Portfolio
Feel free to take some inspiration for your next lighting project from a selection of the projects we have completed over the last 12 years
The Rock FMs Morning Rumble "Jenwa" Motorboat
When The Rocks Morning Rumble got their hands on a motor boat, the good ship Jenwa was dropped off to Specialized Lighting to help bring her to life.  The results speak for themselves.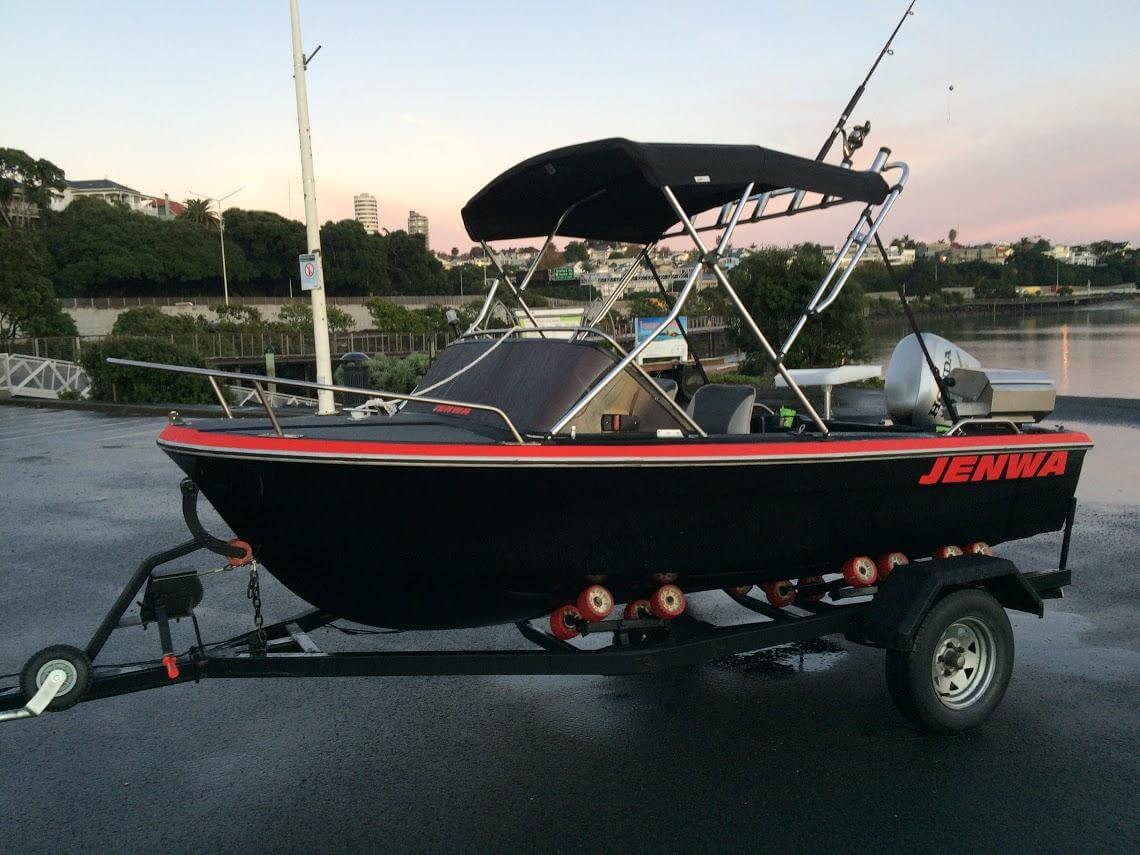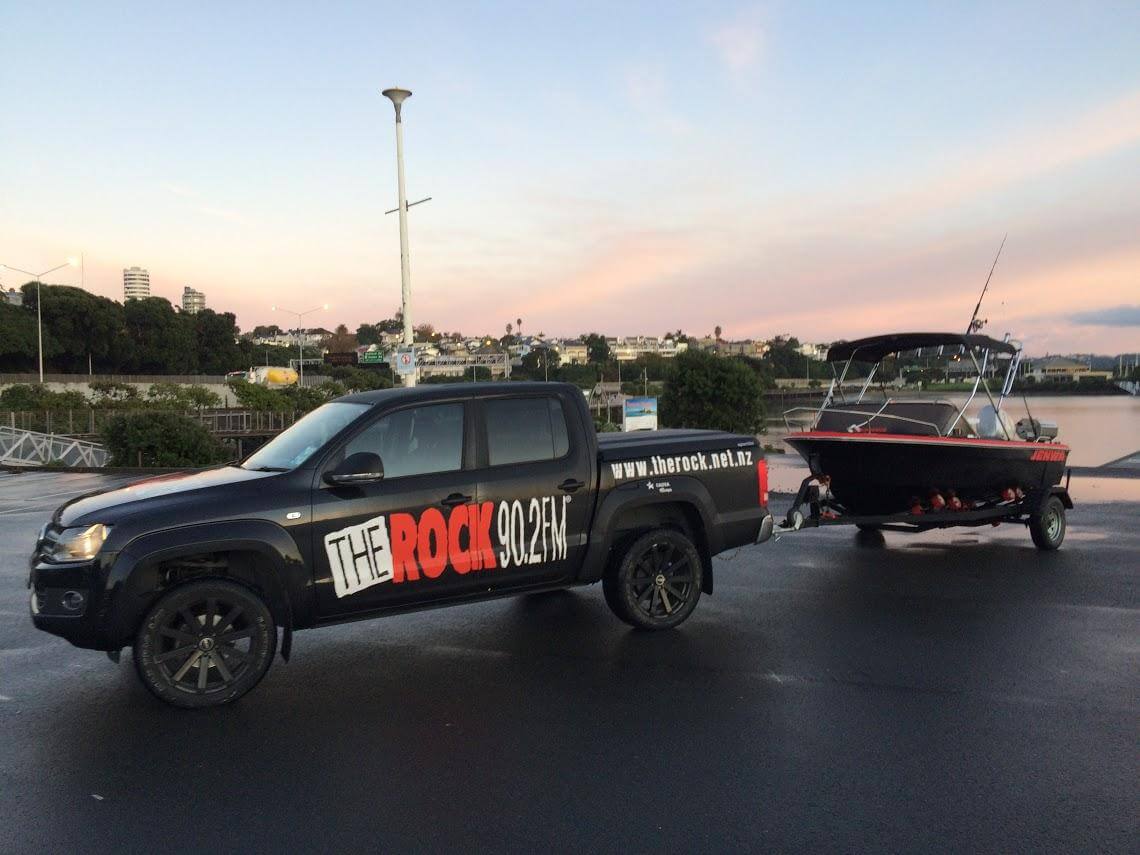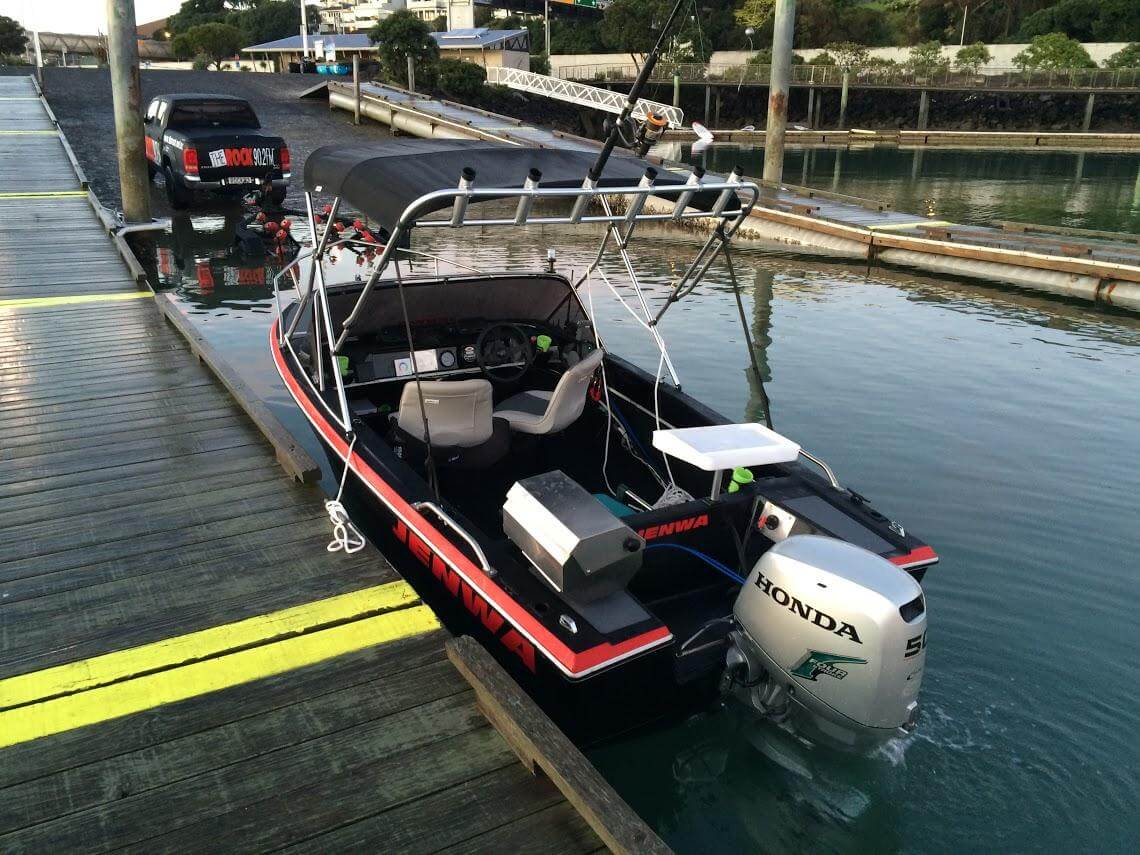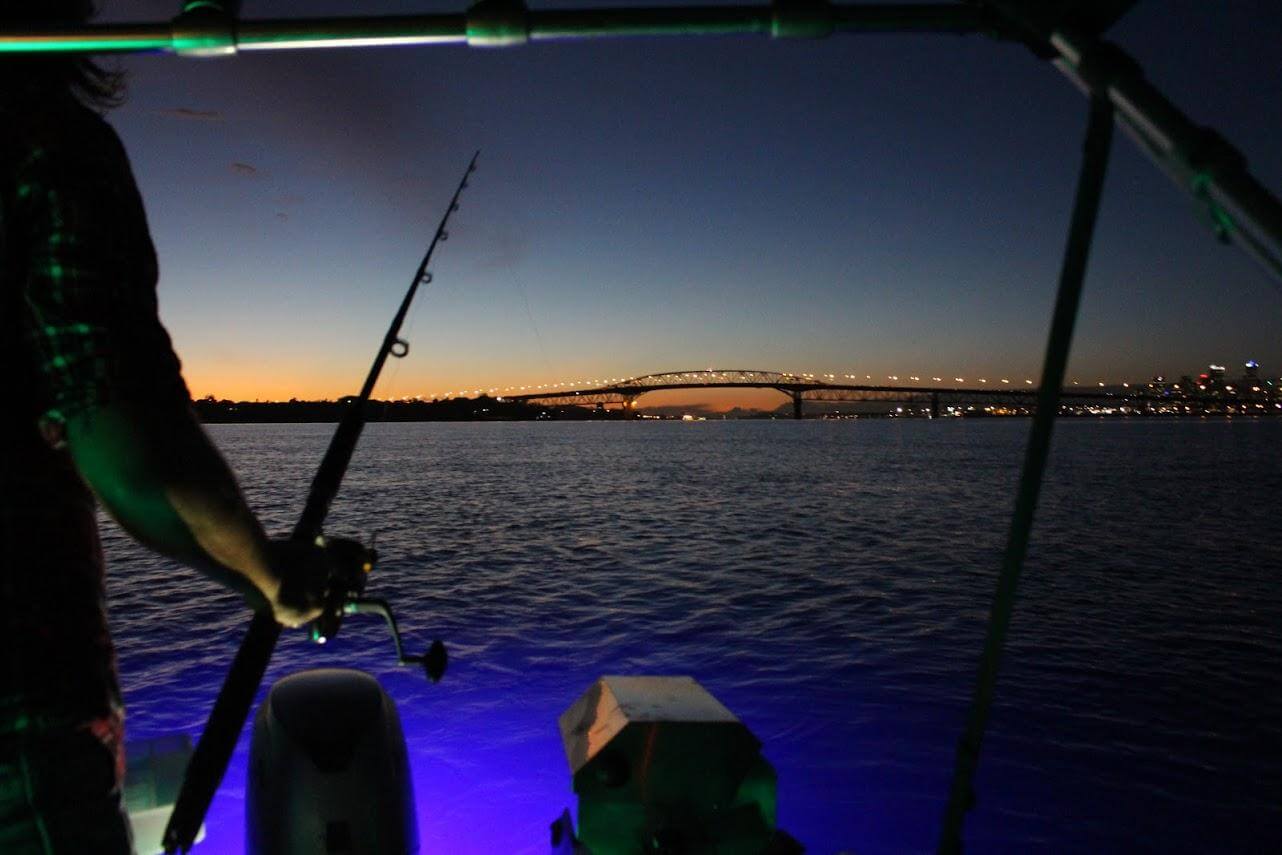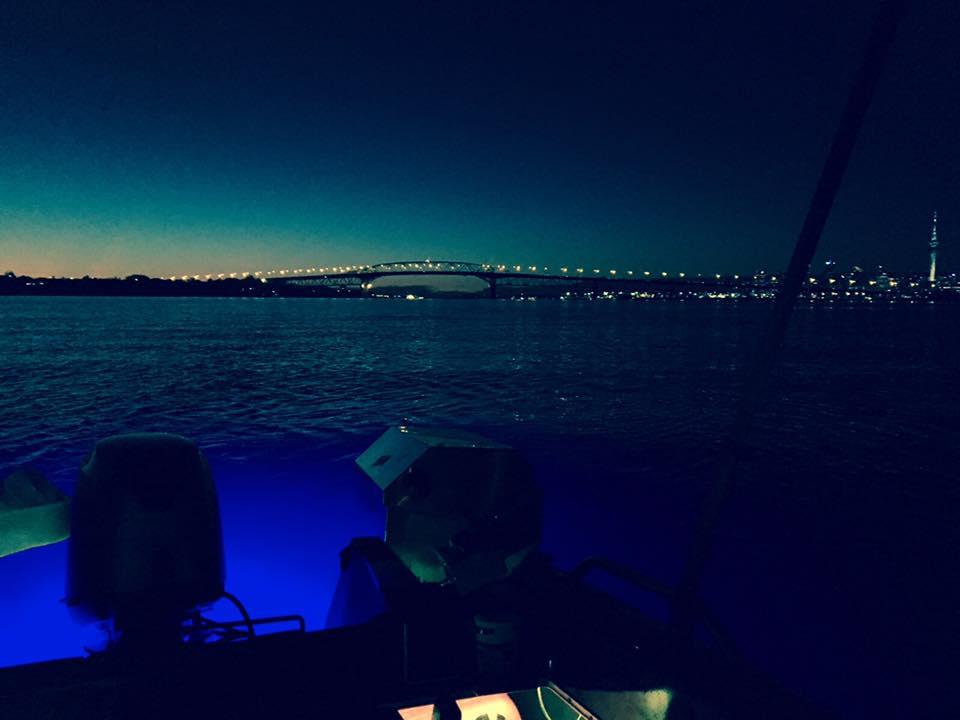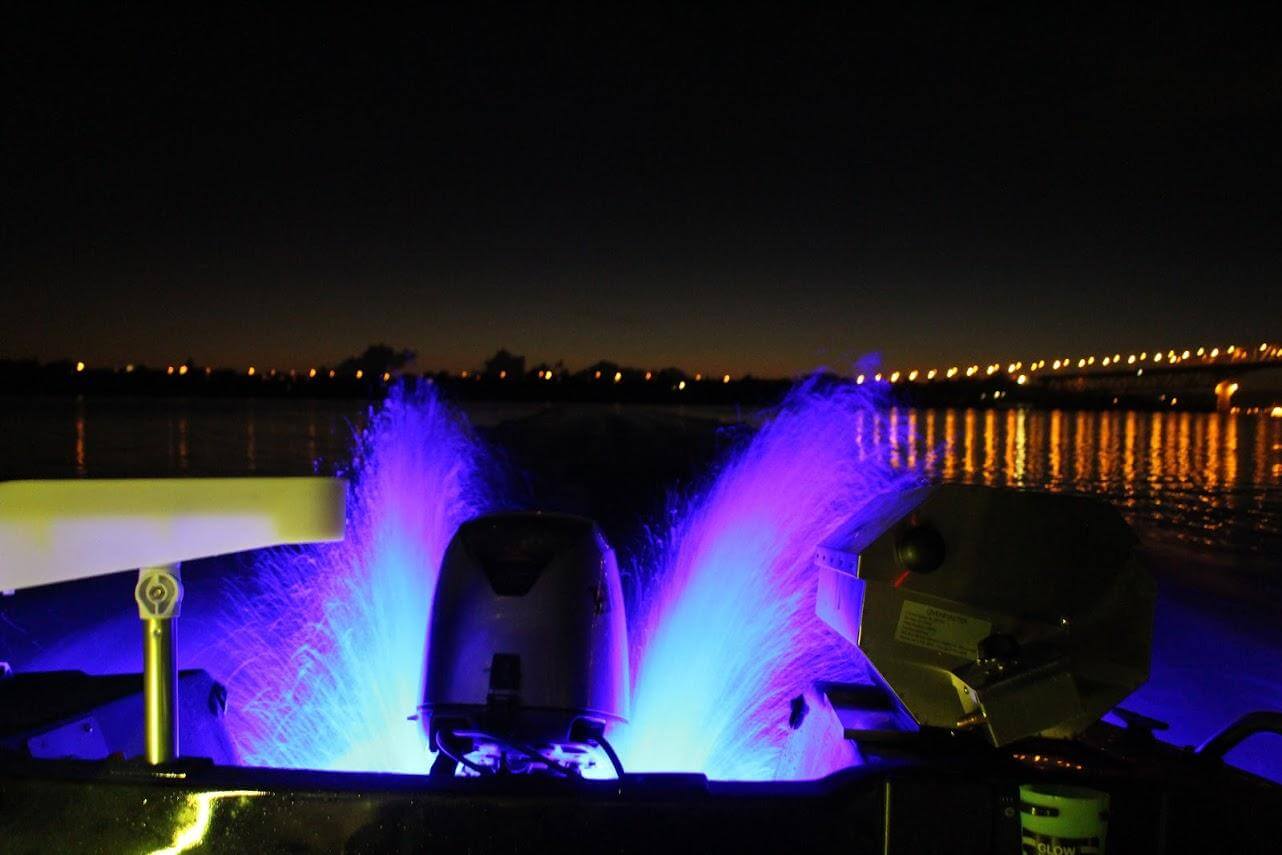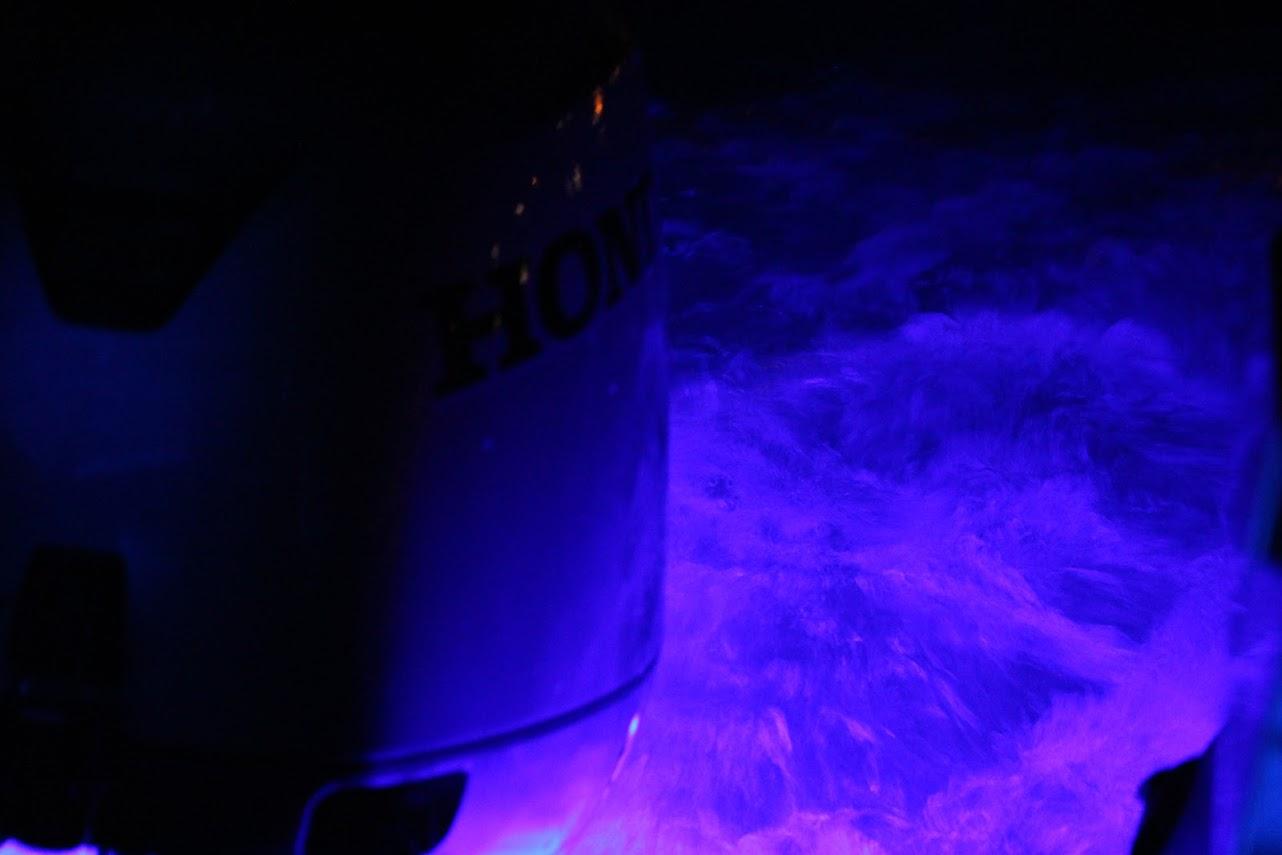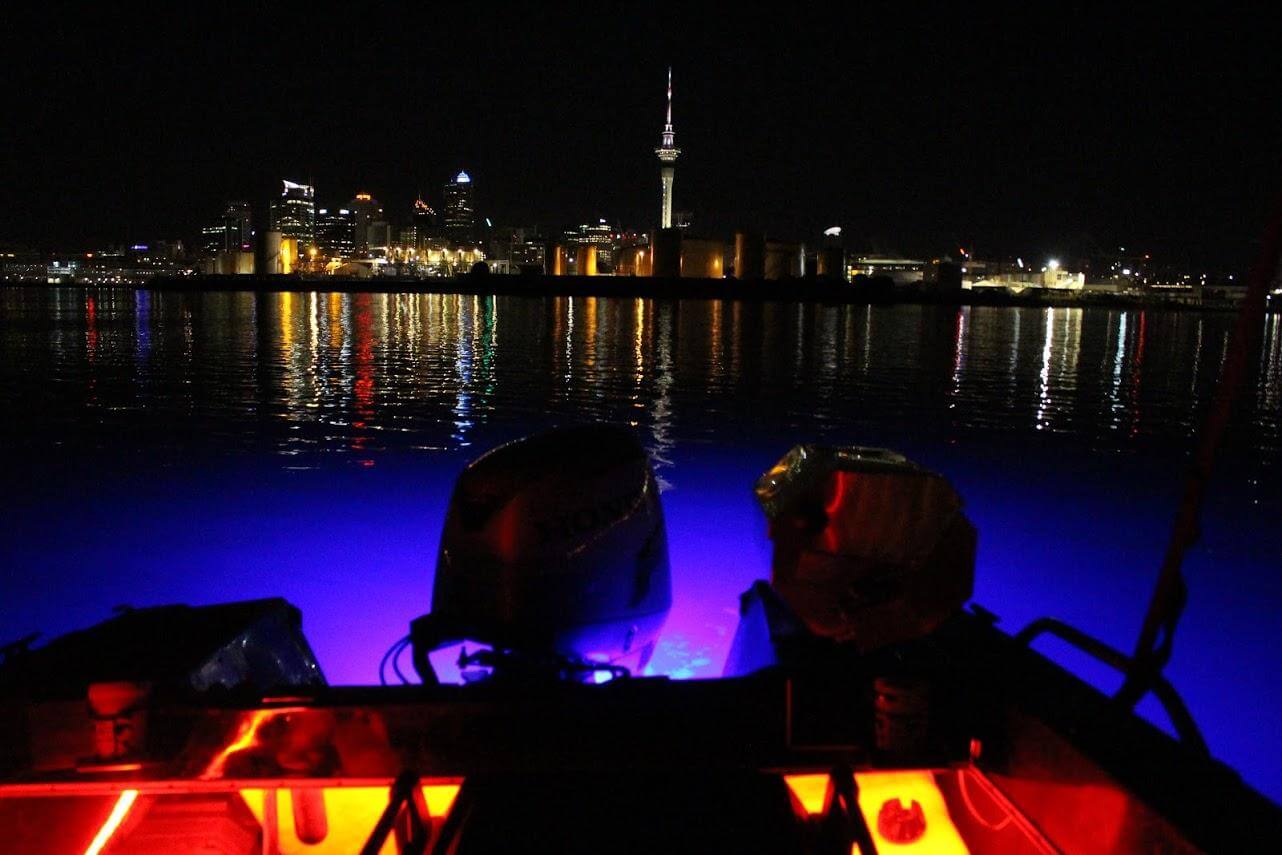 Boat & Marine Lights
Underwater LEDs boat lights not only make your boat or Jetski look really good in the dark, but they also help attract baitfish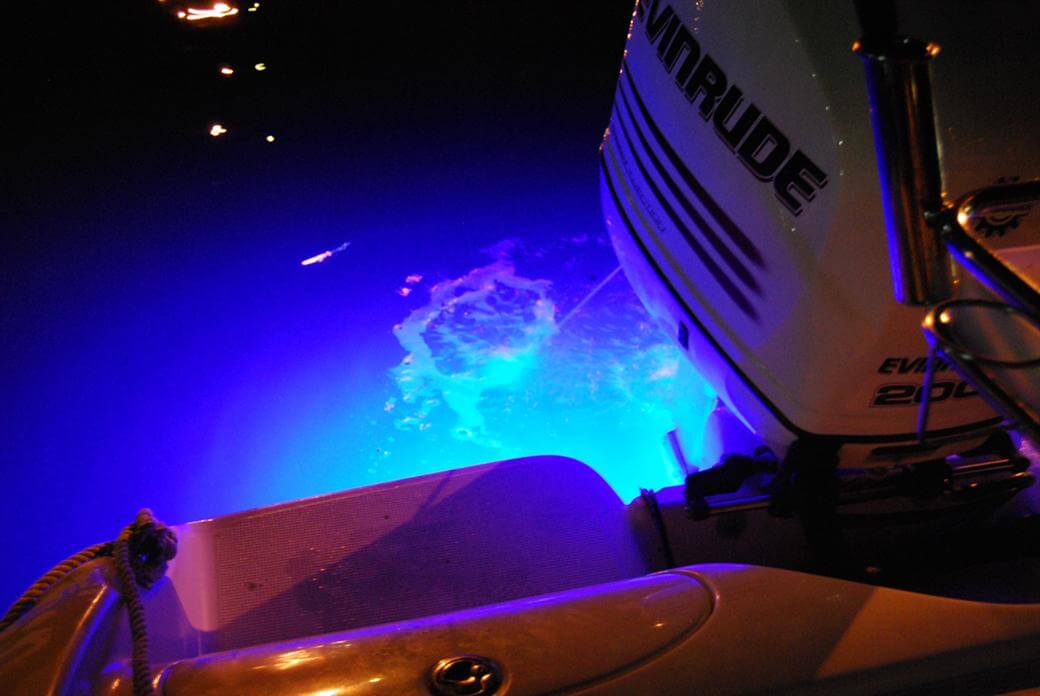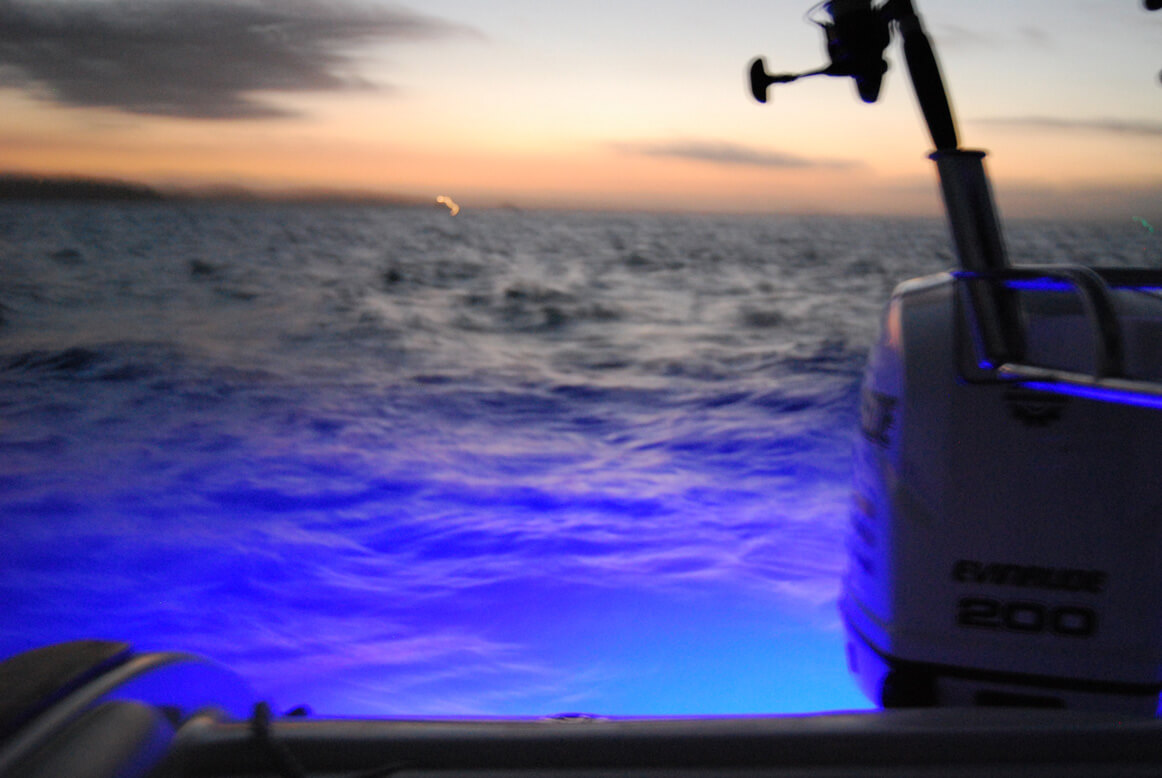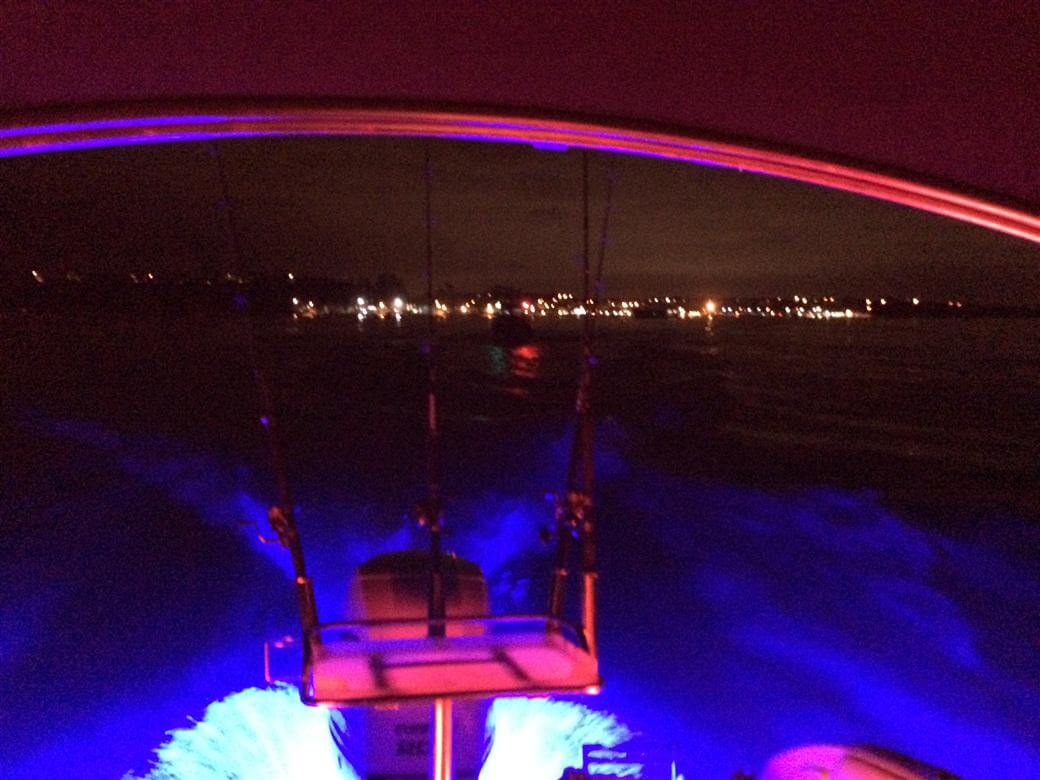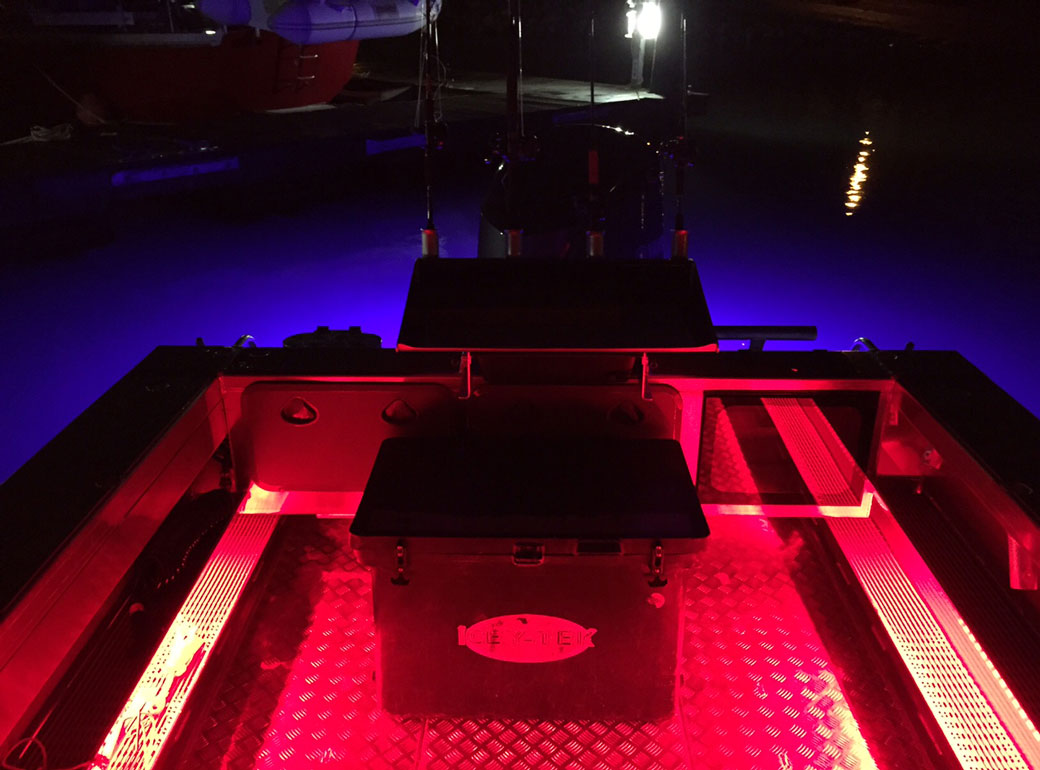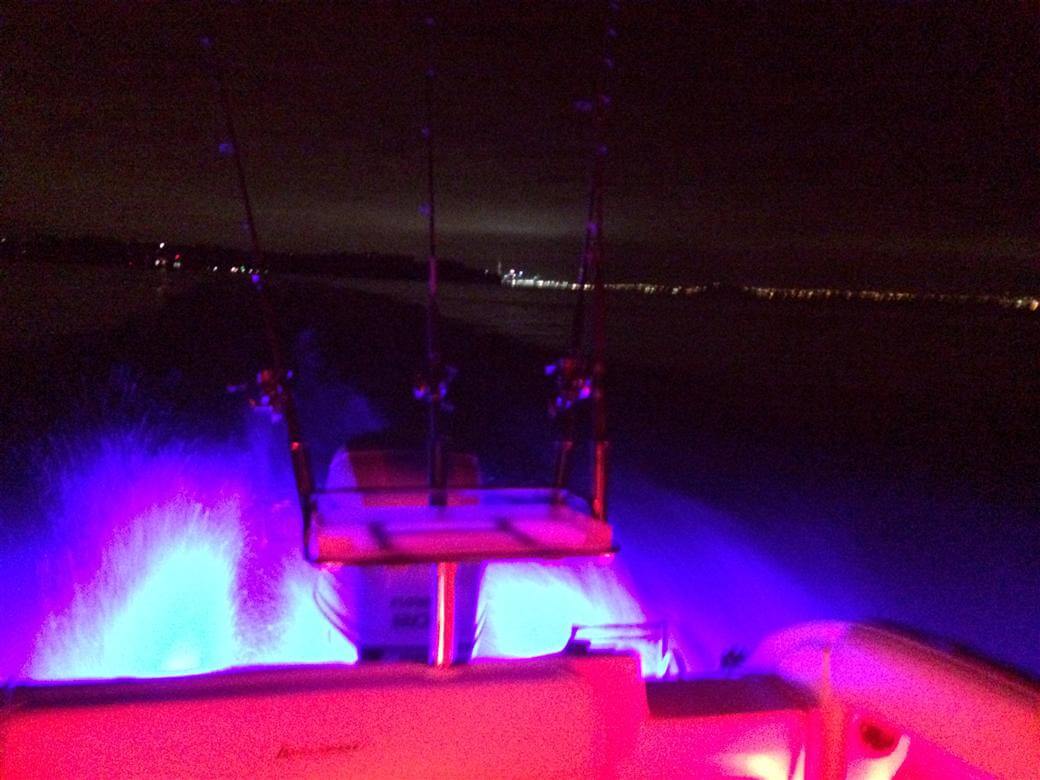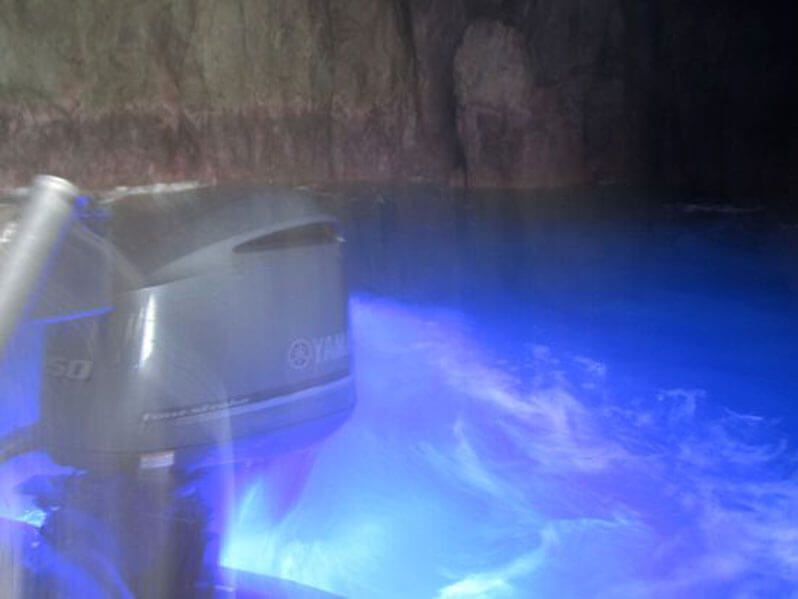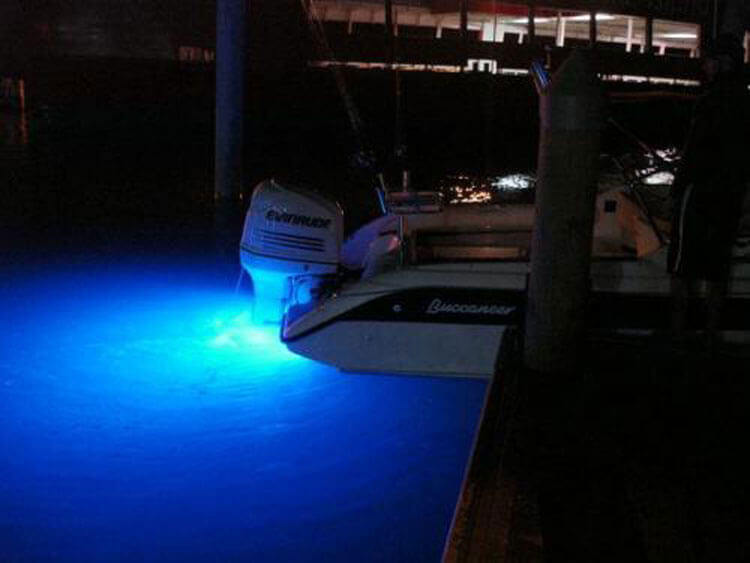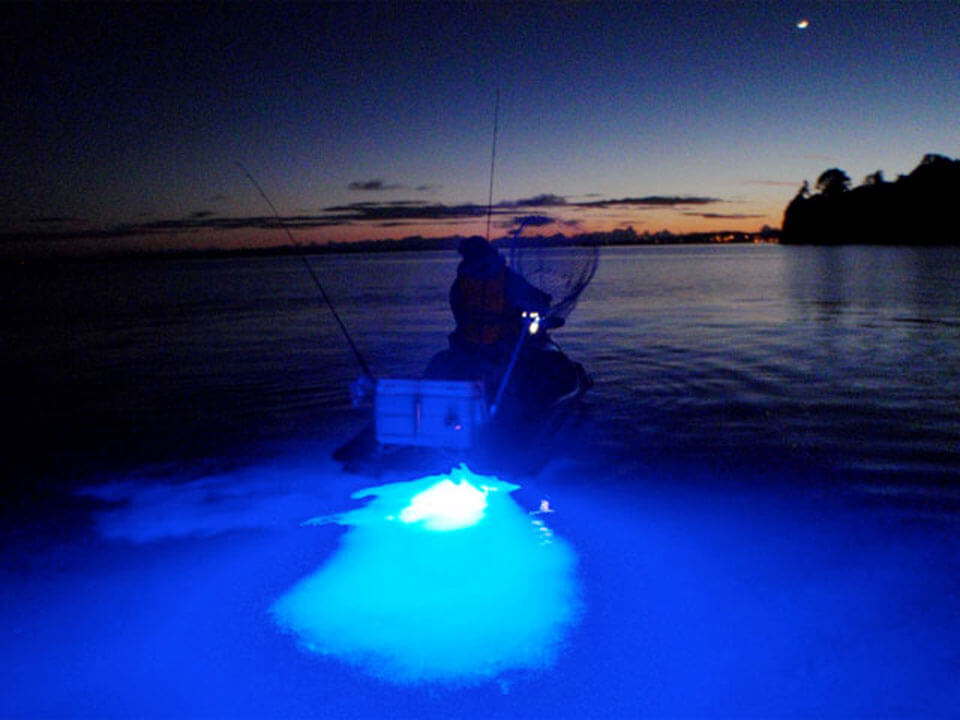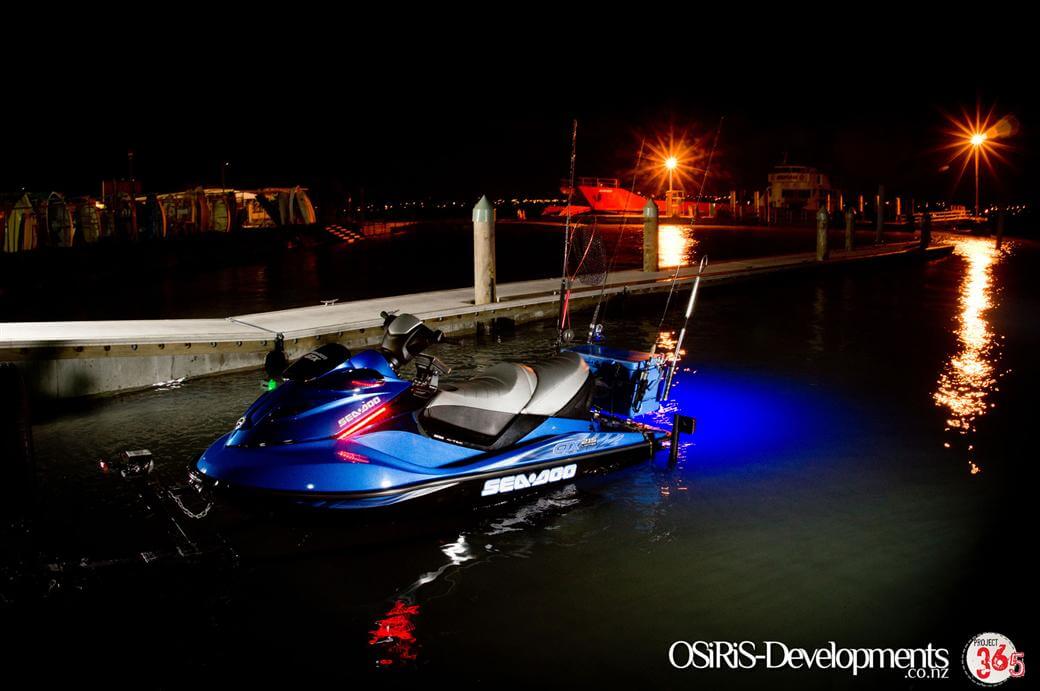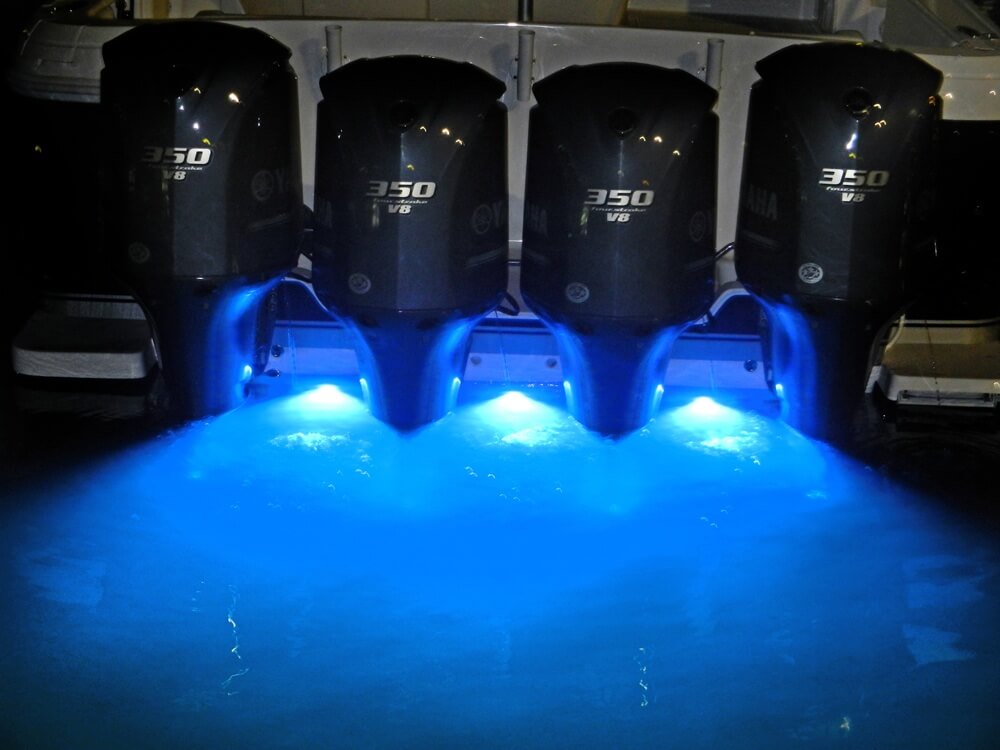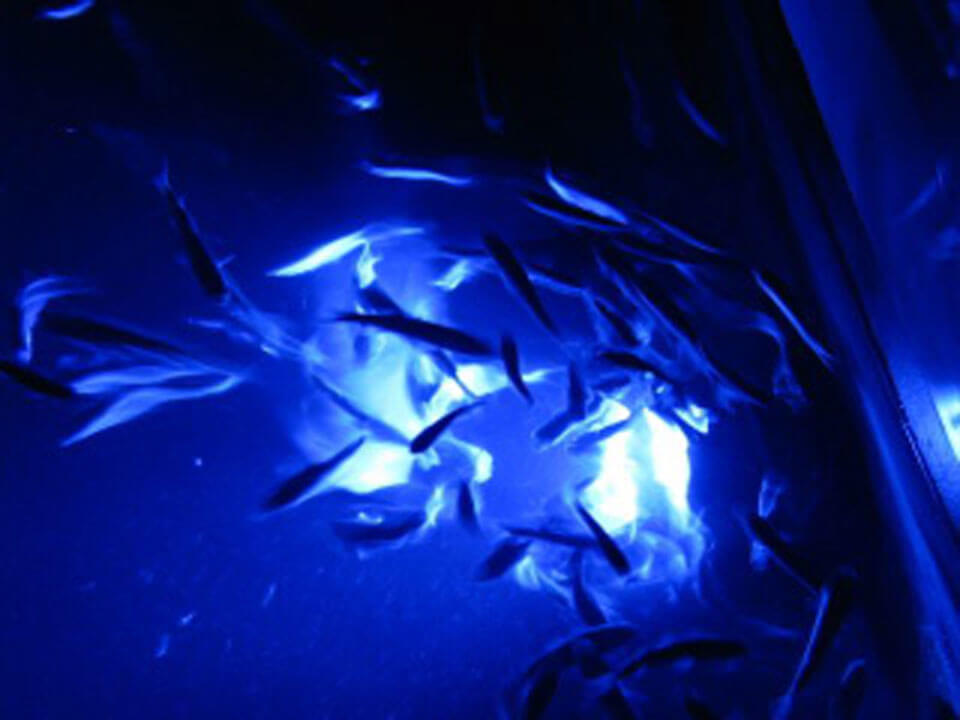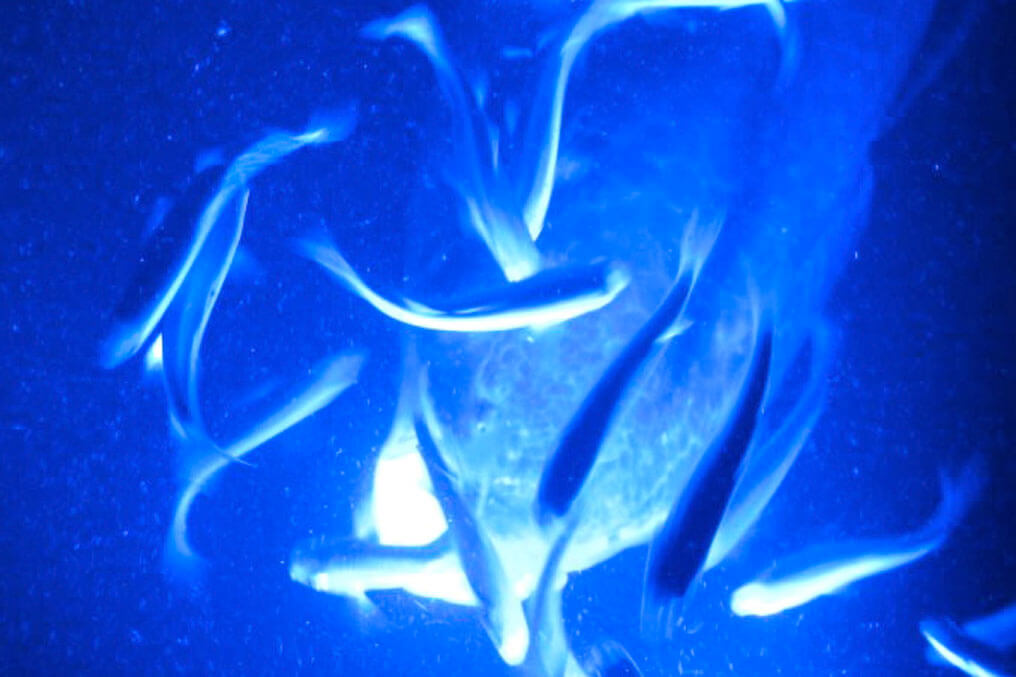 LED Swimming Pool Lighting
LEDs provide a unique visual enhancement to swimming pools. Underwater lights spread rich vibrant colours throughout the pools water and surrounding environment, while LED Neon Flex can be used for perimeter lighting.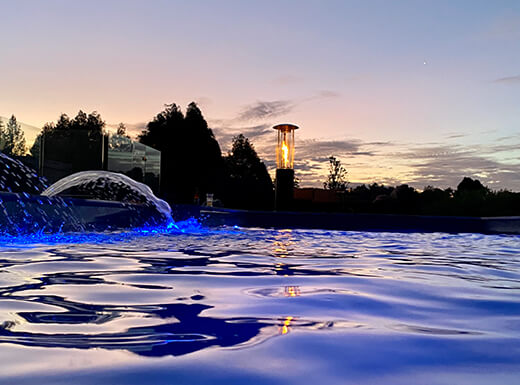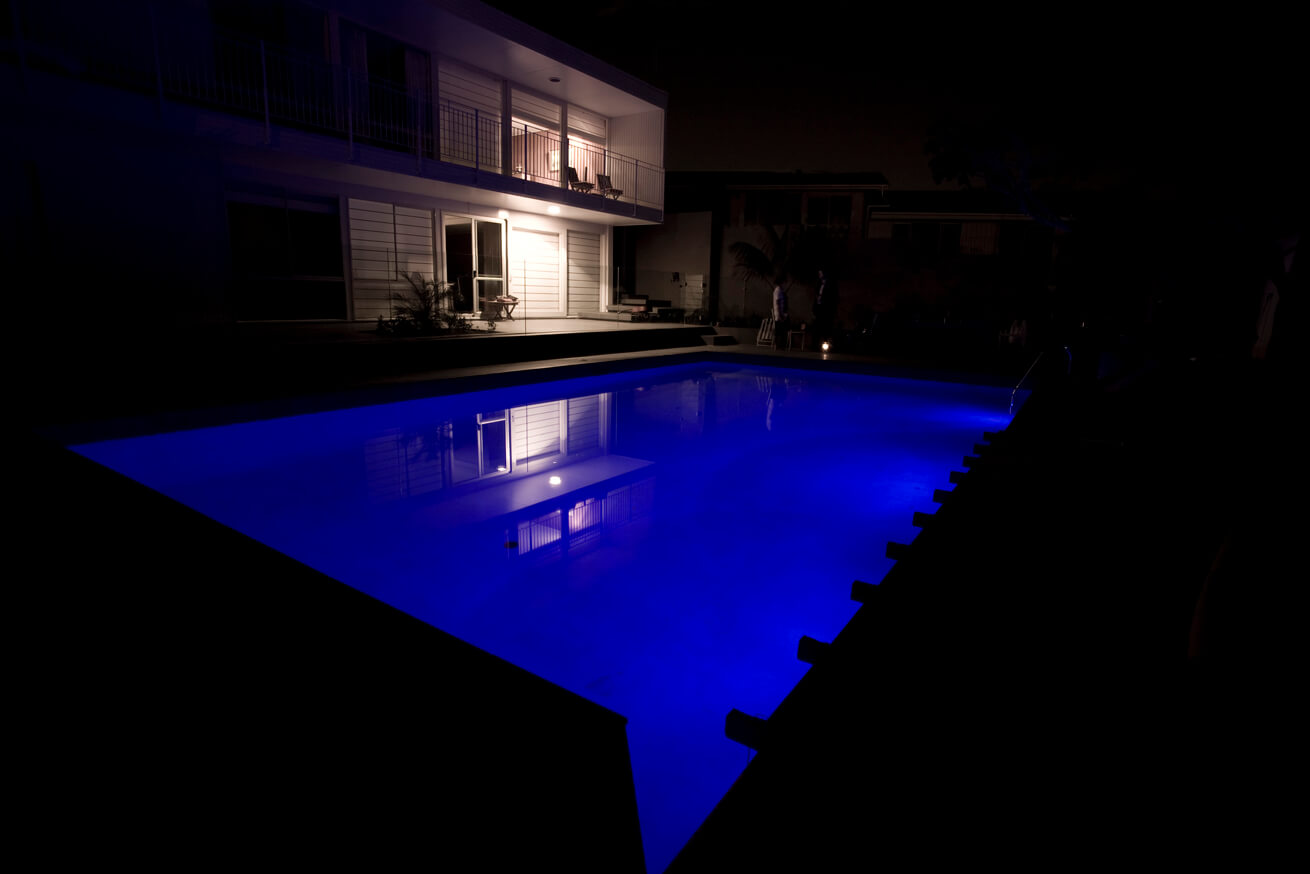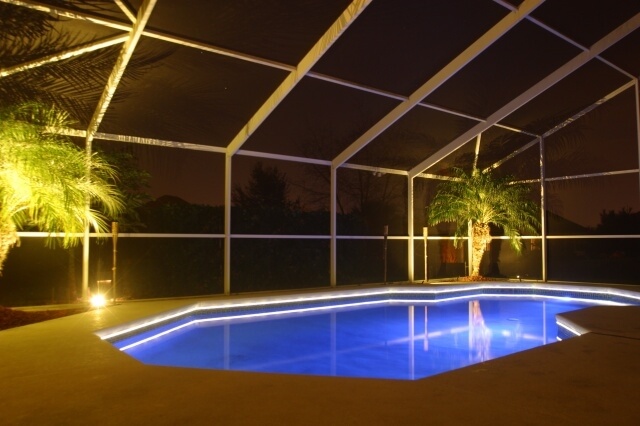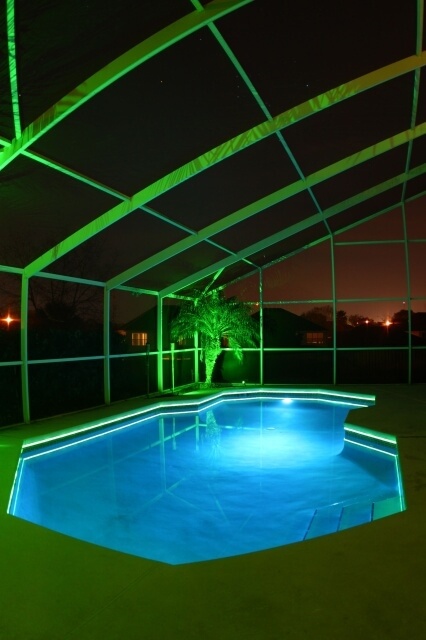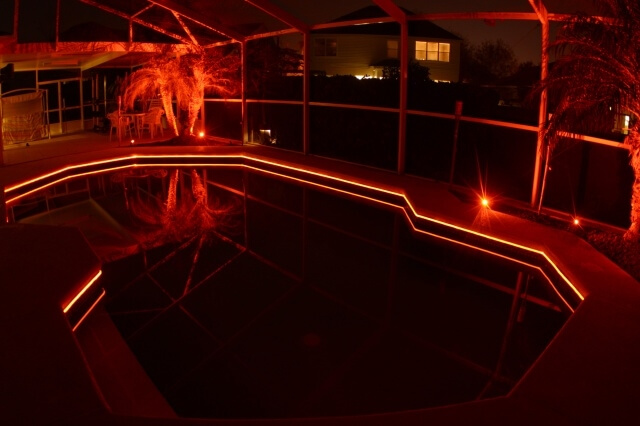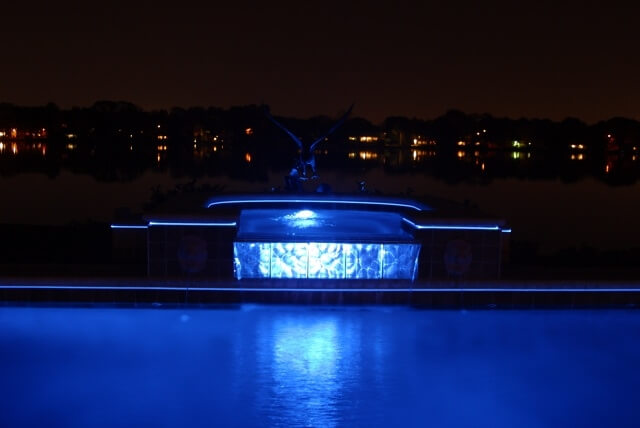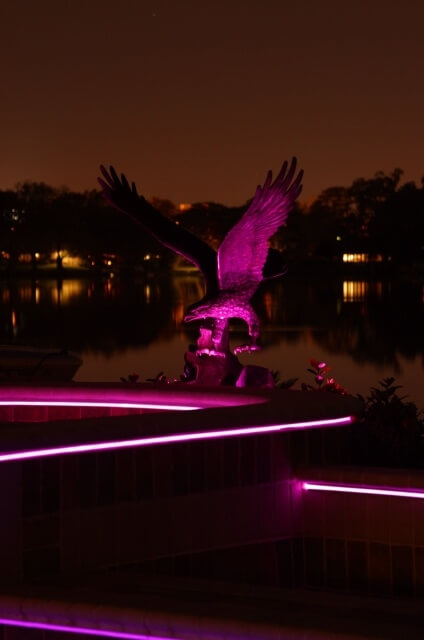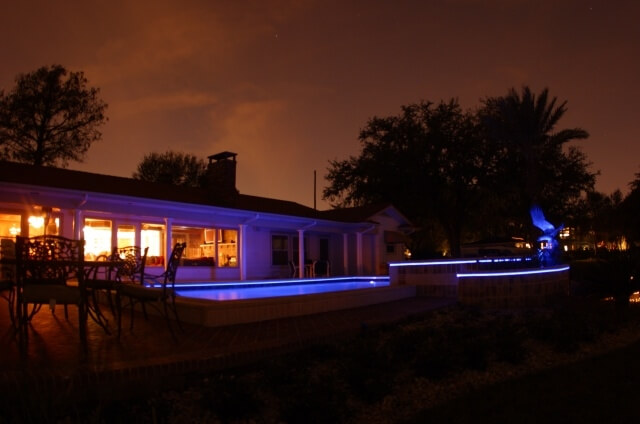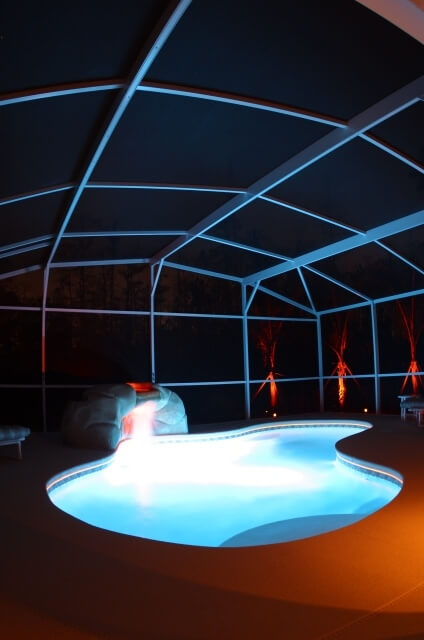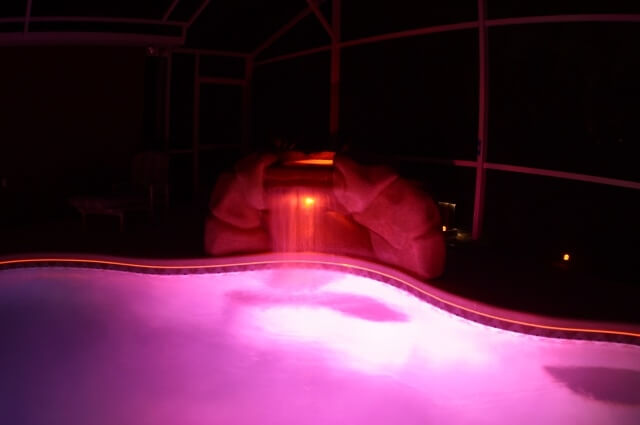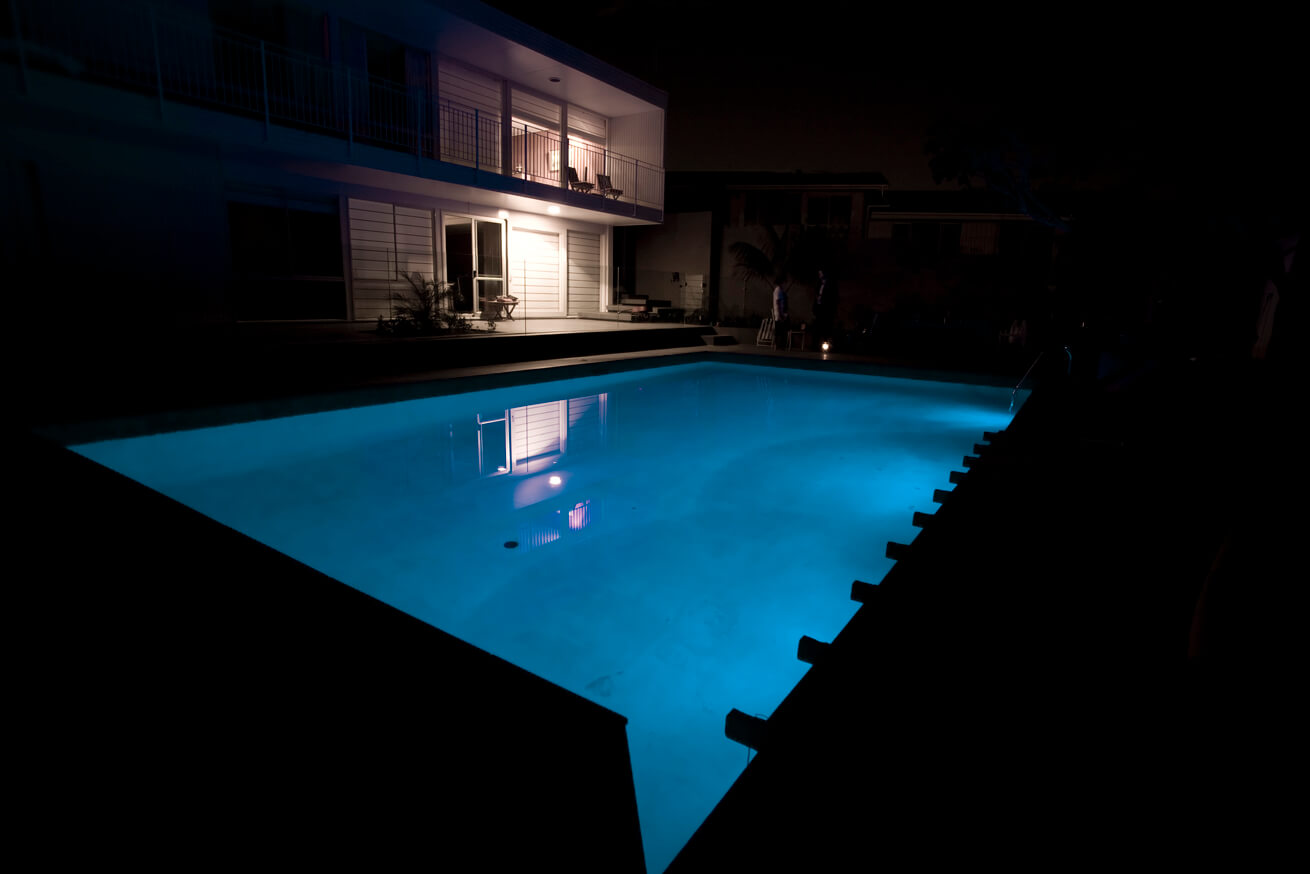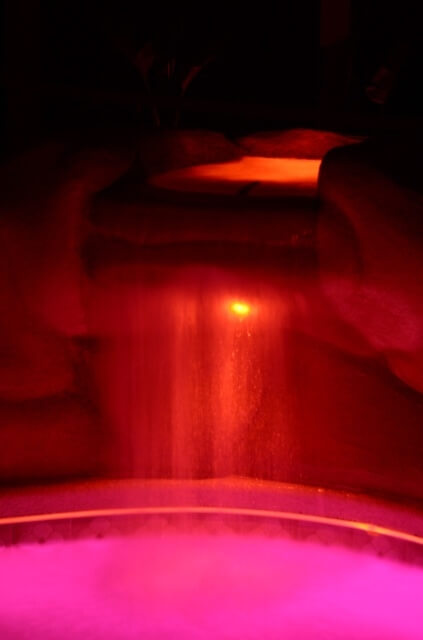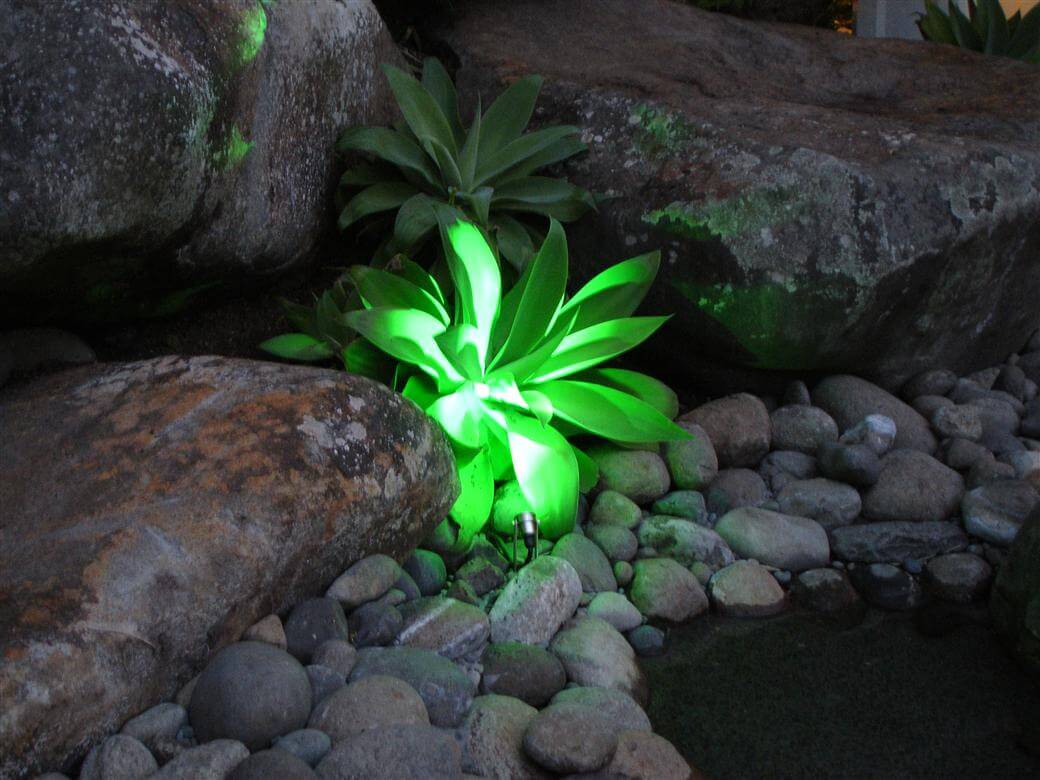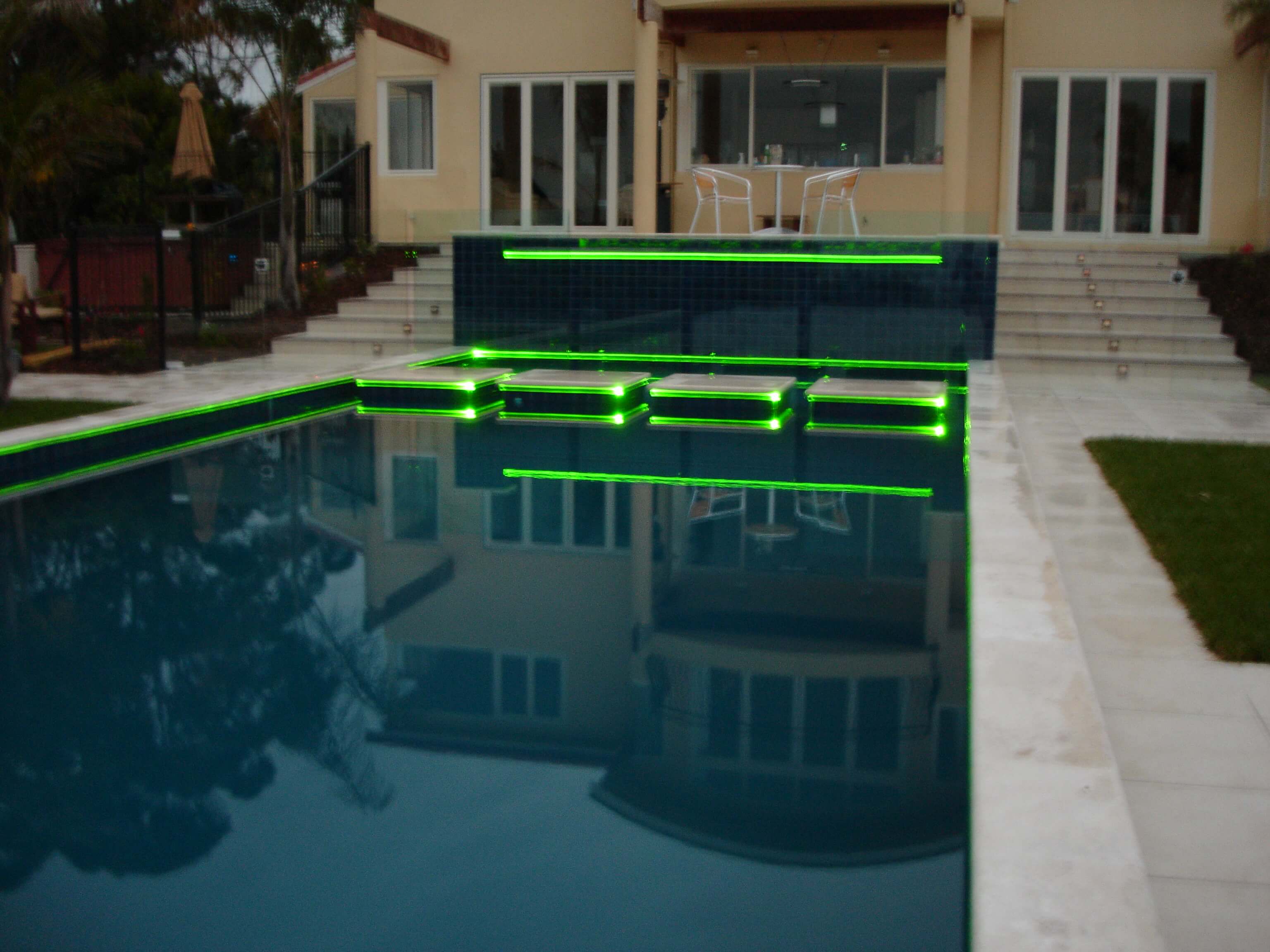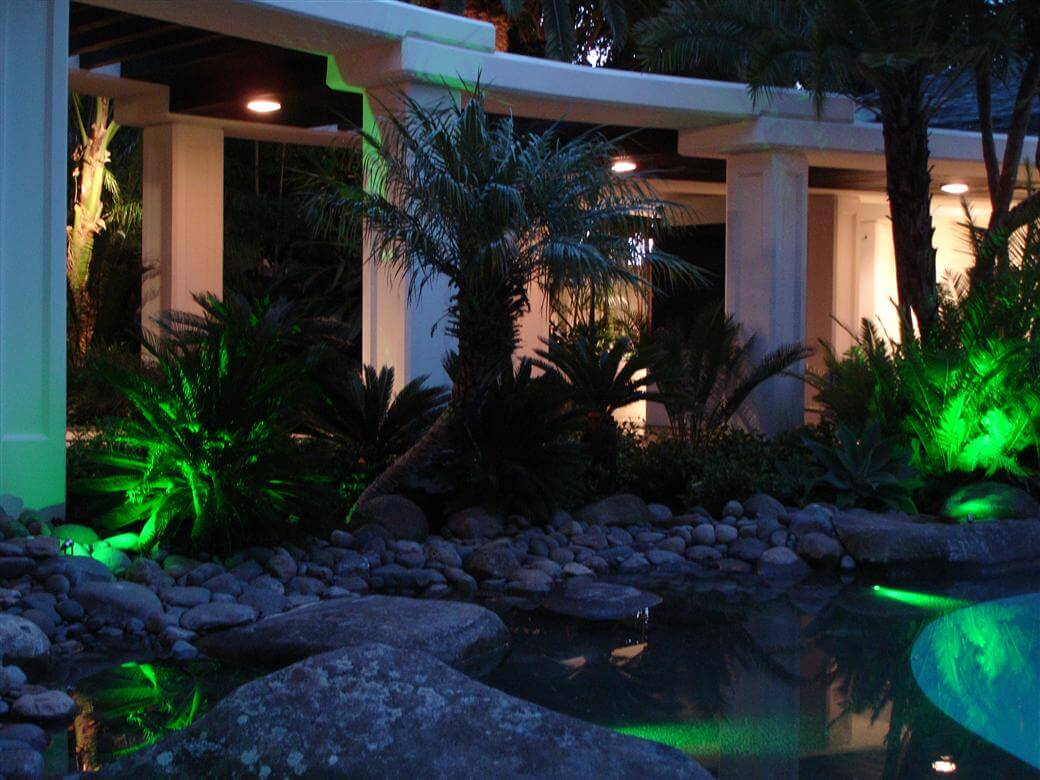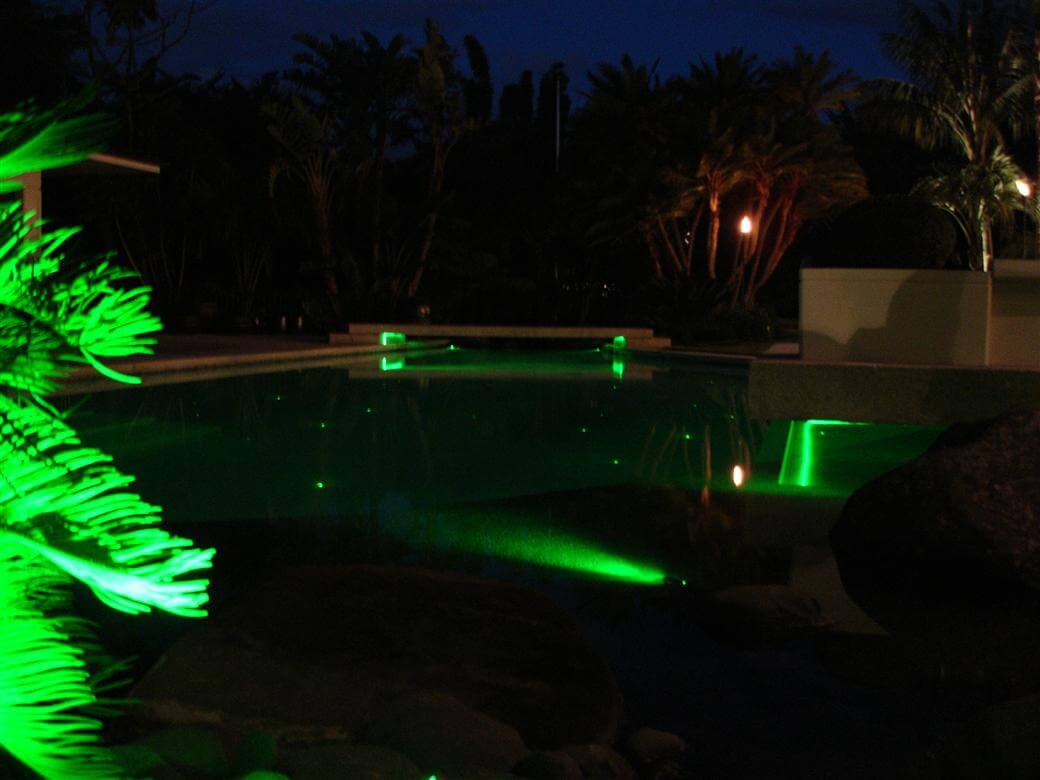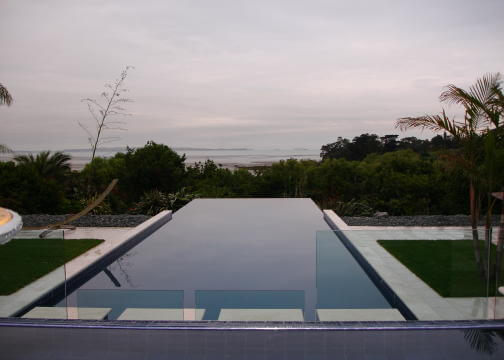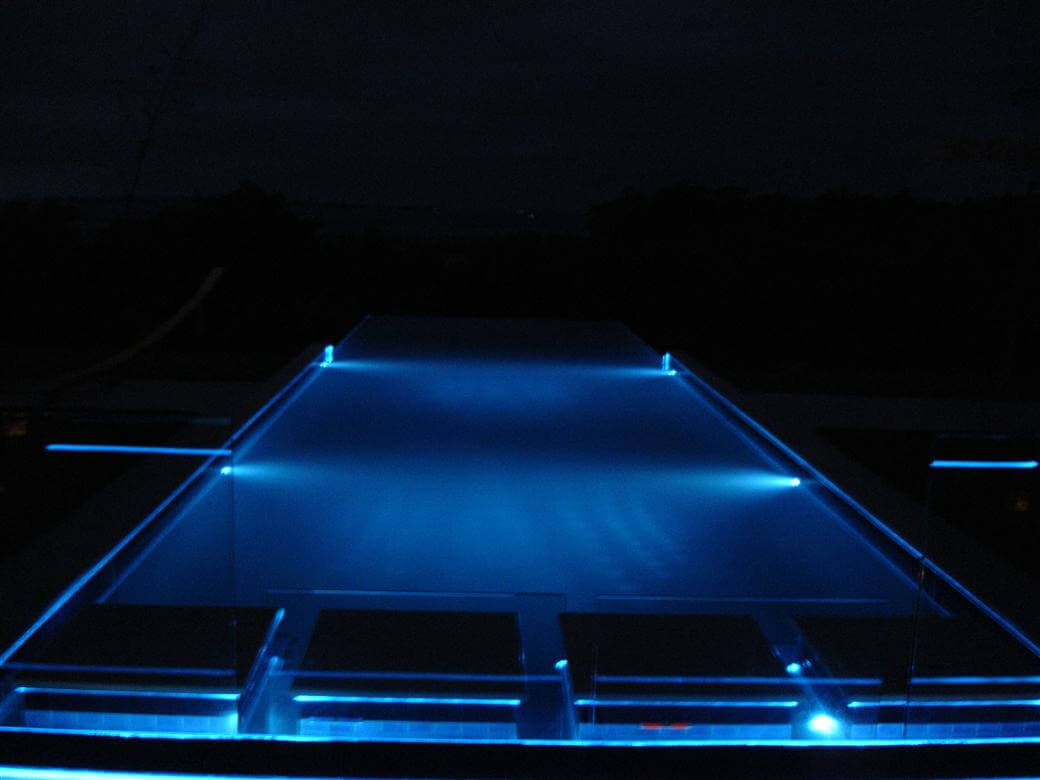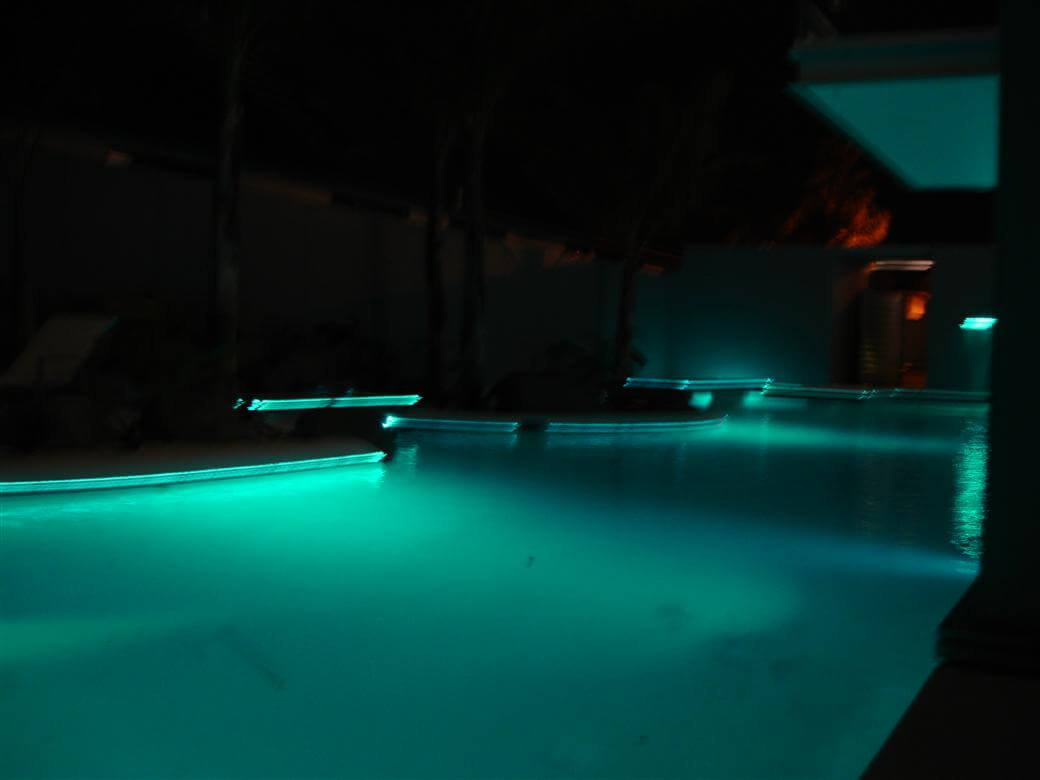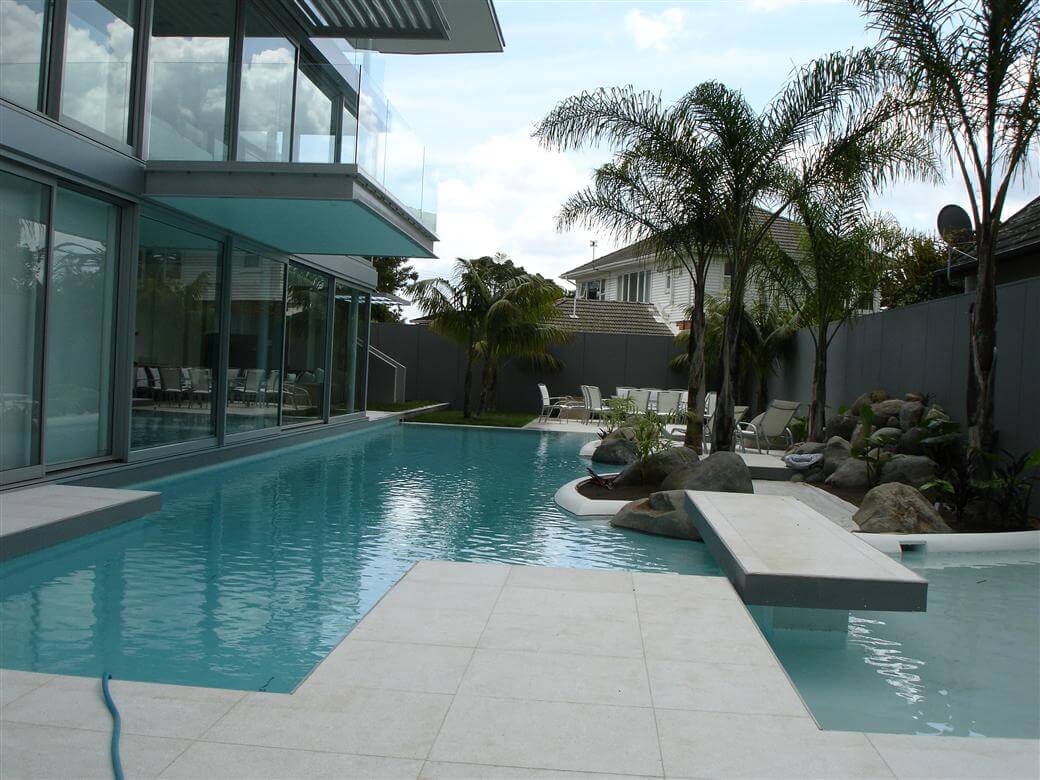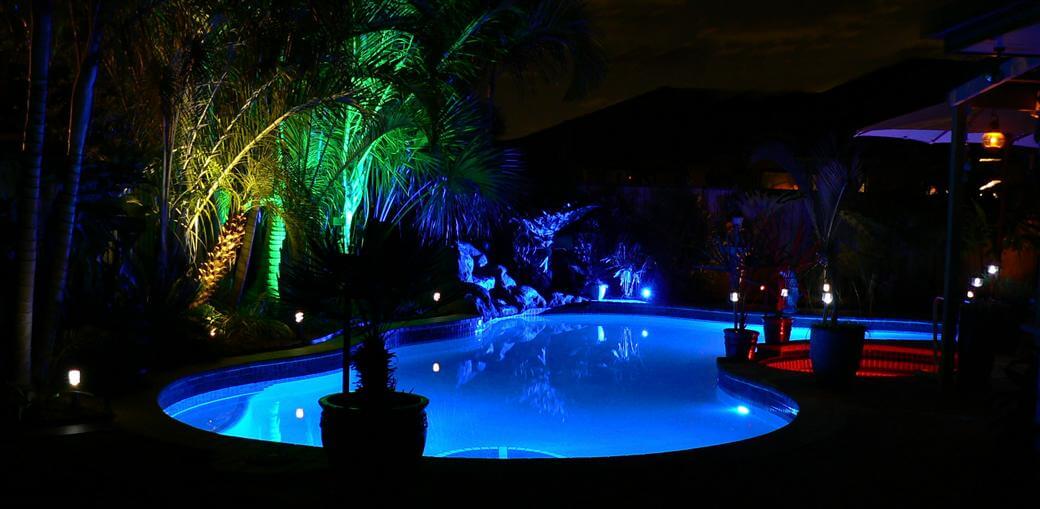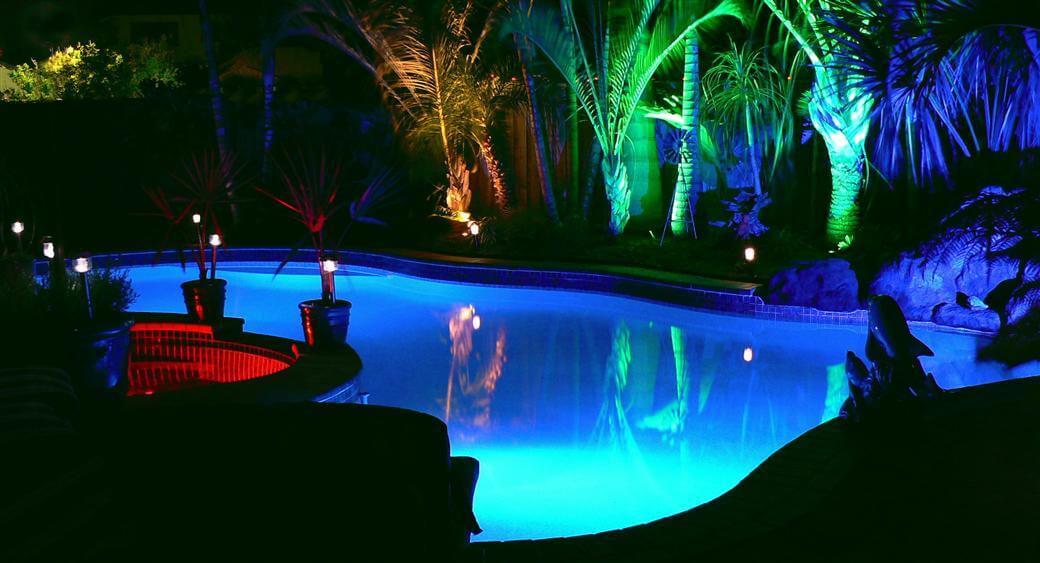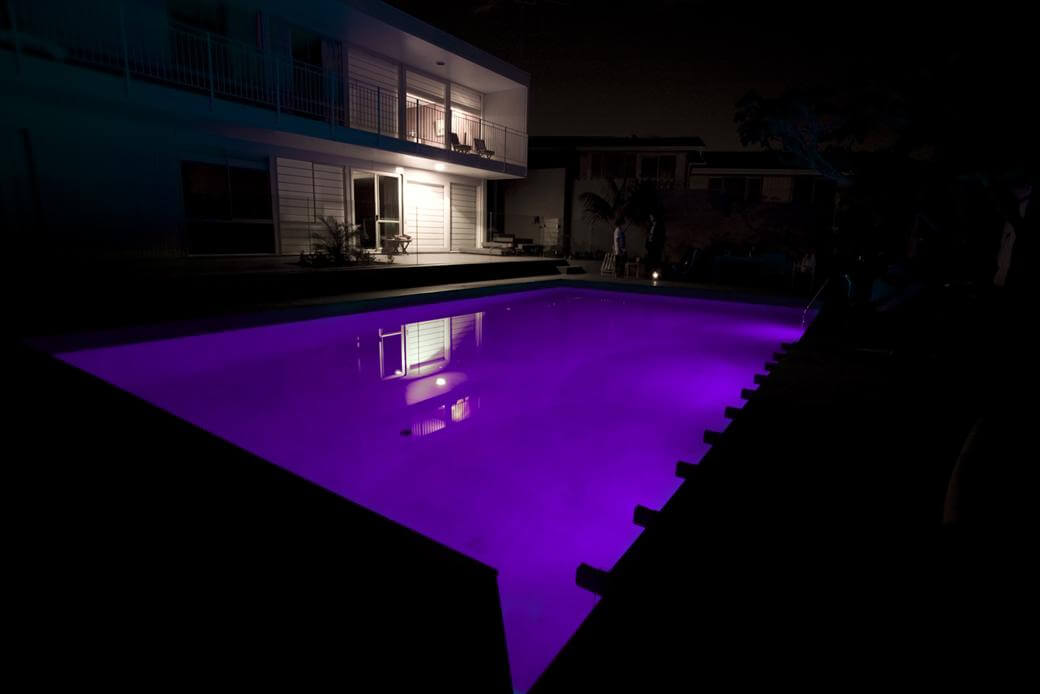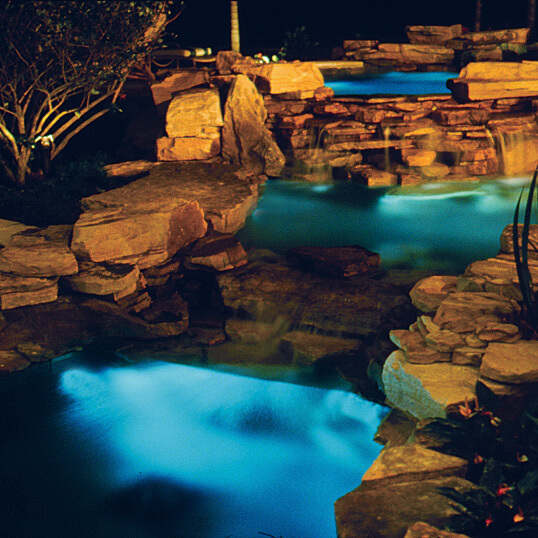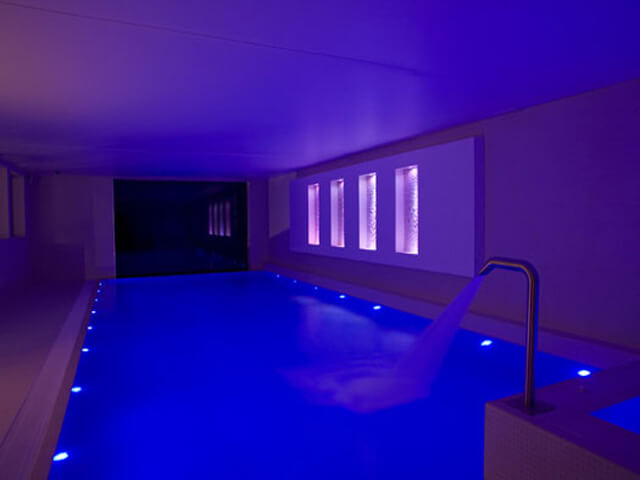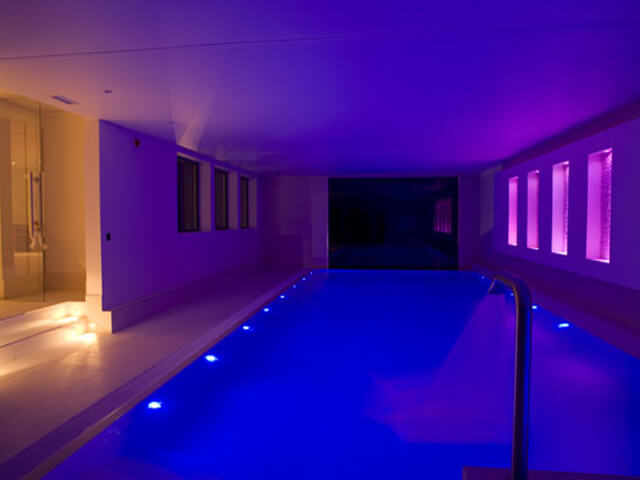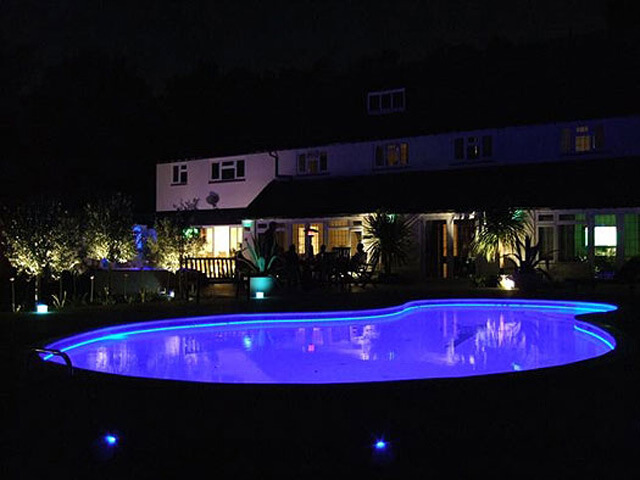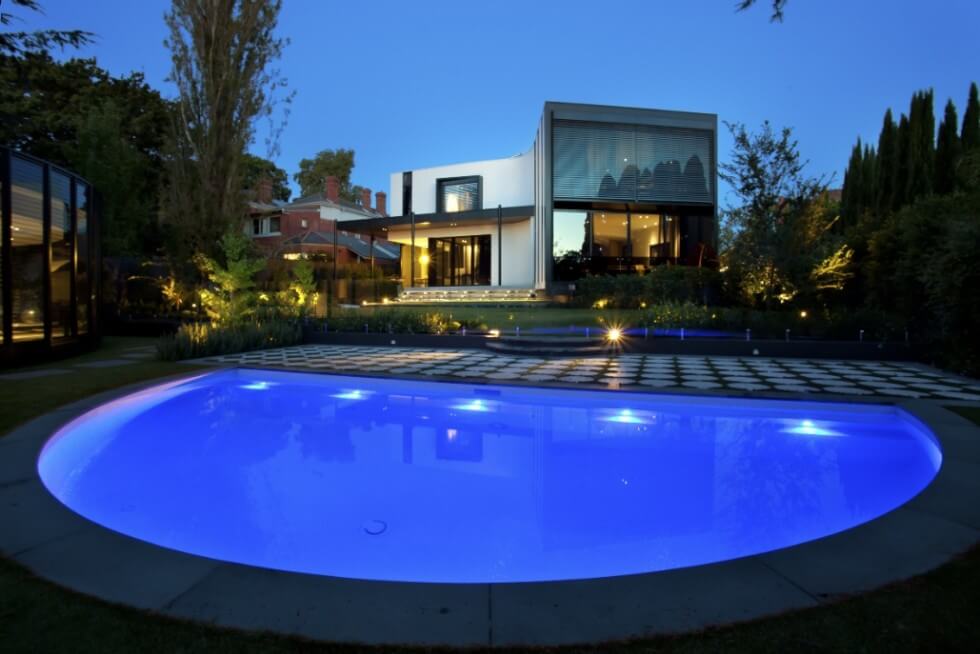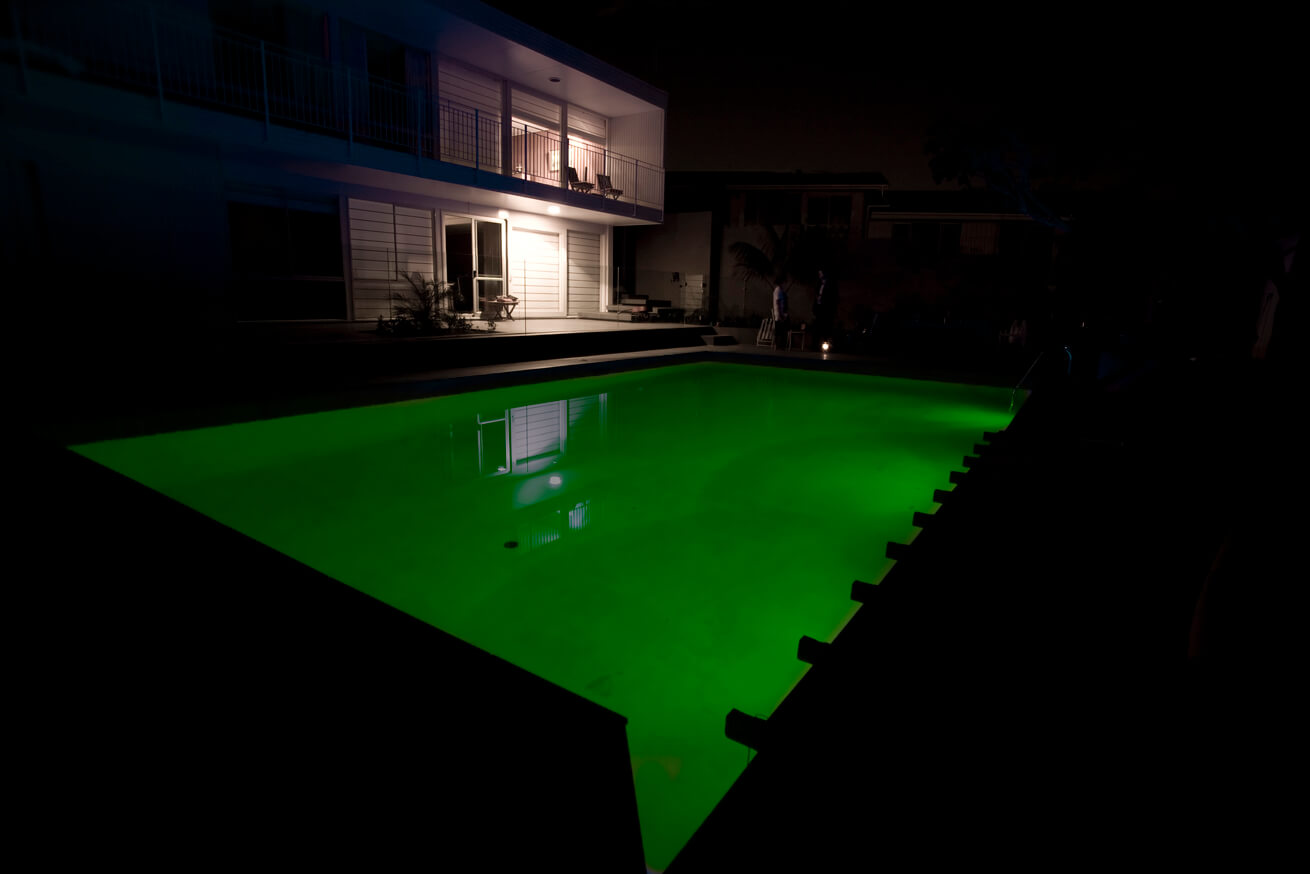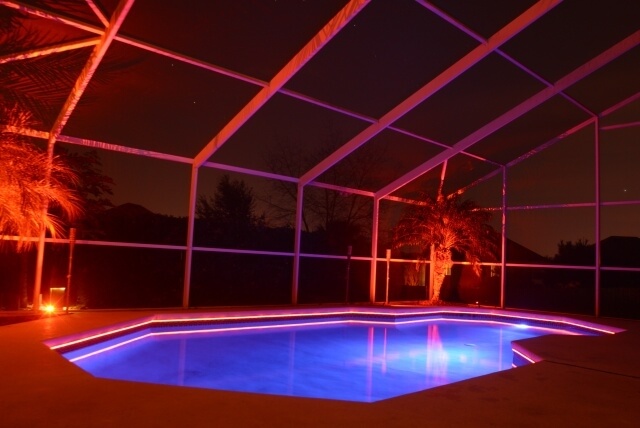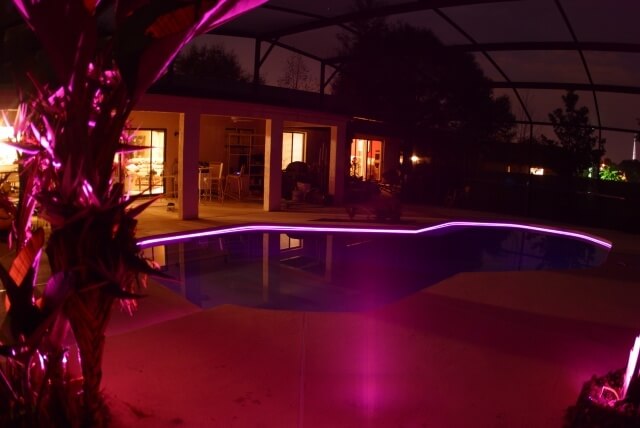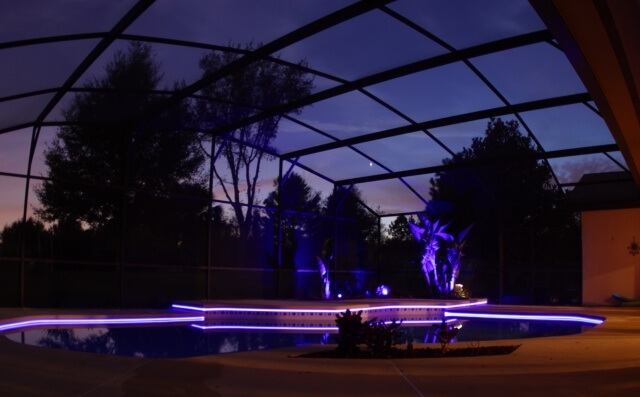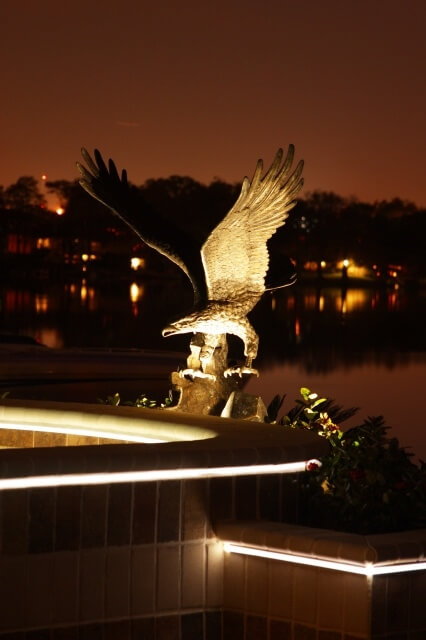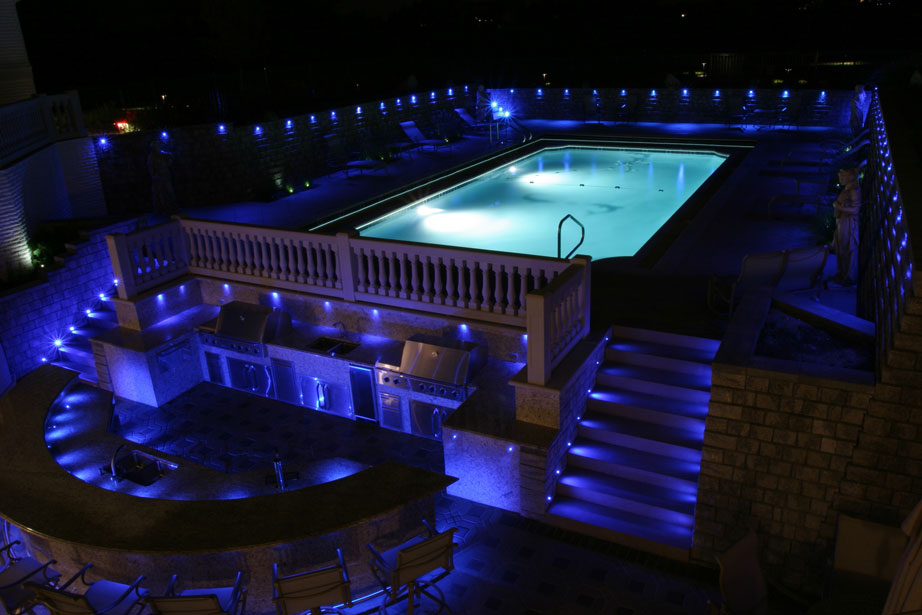 iFlex LED Strip Lighting
iFlex LED strip is an incredibly versatile lineal lighting solution for both indoor and outdoor lighting applications.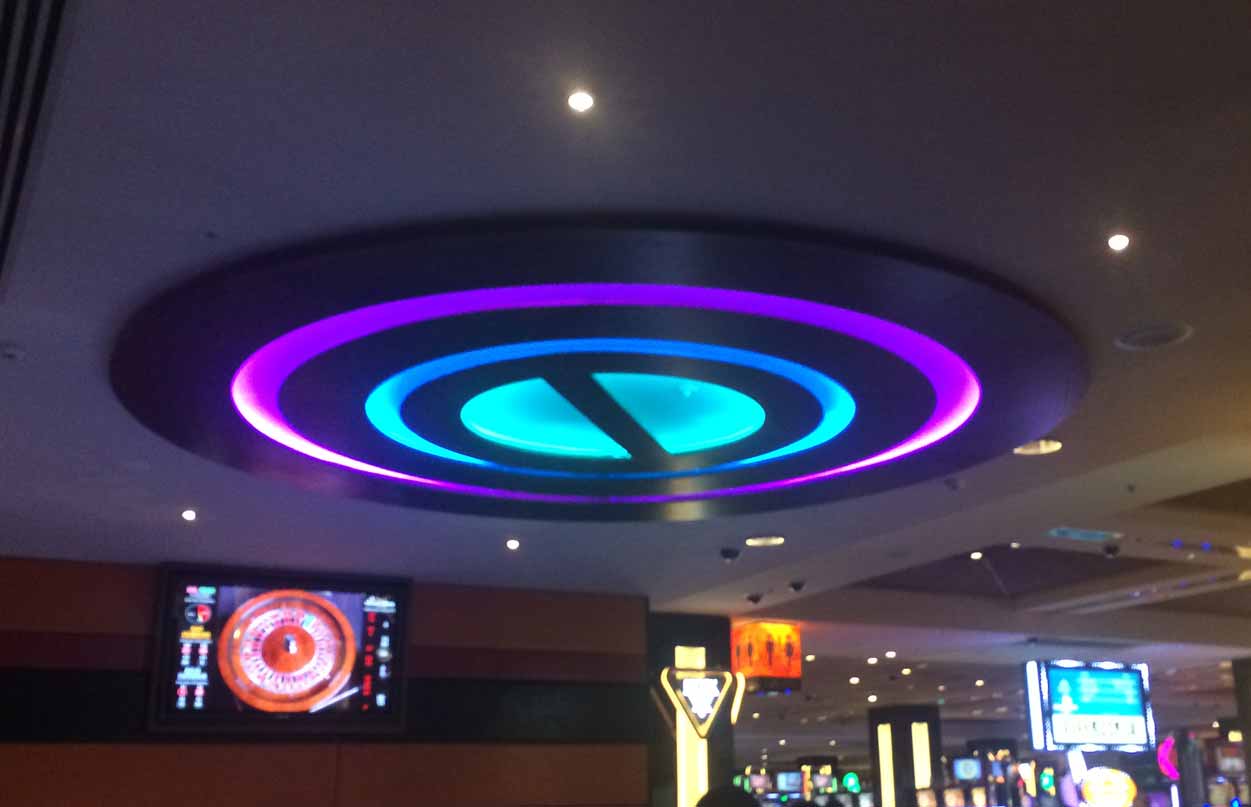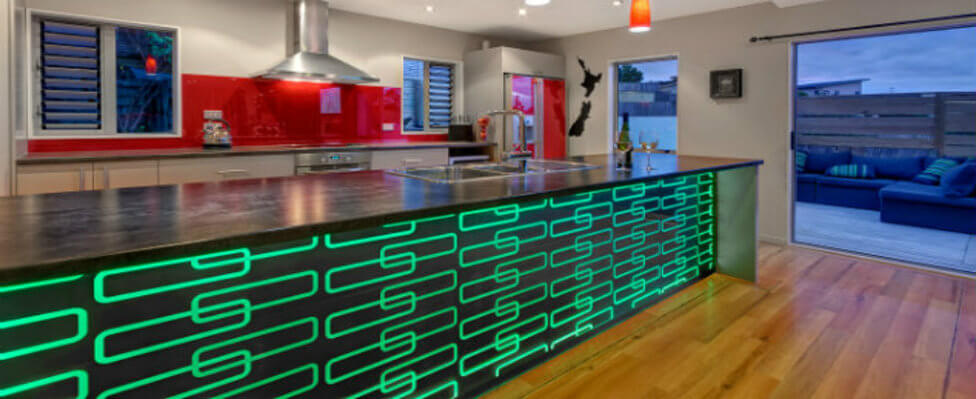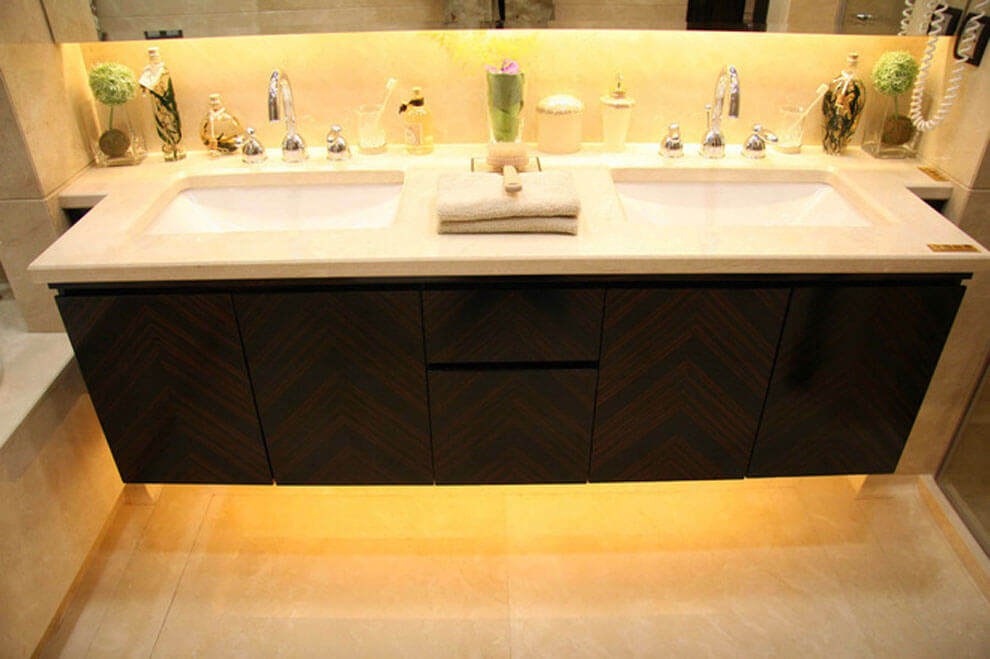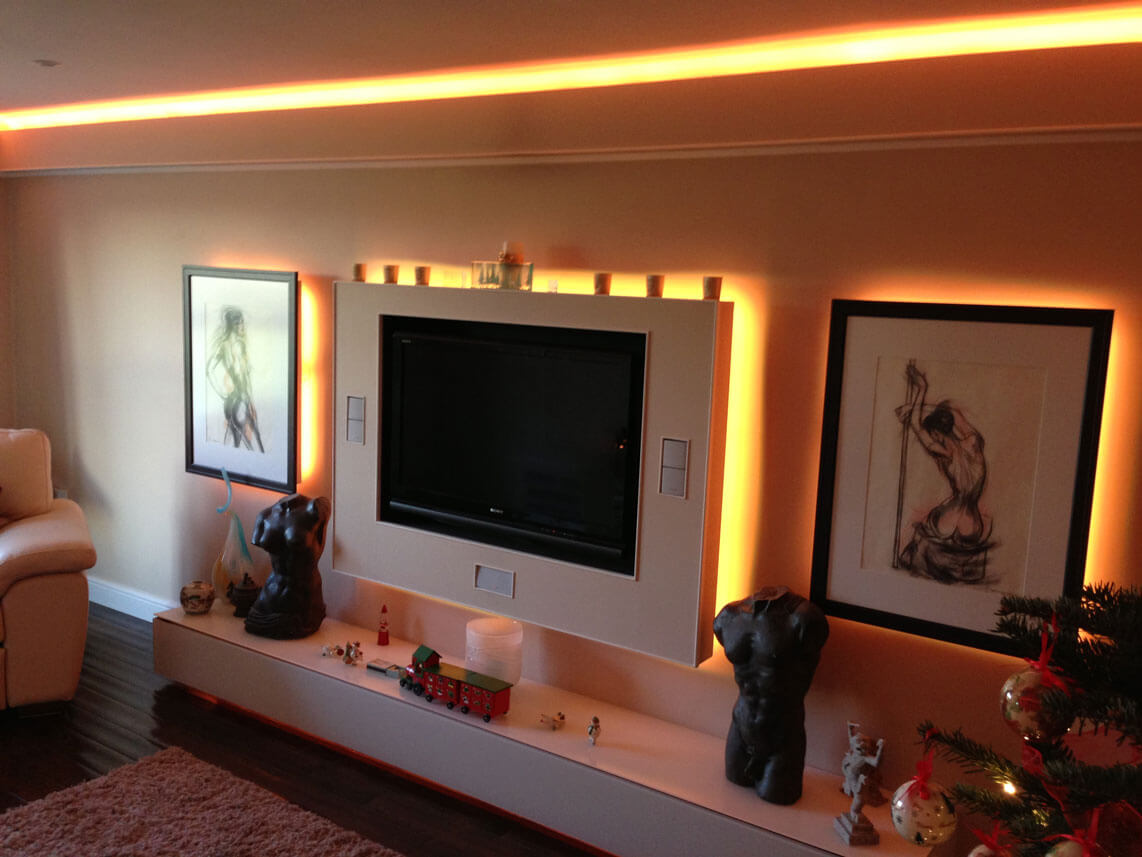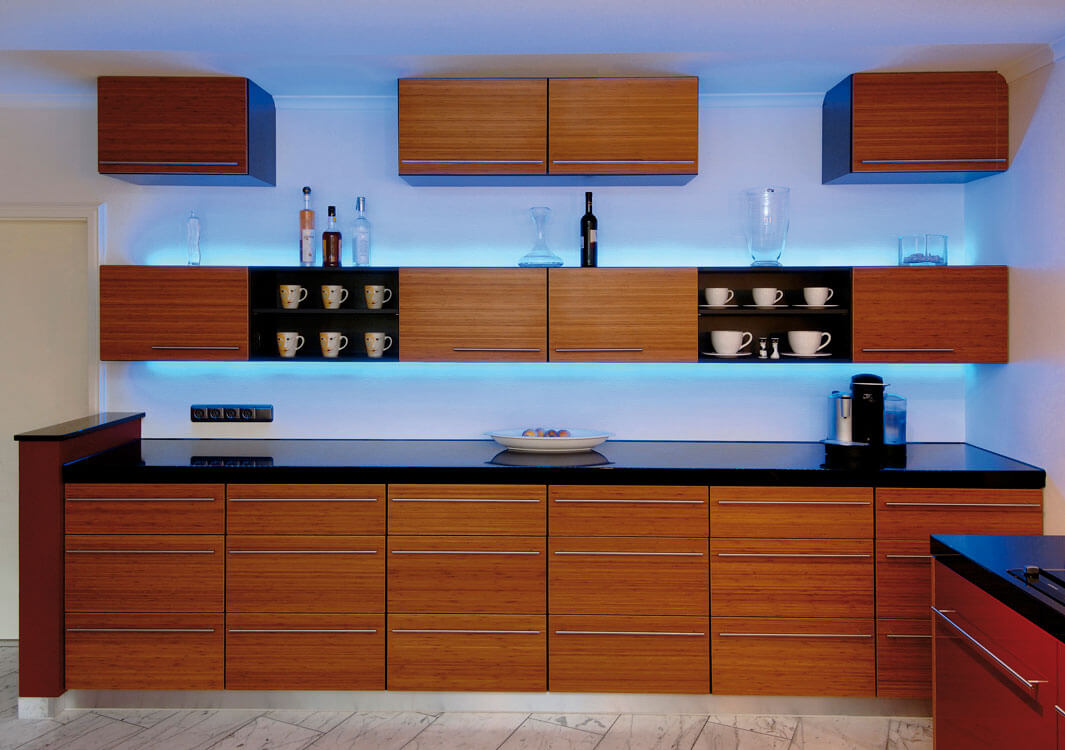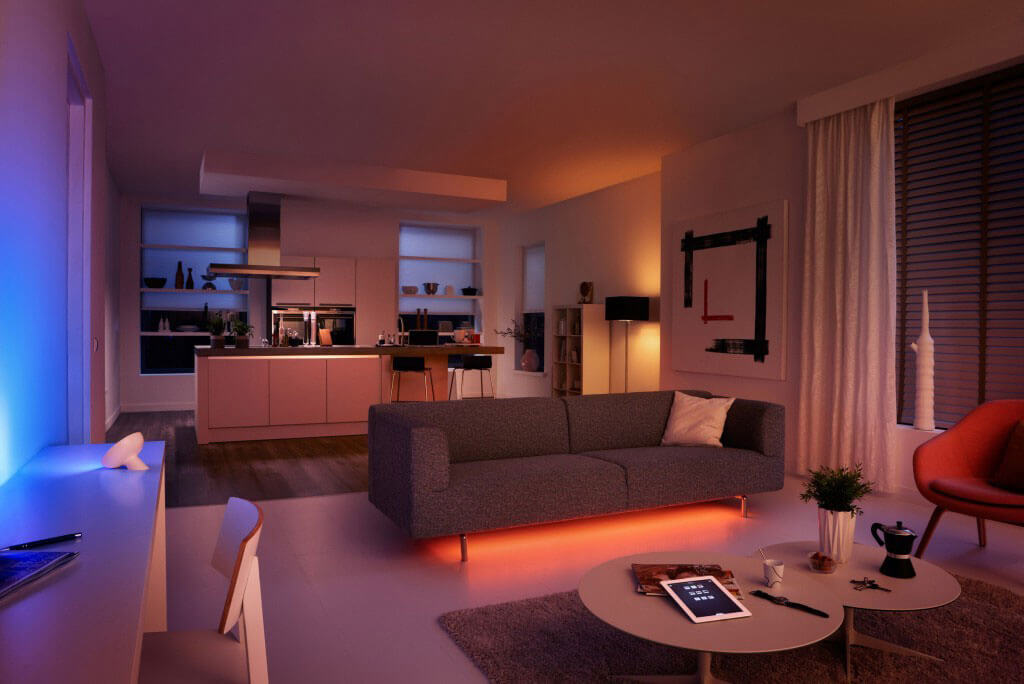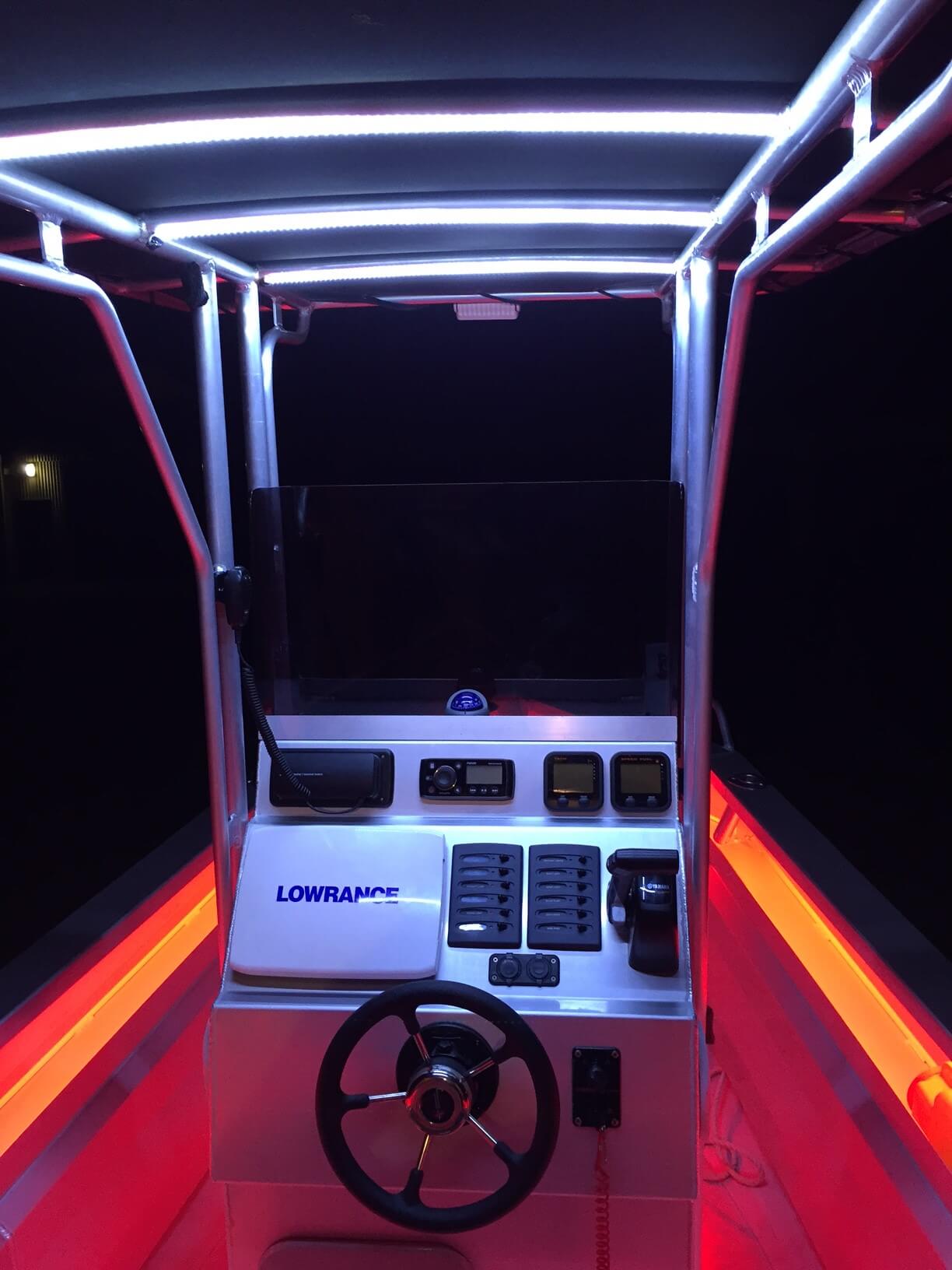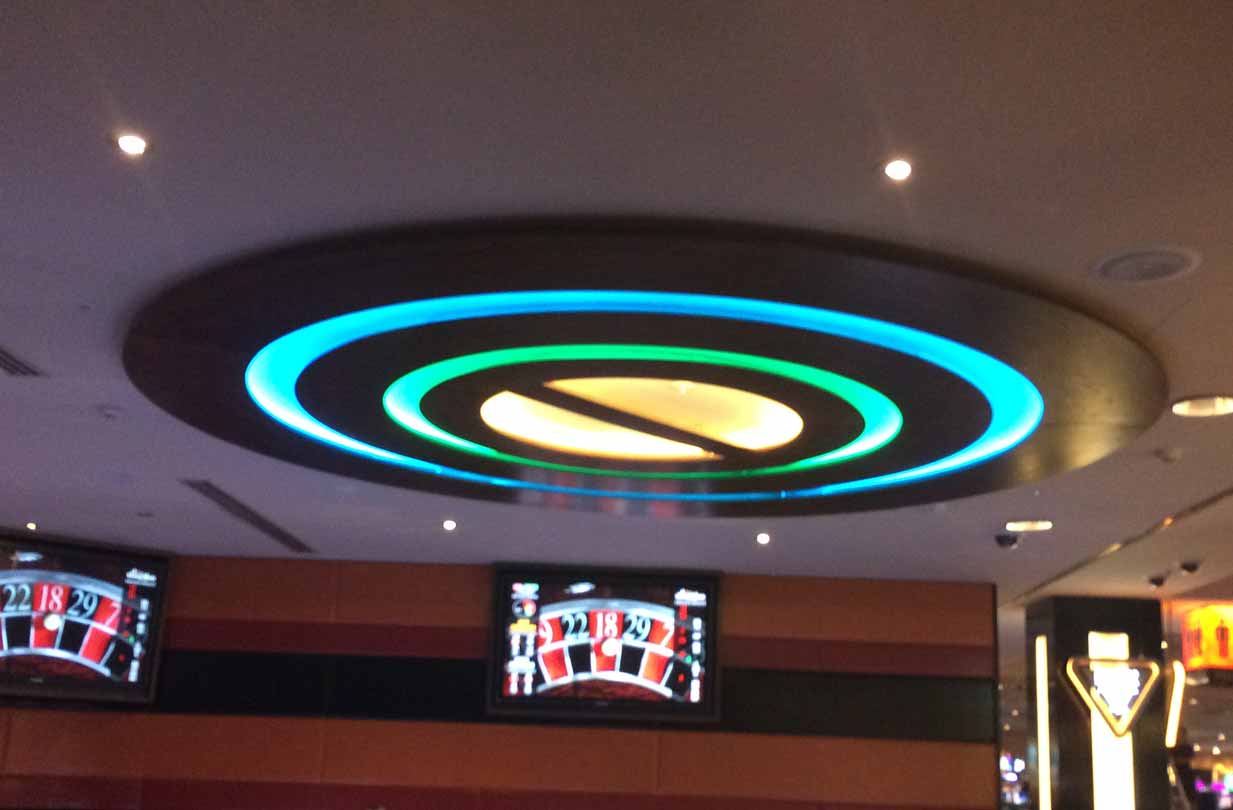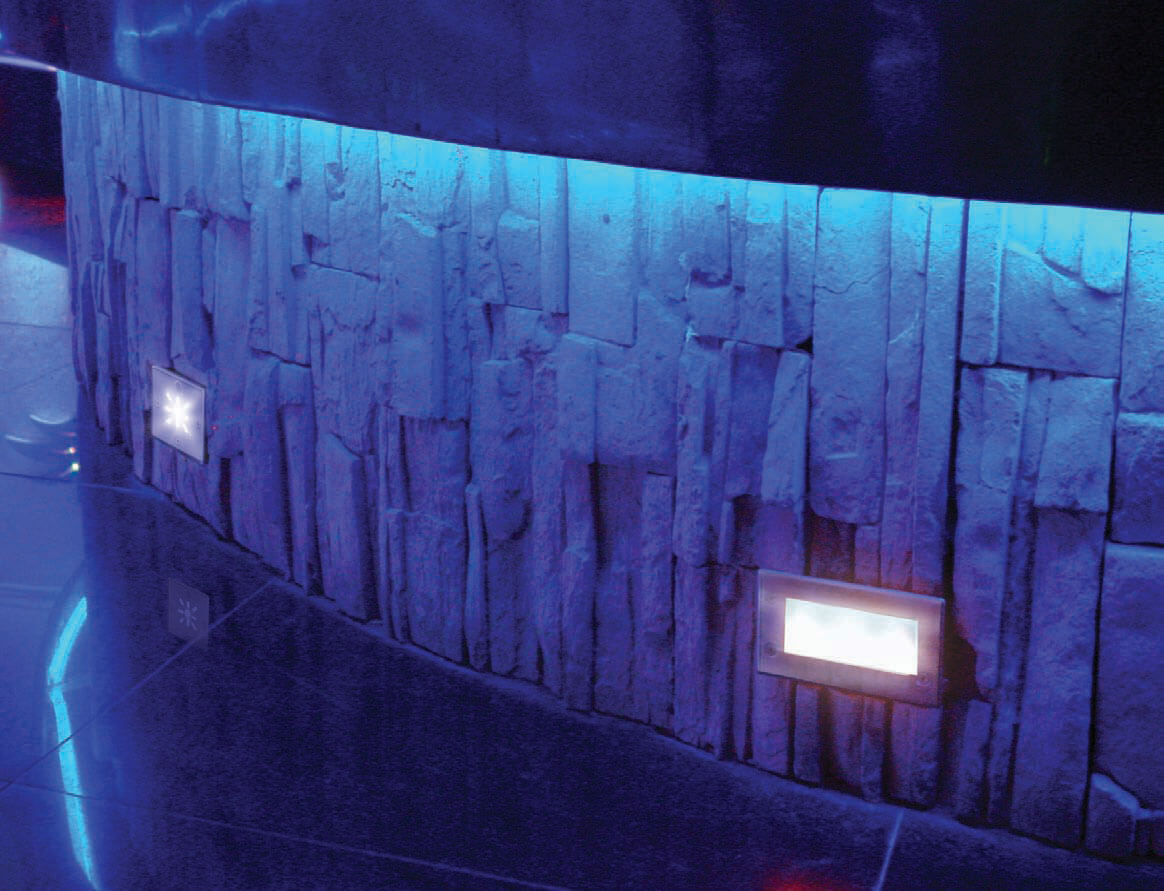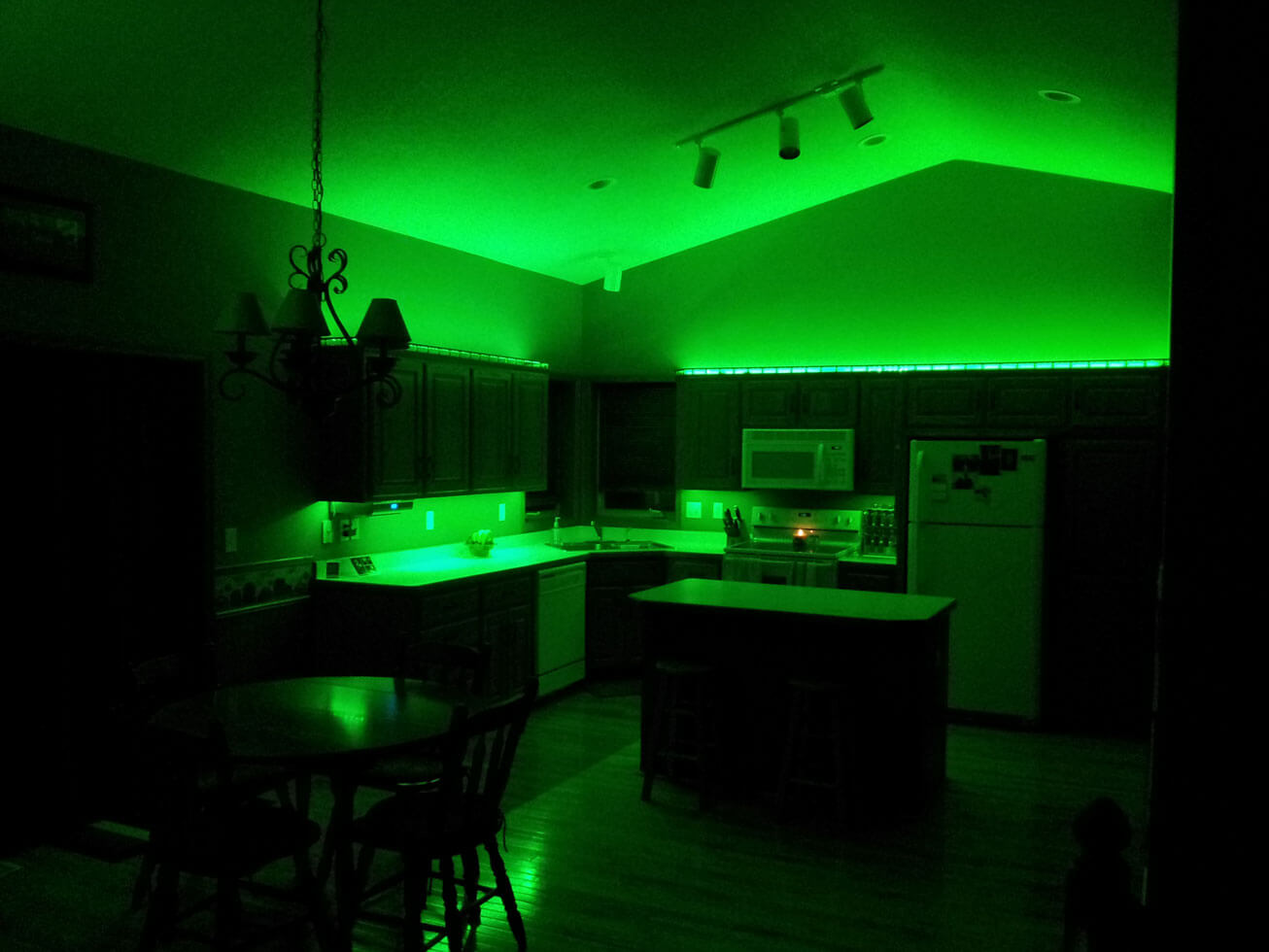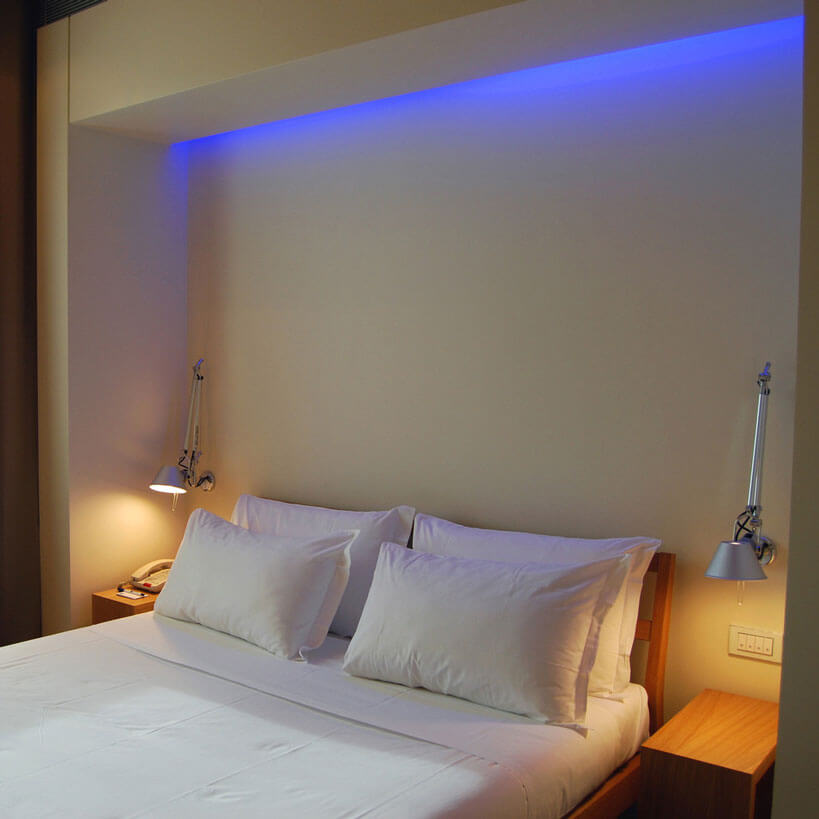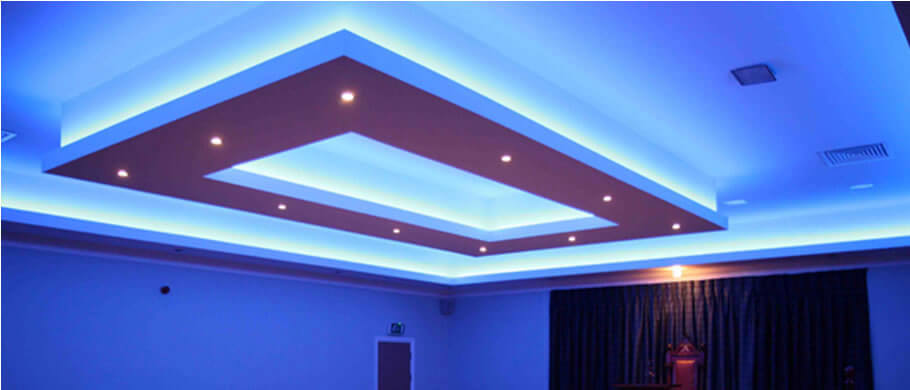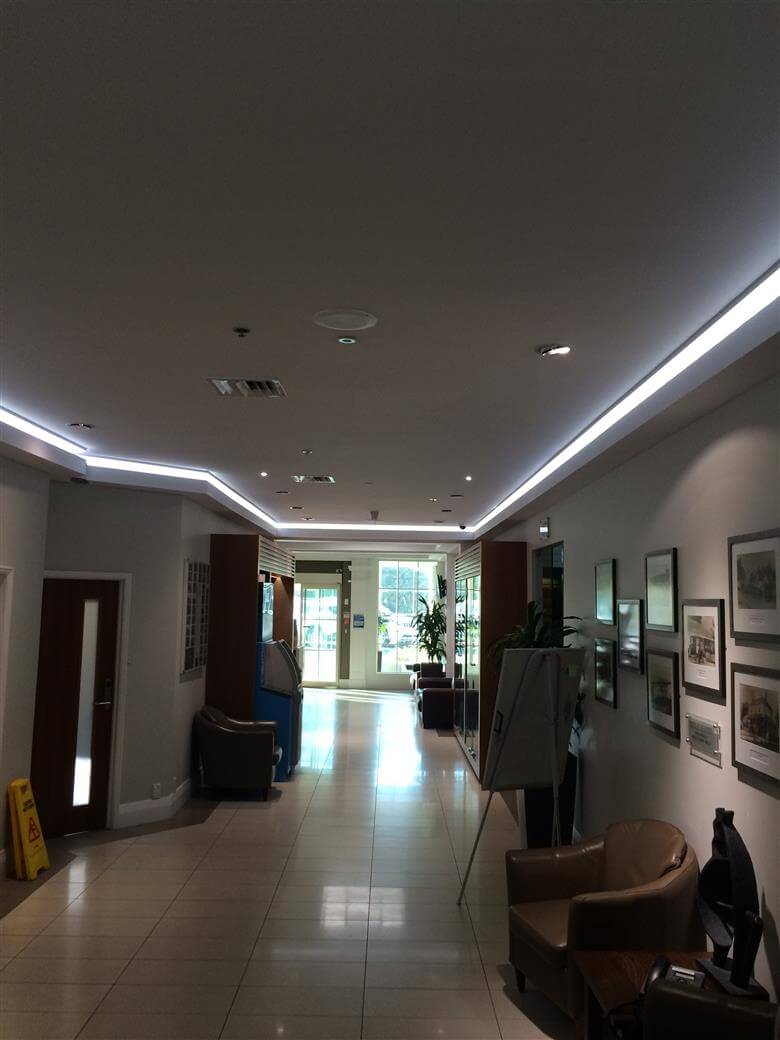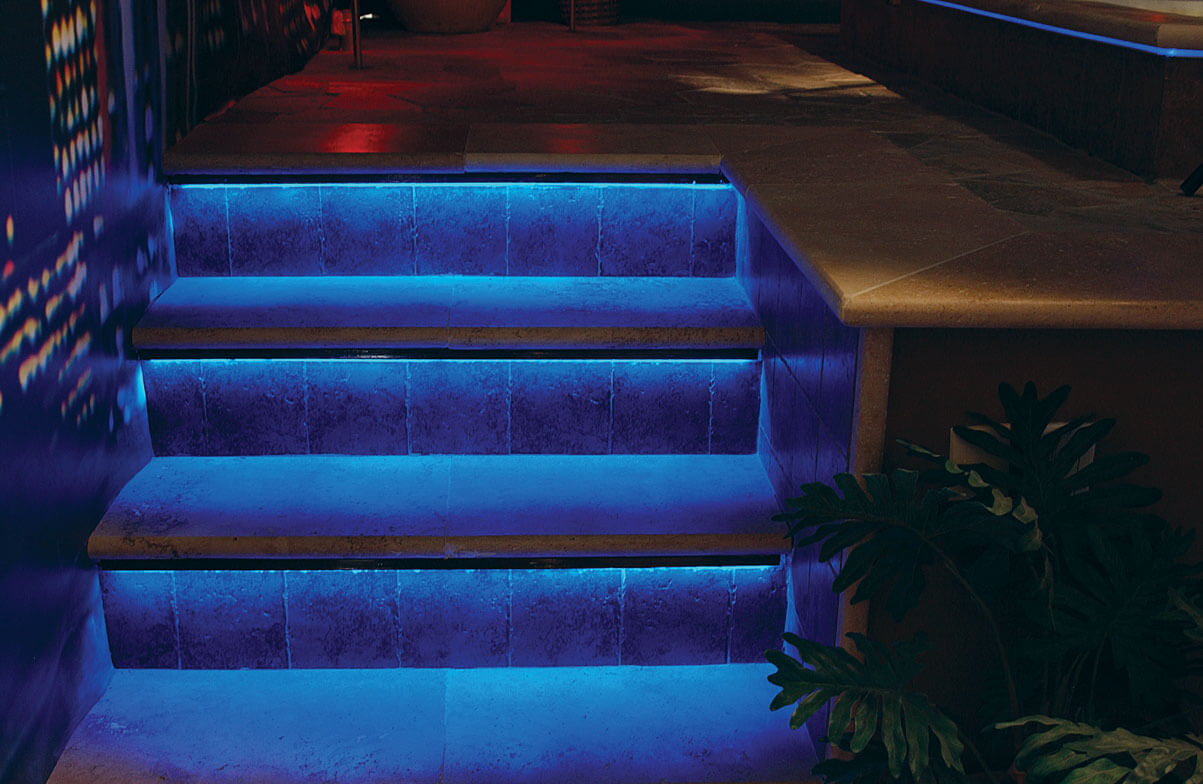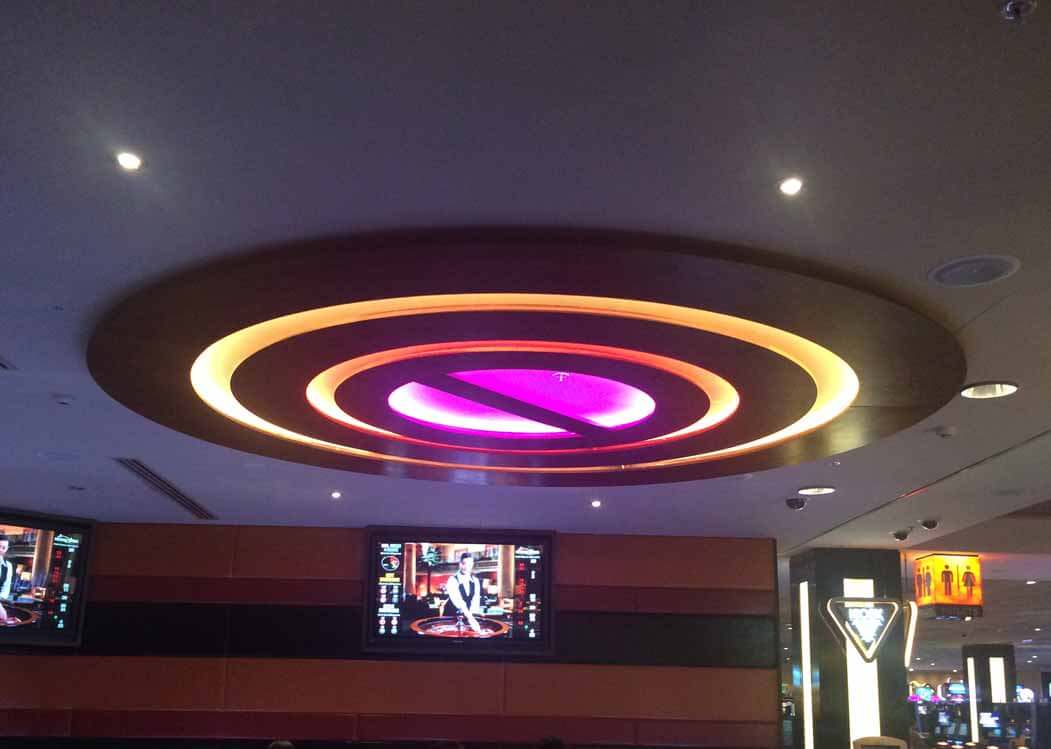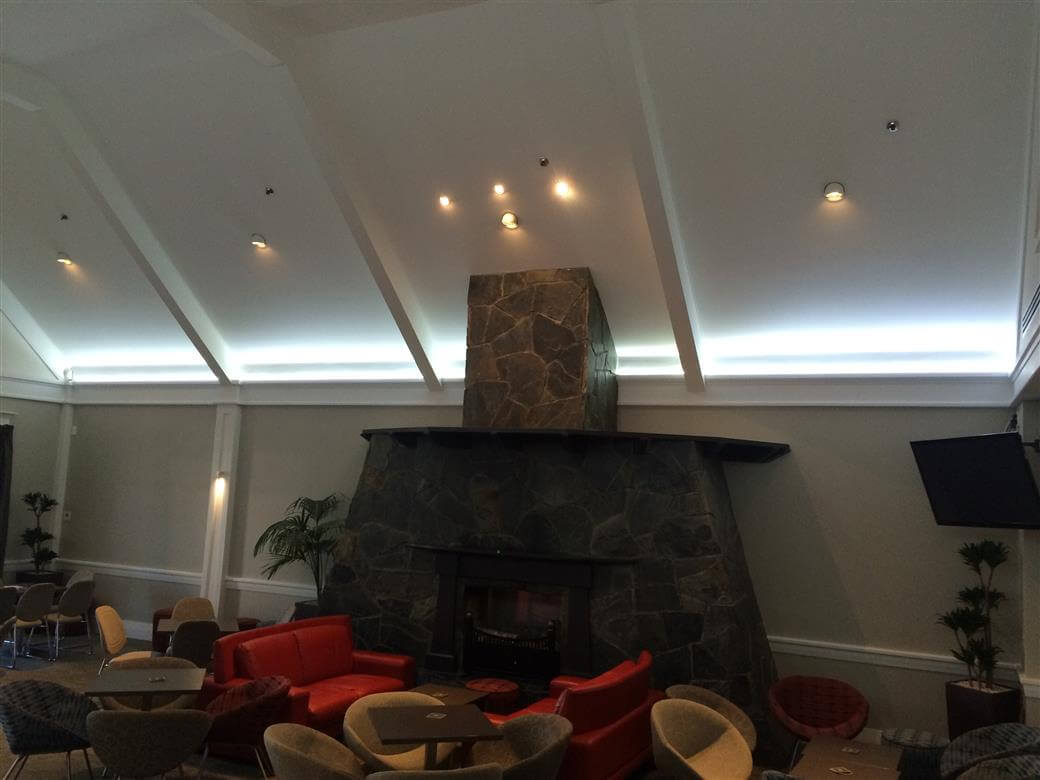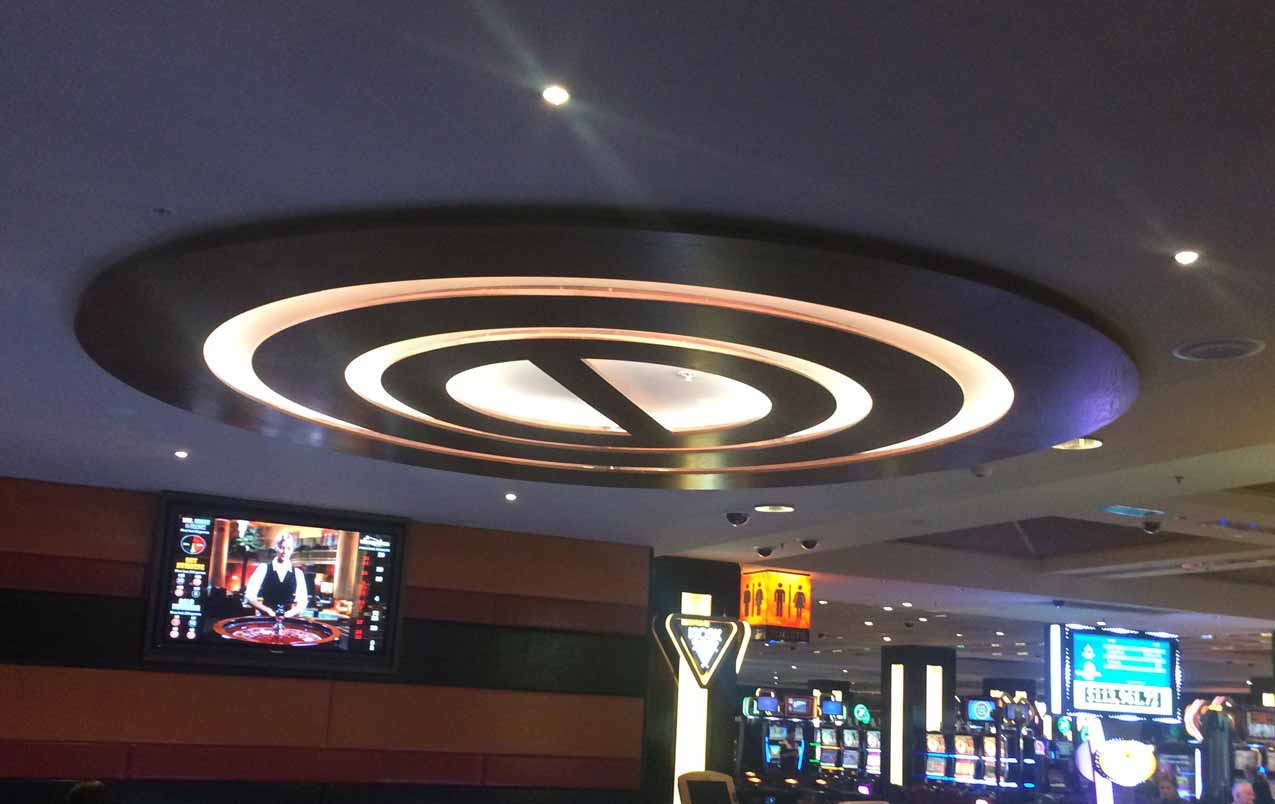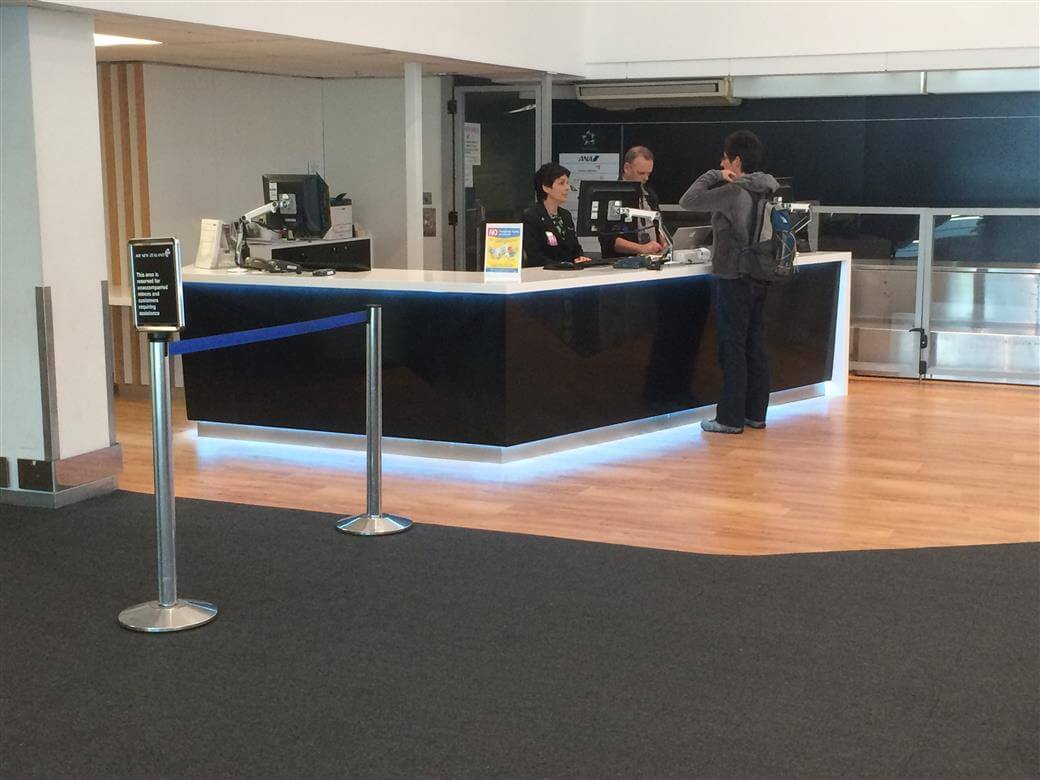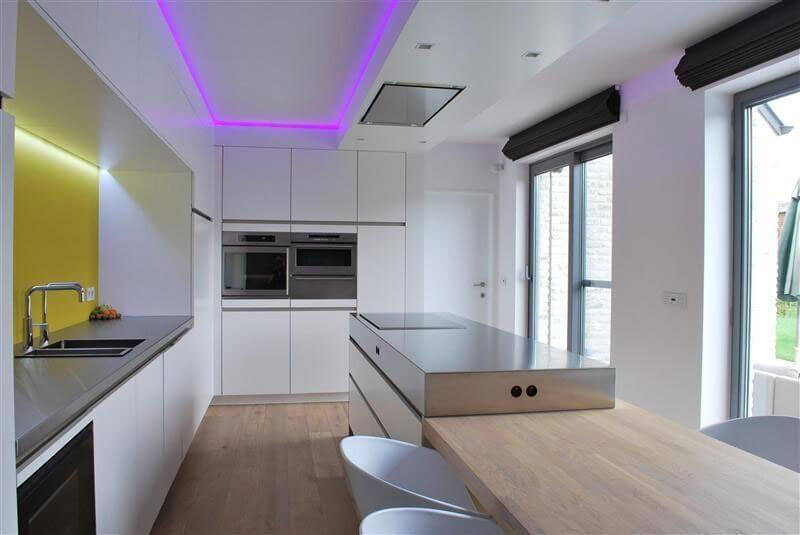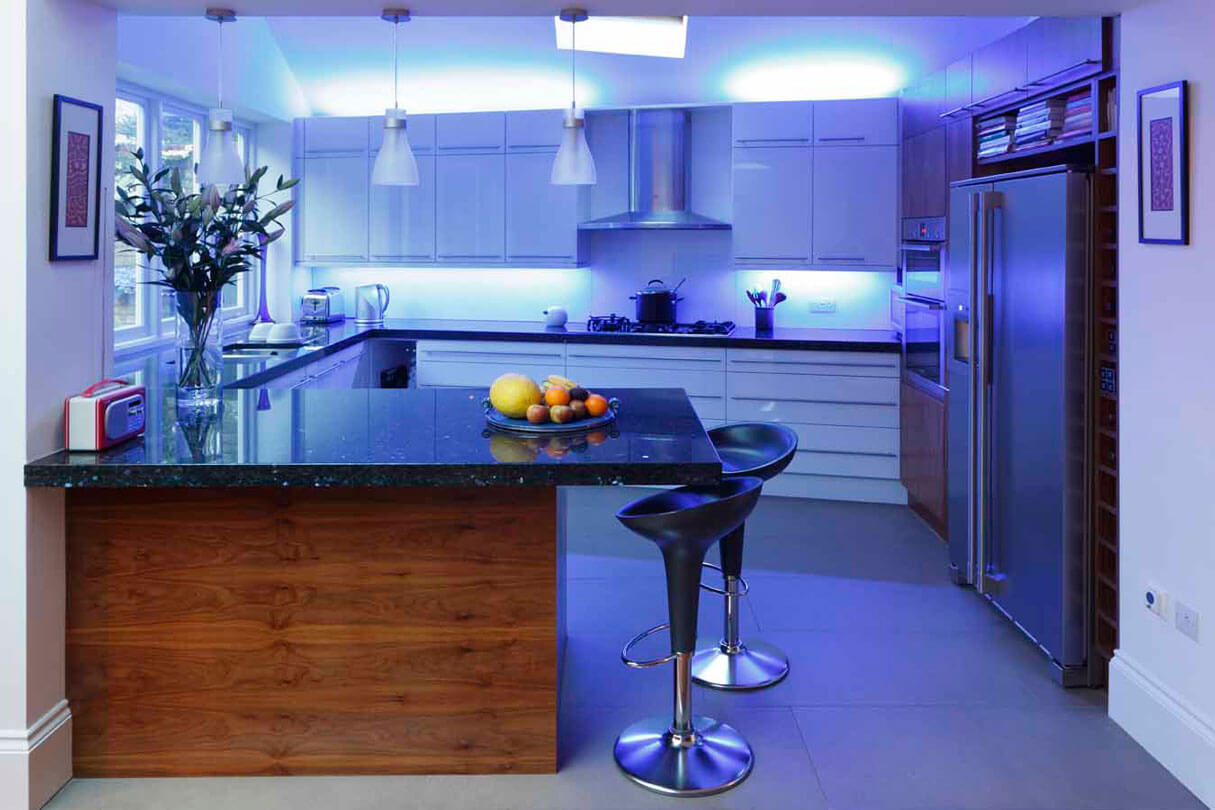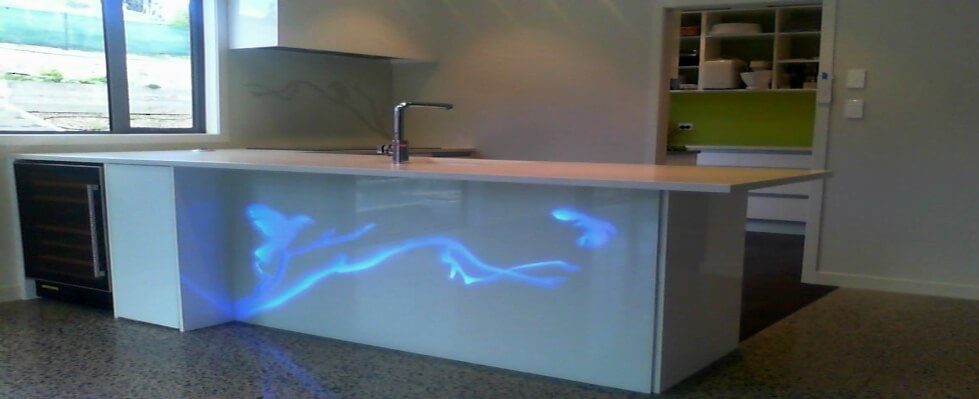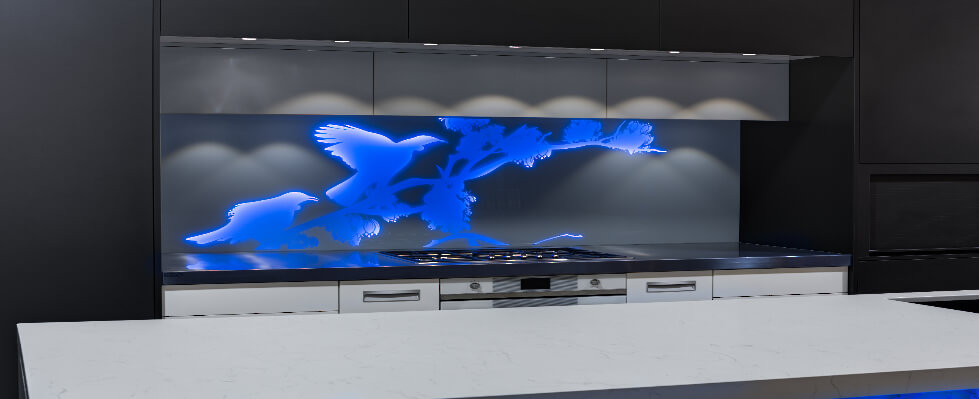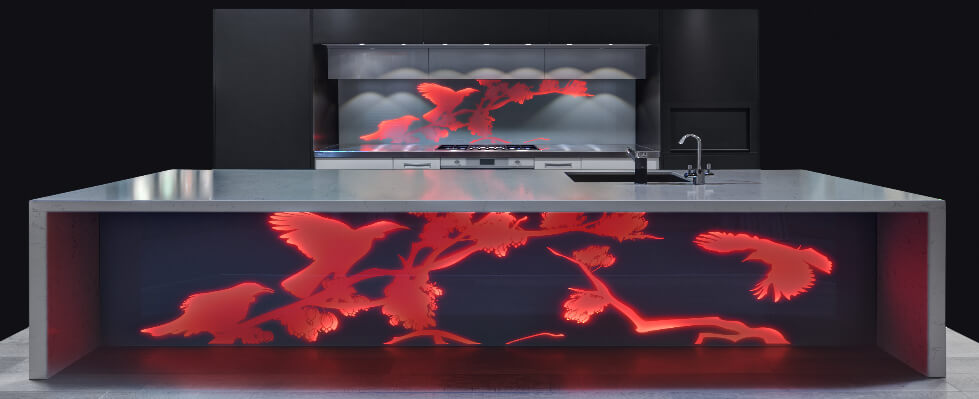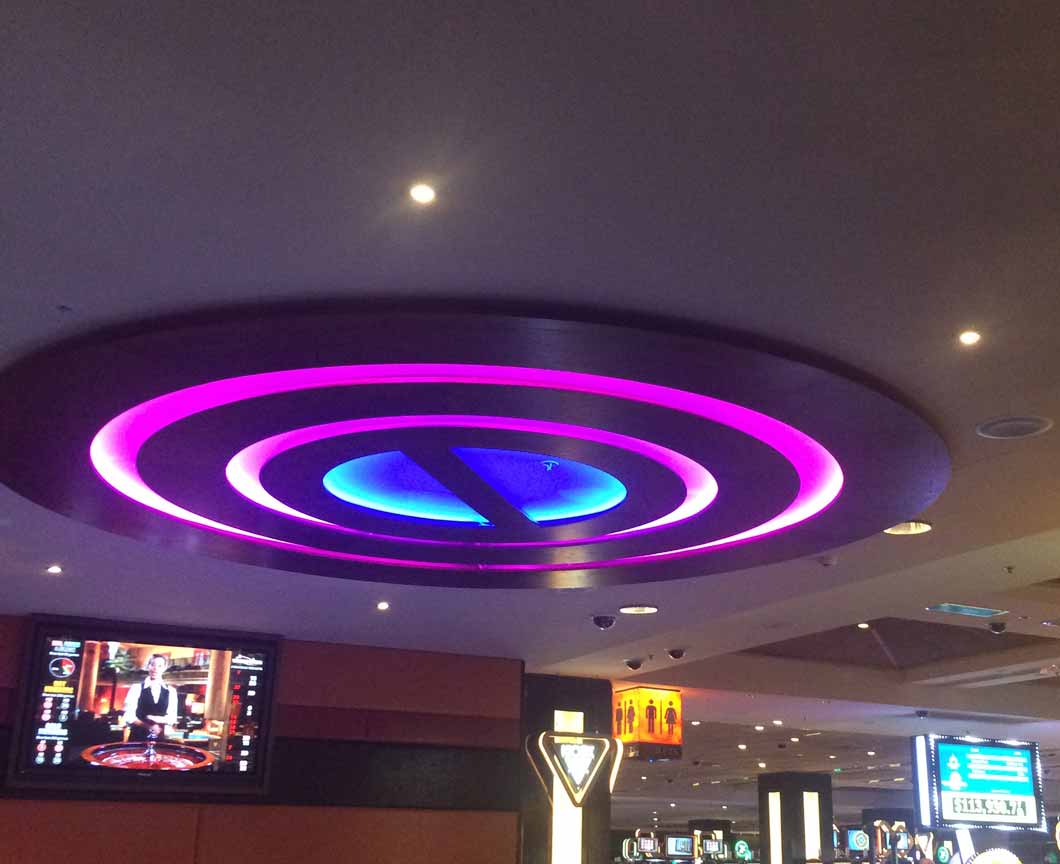 LED Neon Flex
LED Neon Flex is a superior safe alternative to traditional neon. It has high output LEDs fully encapsulated in an IP68 exterior that diffuses the light. Its totally safe at 24V DC and requires no special tools to cut, bend or install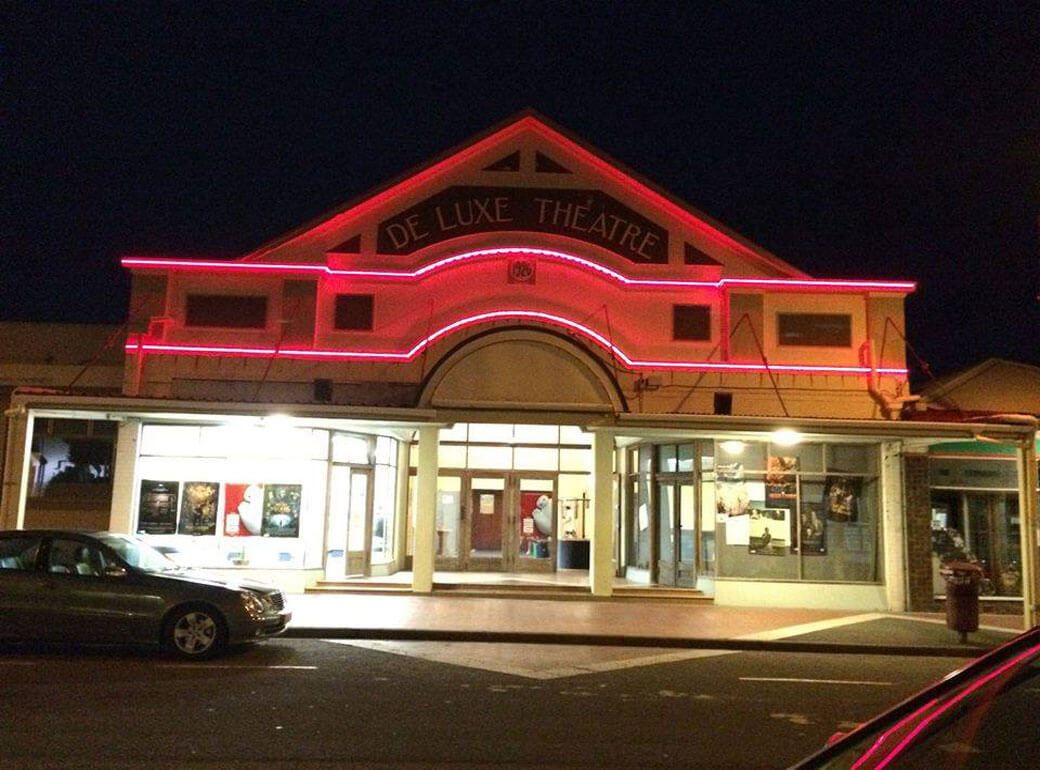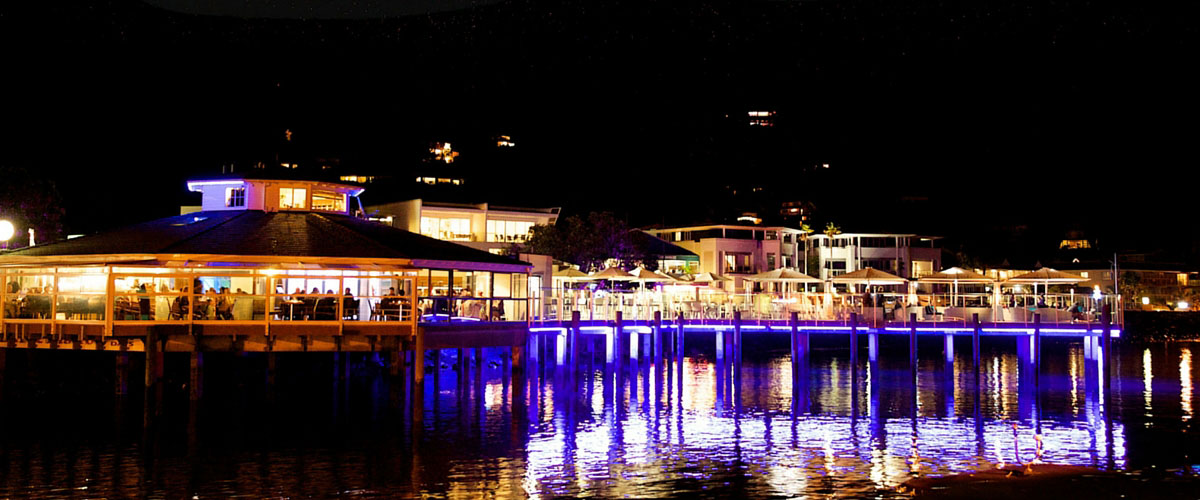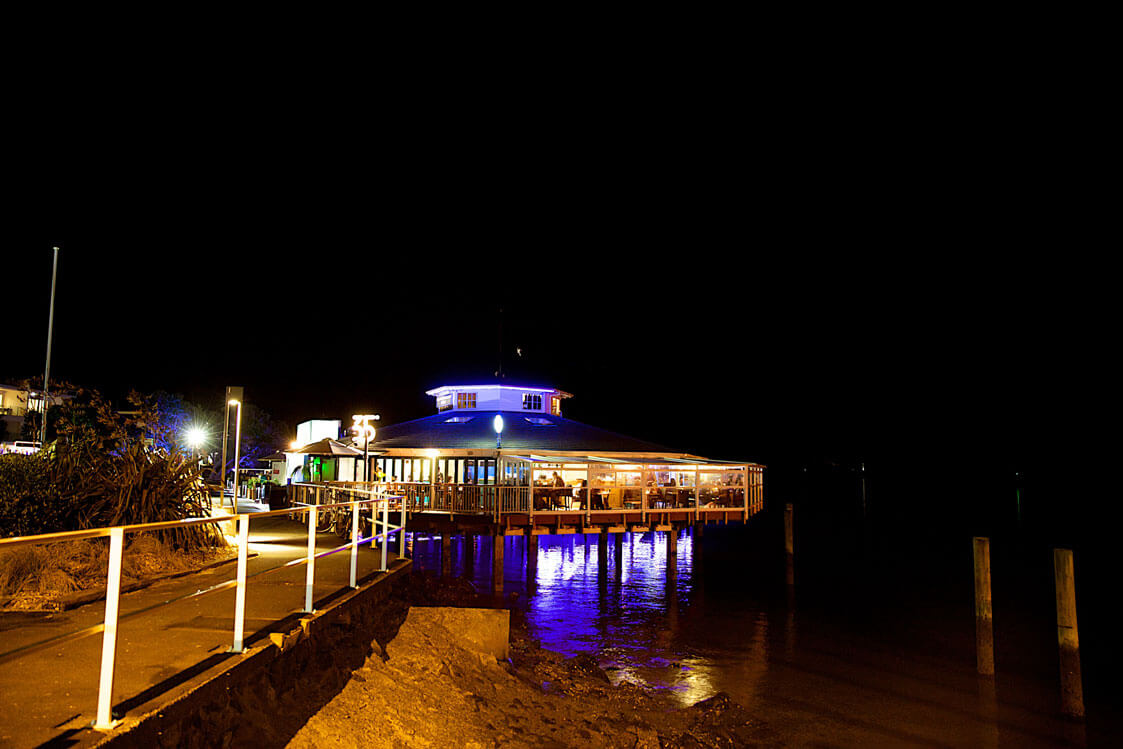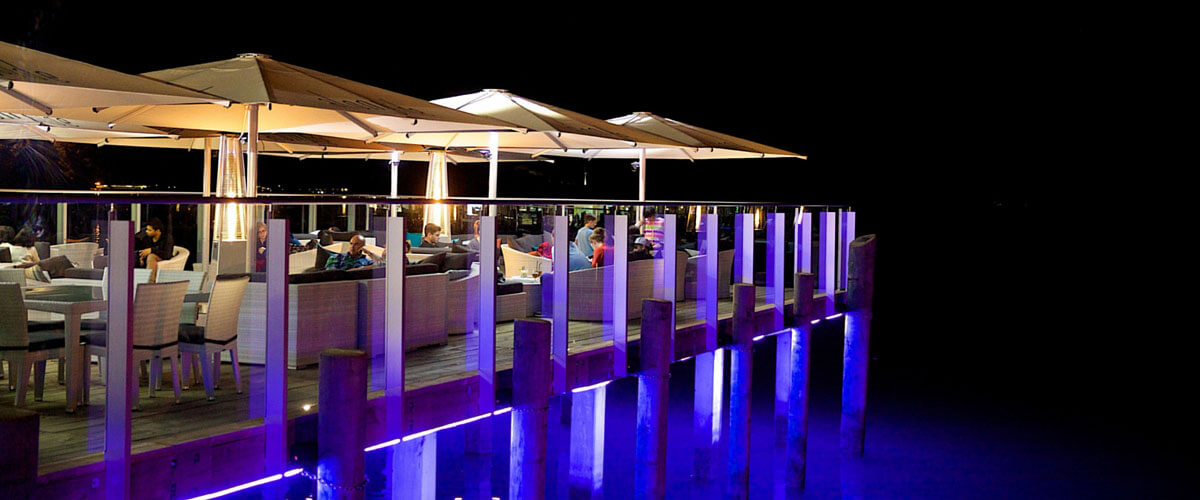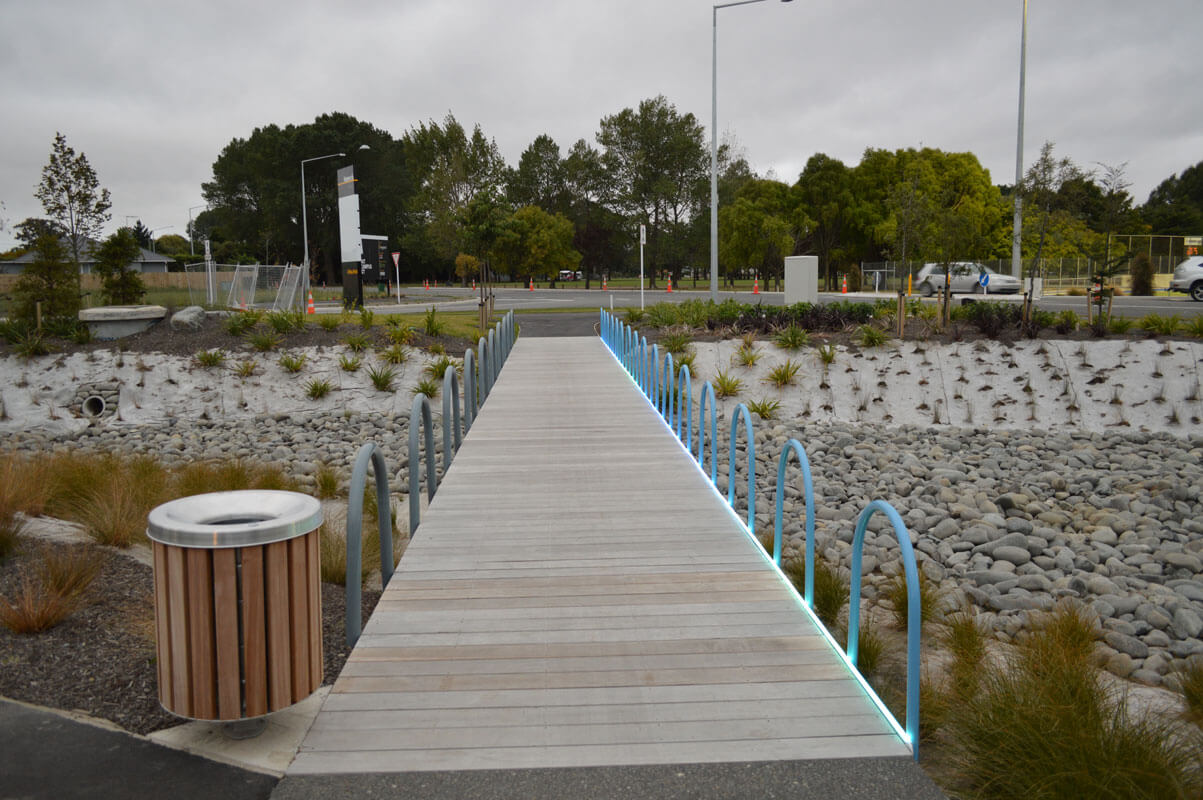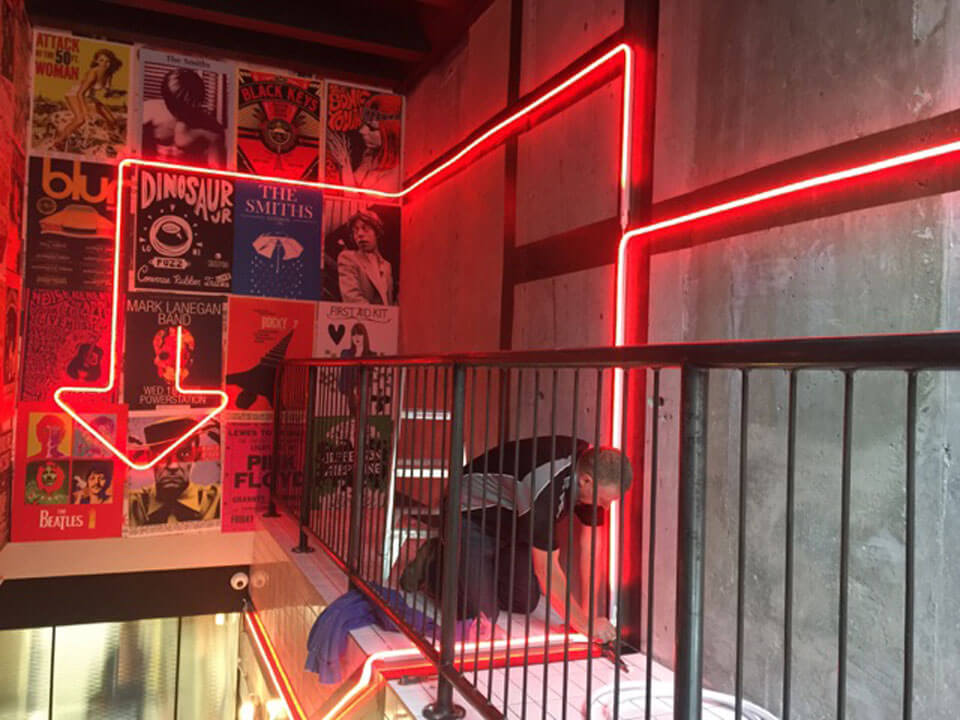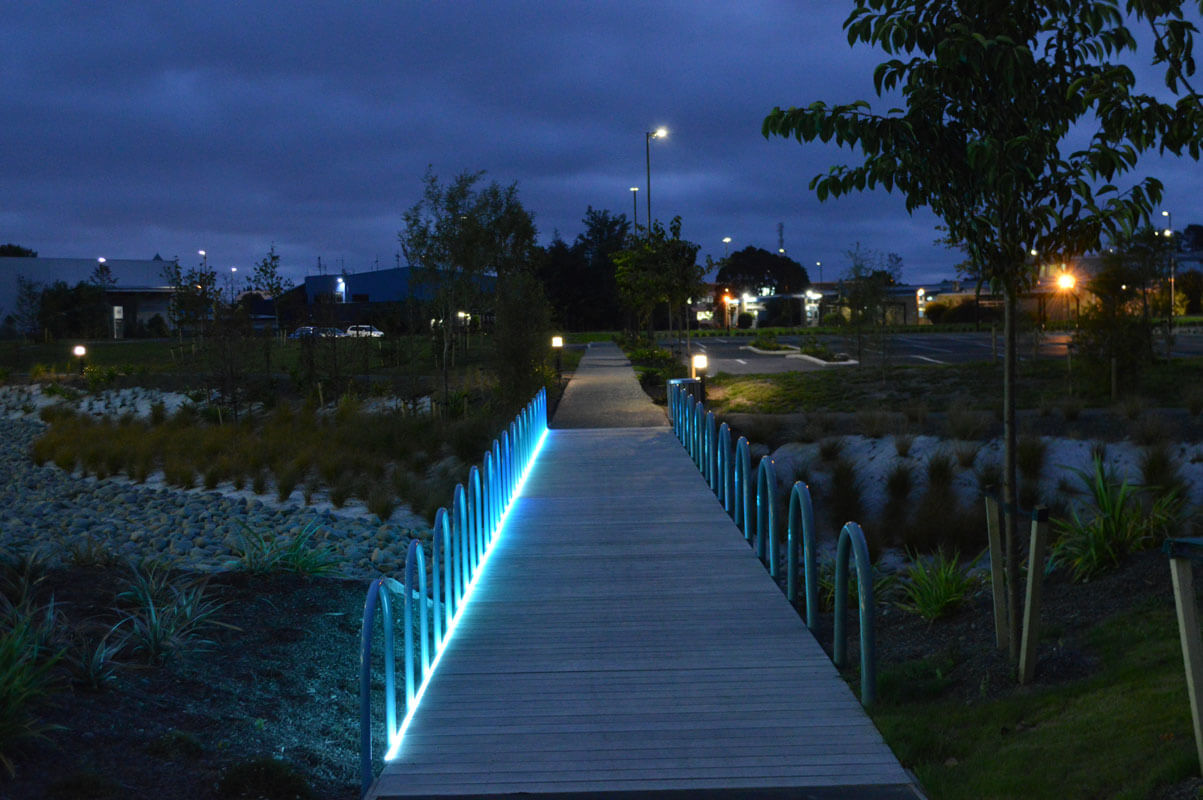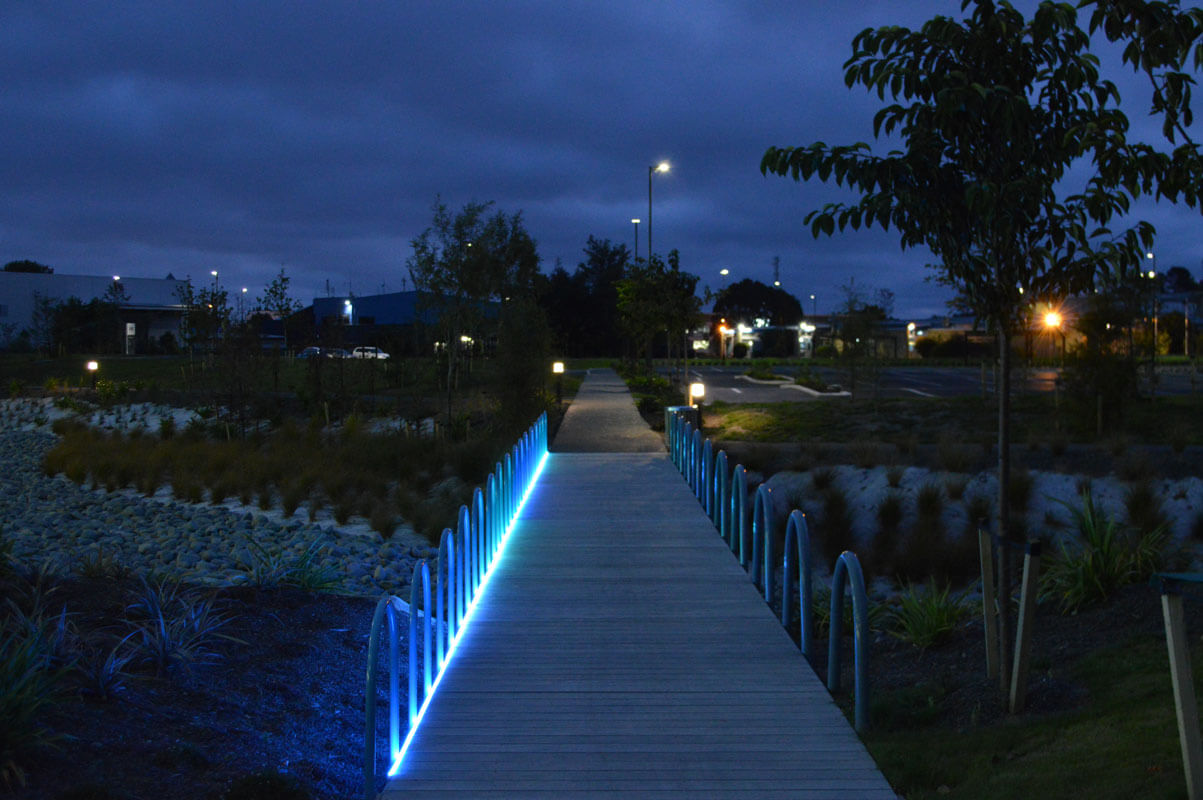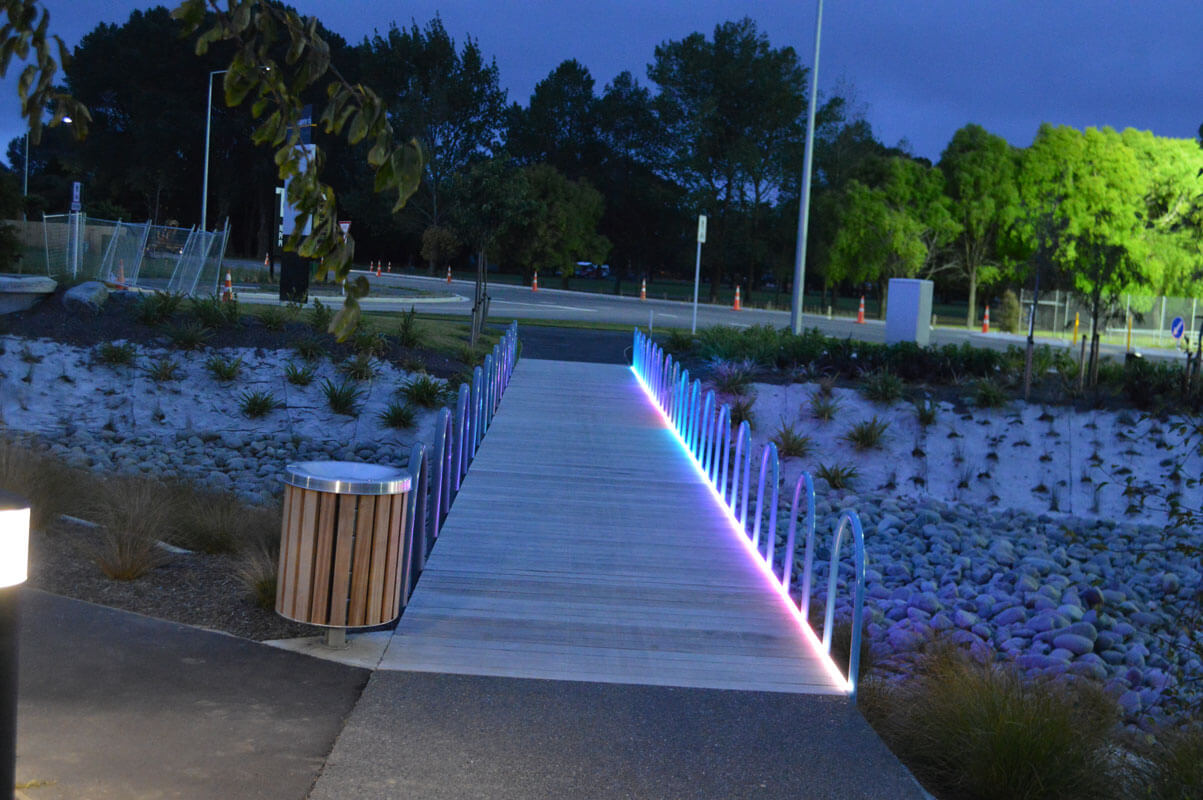 Water Features
We can help design your new water feature from scratch, including jets, filtration and lighting or simply help you bring your existing water feature, fountain or pond to life with the additional of colour changing or single colour under water LED lights - from small home fountains to large commercial projects.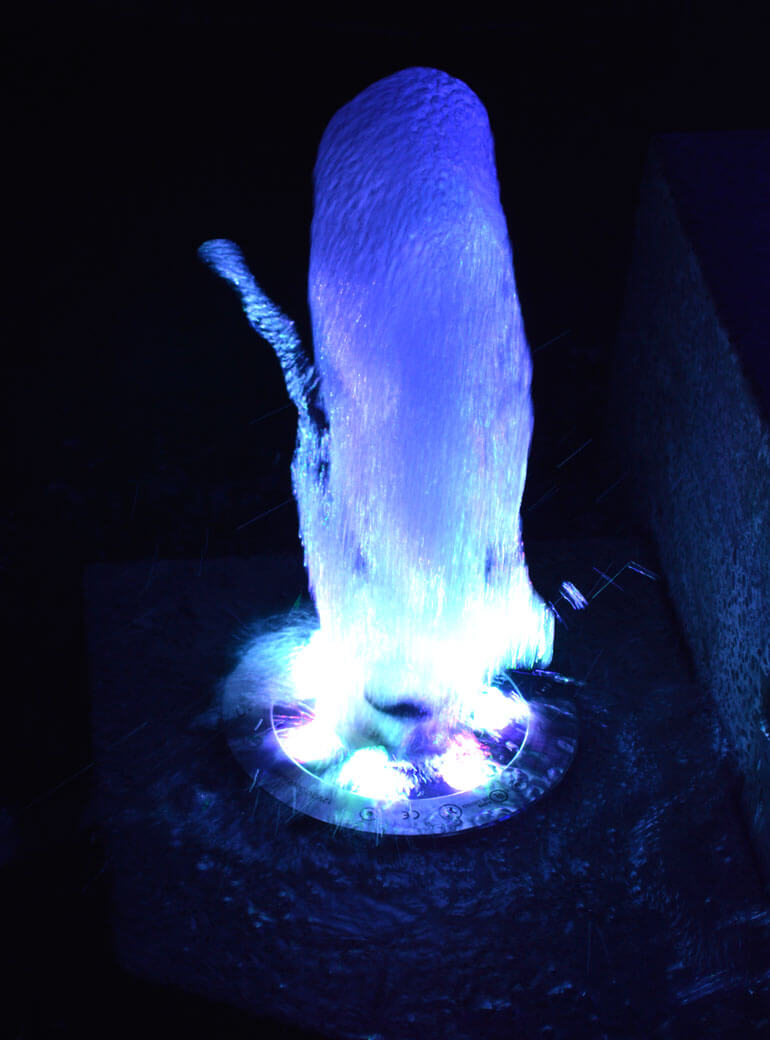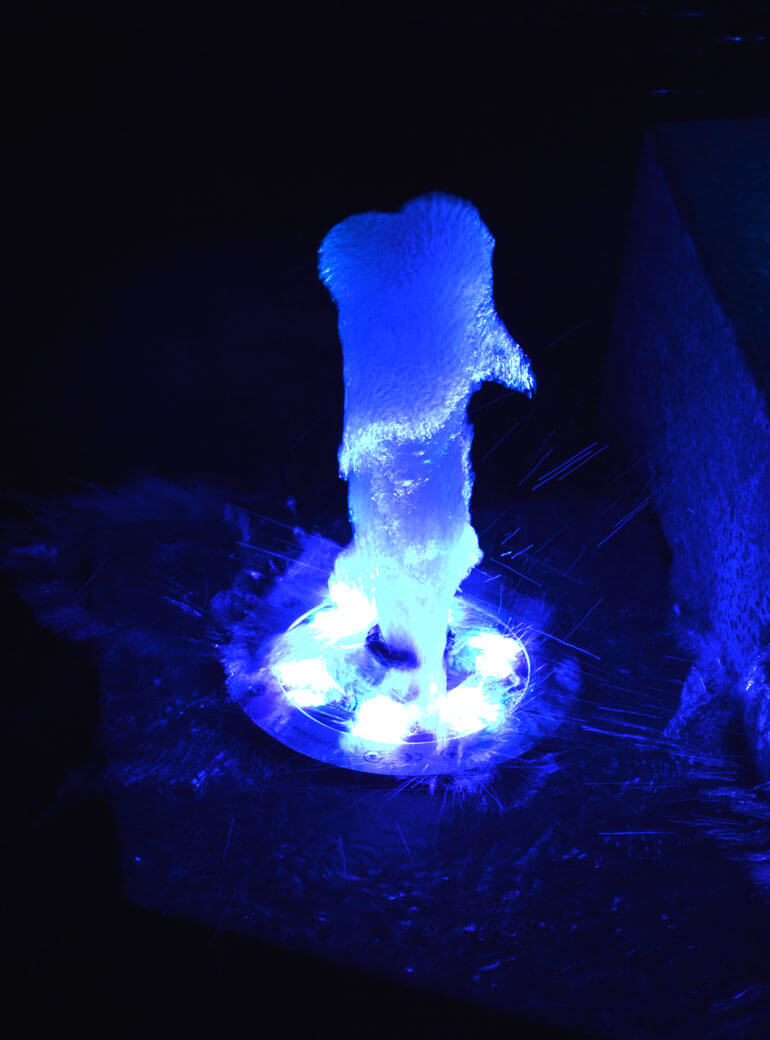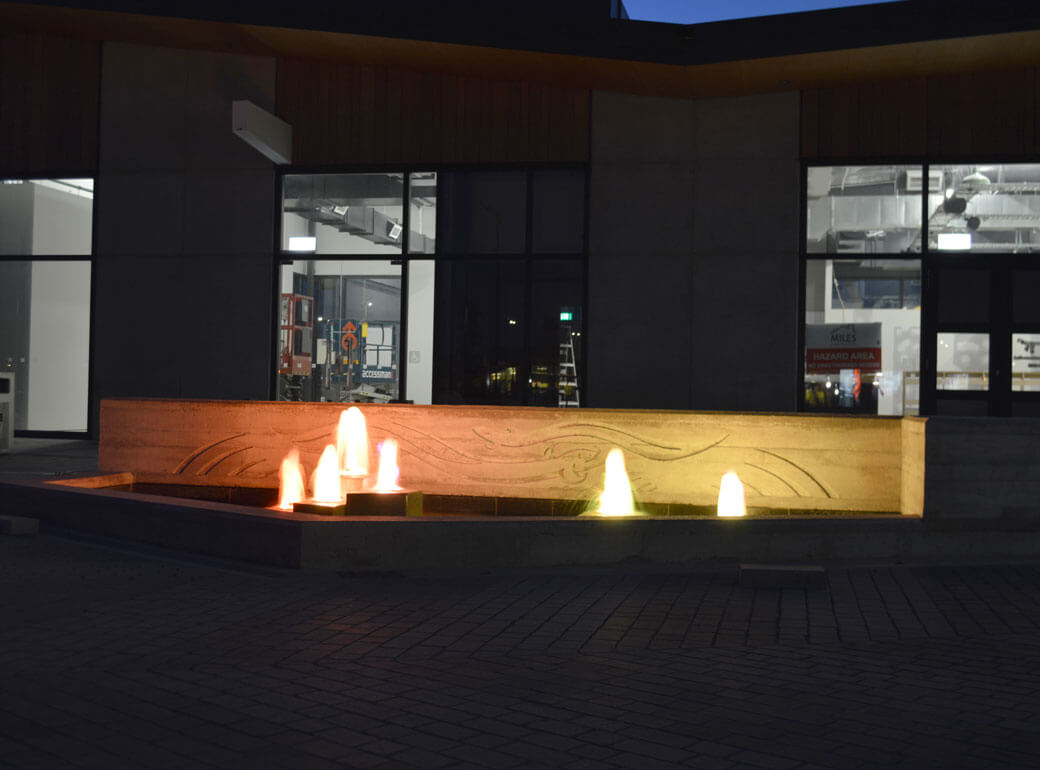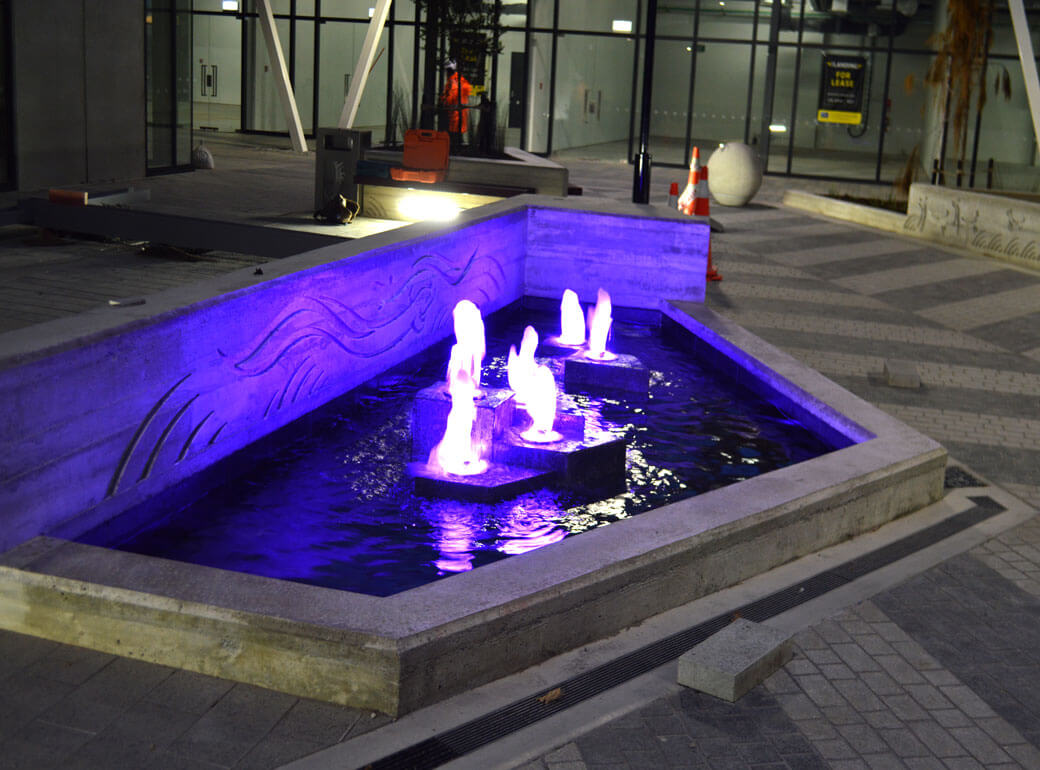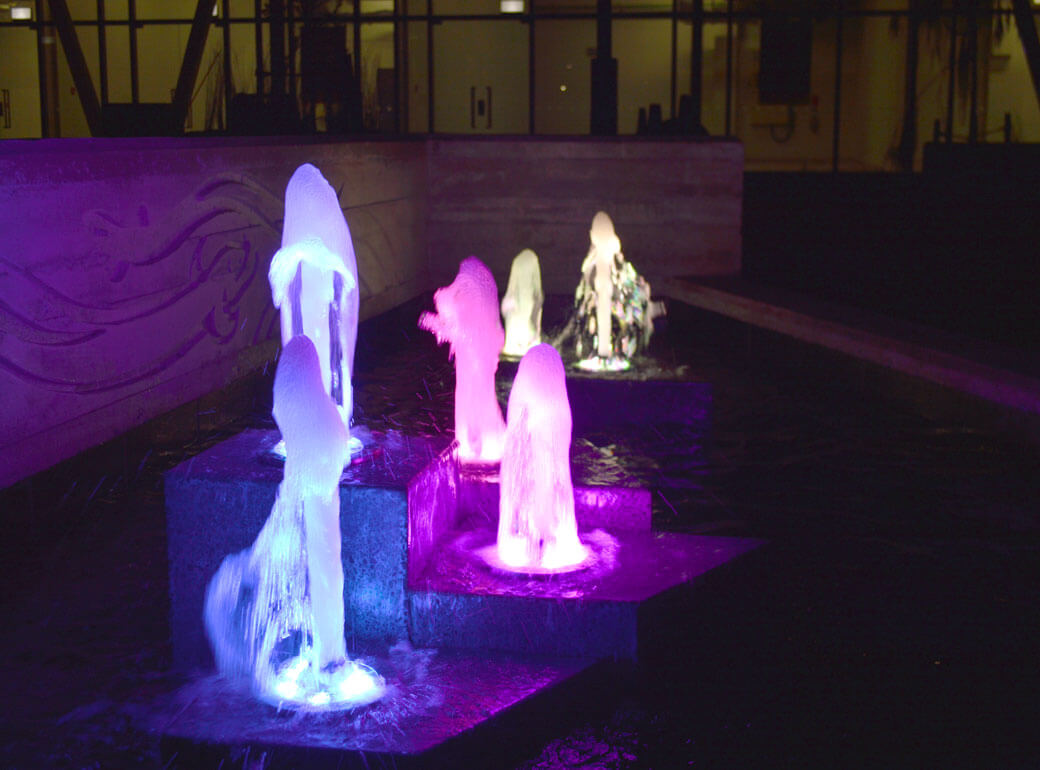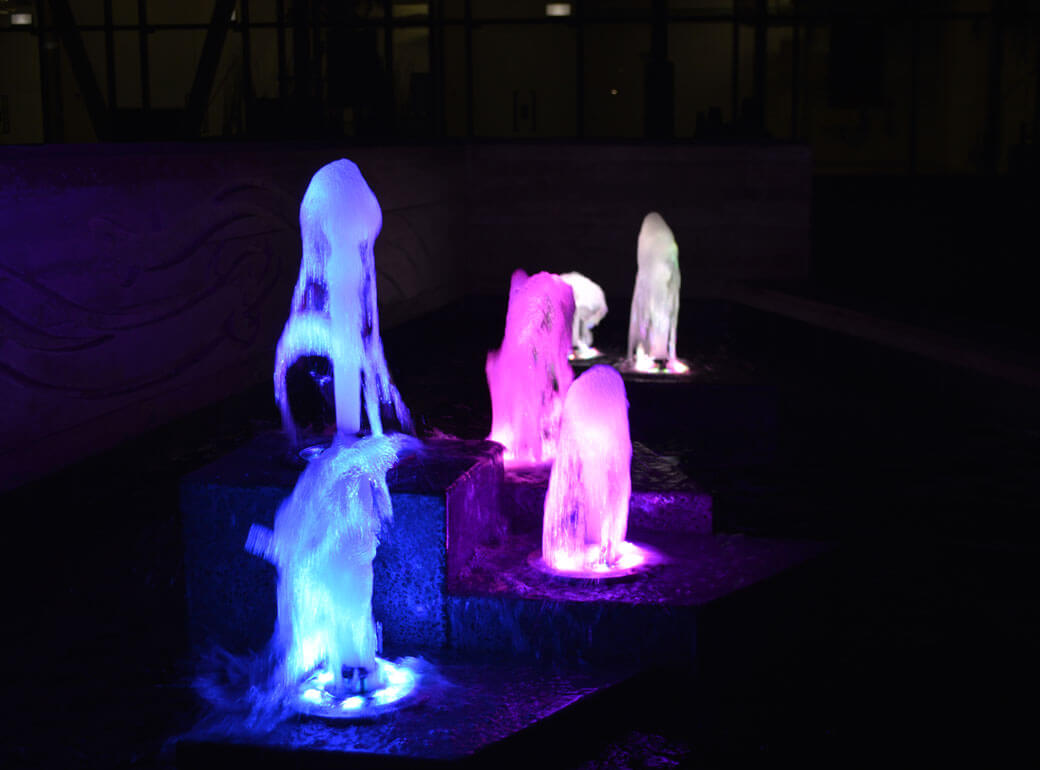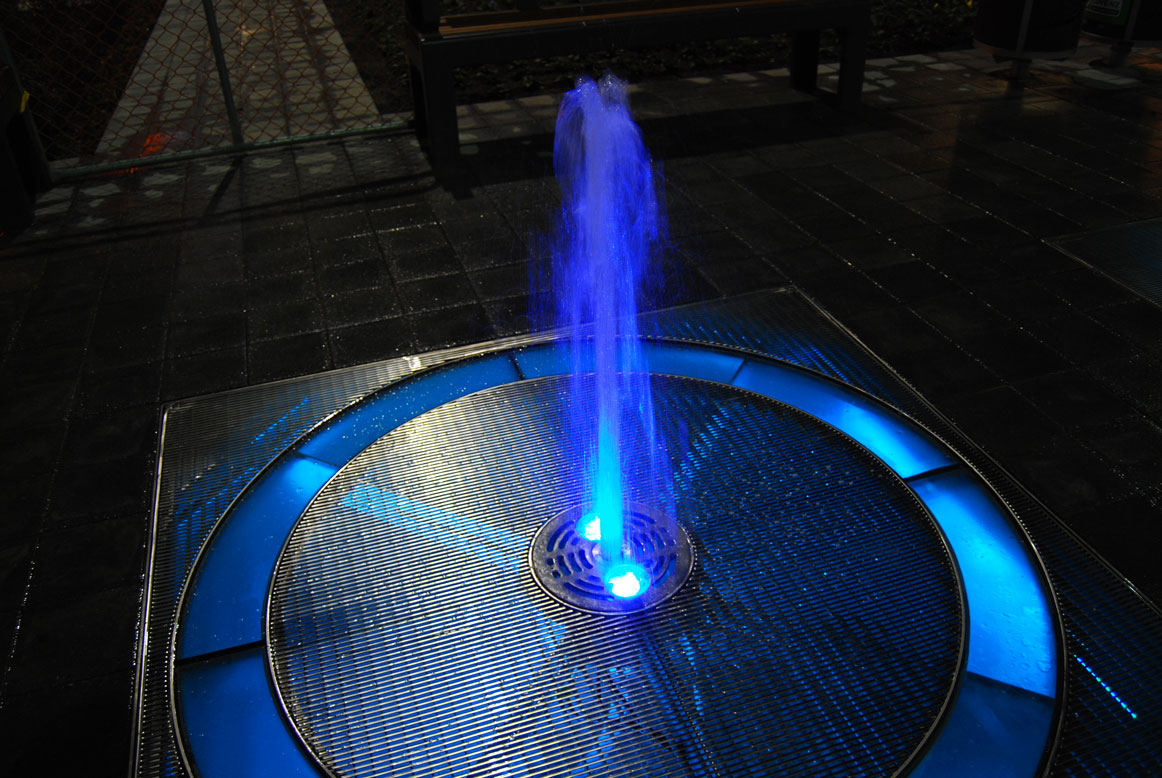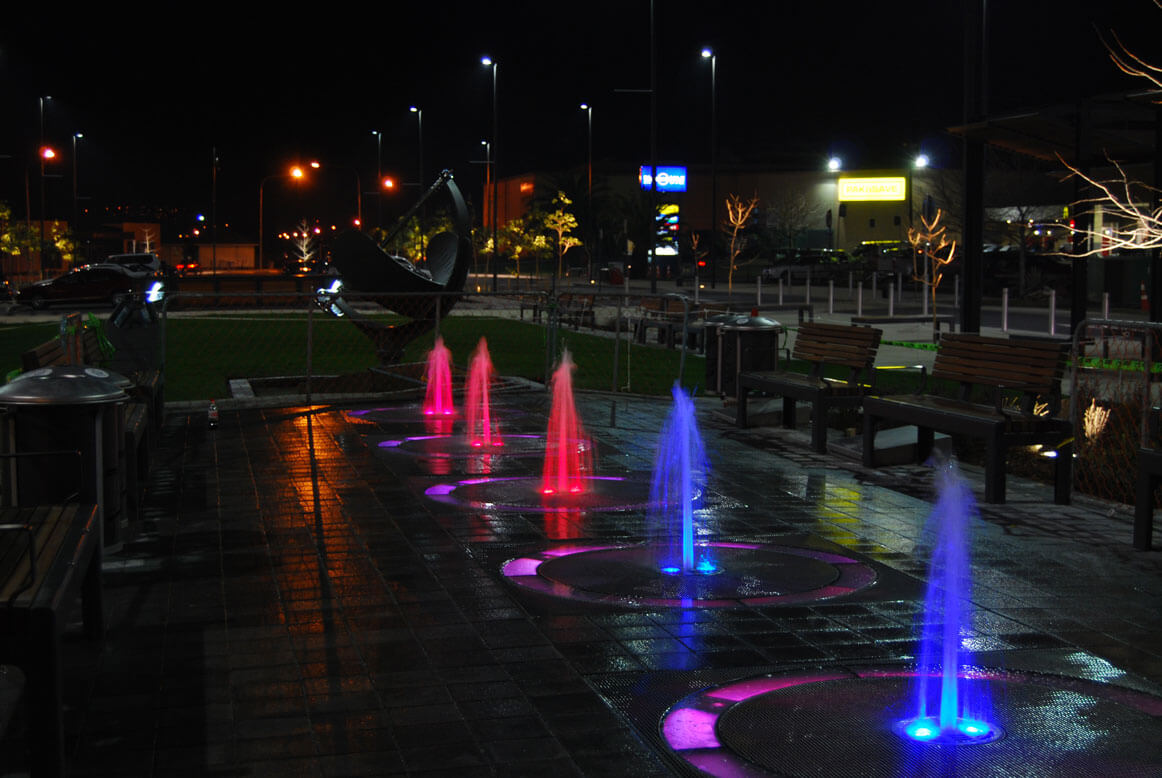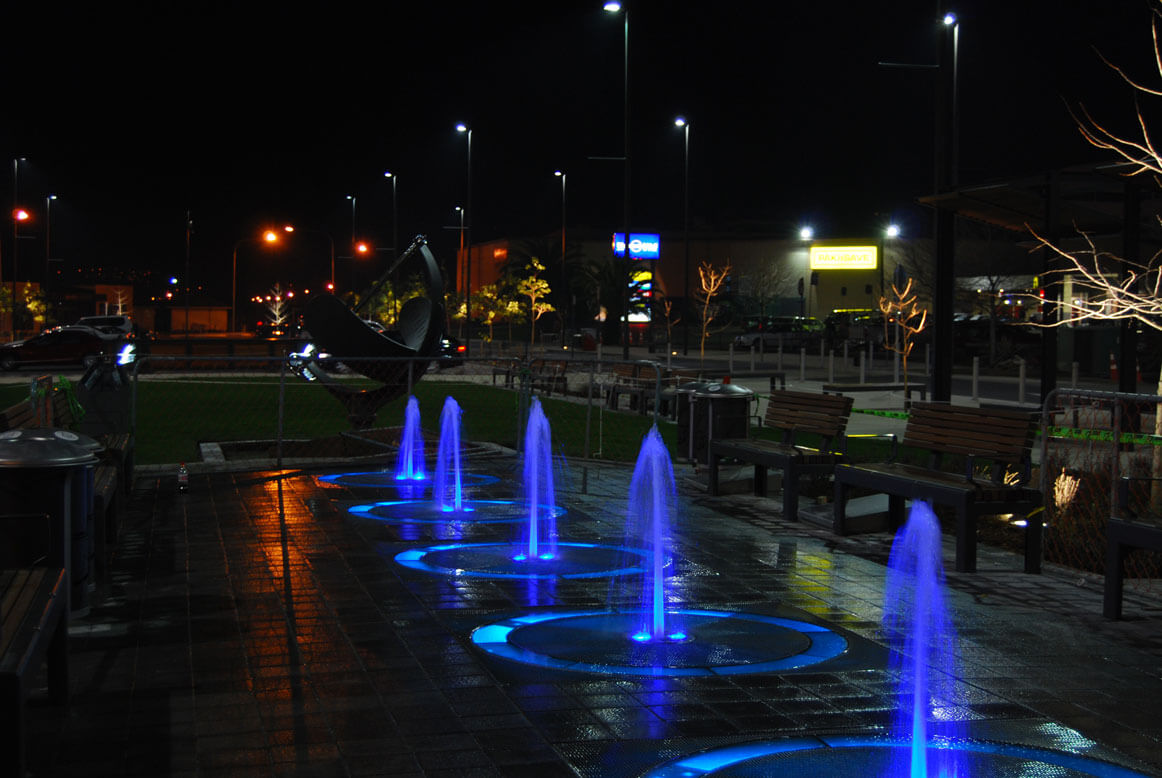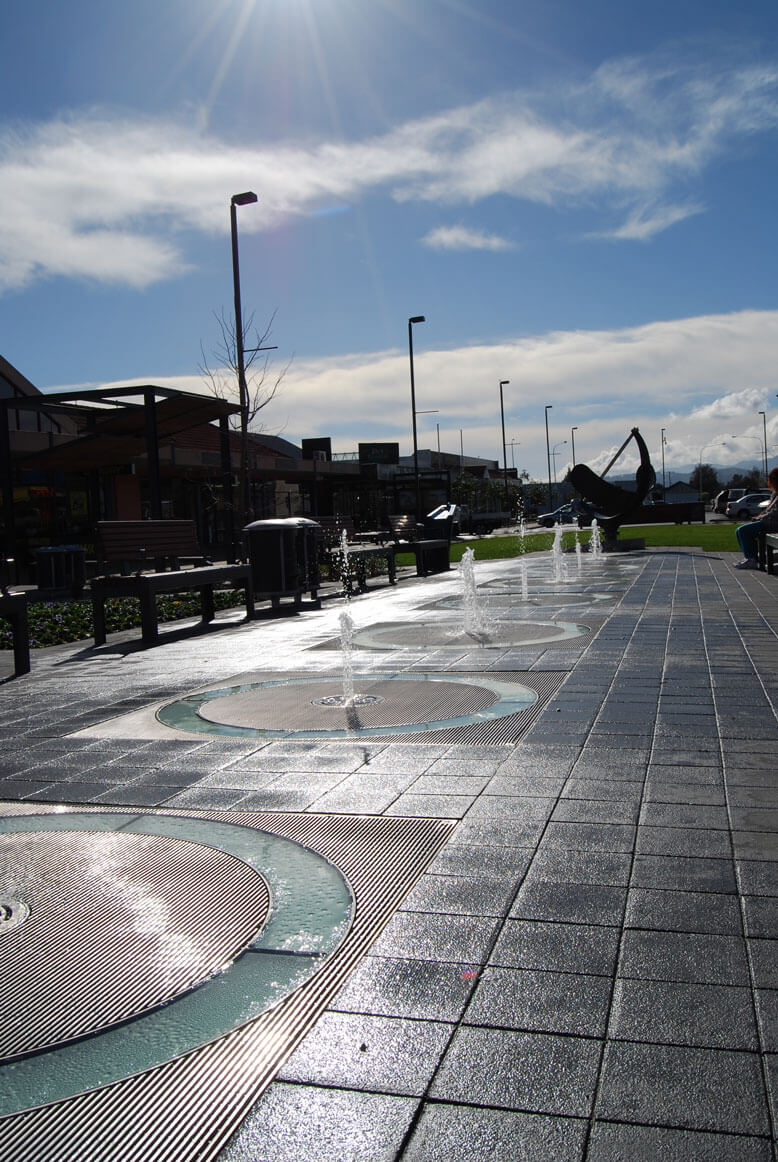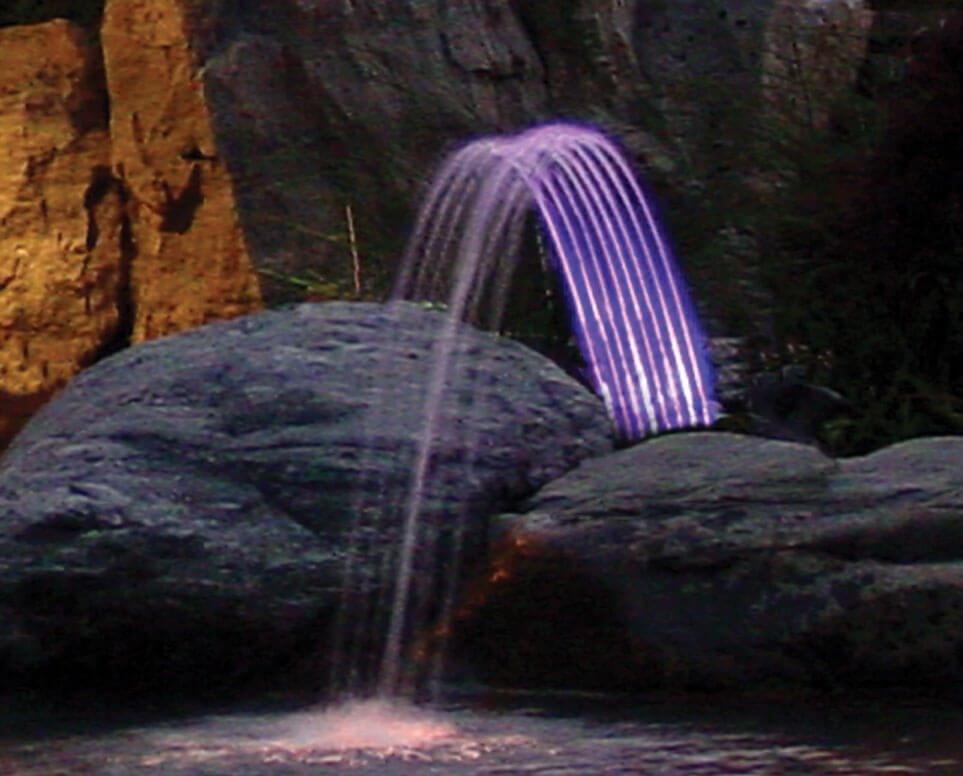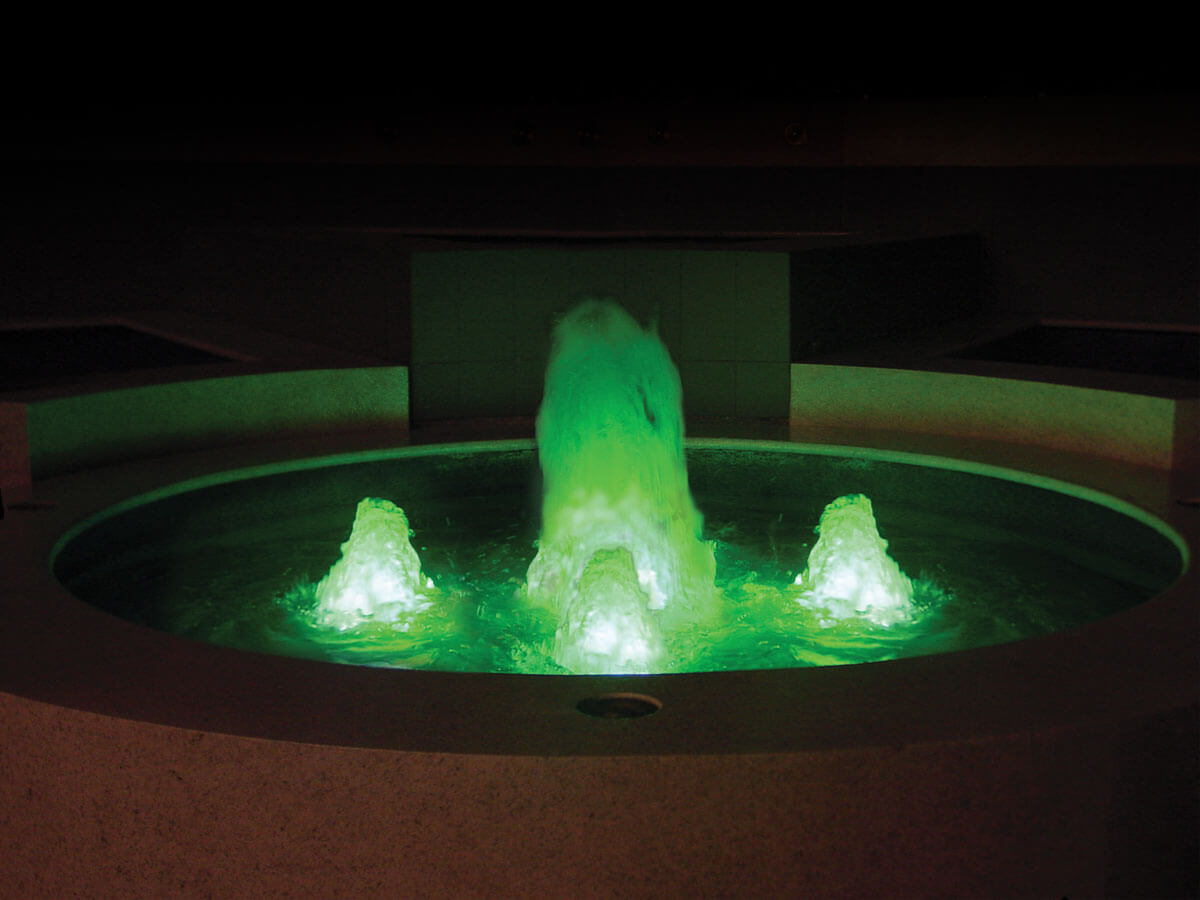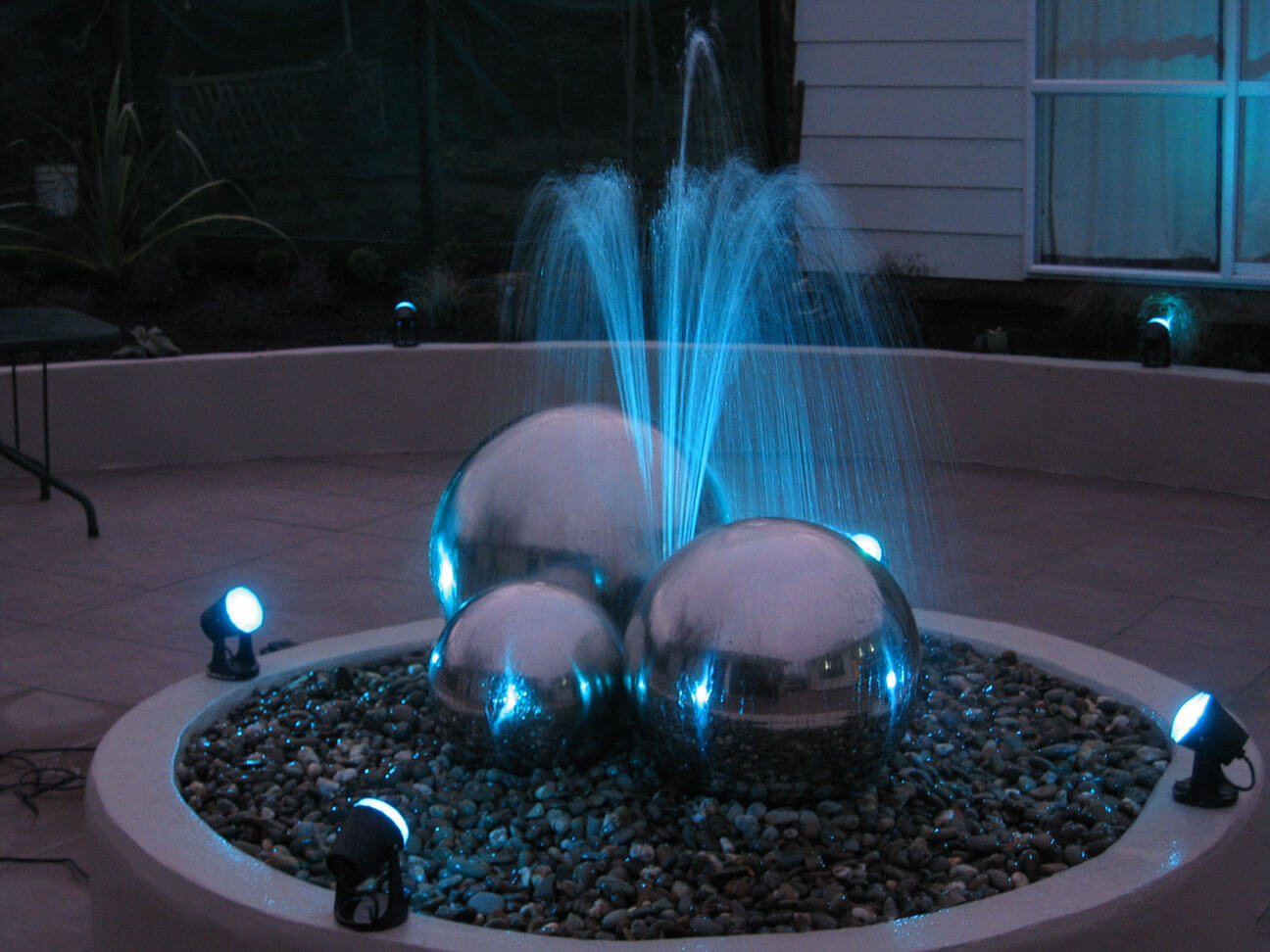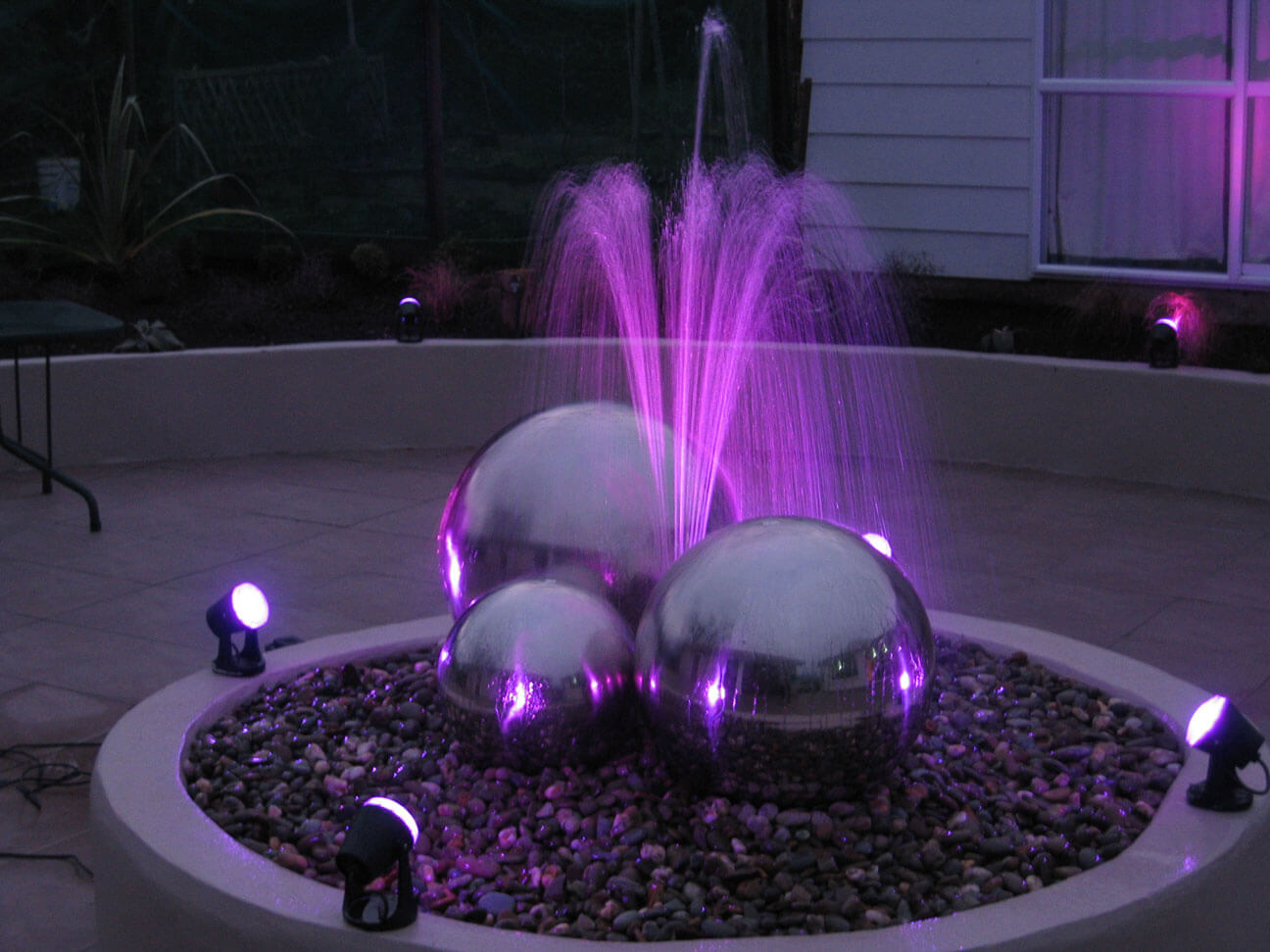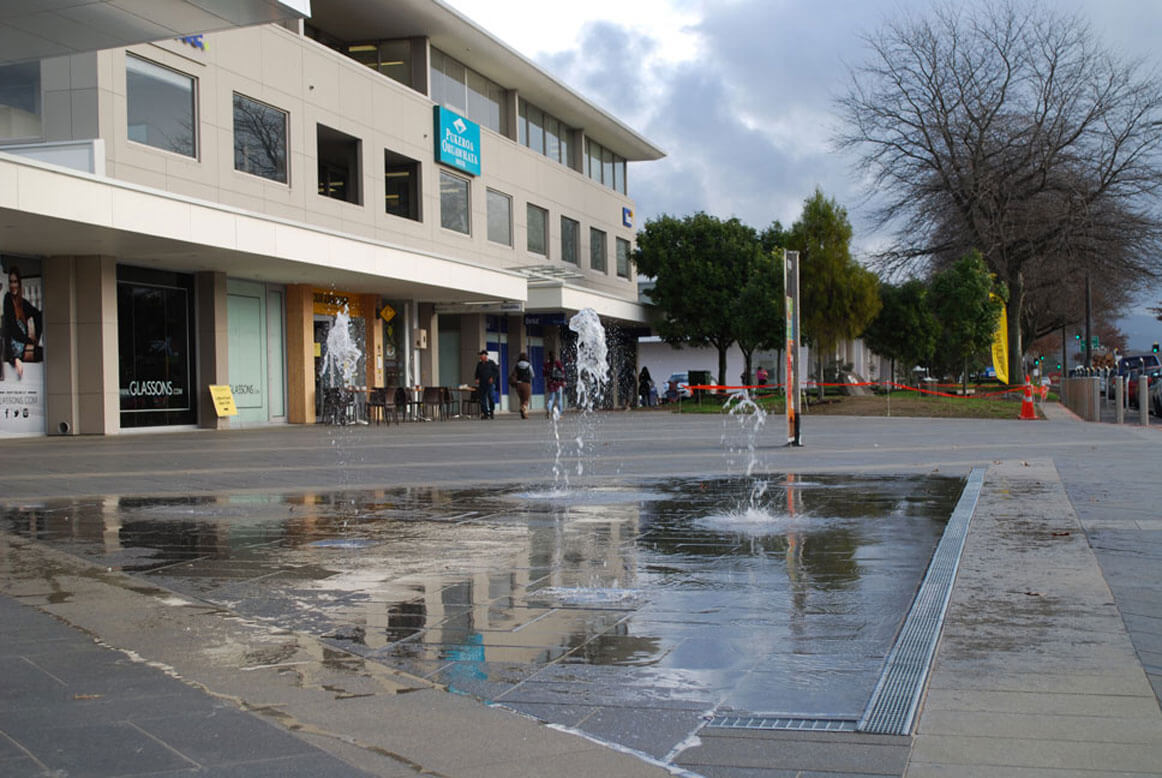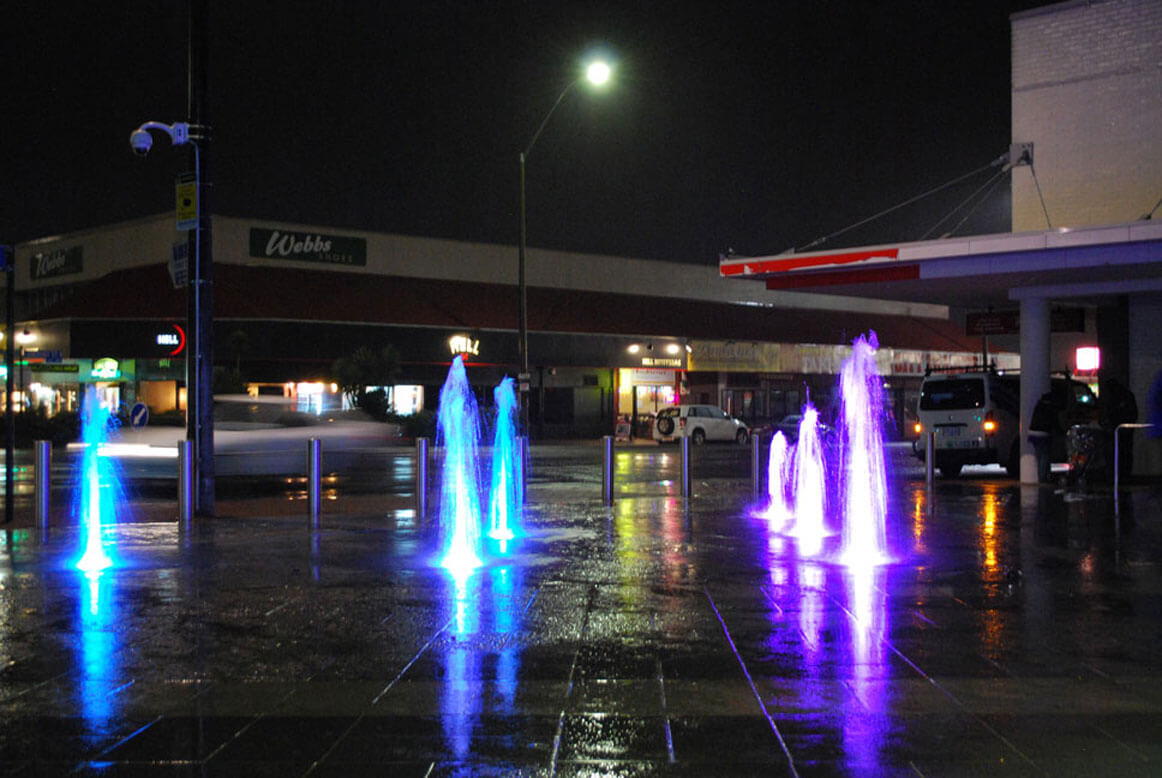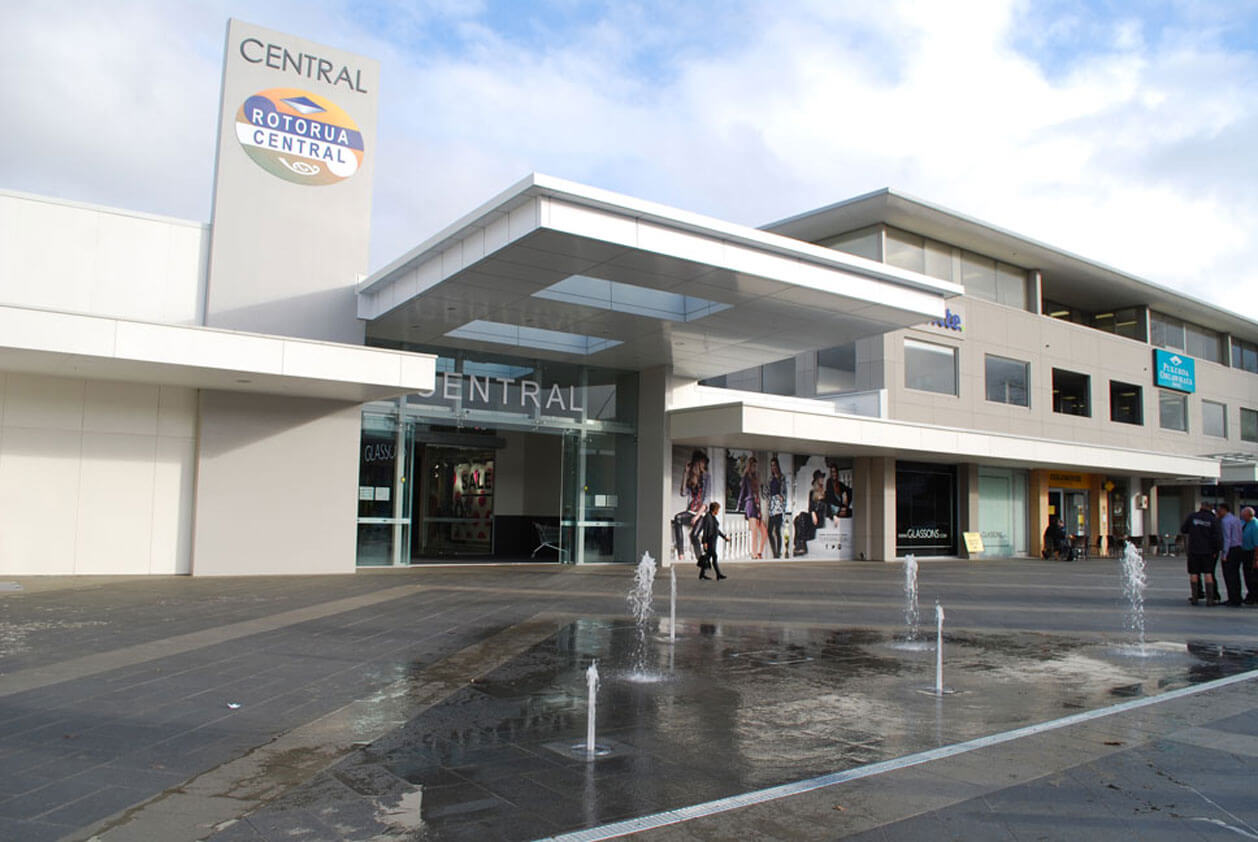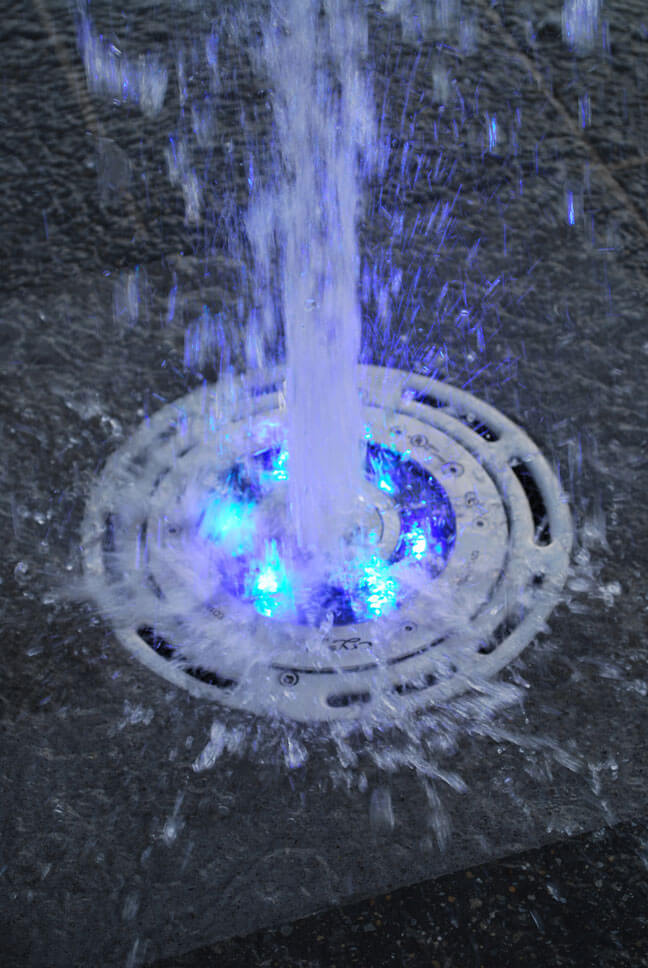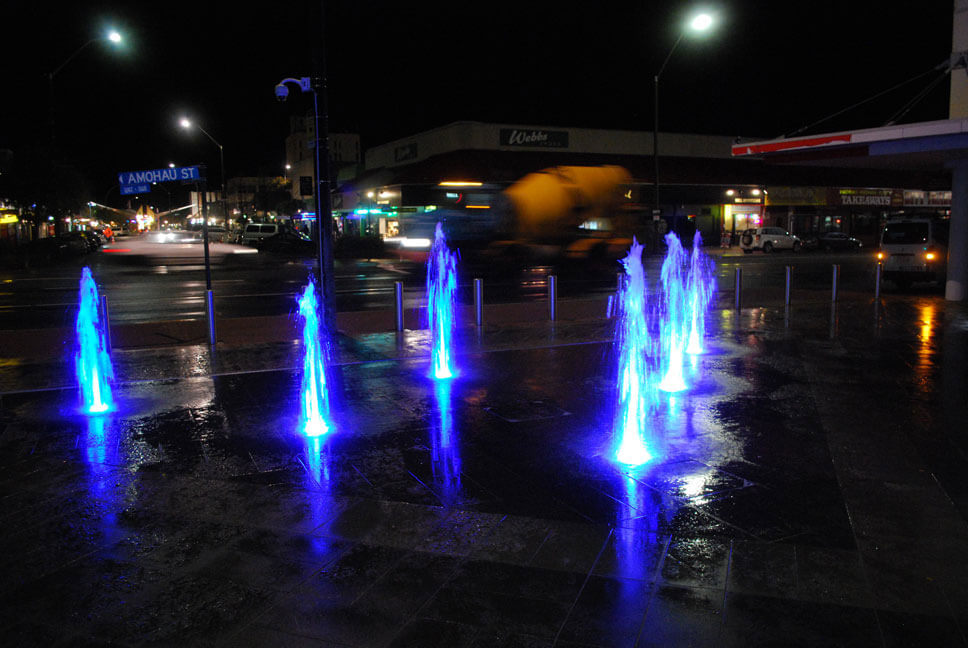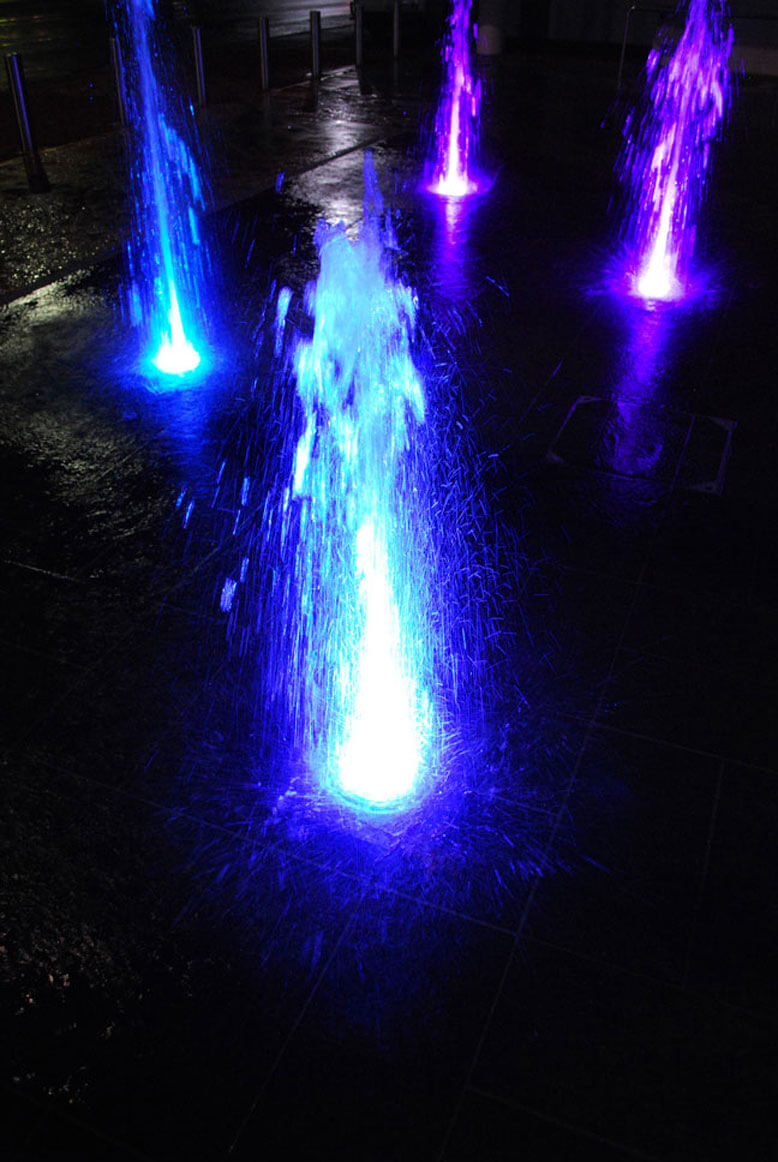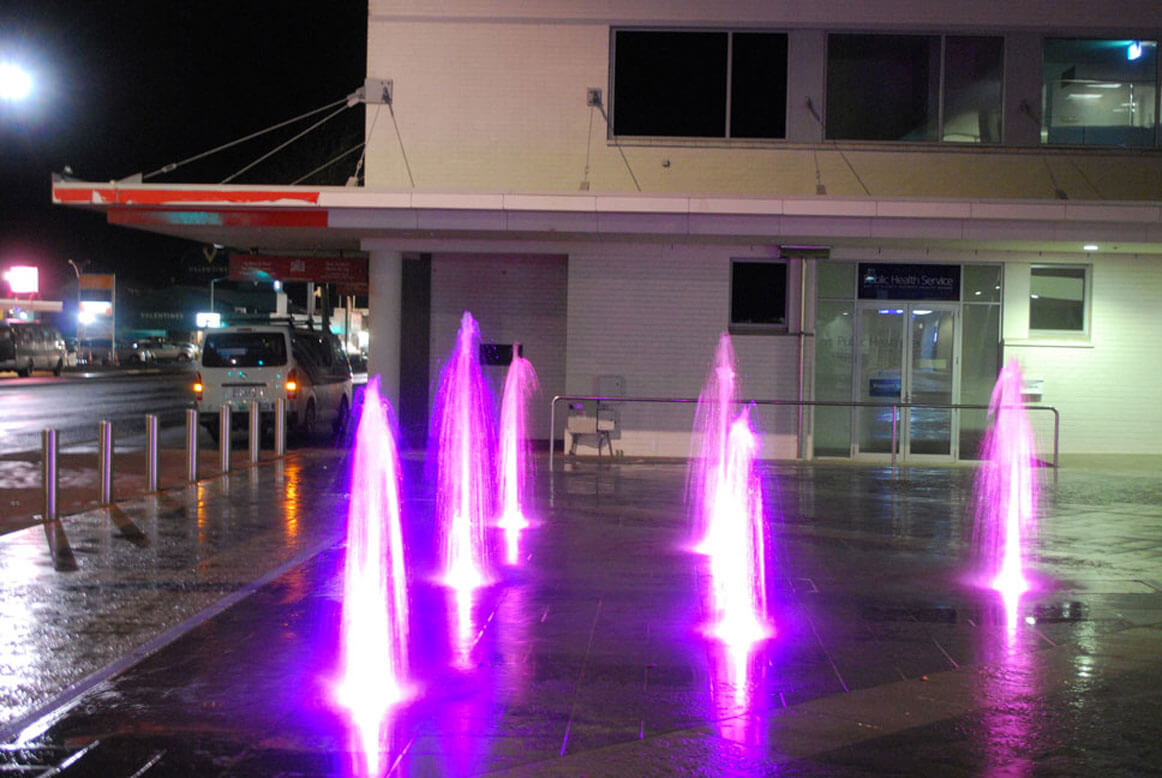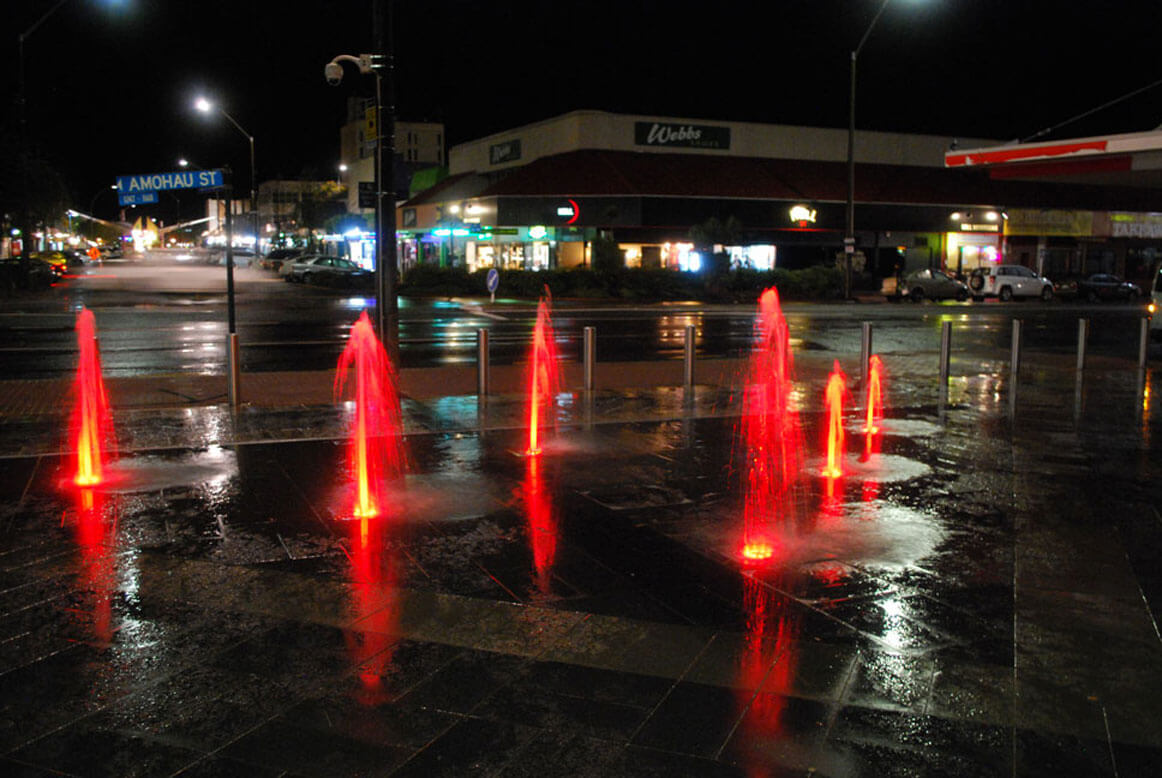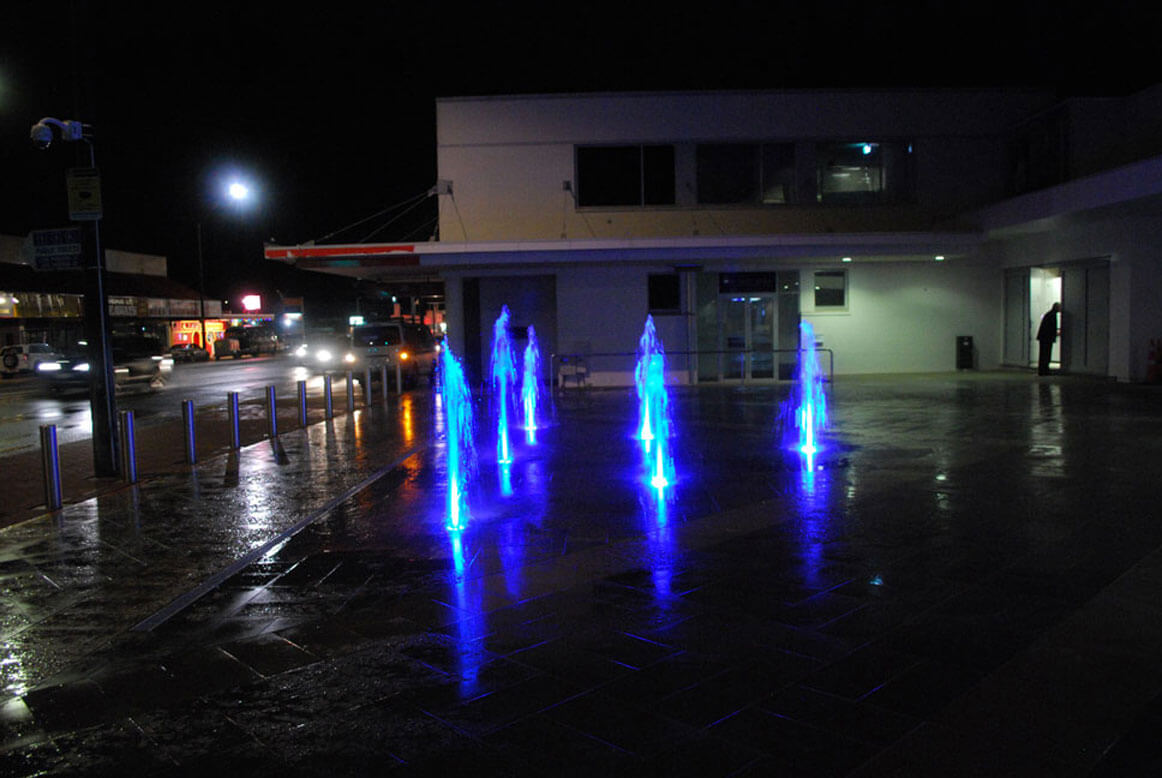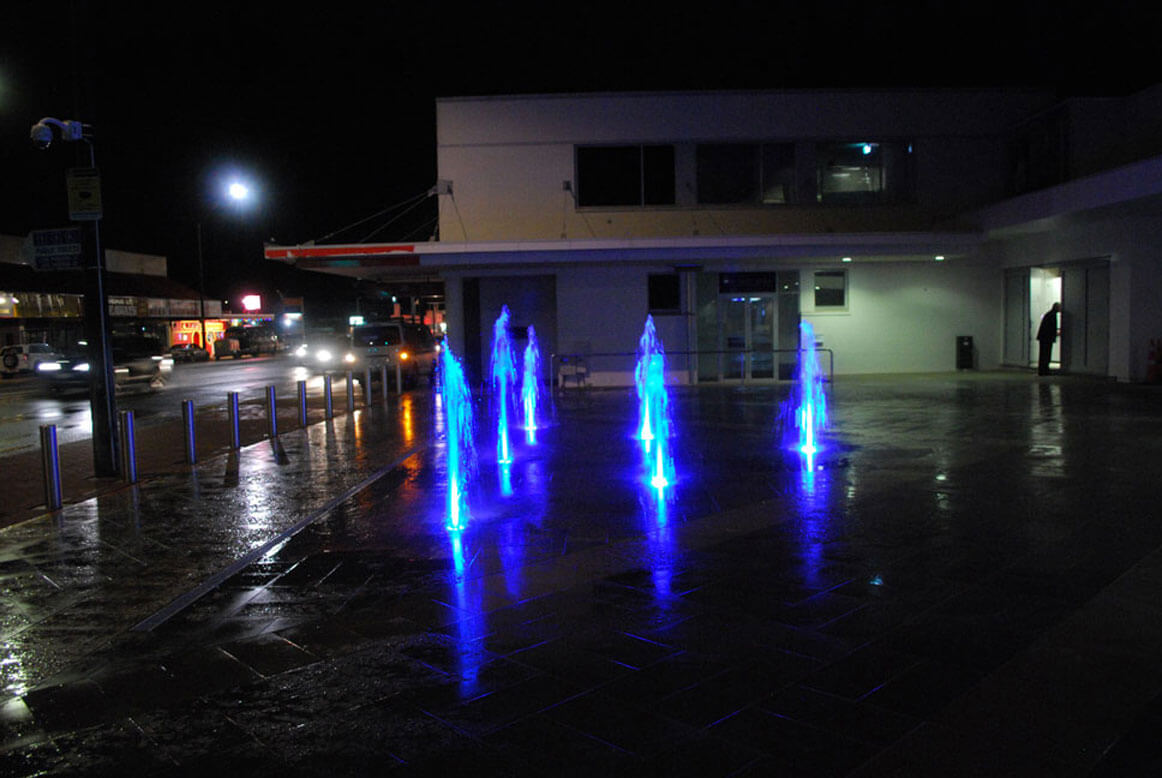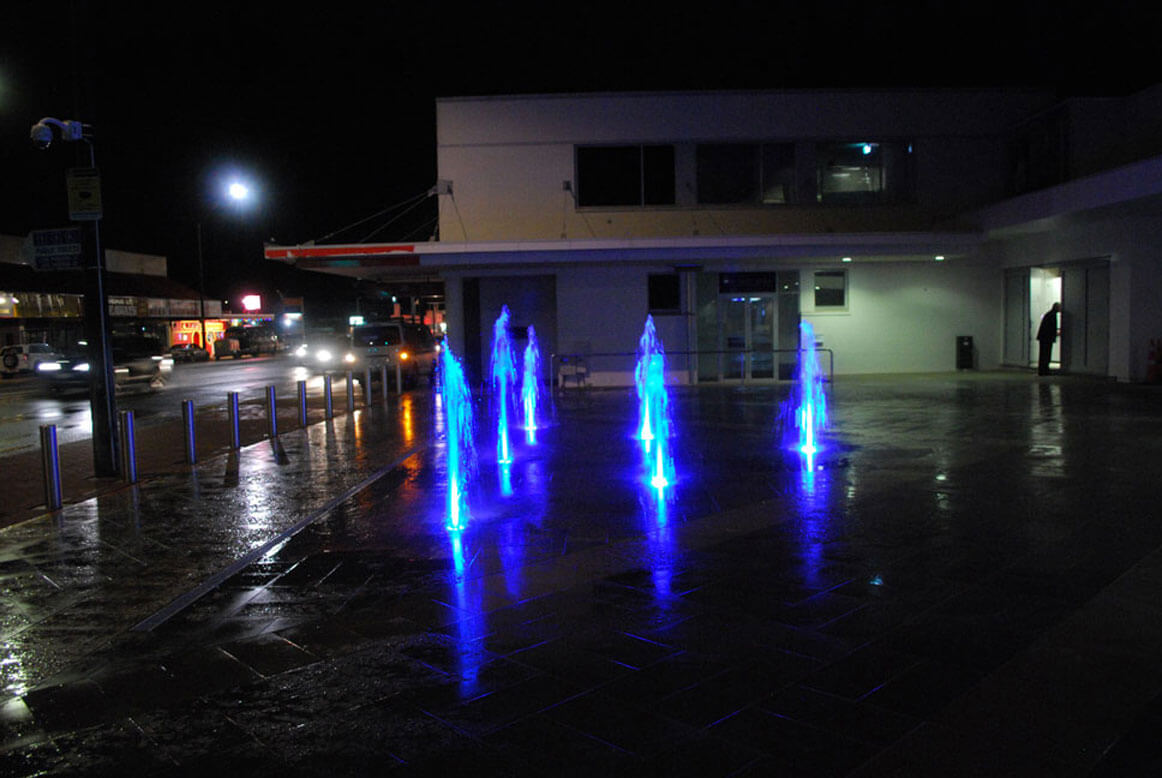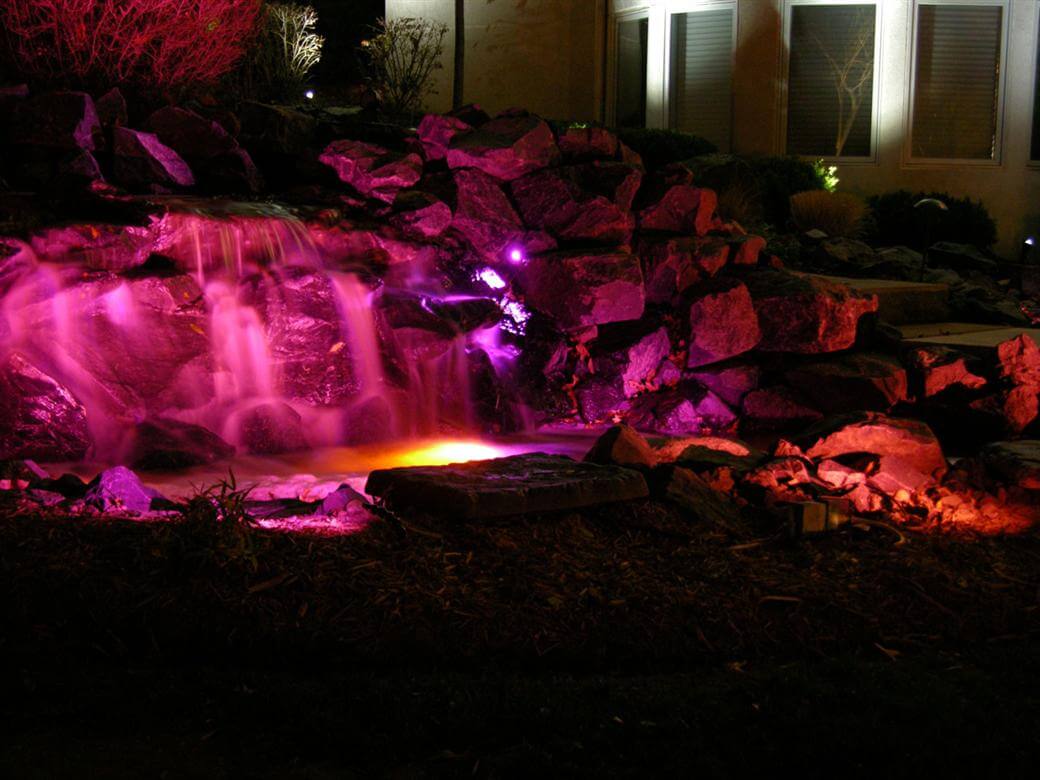 Bar & Nightclub Lighting
LED lighting can create stunning effects in bars and night clubs. Colour changing LED strips can illuminate spirit and bottle racks, or under counters and bar tops, while larger fixtures can be used for feature lighting.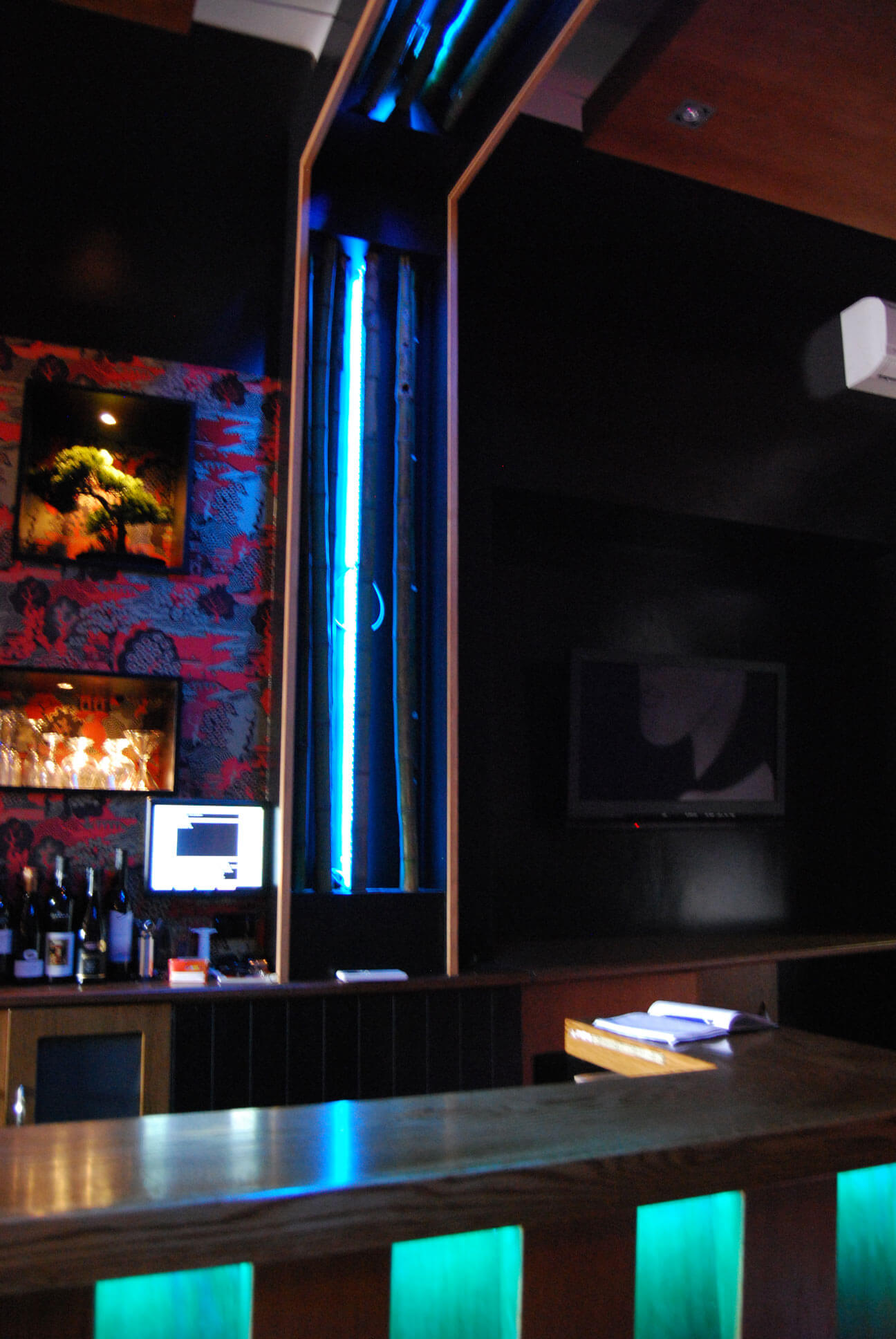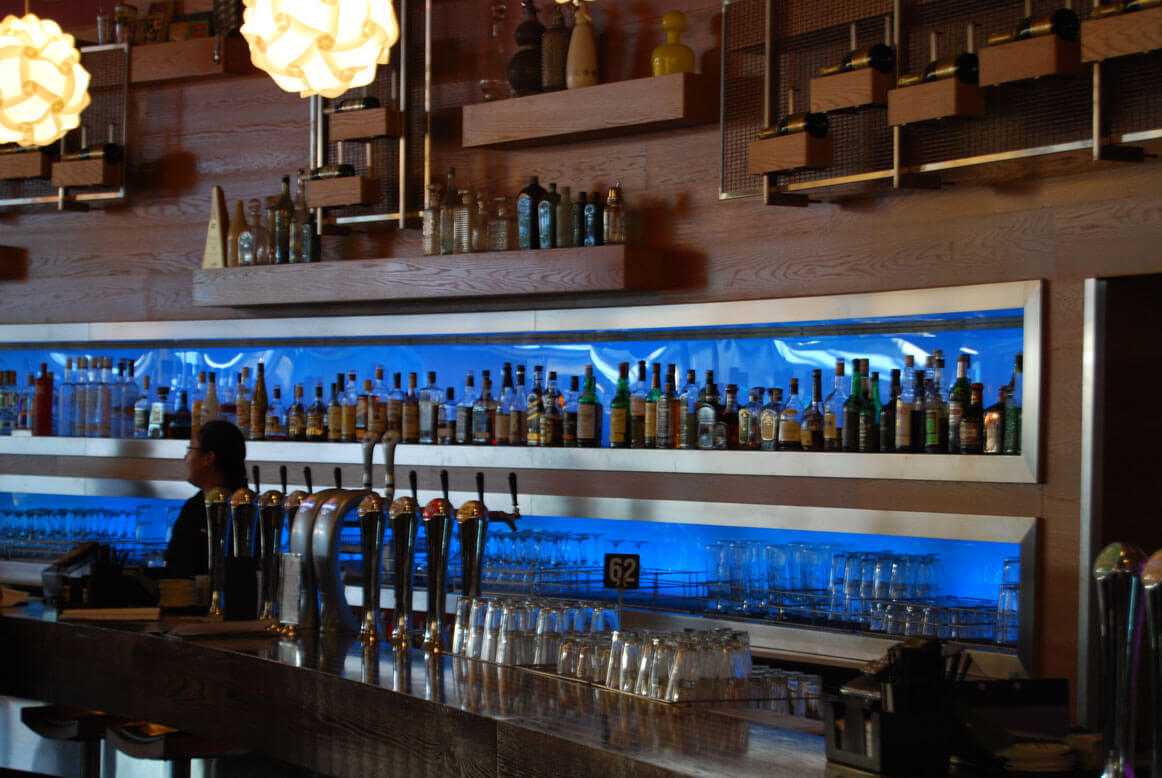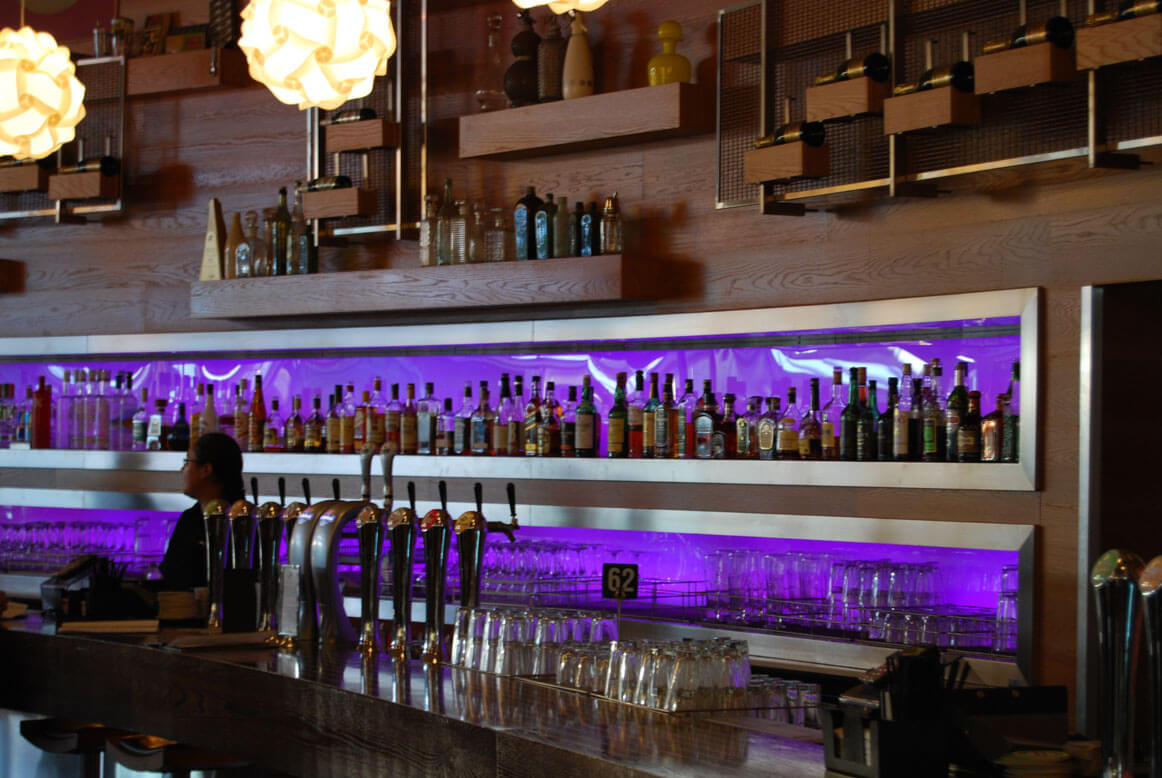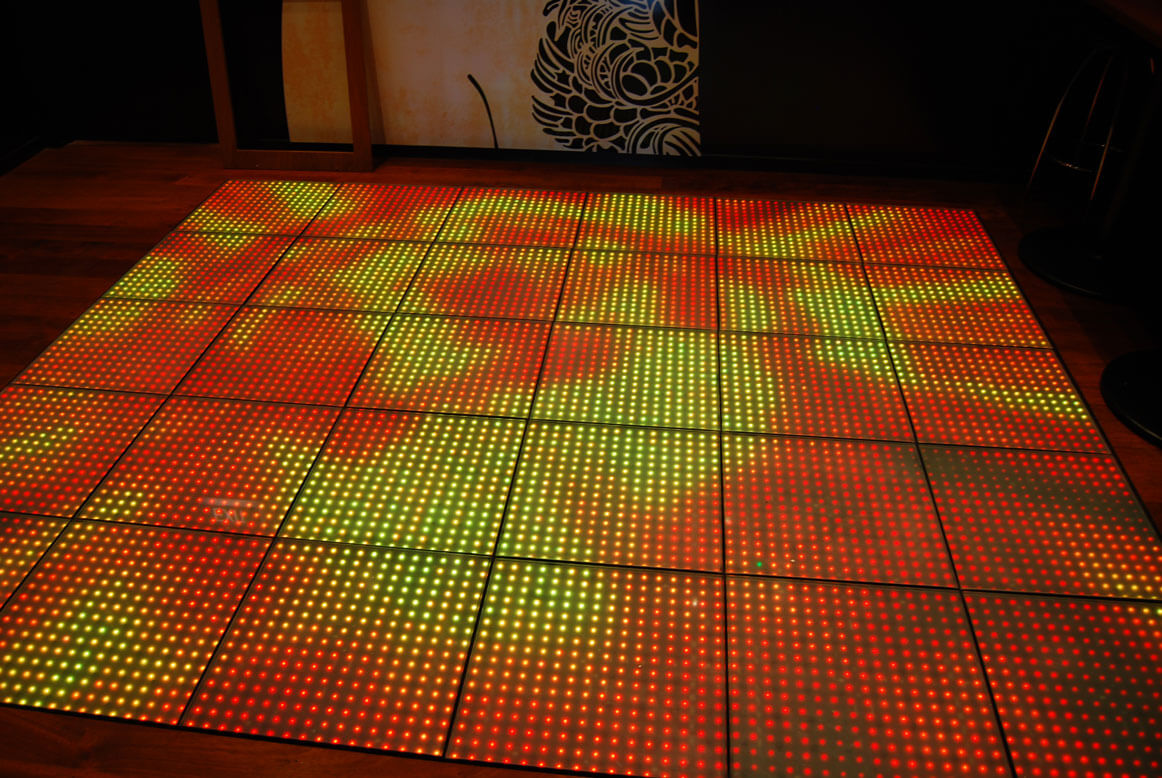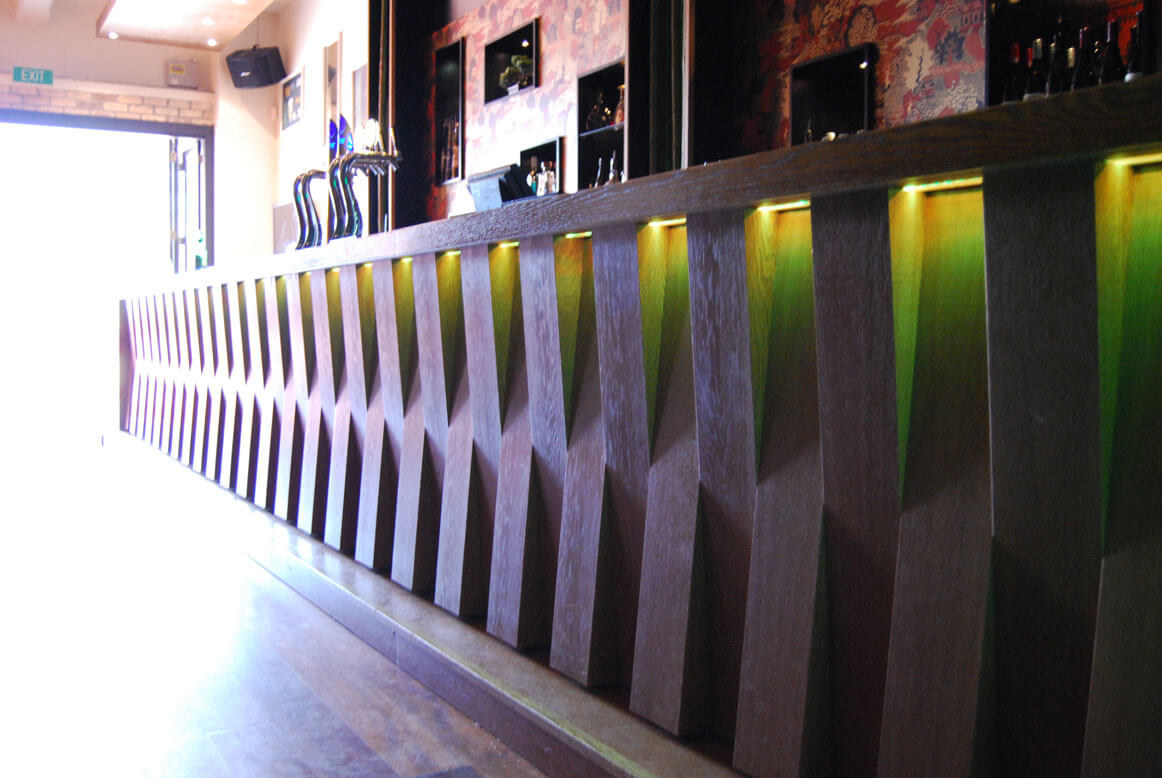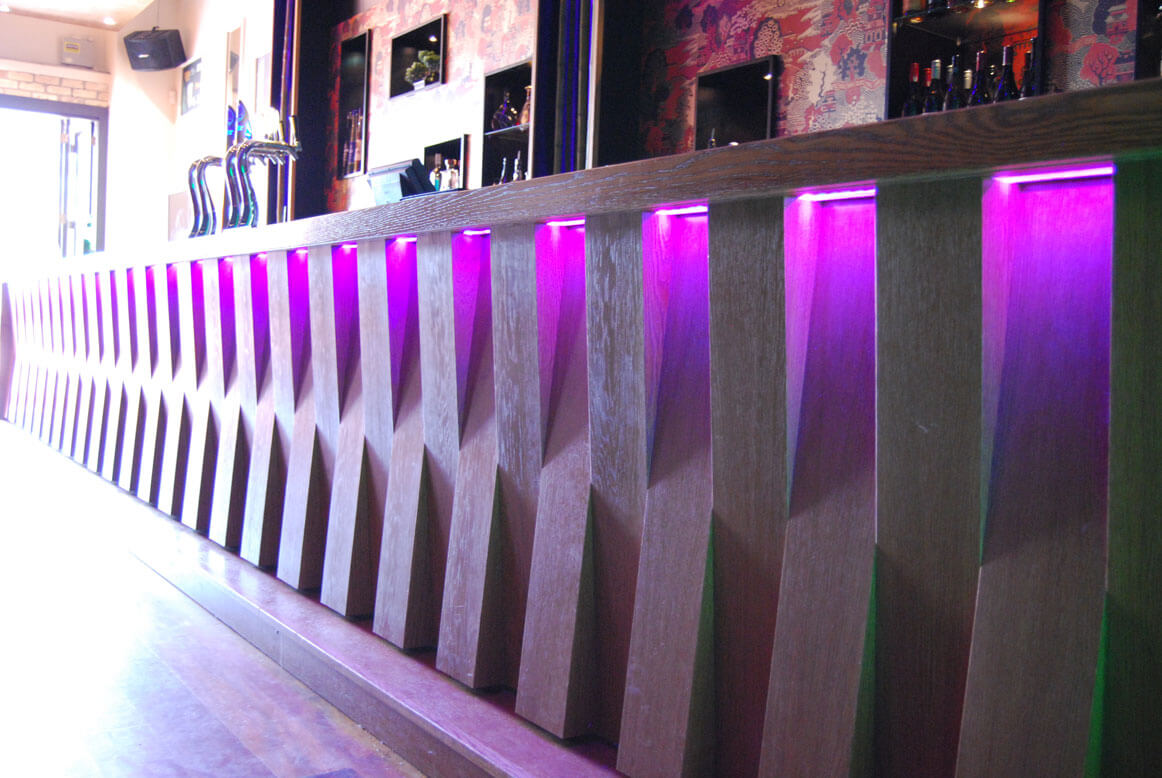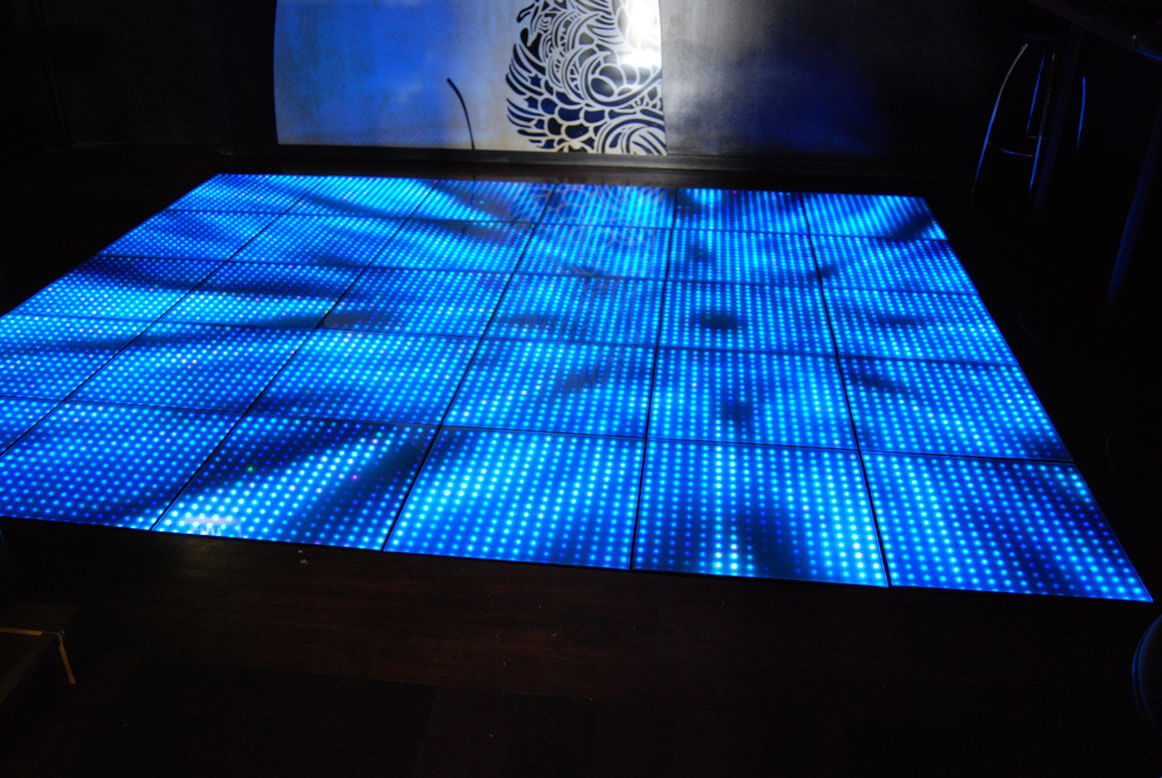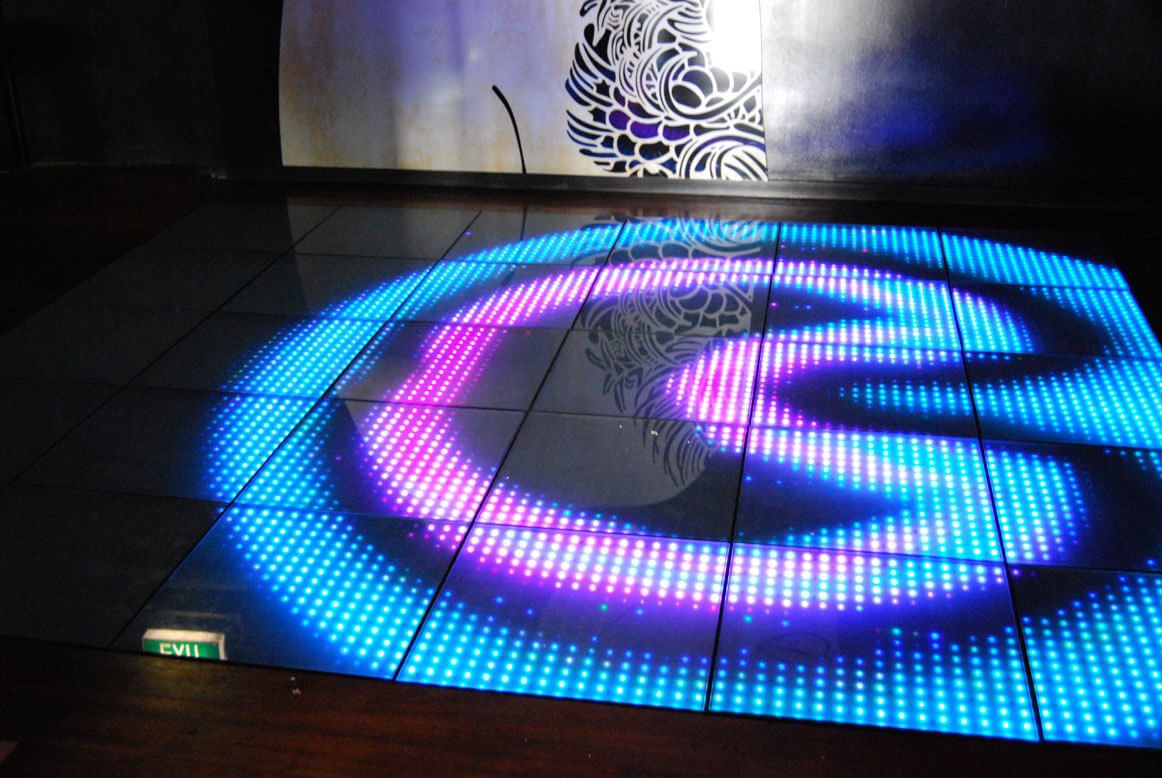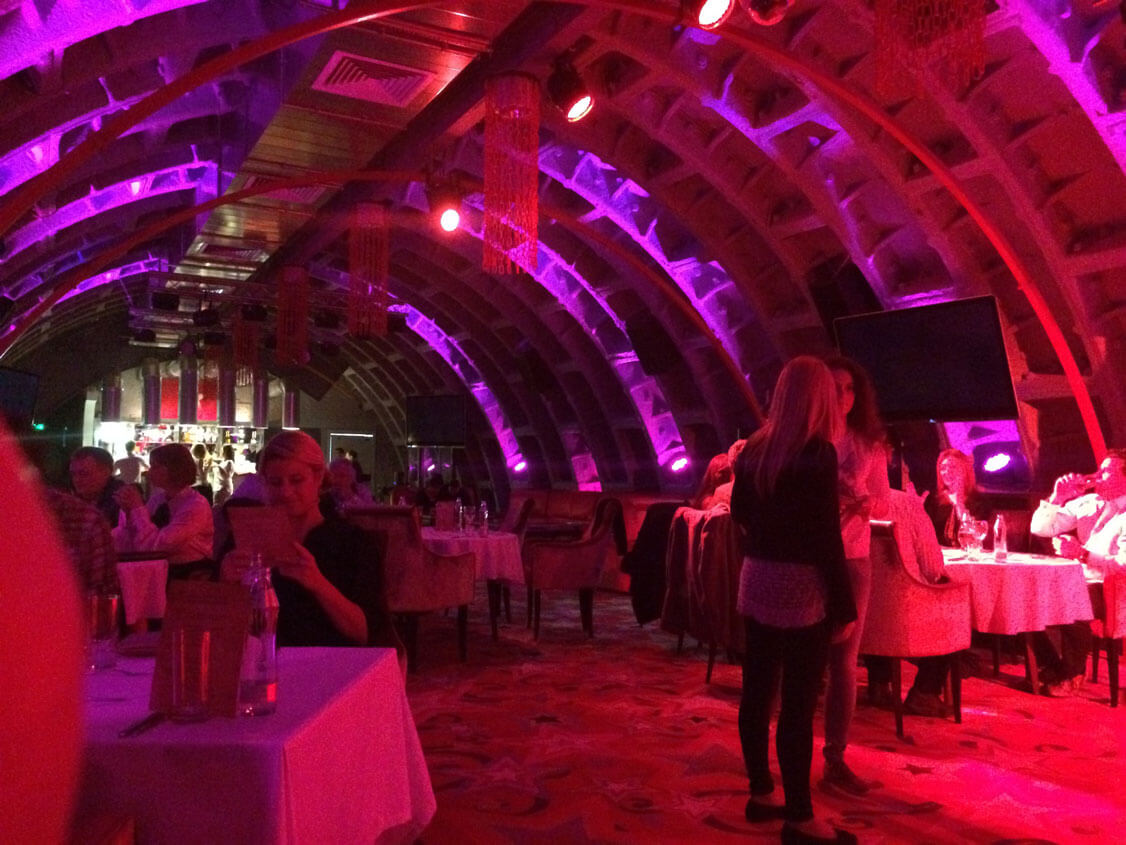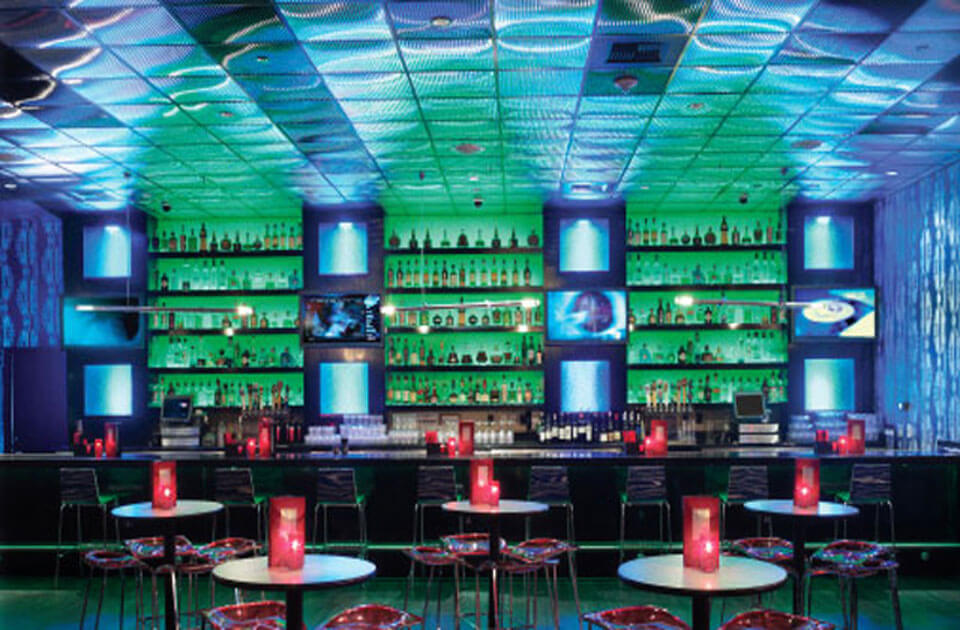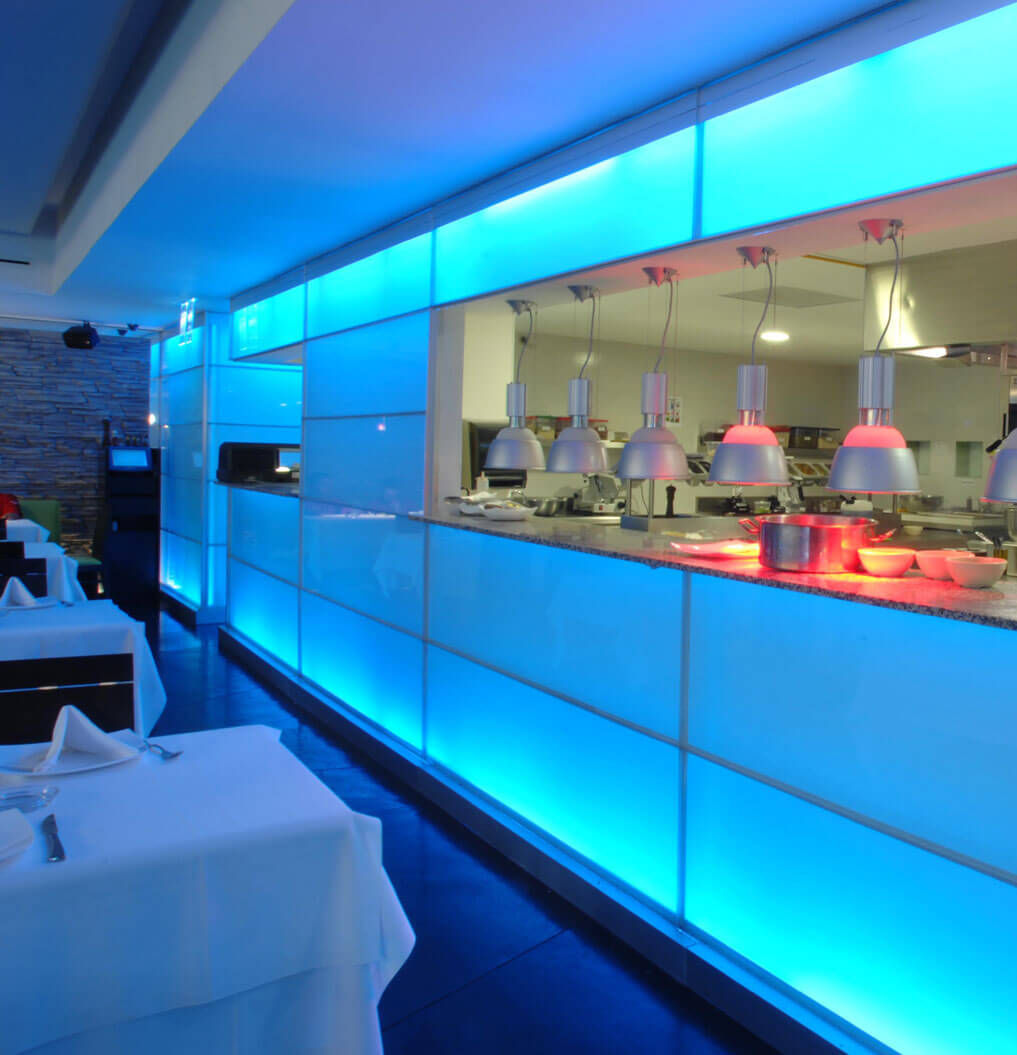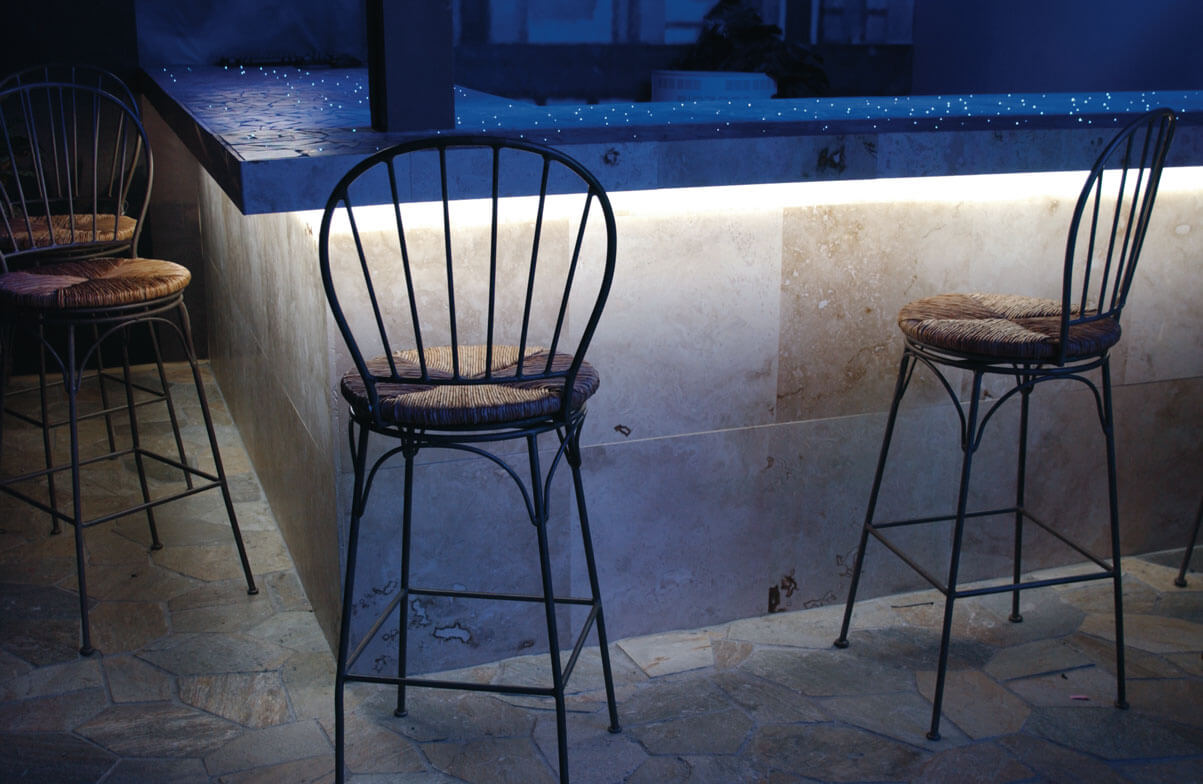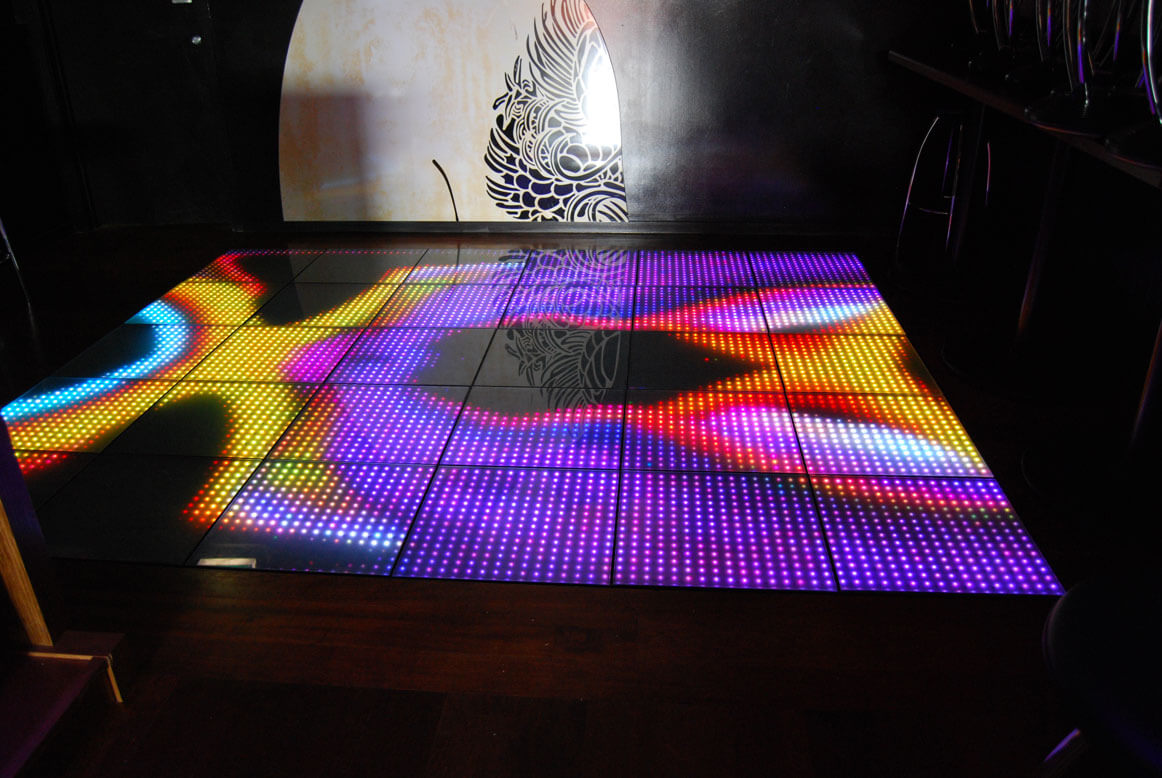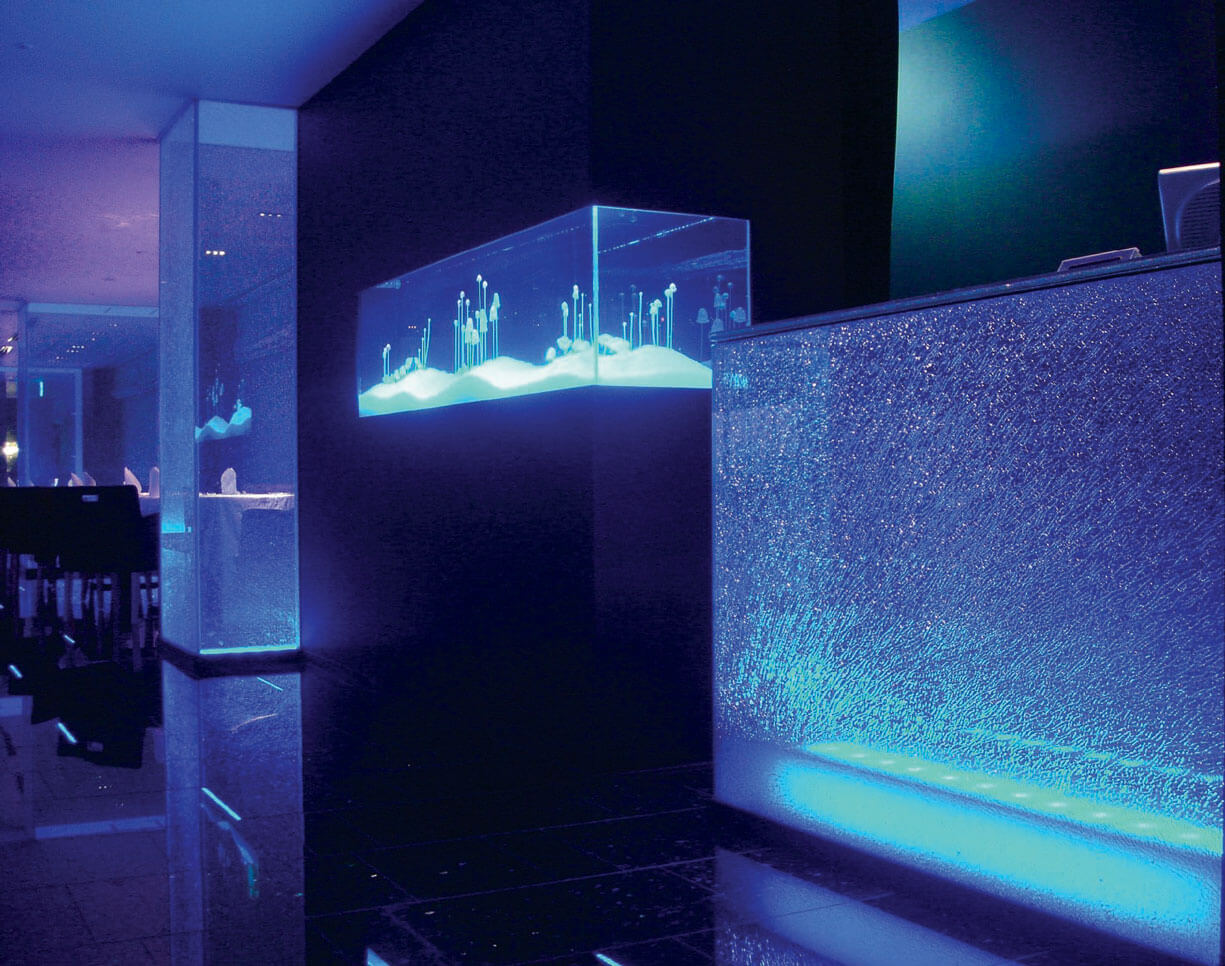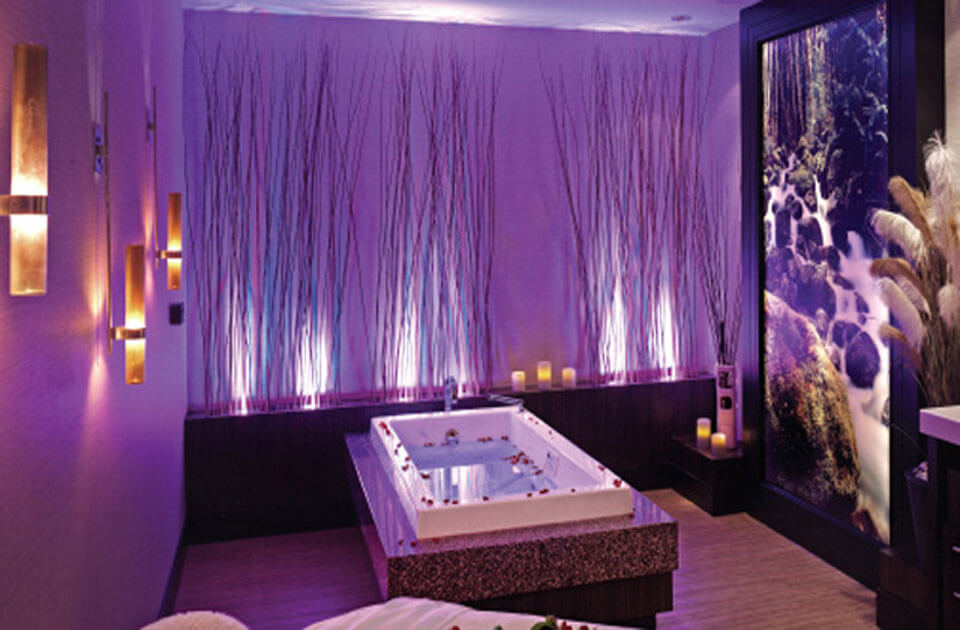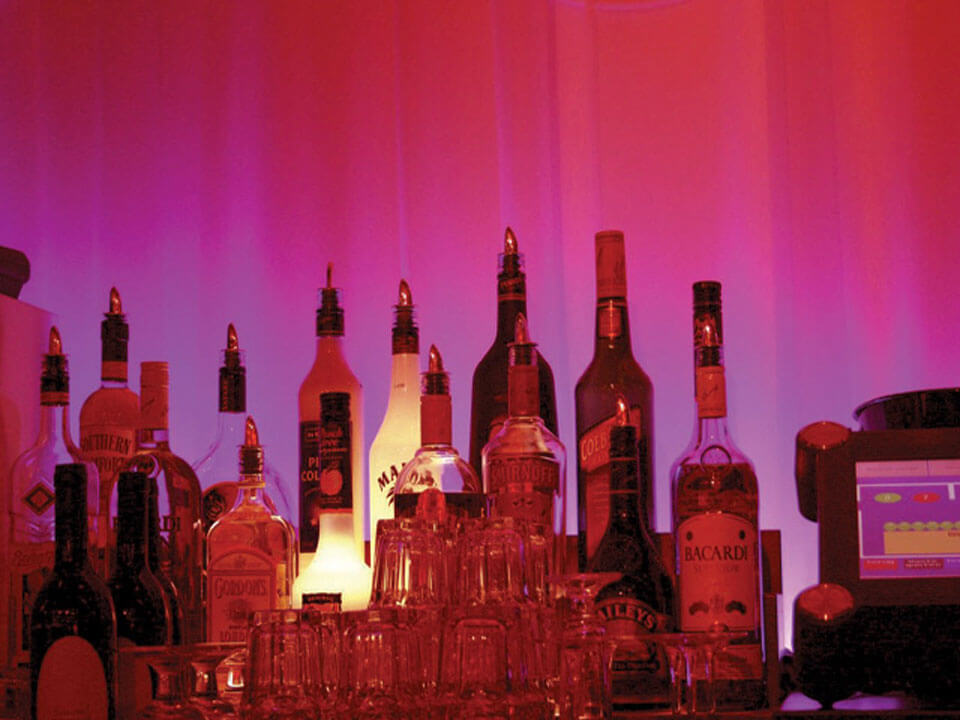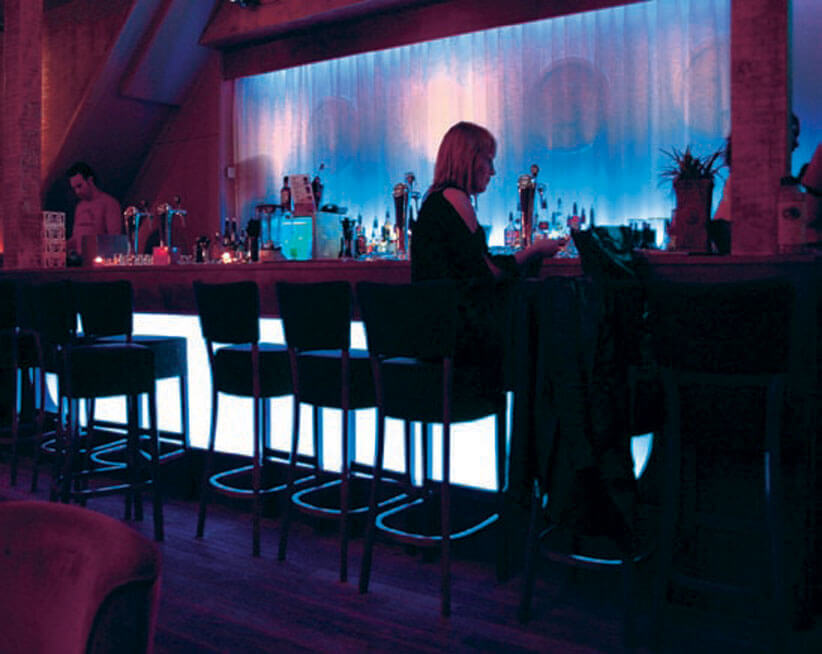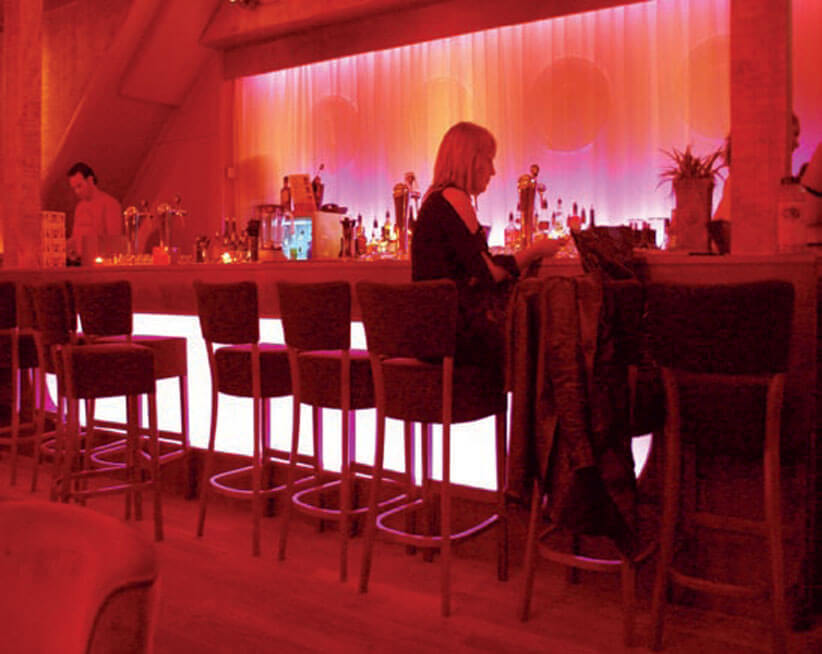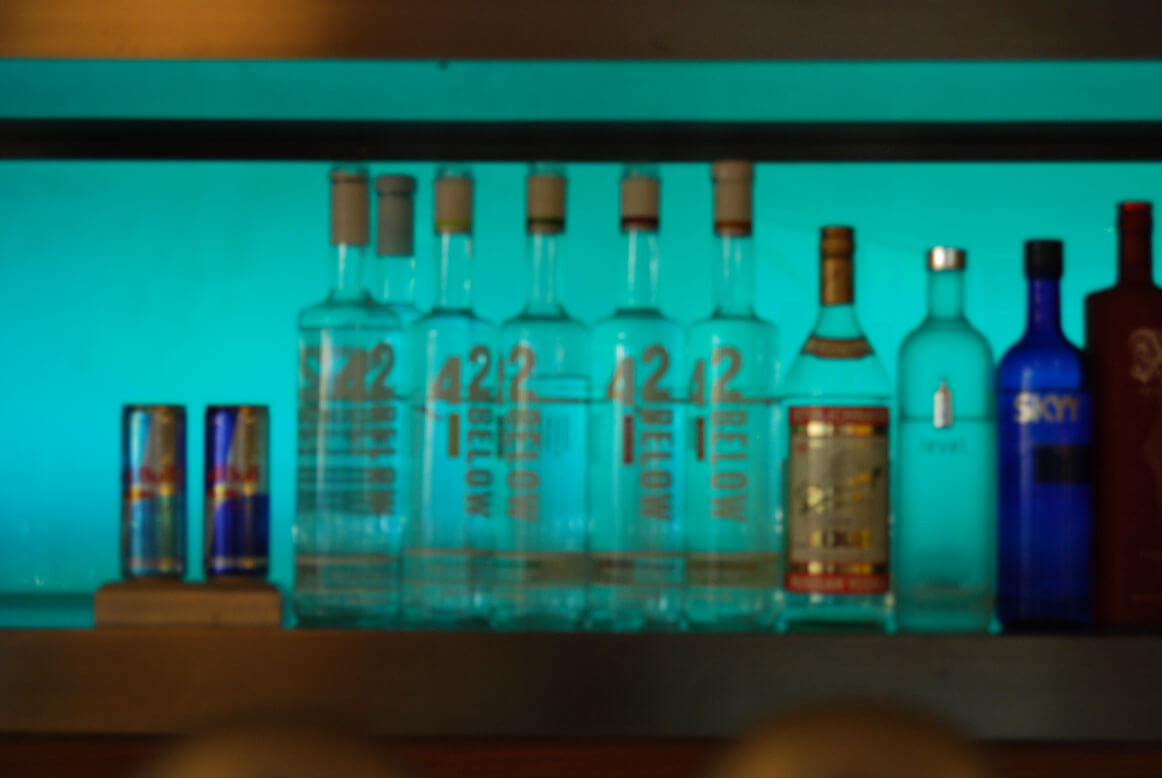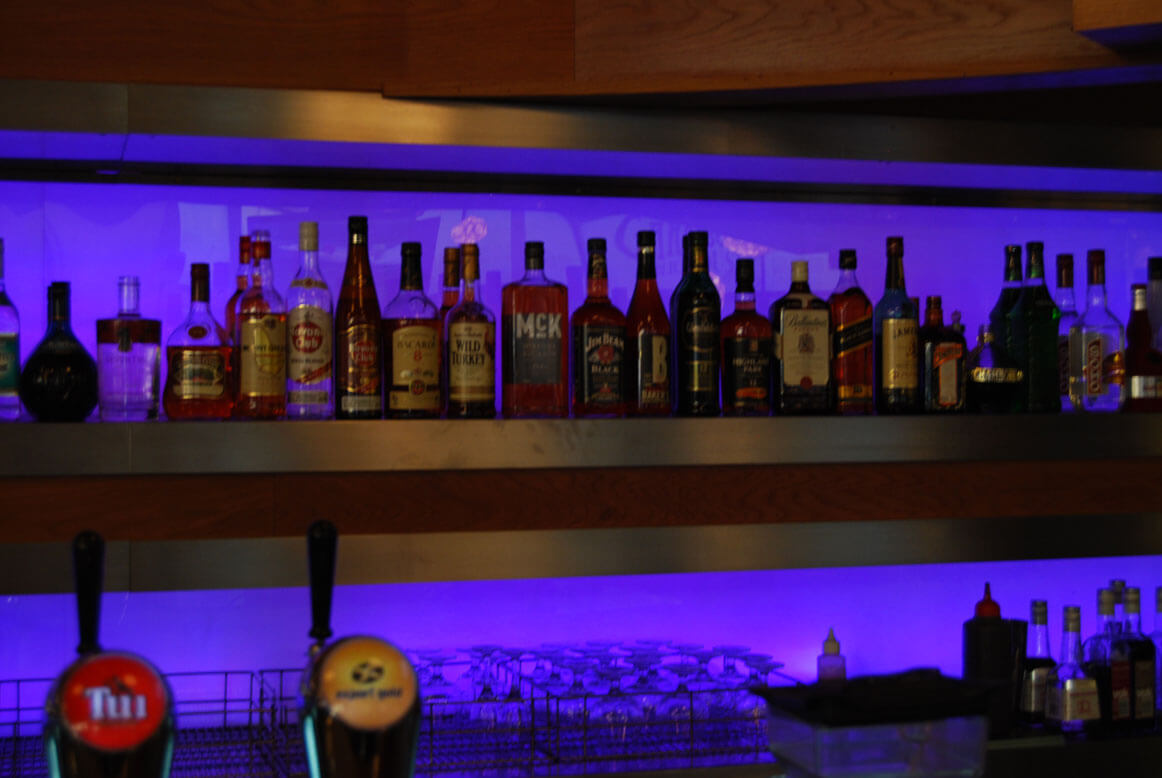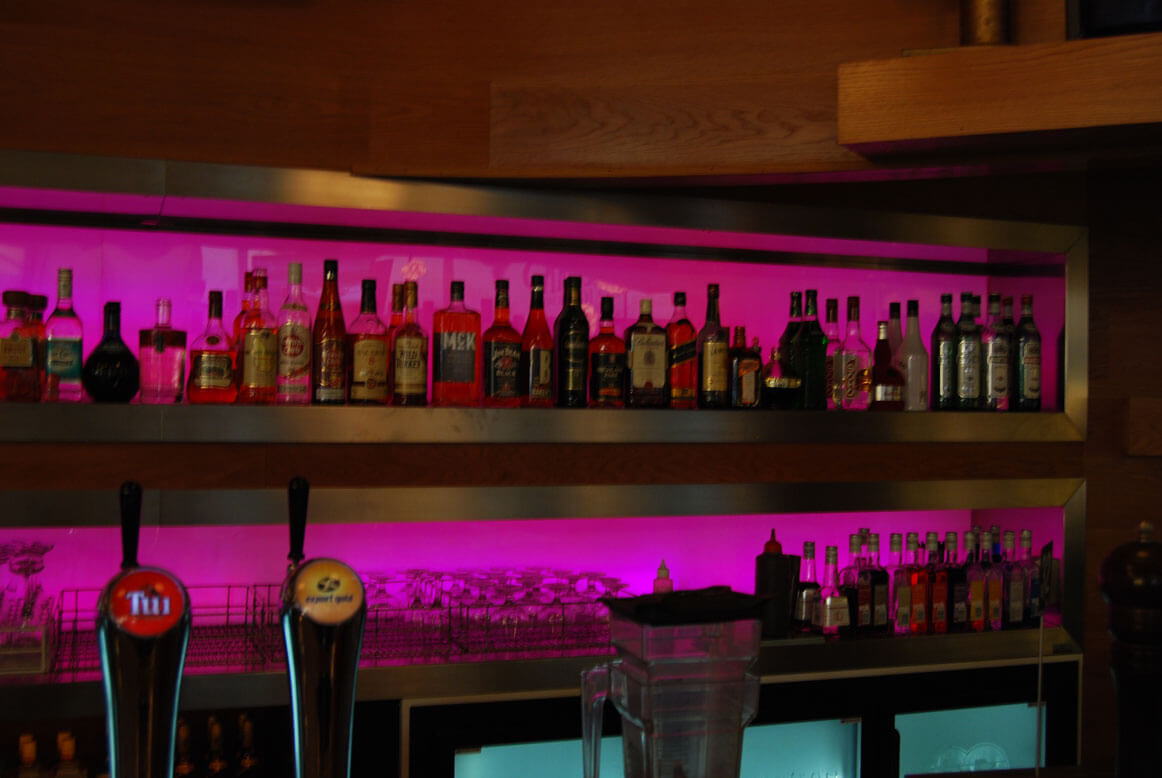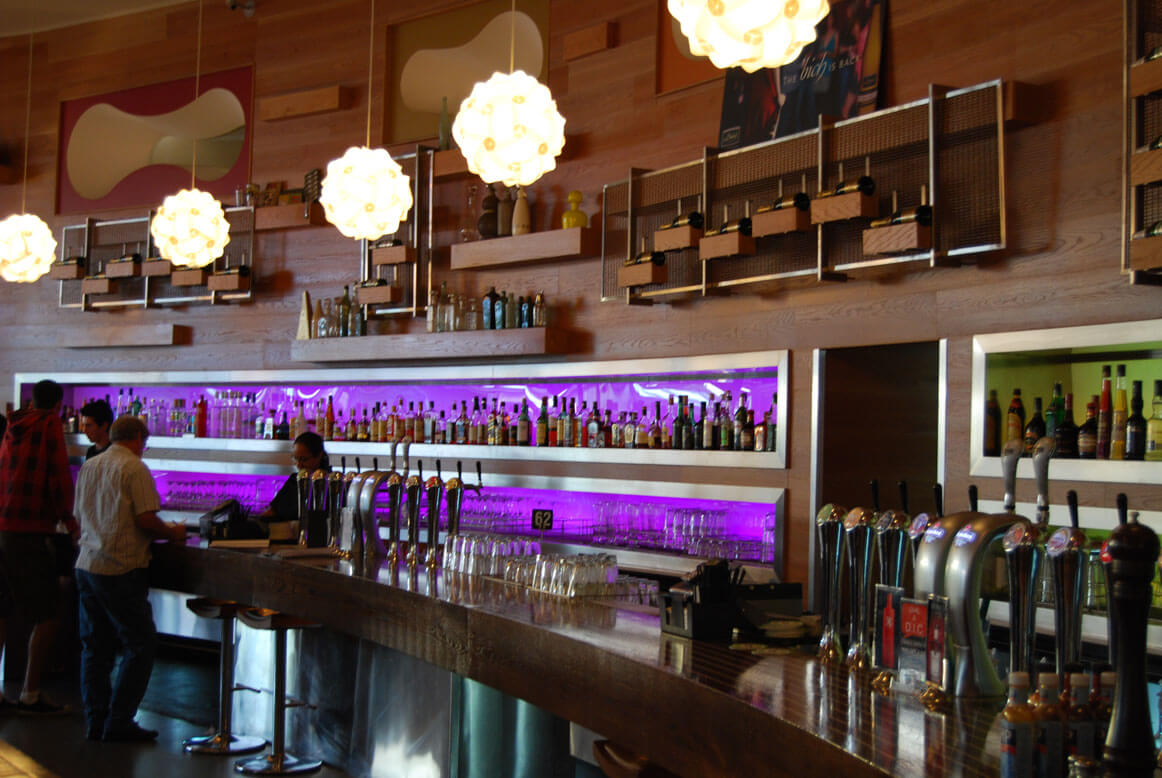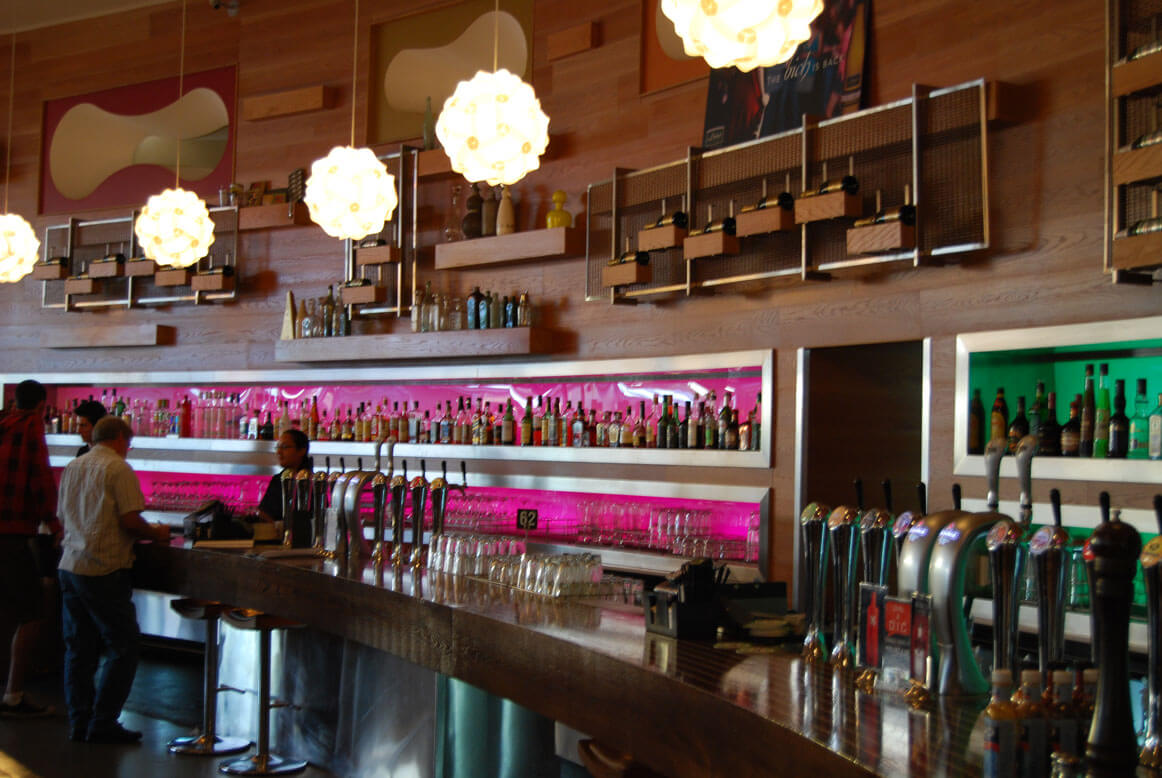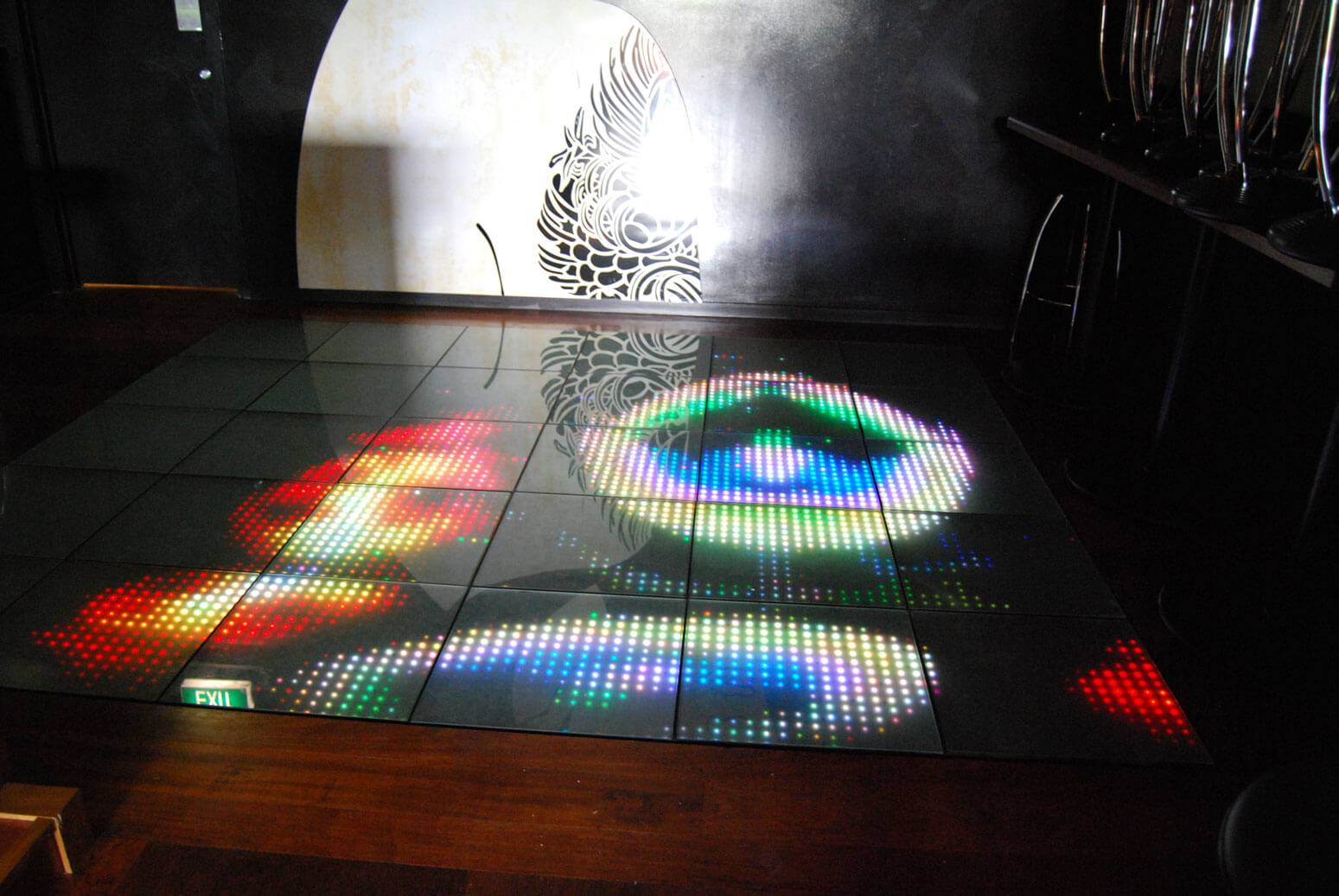 Sign & Display Lighting
LEDs are now the most popular method for illuminating signs. Providing an energy efficient, long life and virtually maintenance free light source. Sign modules are waterproof and suitable for use outdoors, and available in a range of colours or colour changing models.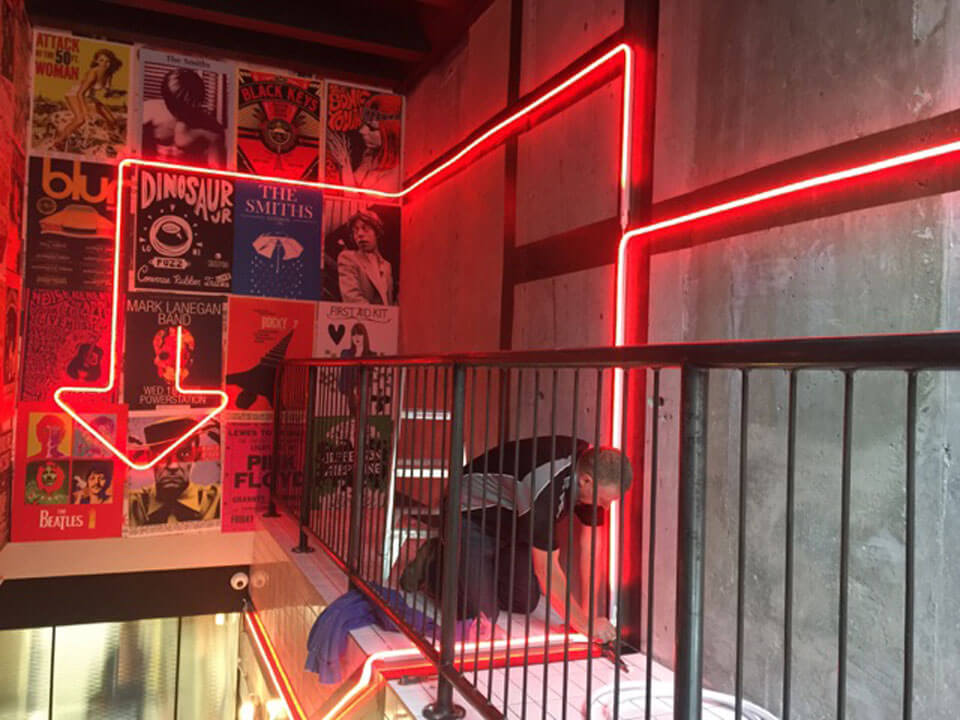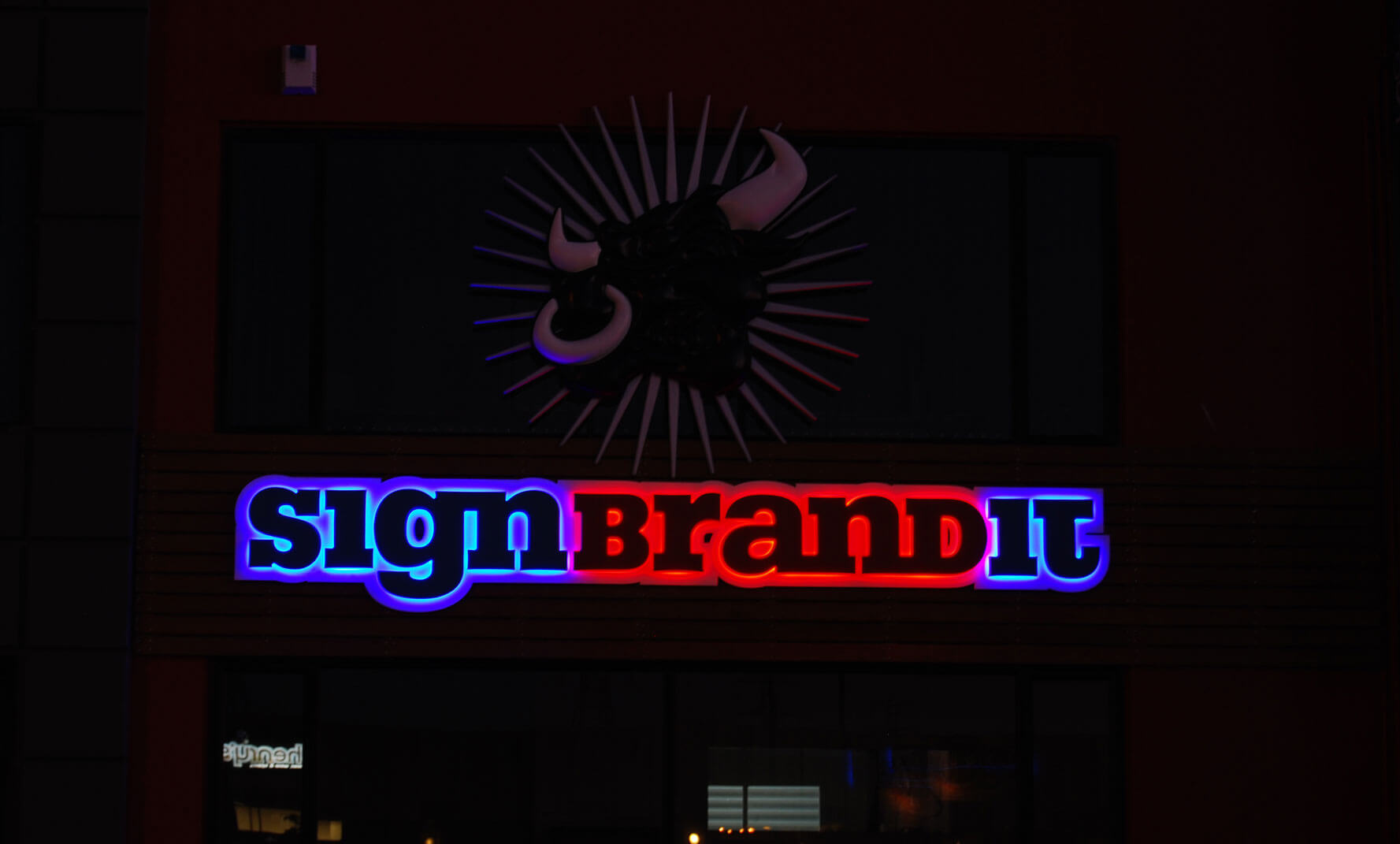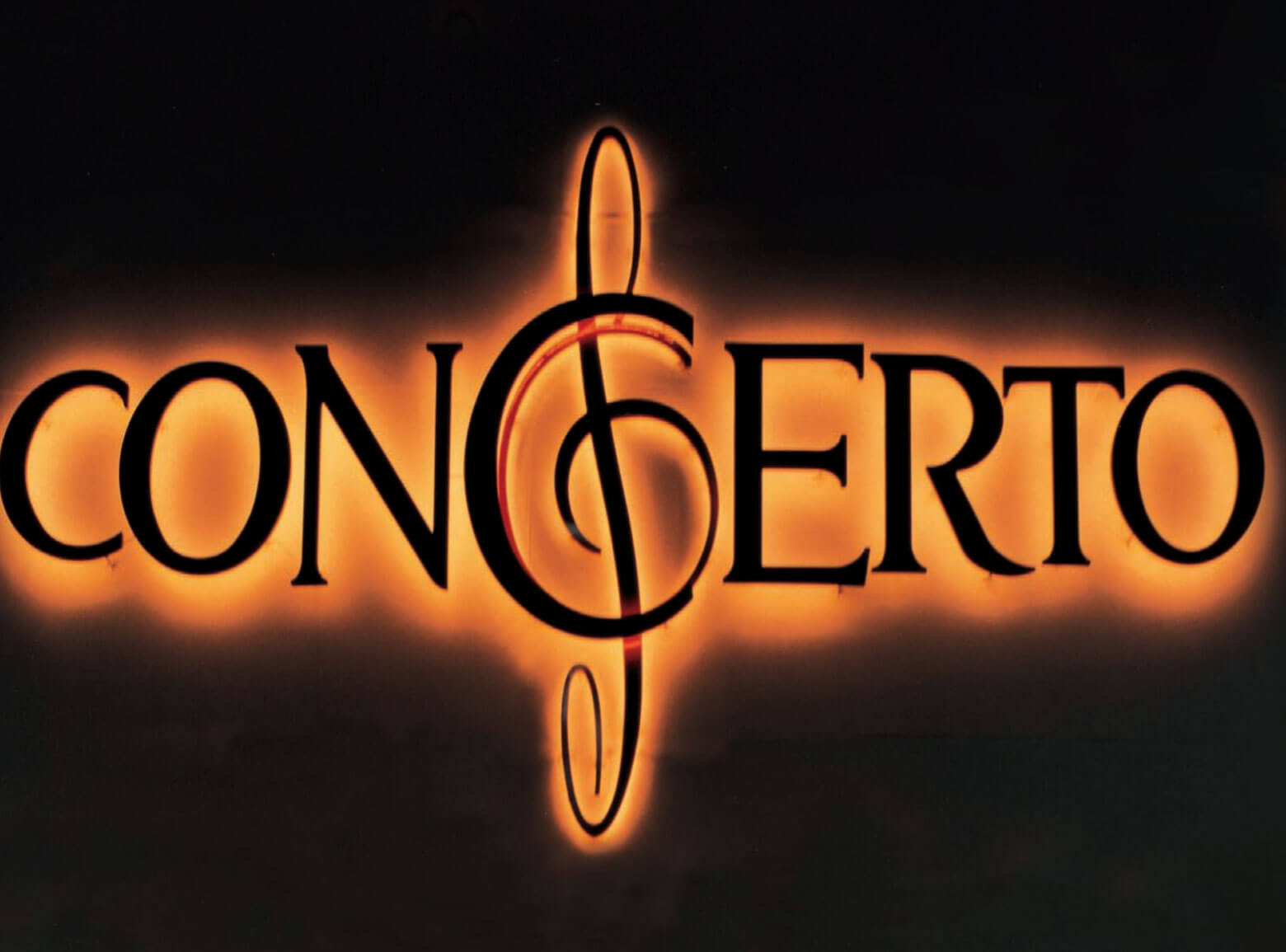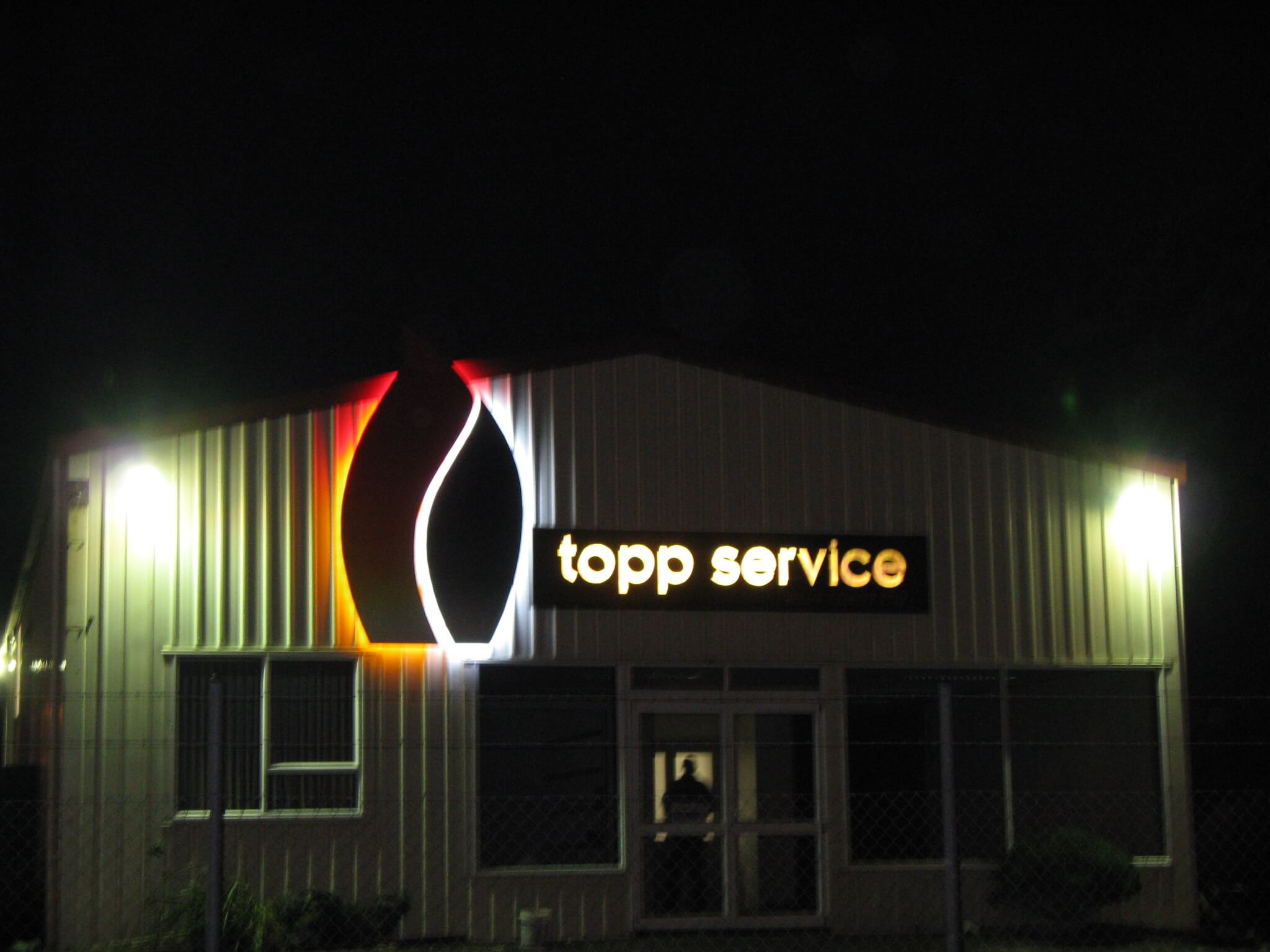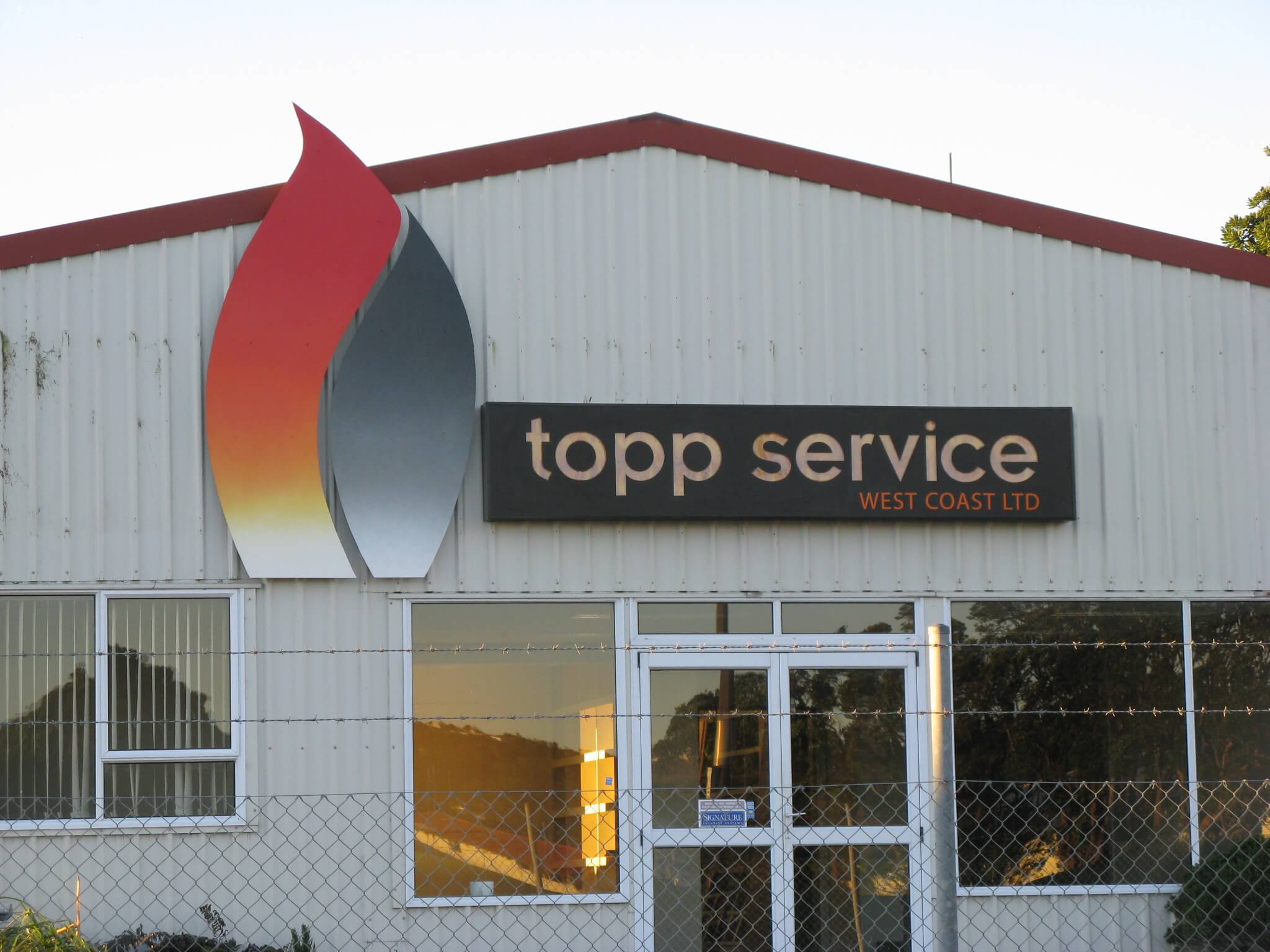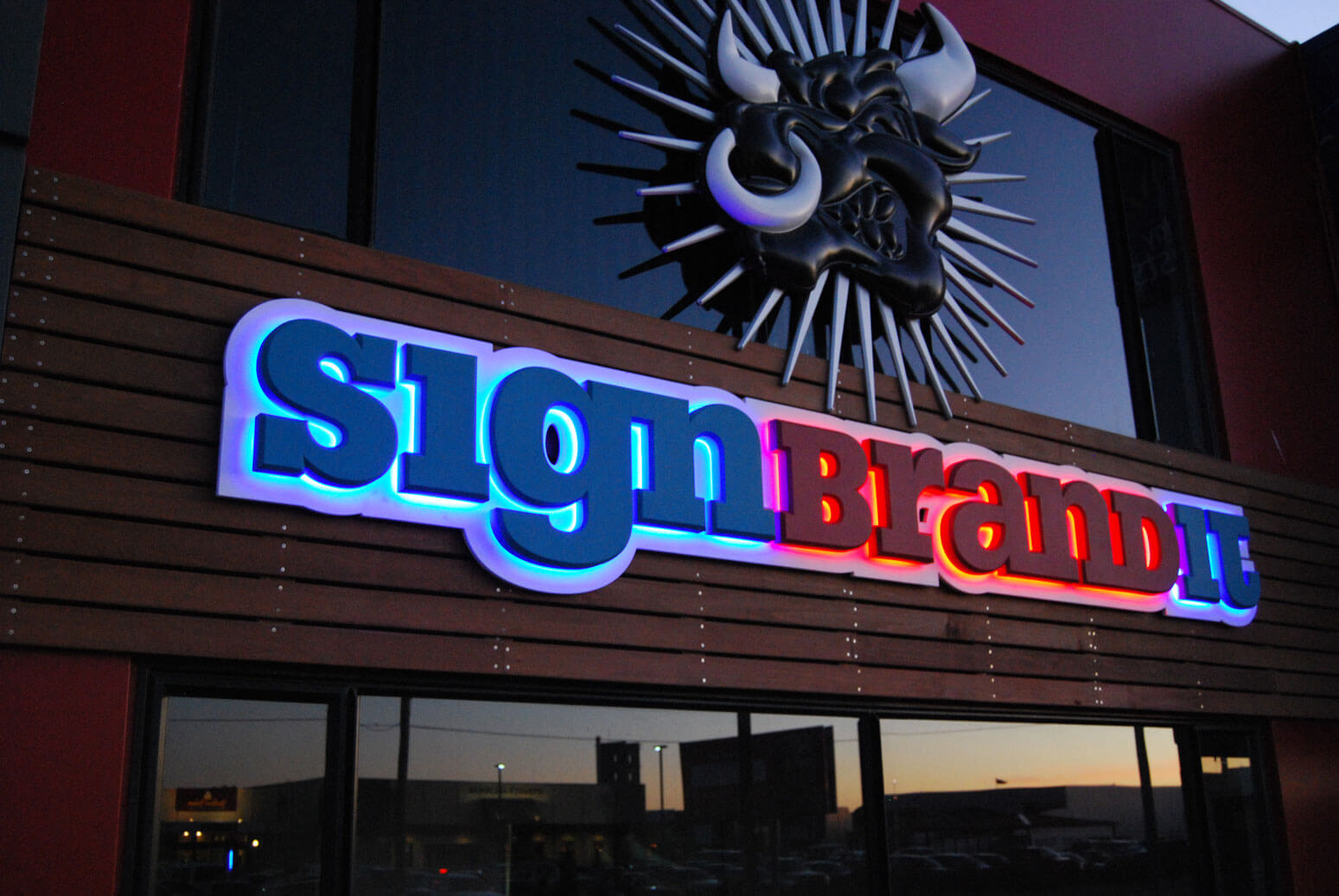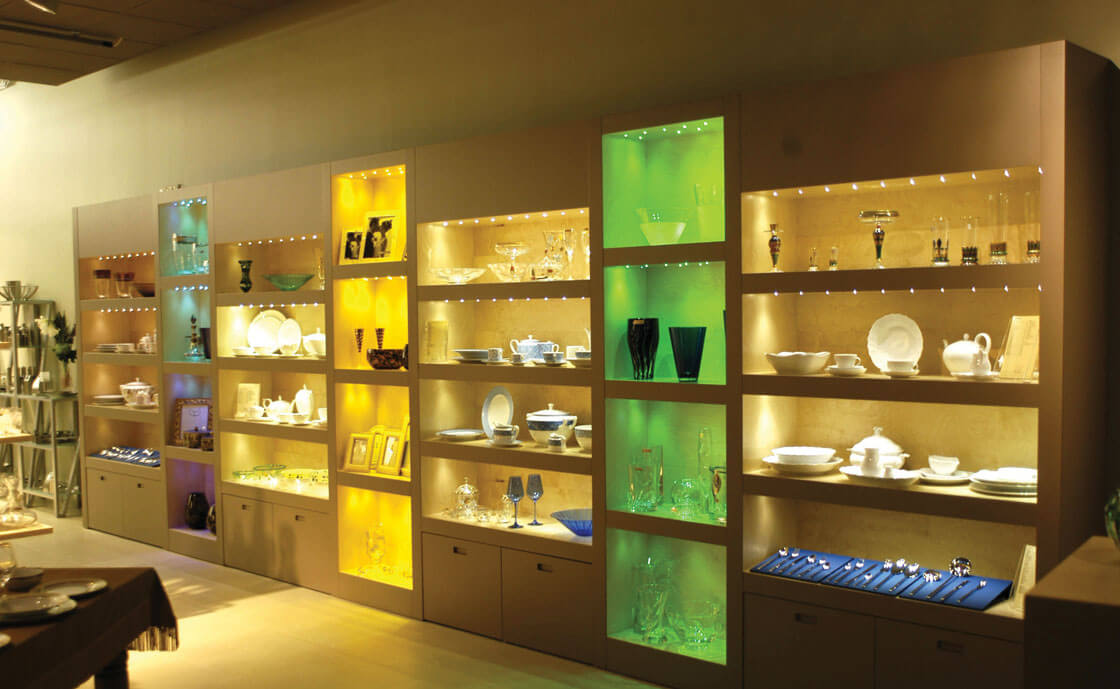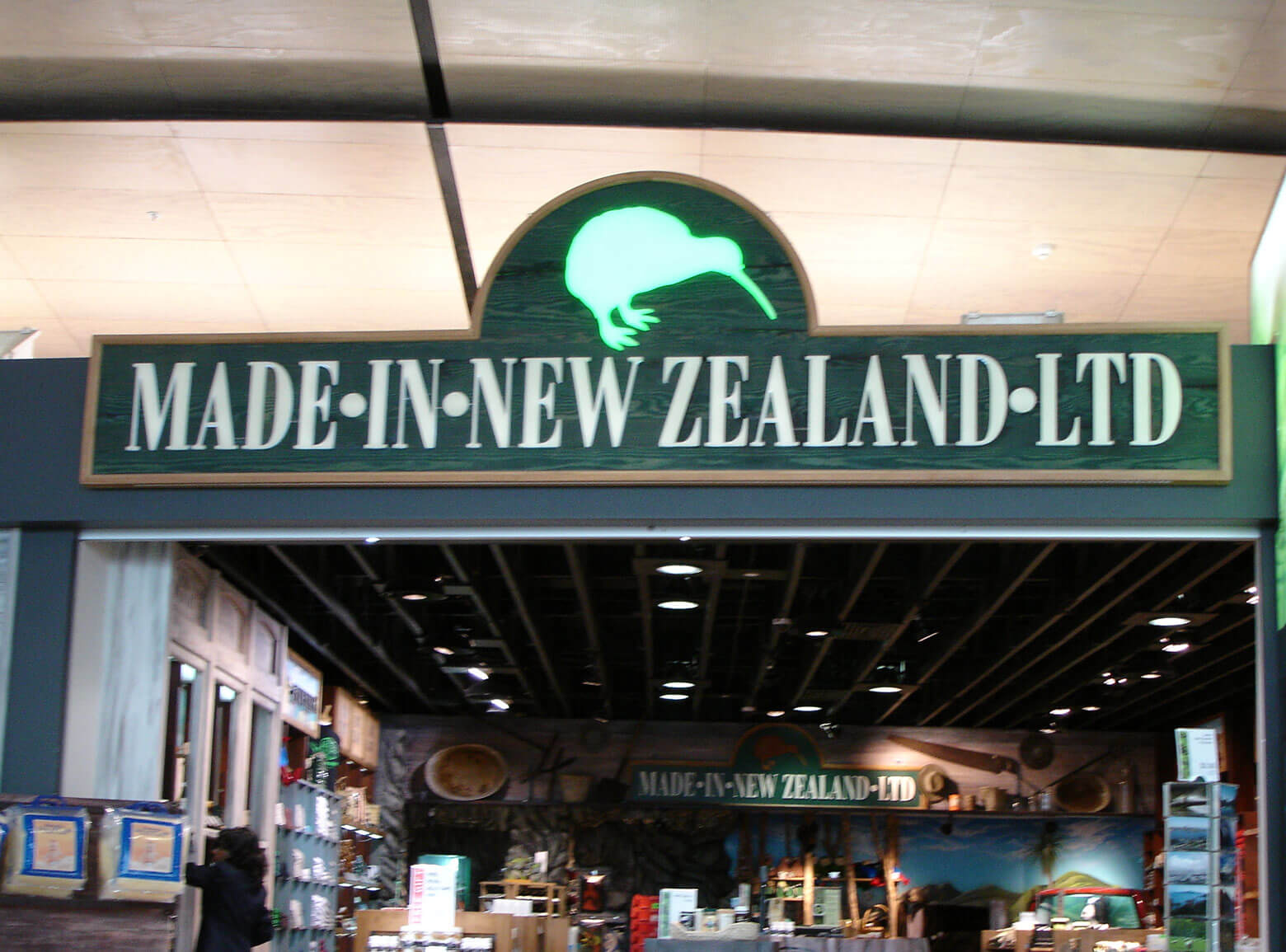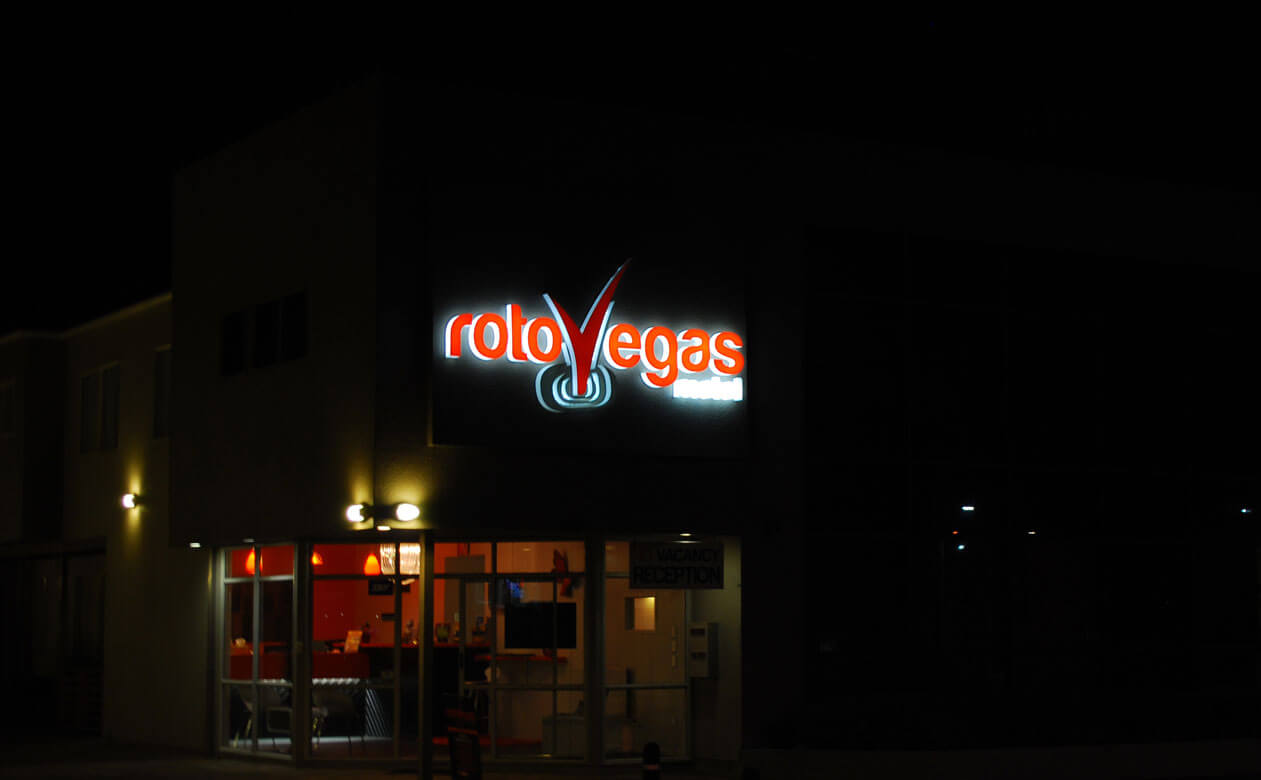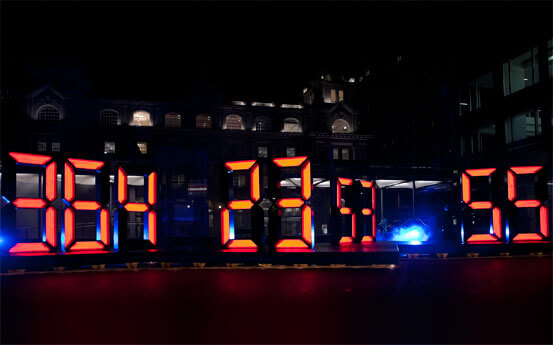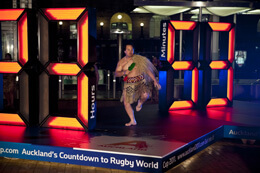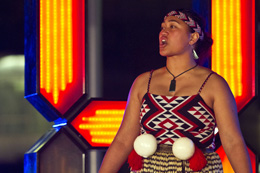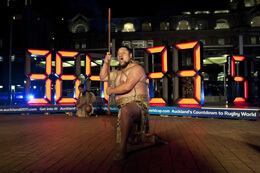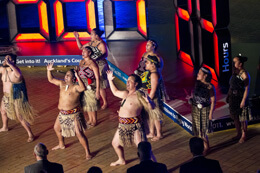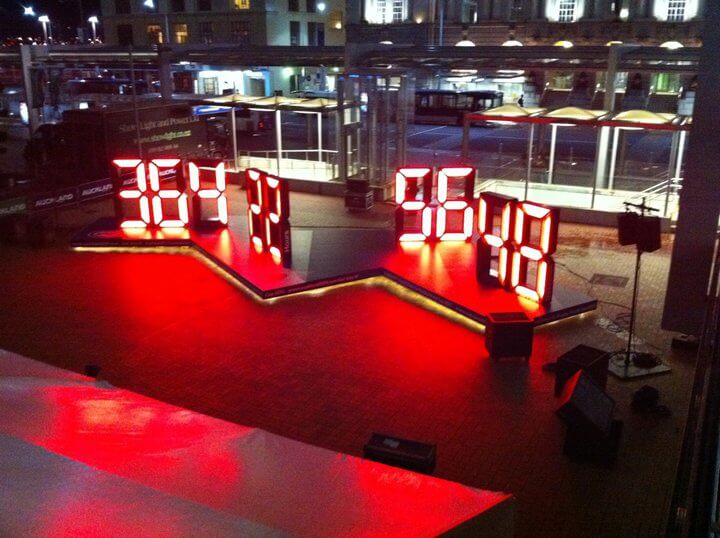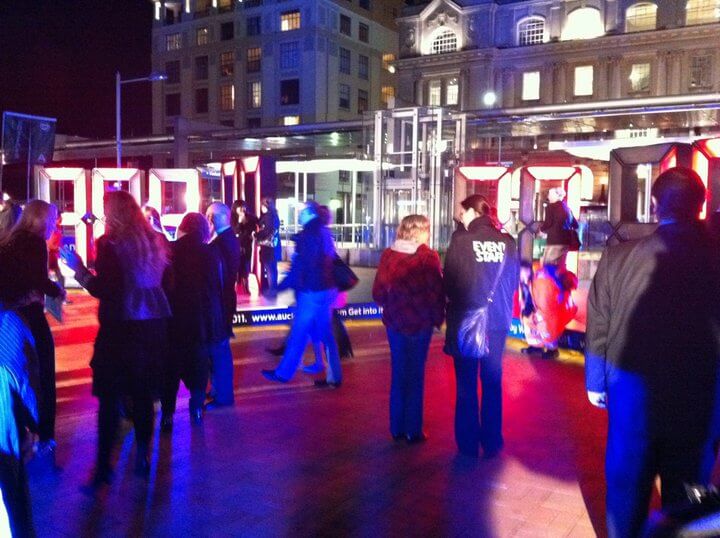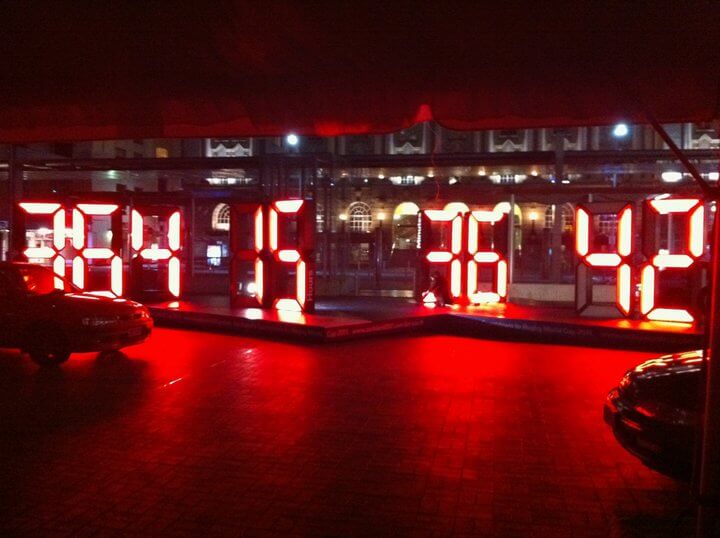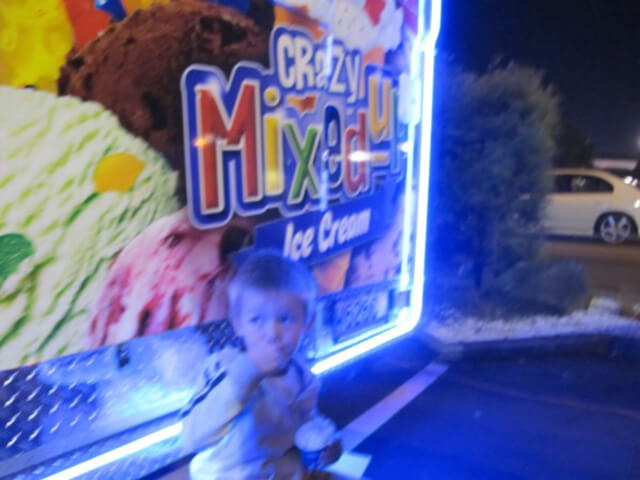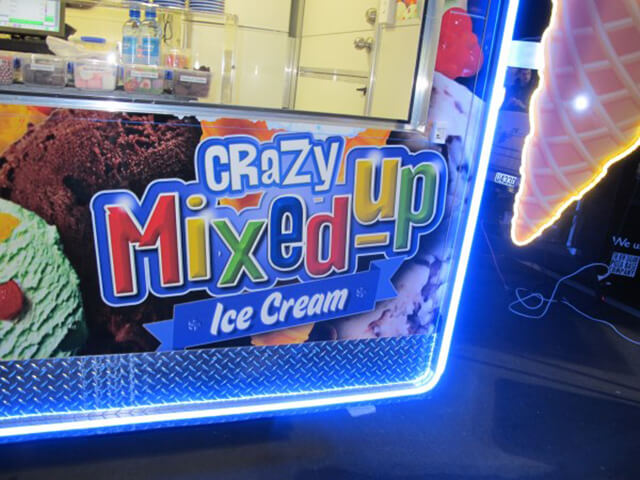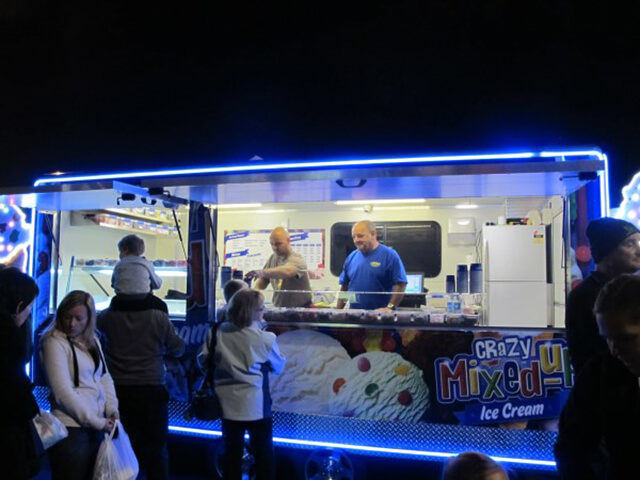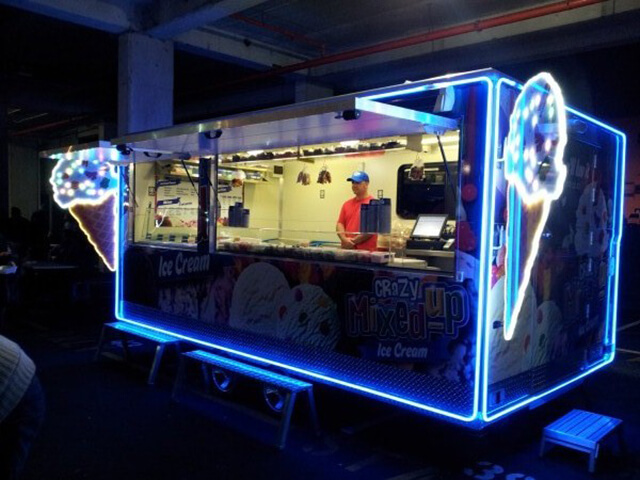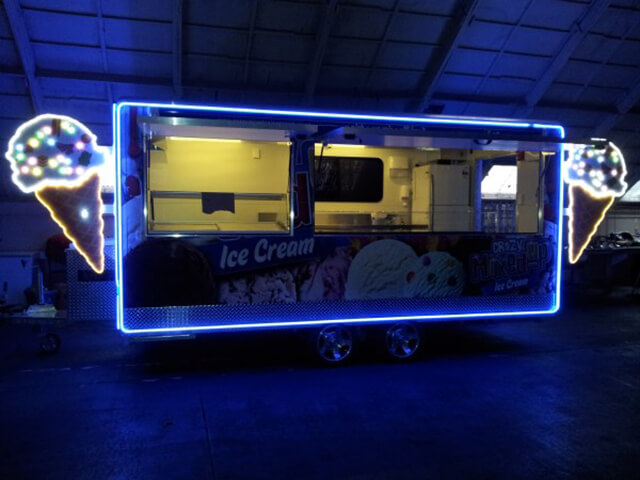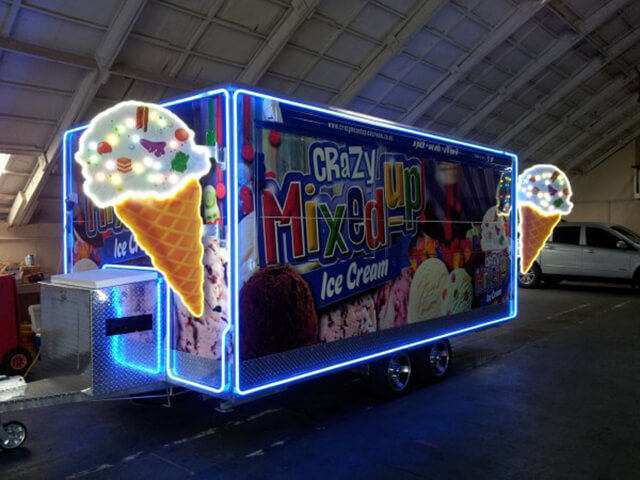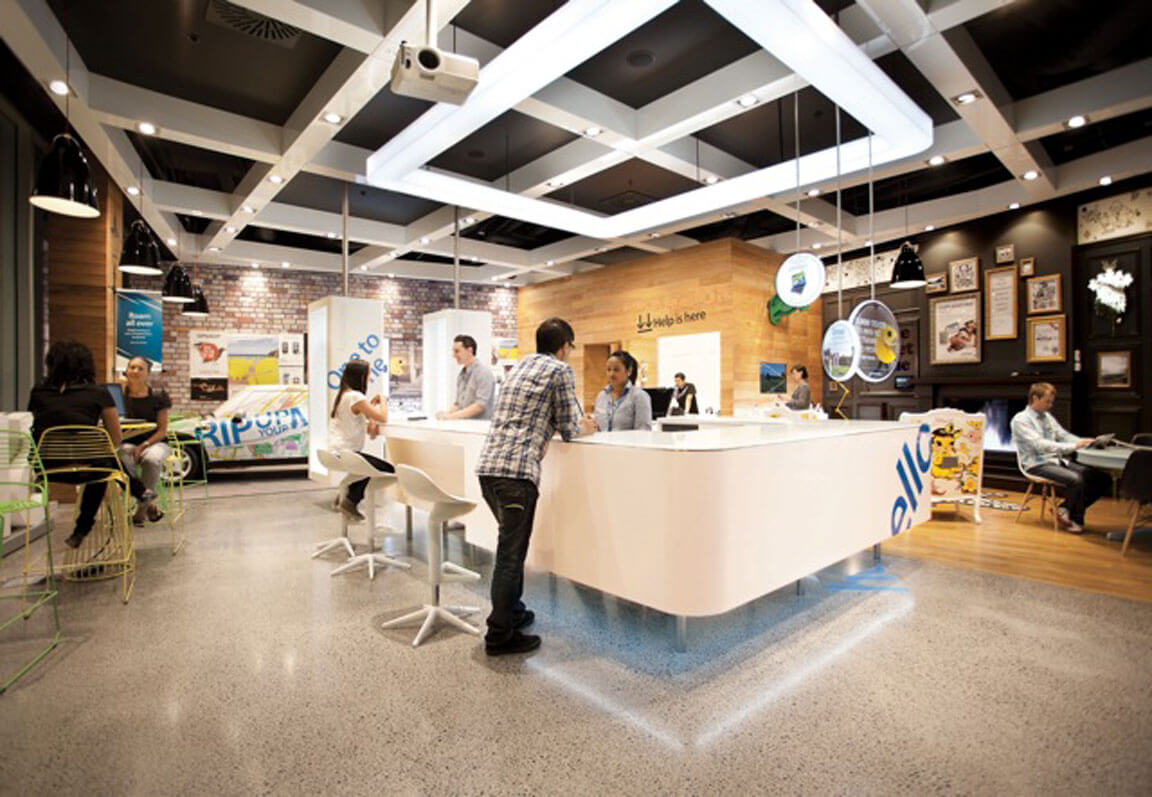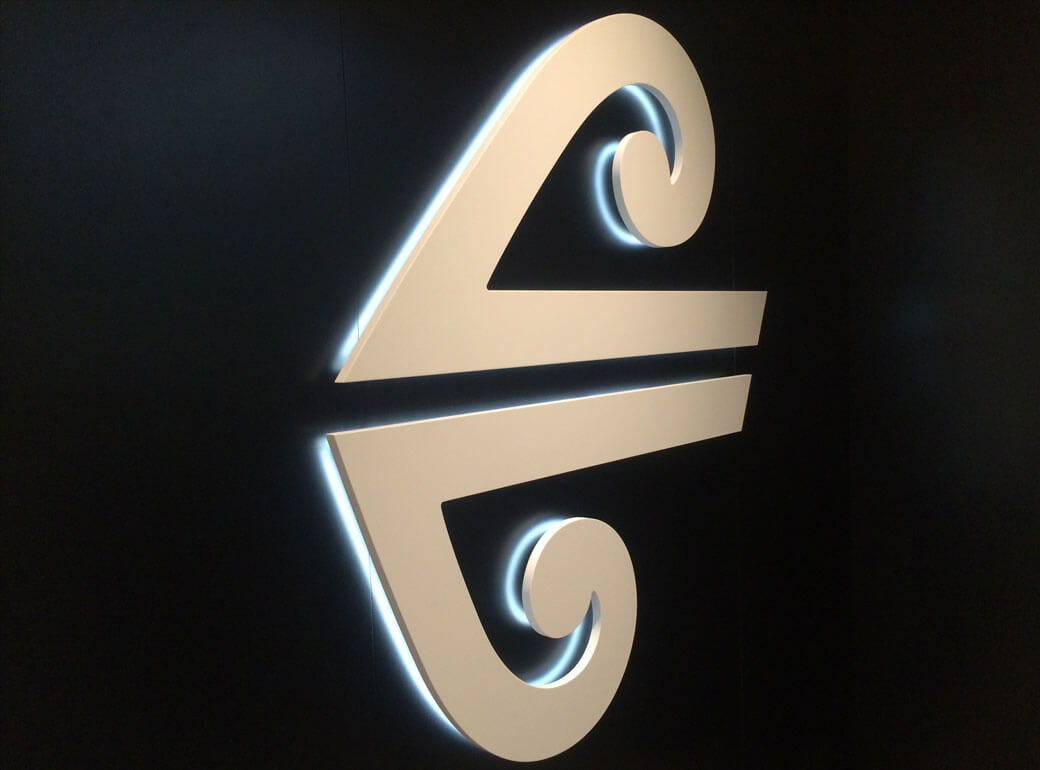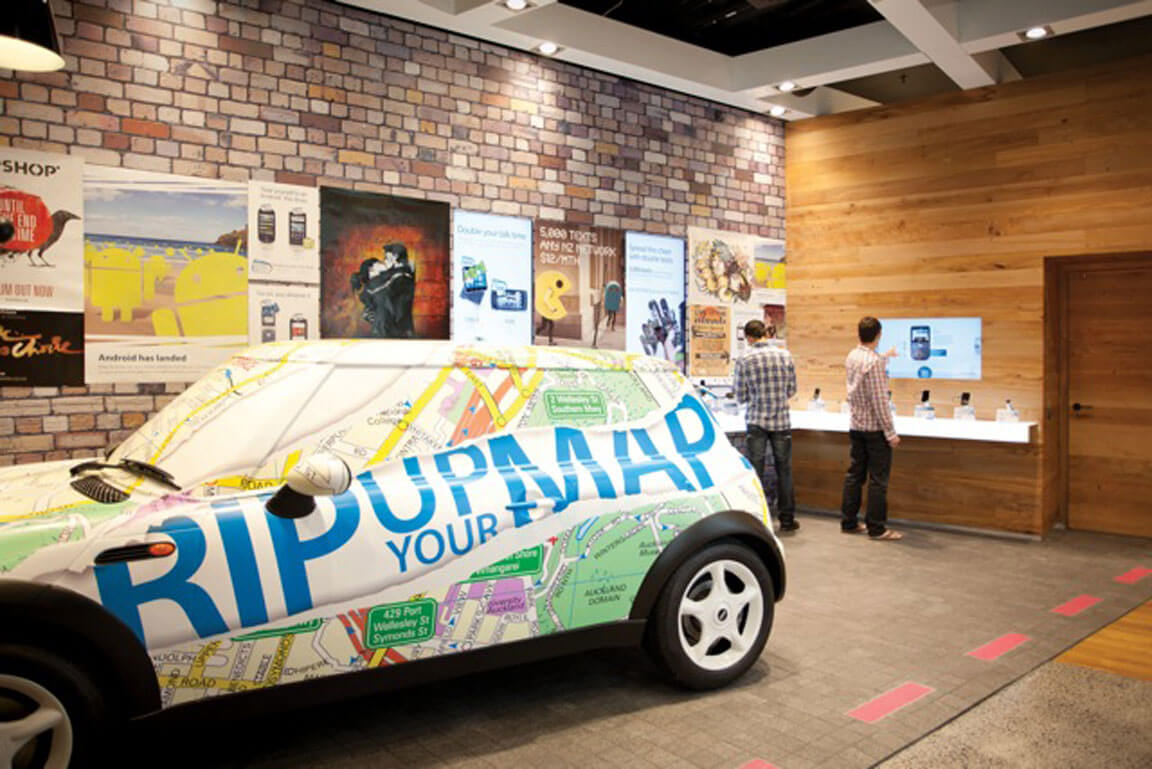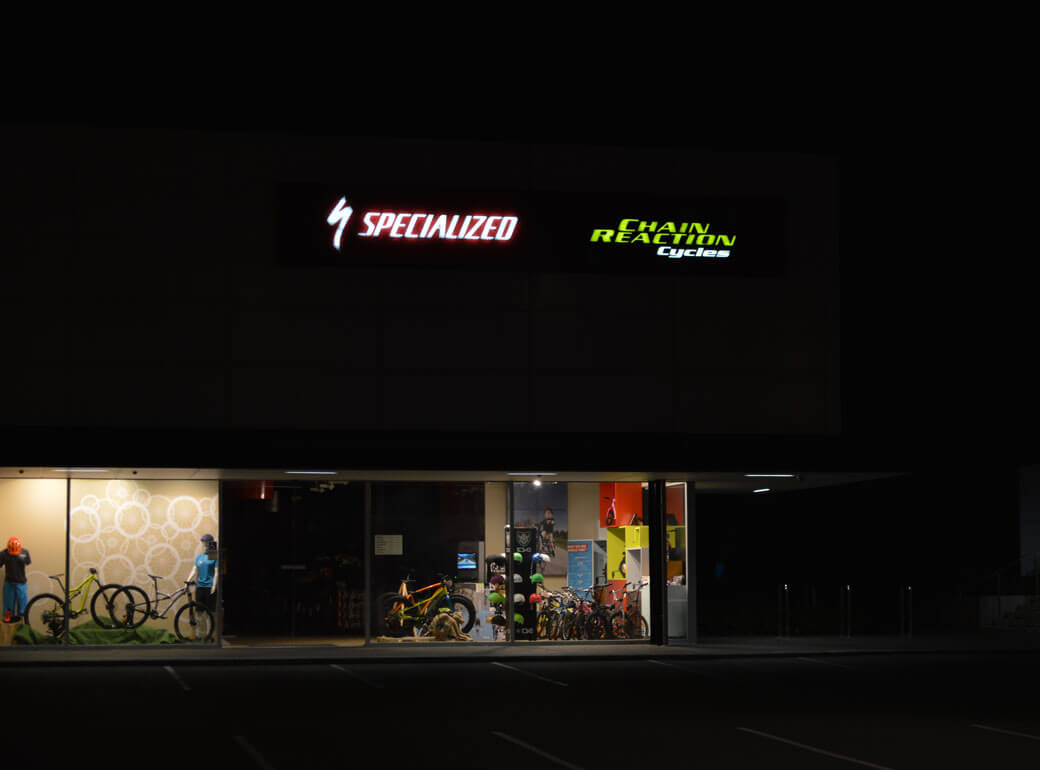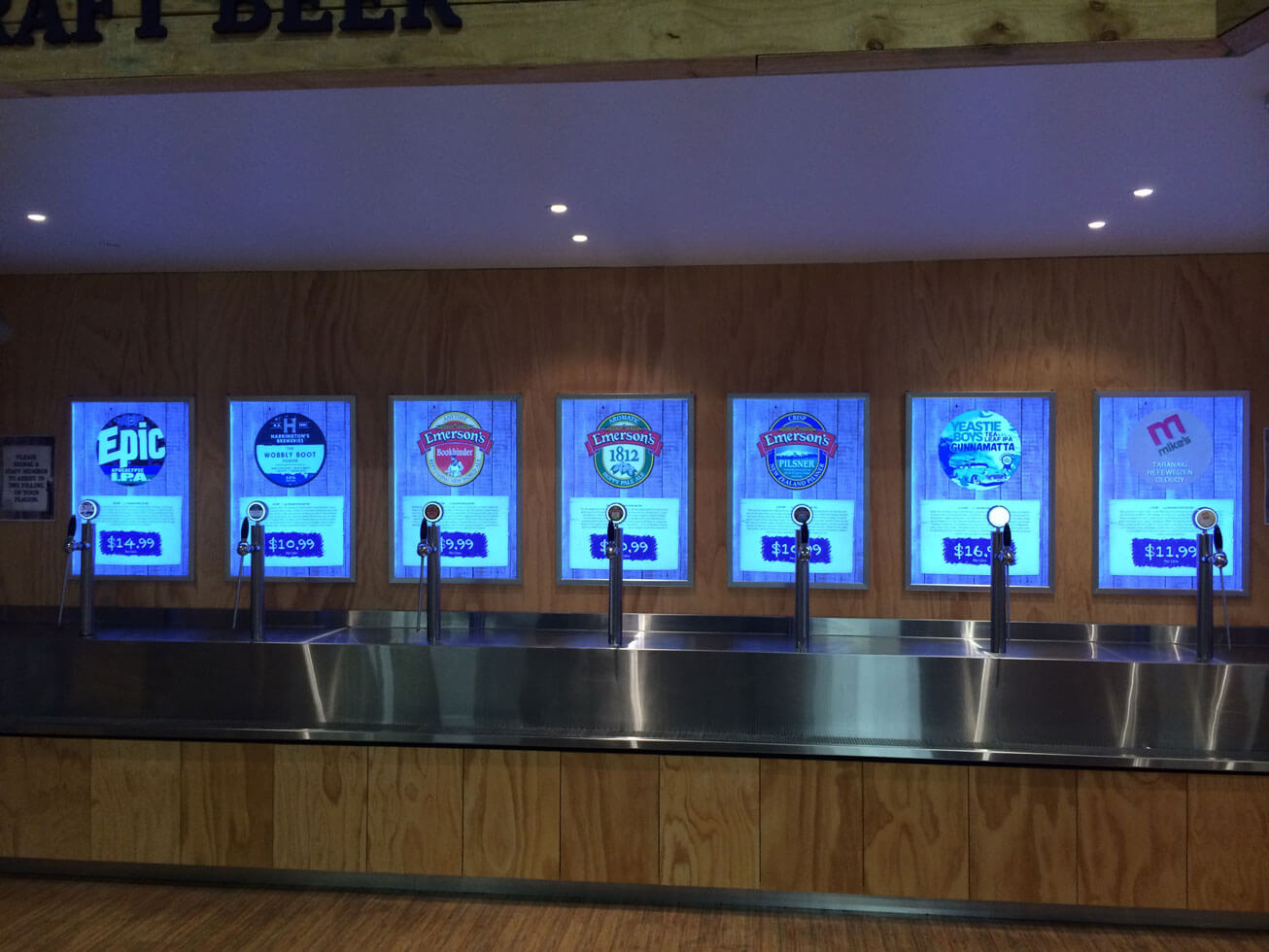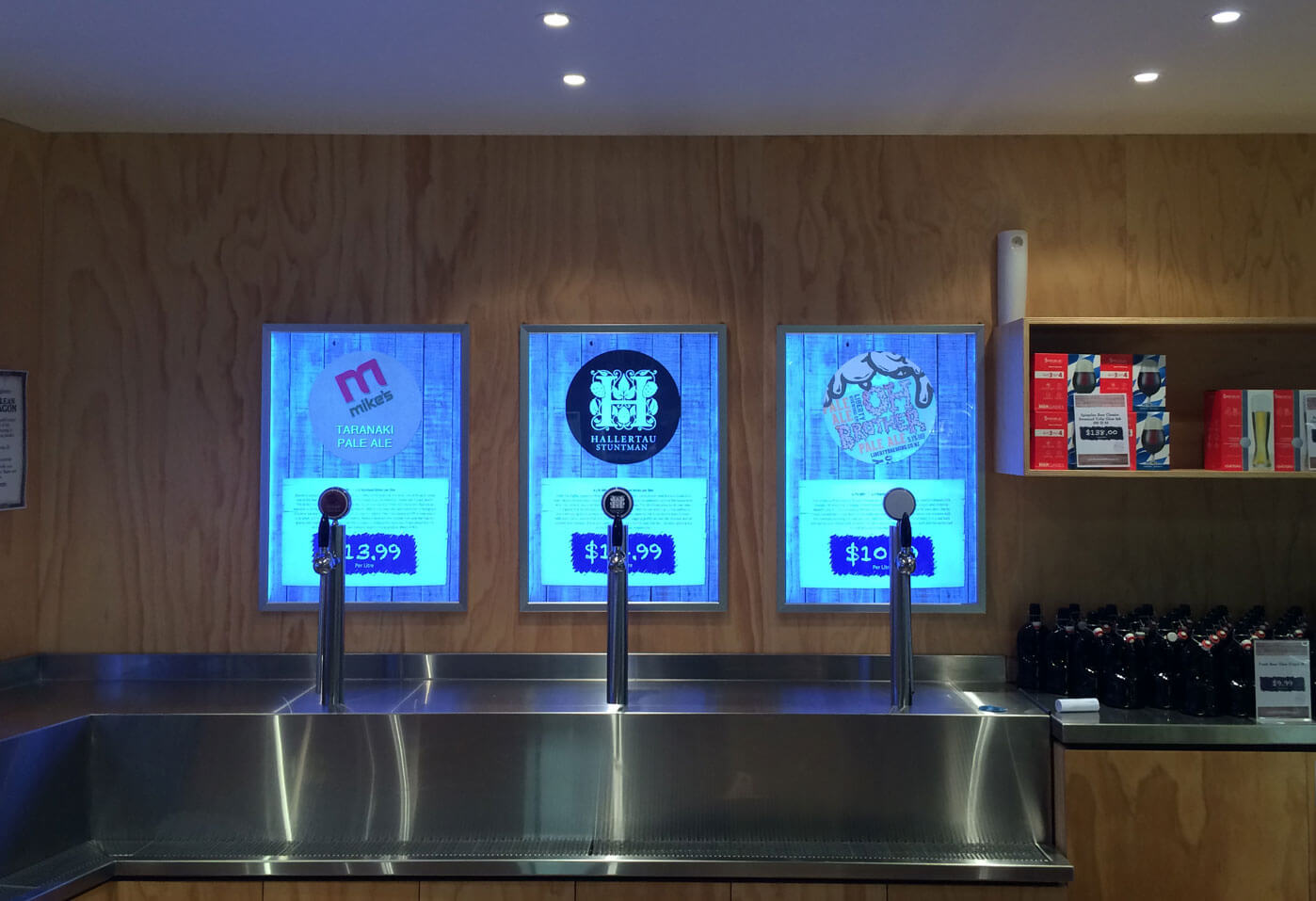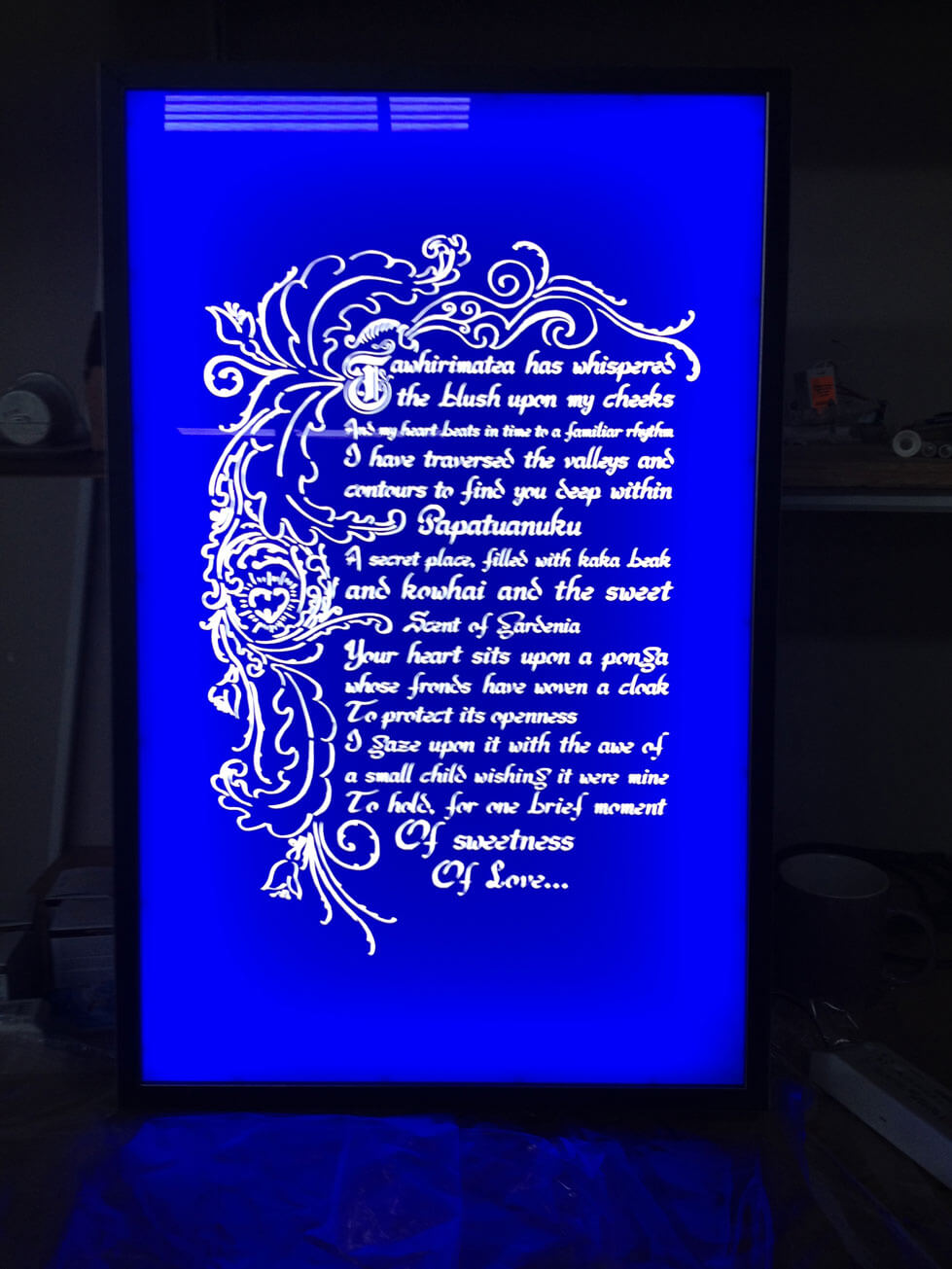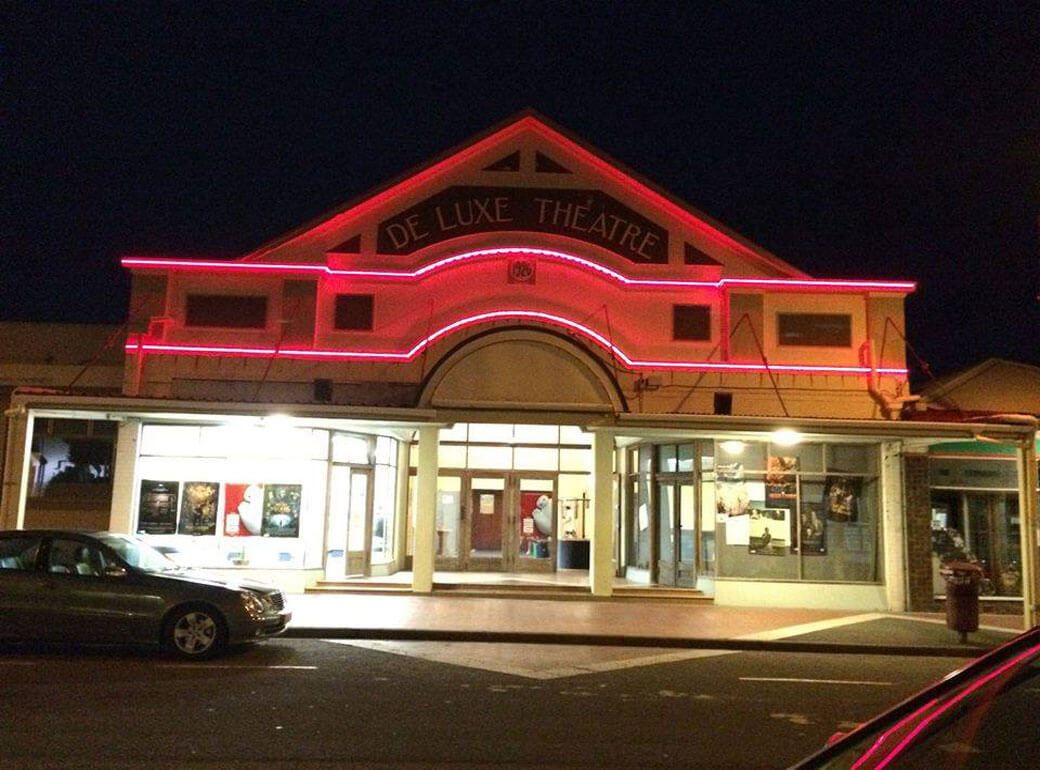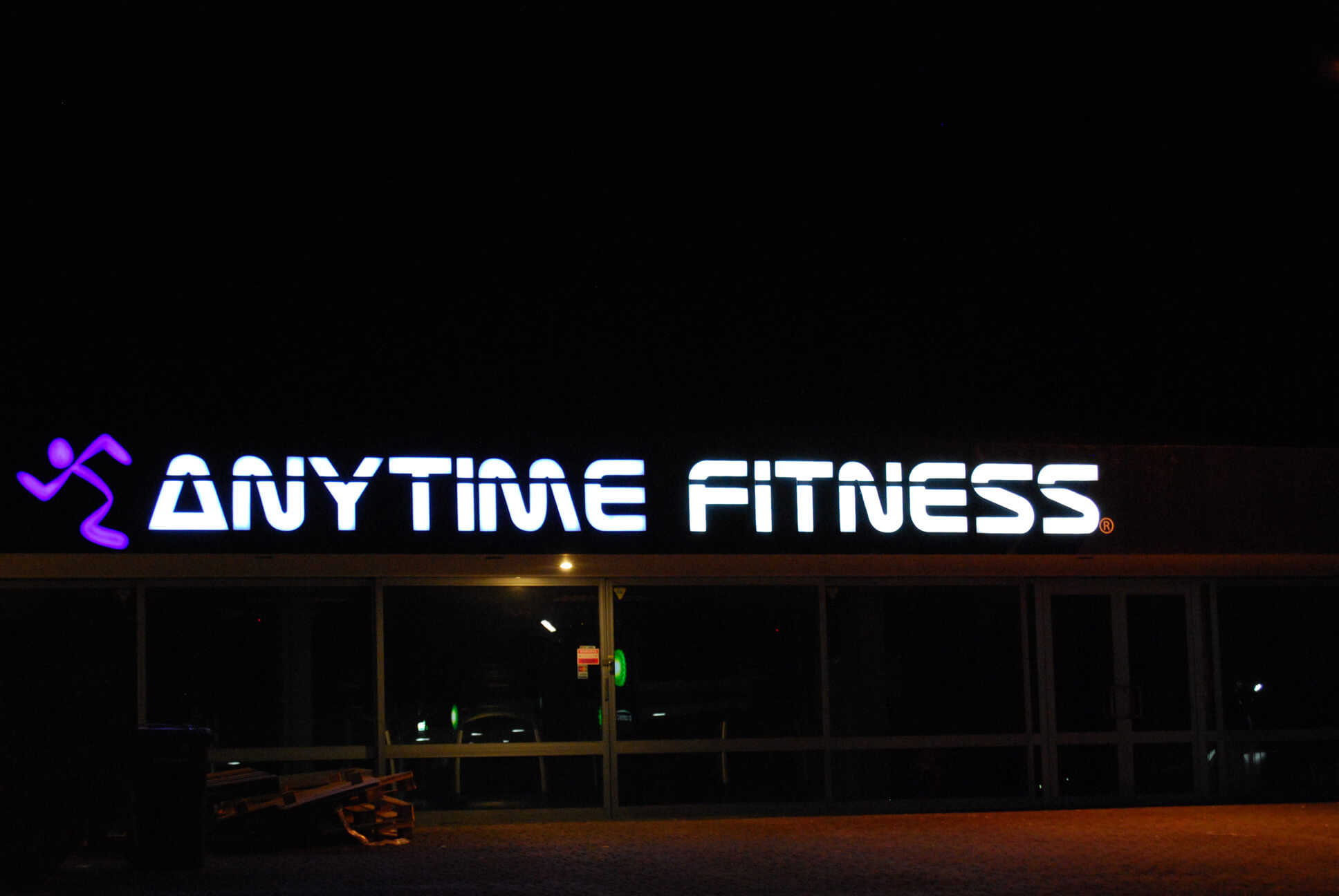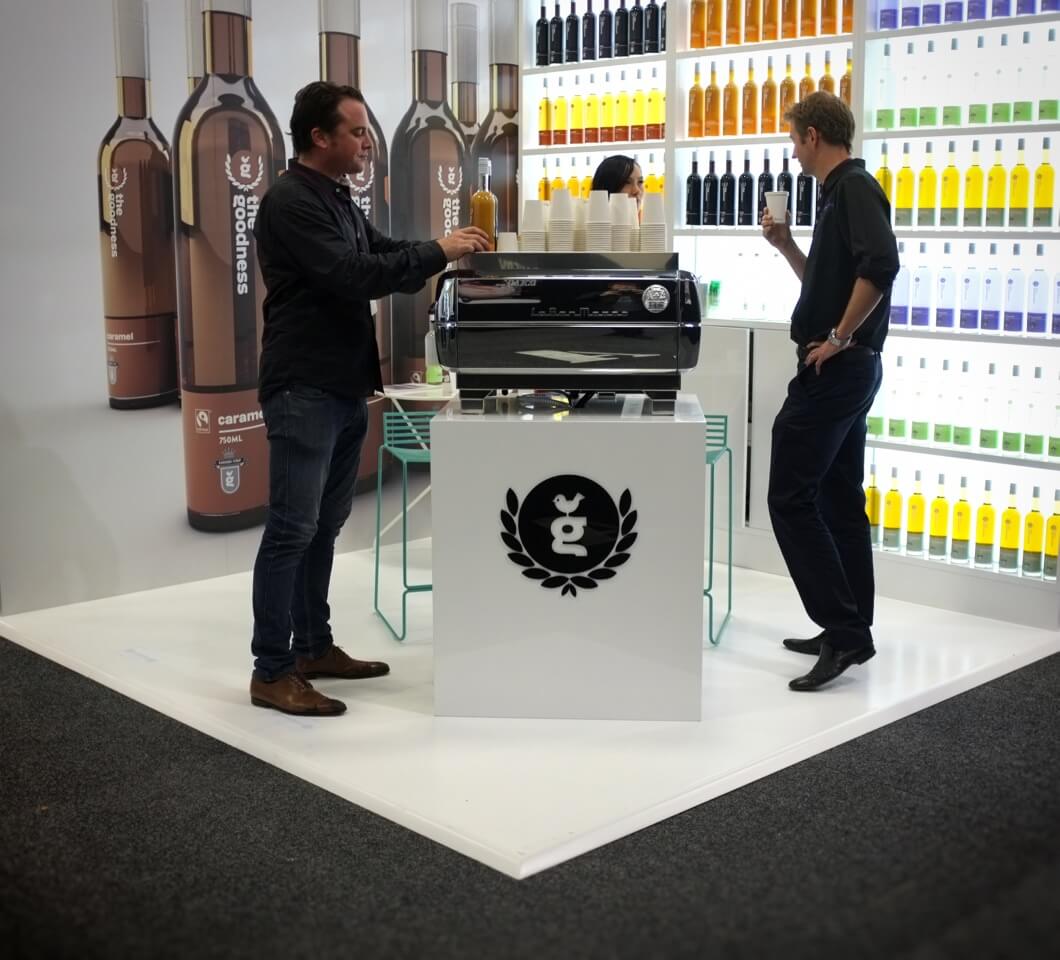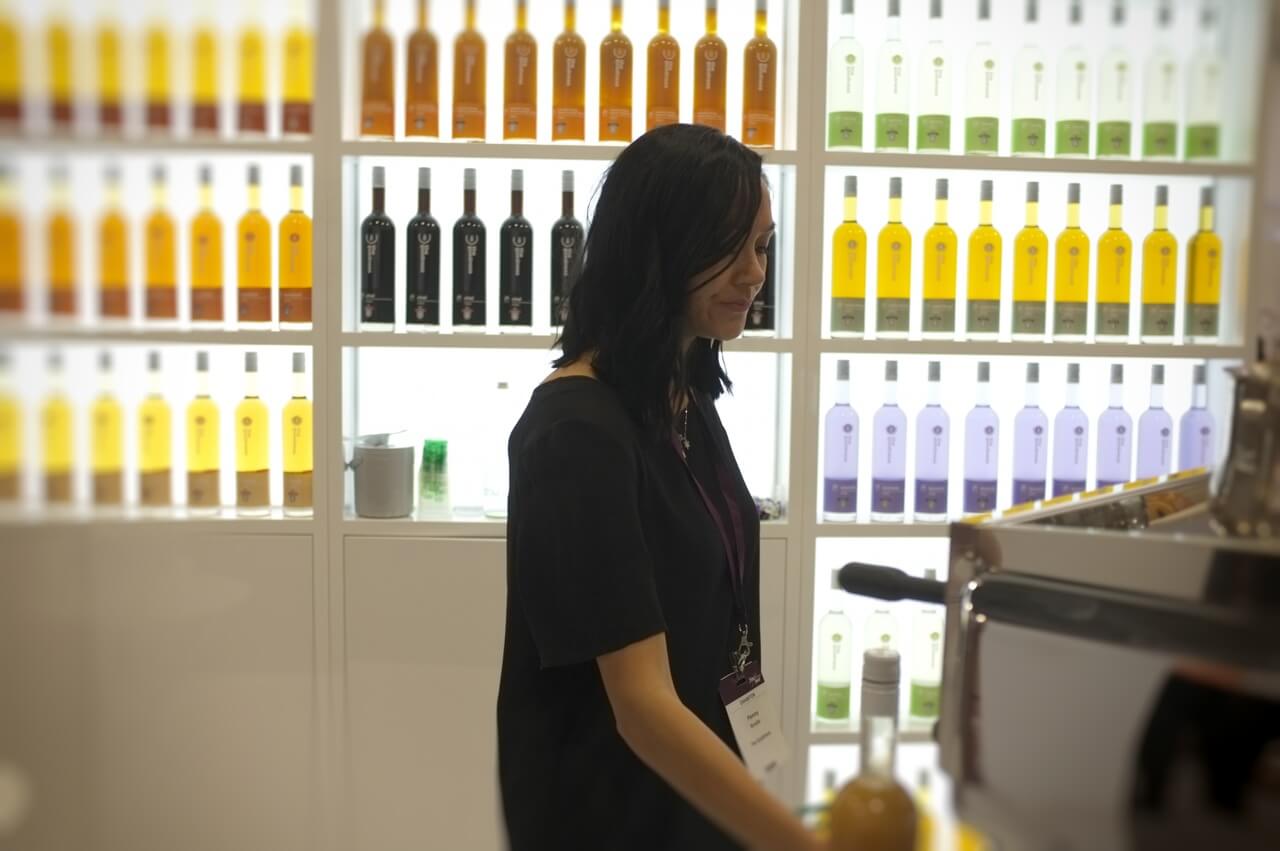 Cadbury Share the Joy
Cadbury "Share the Joy" Christmas lighting display Wellington 2010. In two days we covered a house in several hundred metres of rope light, large LED fireworks on the roof, dozens of LED icicle light kits and 50 lineal wash flood lights. All programmed with a customer DMX controller and external microphone that triggered the shows. The louder the people clapped the more of the house lit up, until the final show was triggered.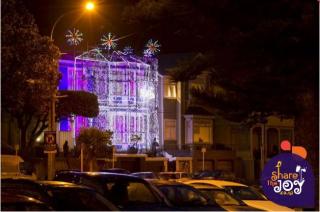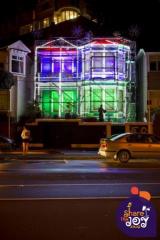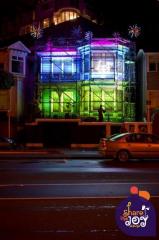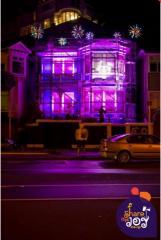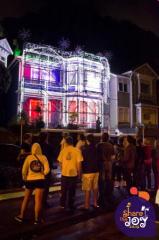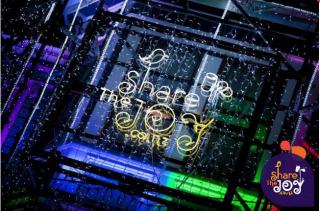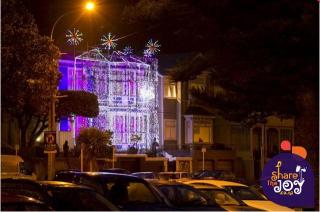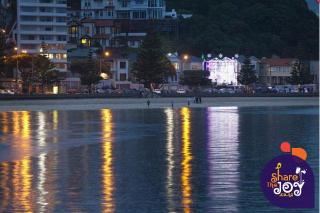 Fibre Optic Star Ceilings
PMMA acrylic fibre carries the light from a remote mounted source and is easily installed in the ceiling to create night star sky effects. We have a range of pre-made starfield ceiling kits in stock.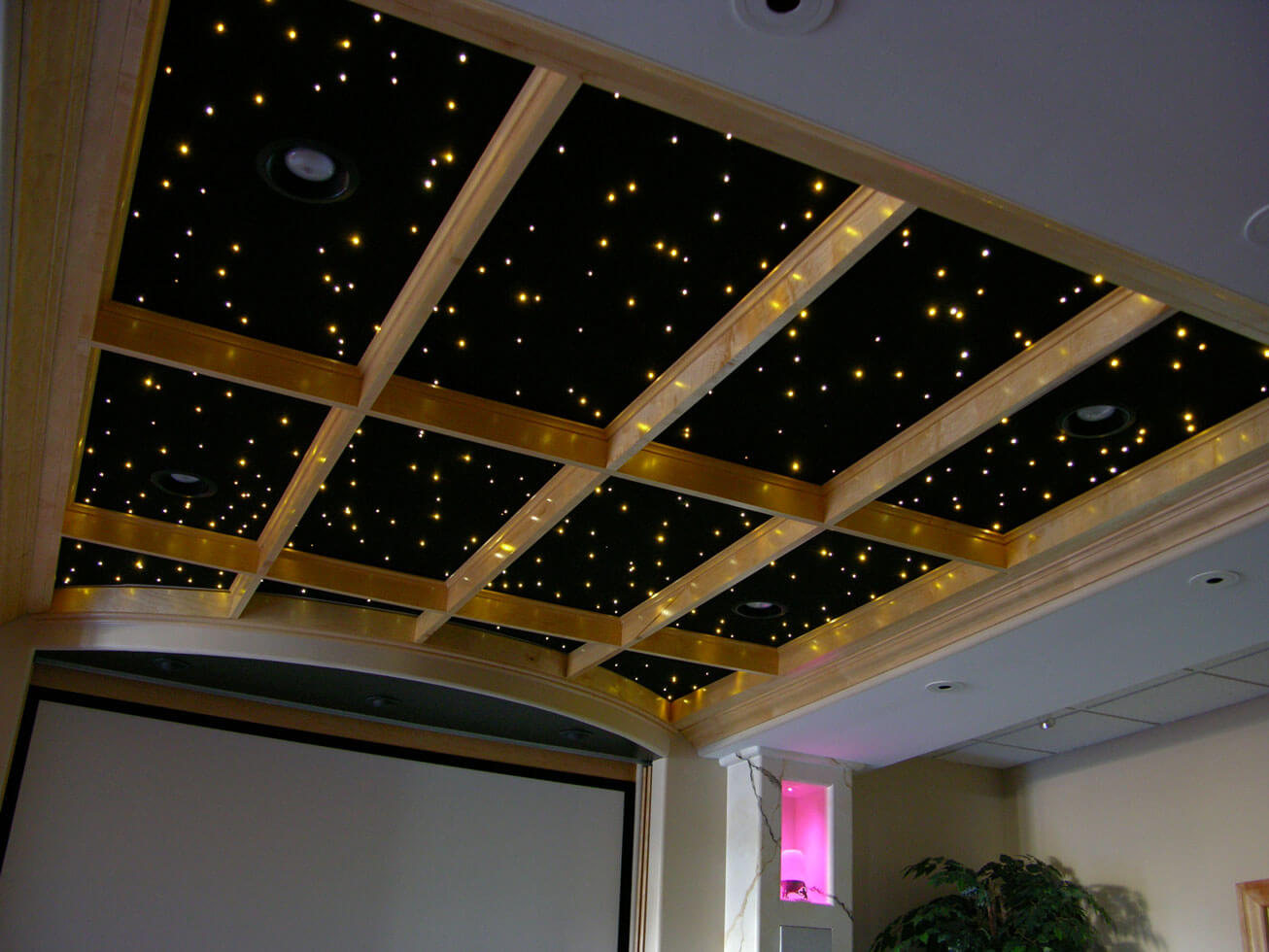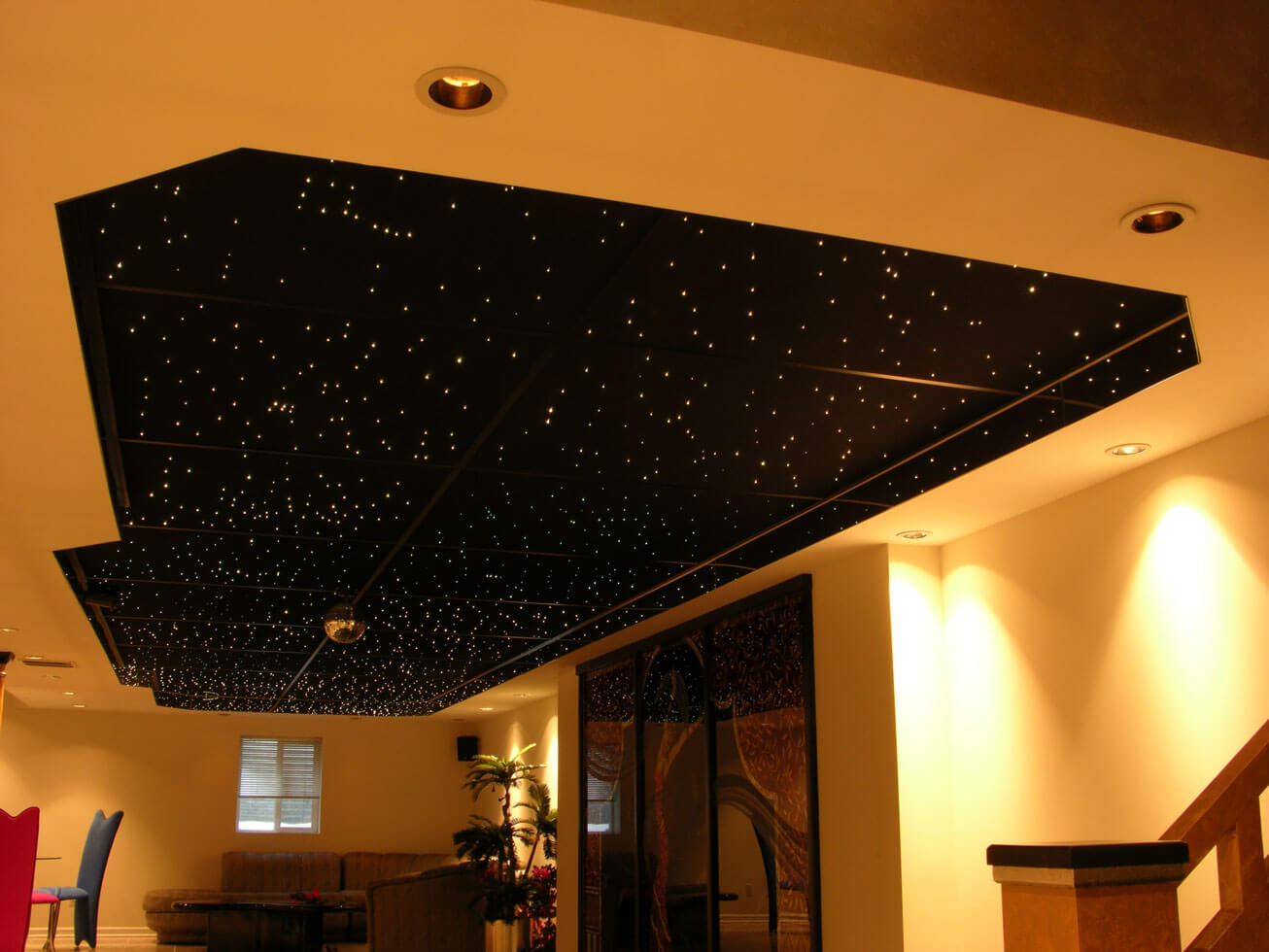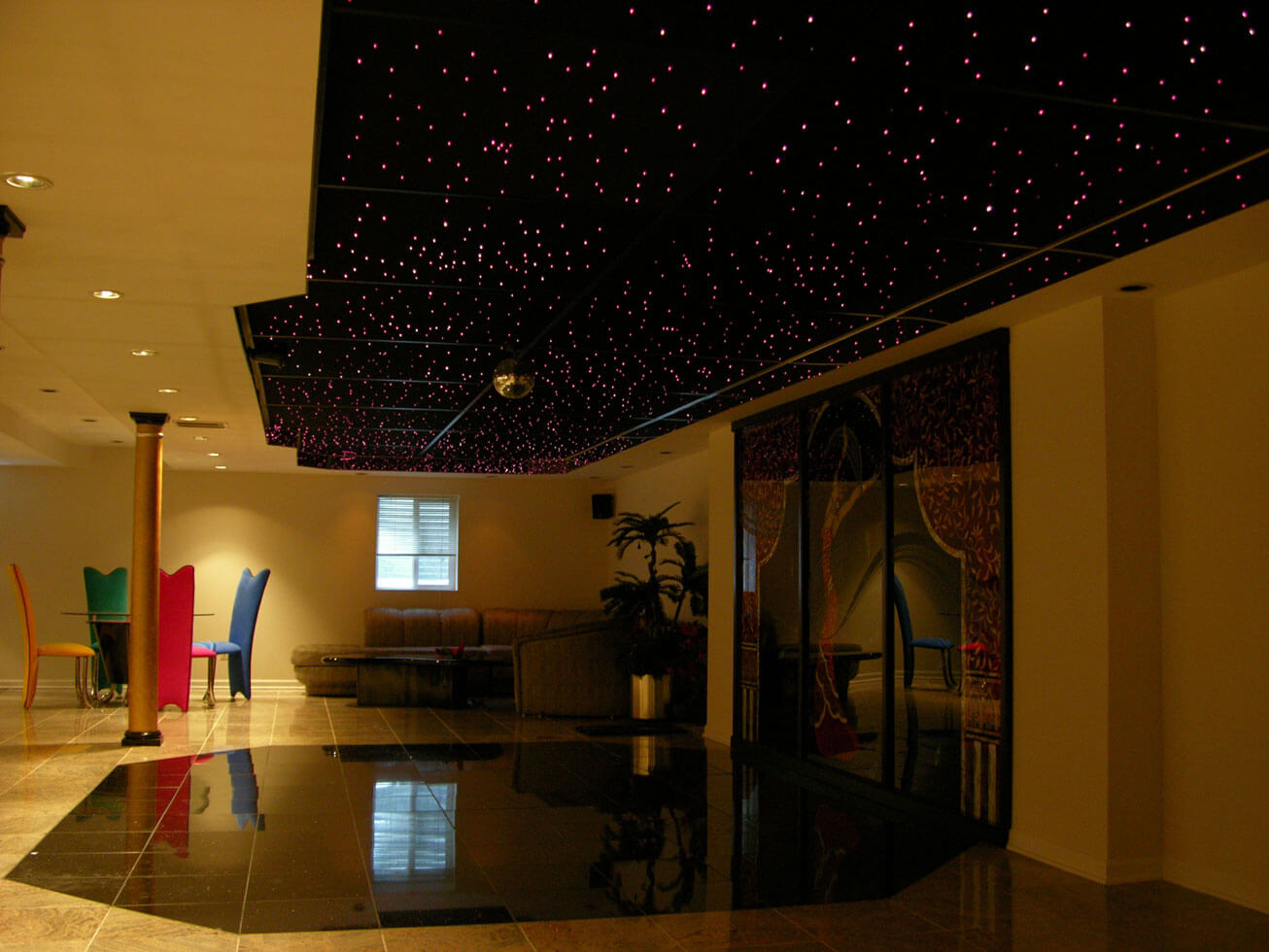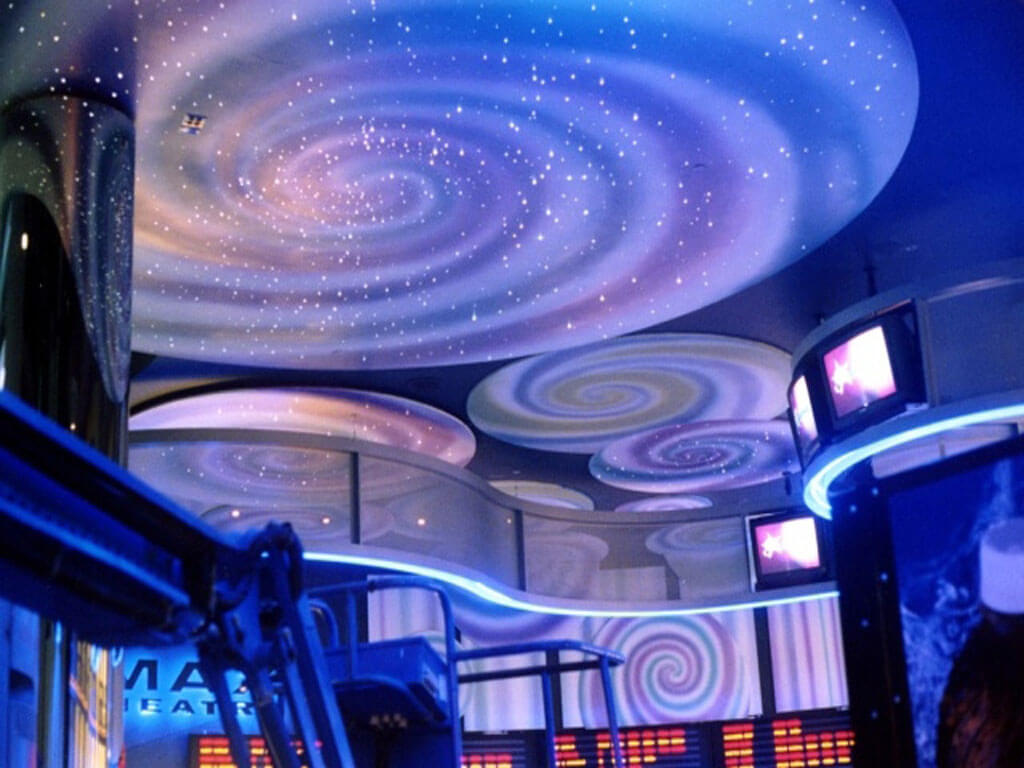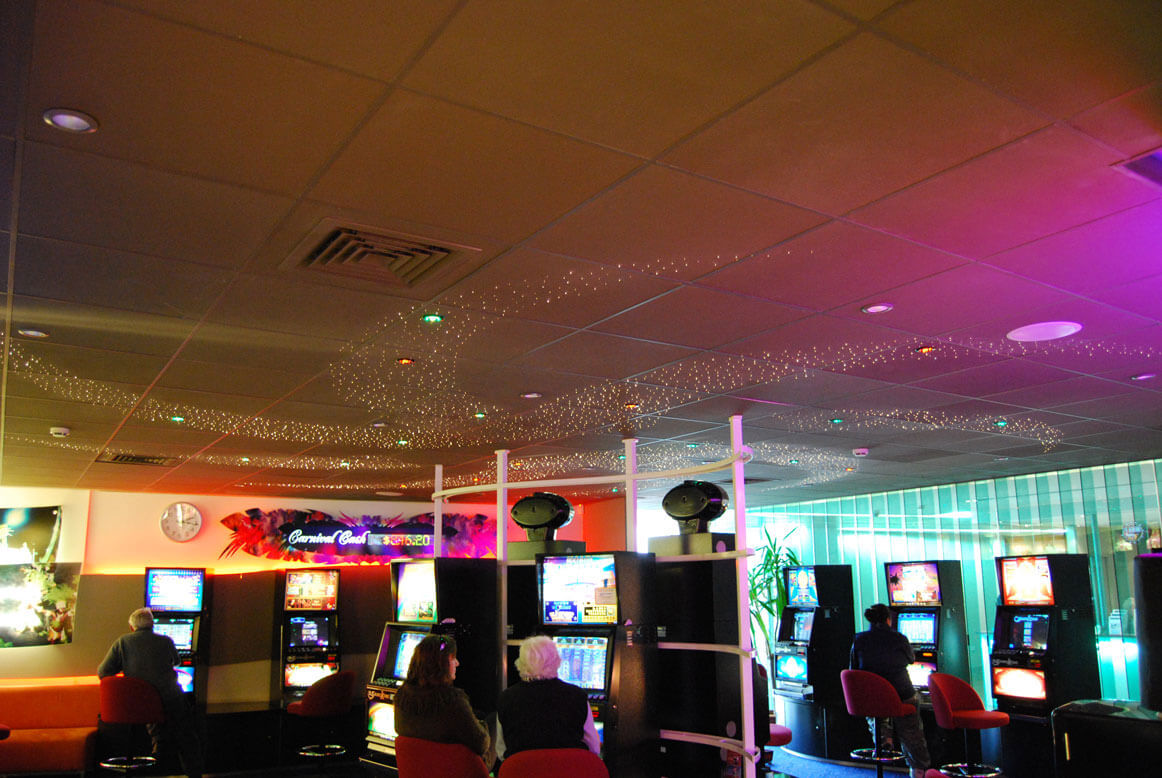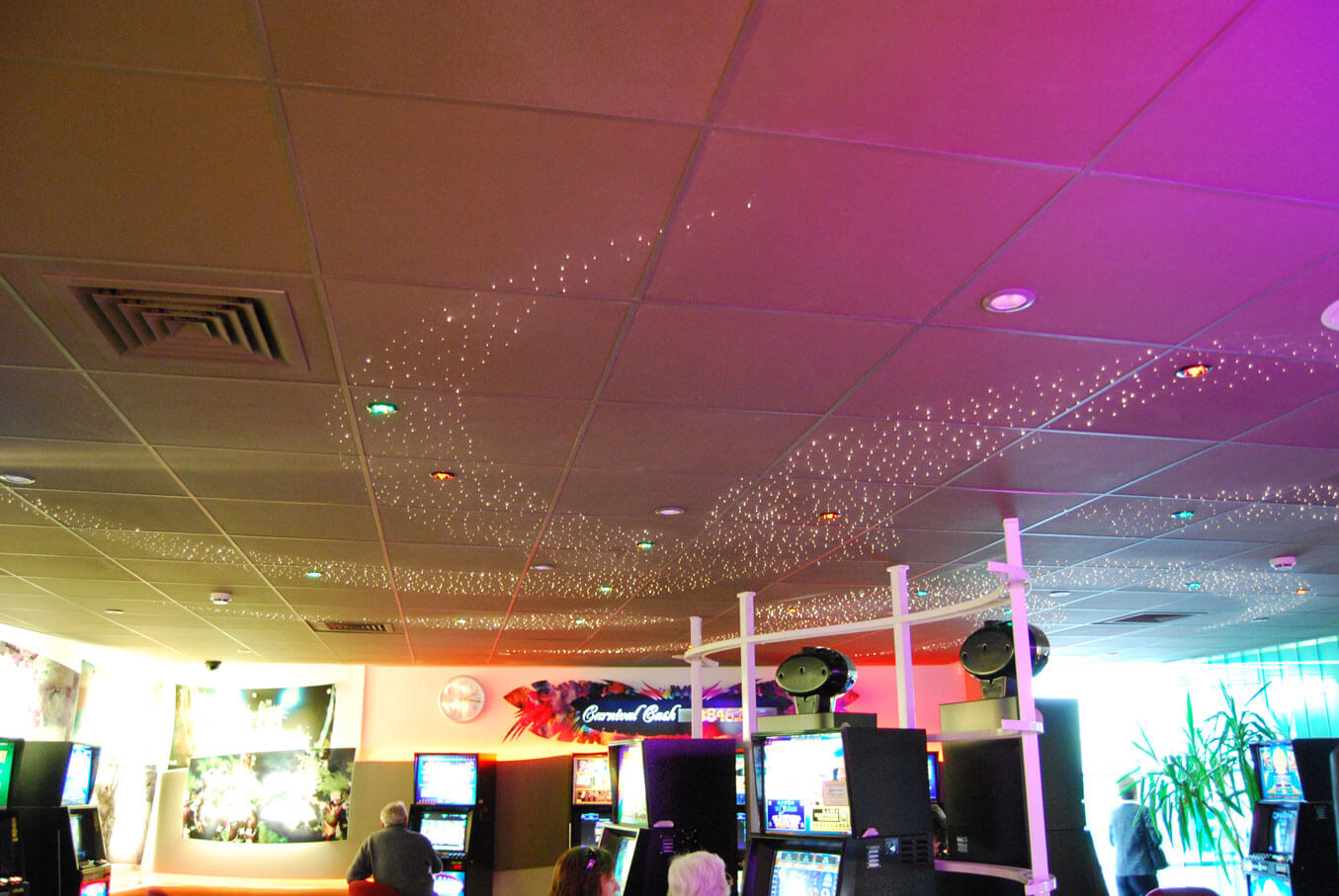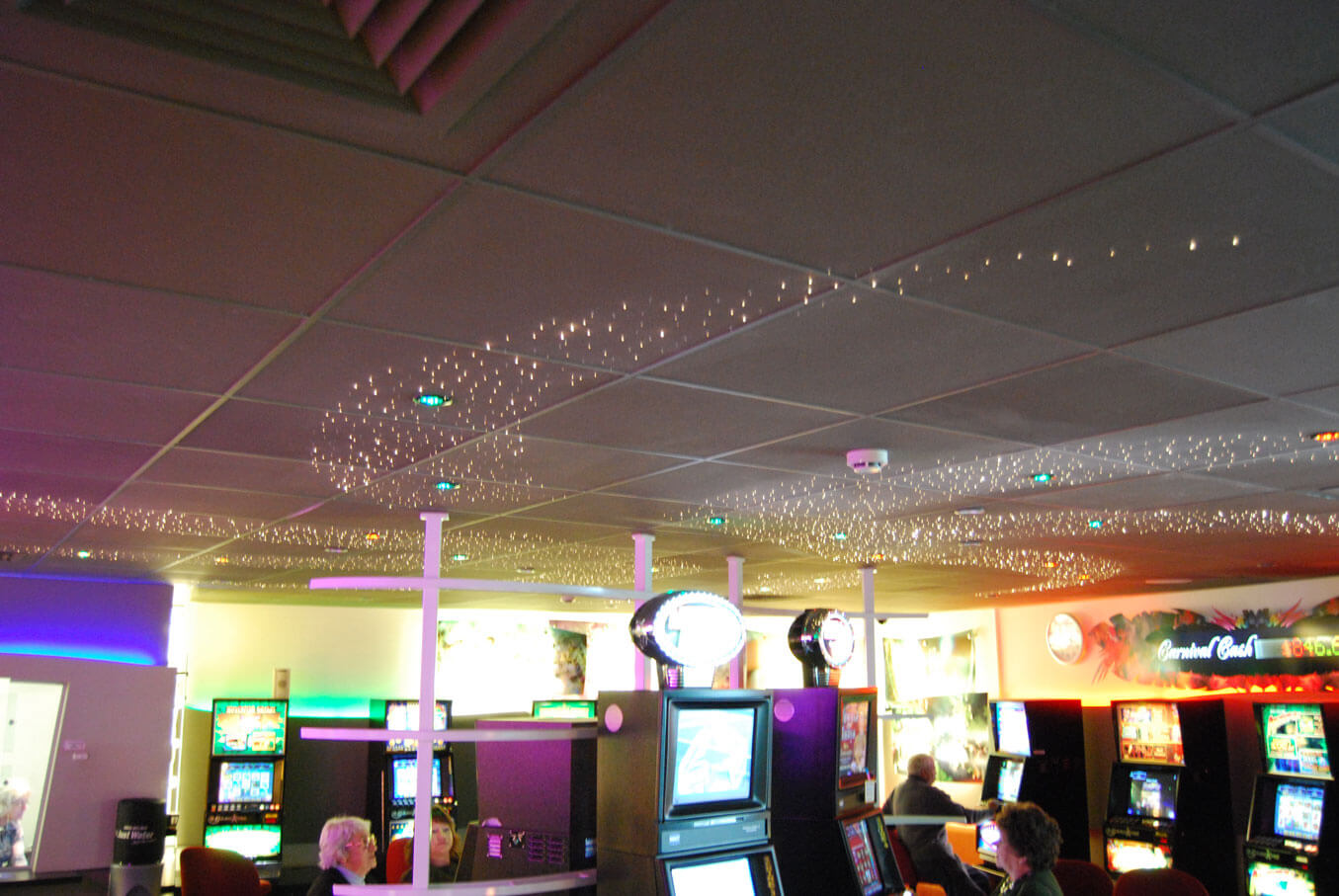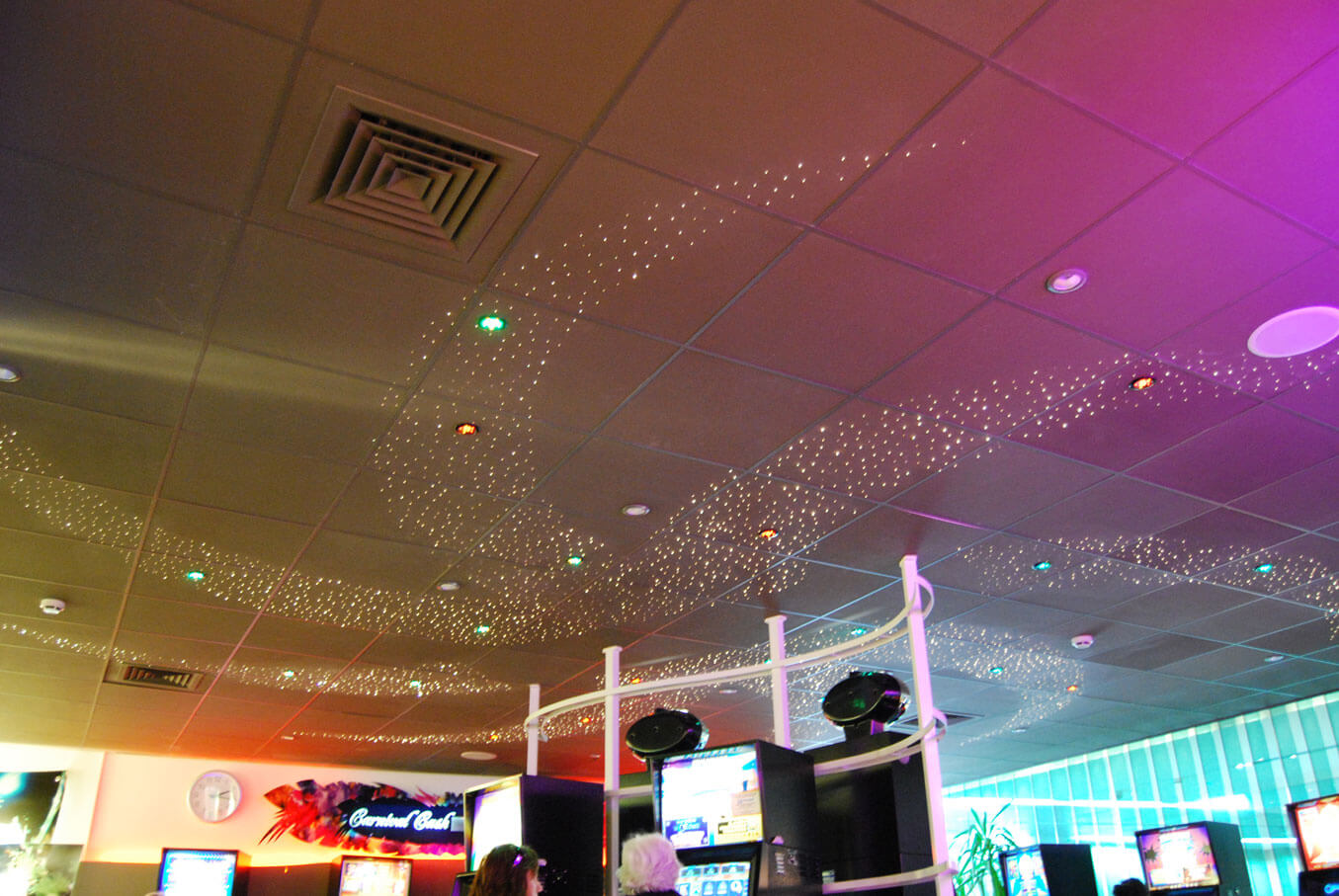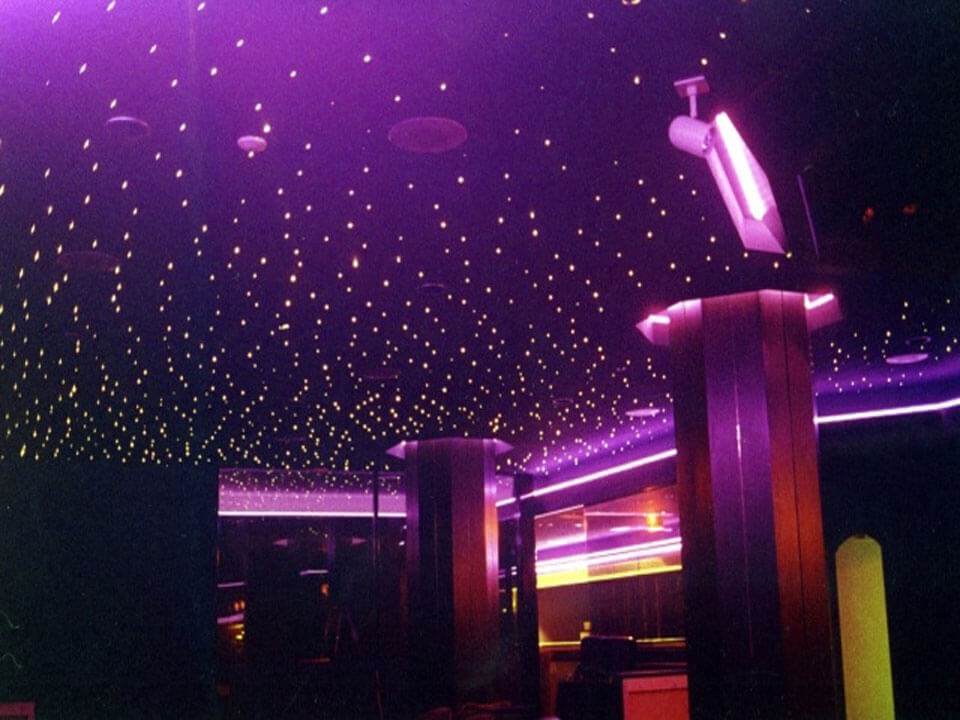 QEII Swimming Pool Lighting Upgrade
70 high powered under water LEDs and 80 RGB flood lights controlled via a DMX system were used in the QEII Swimming Pool lighting upgrade in Christchurch. the result was a significant reduction in energy costs and stunning colour effects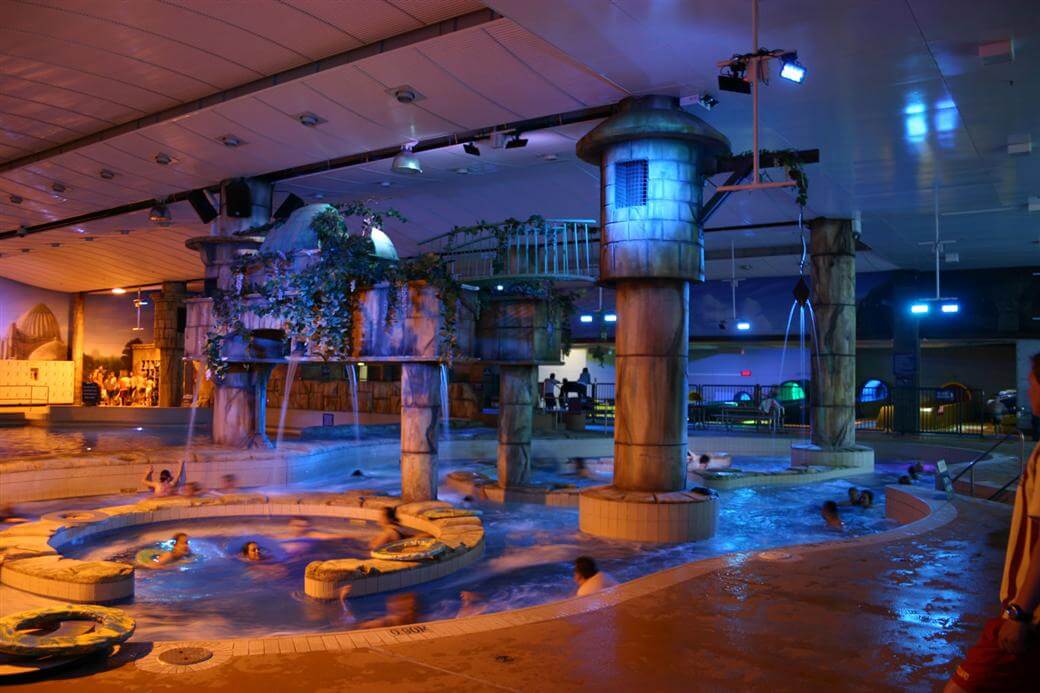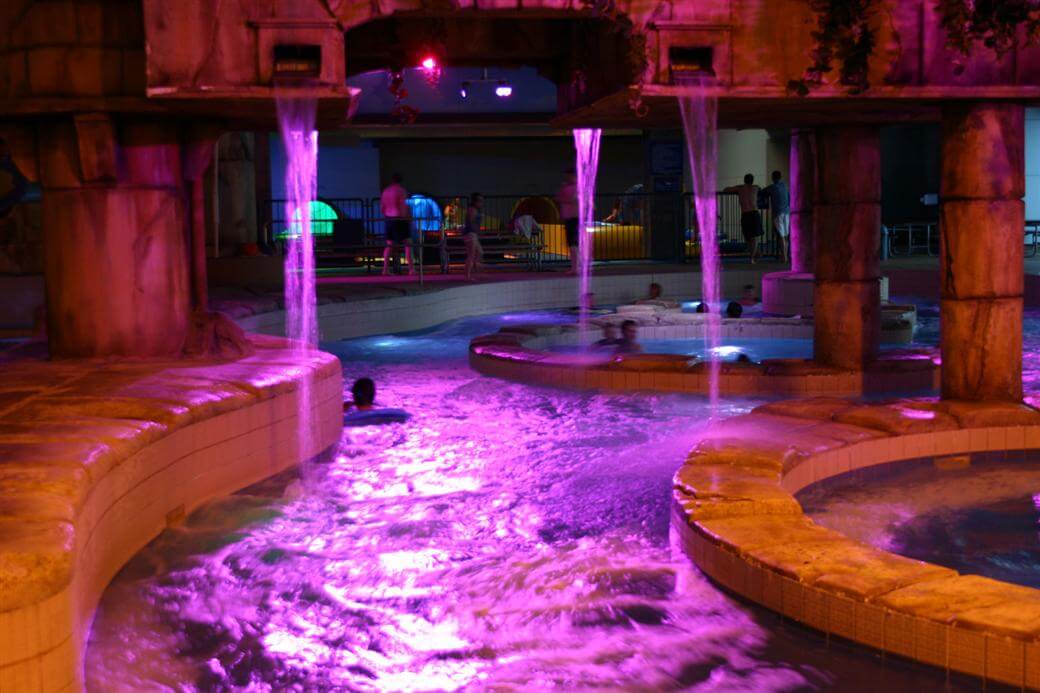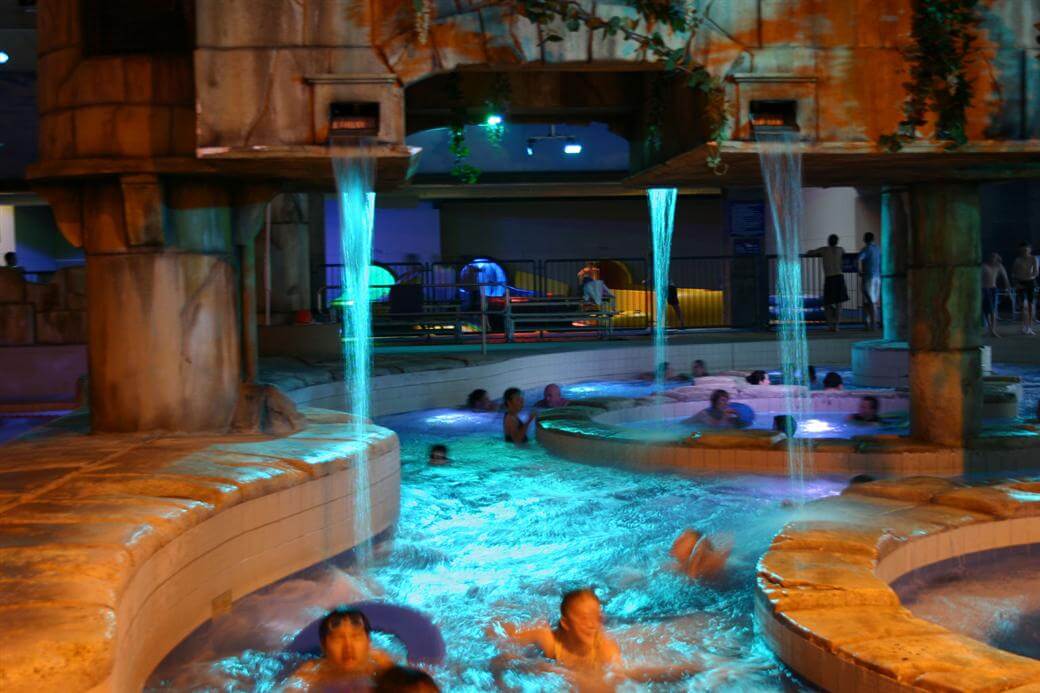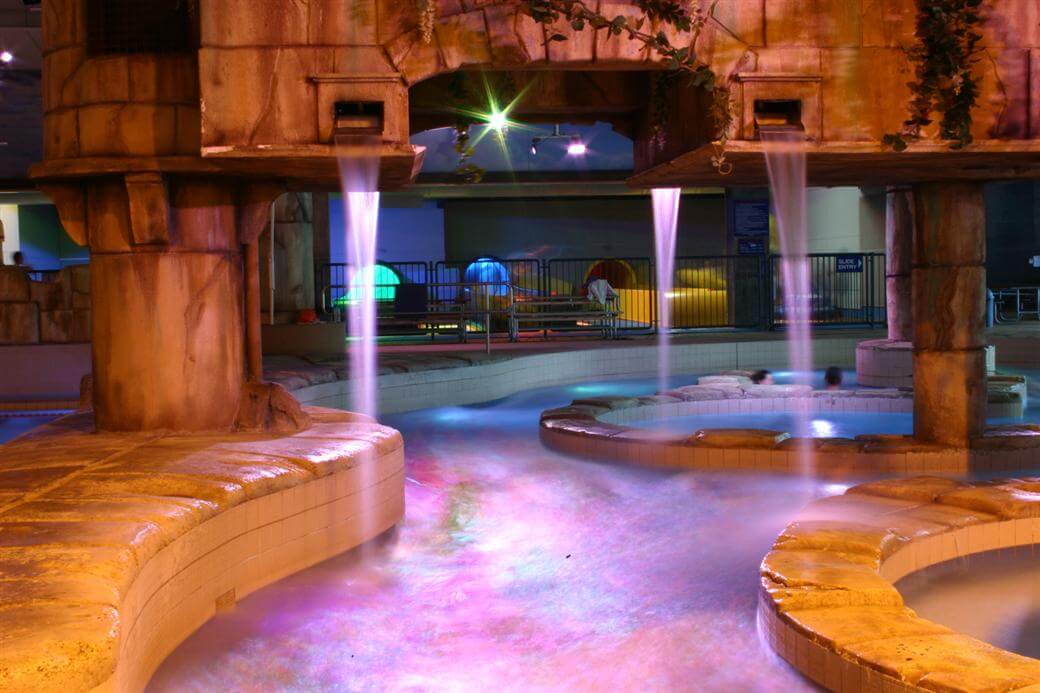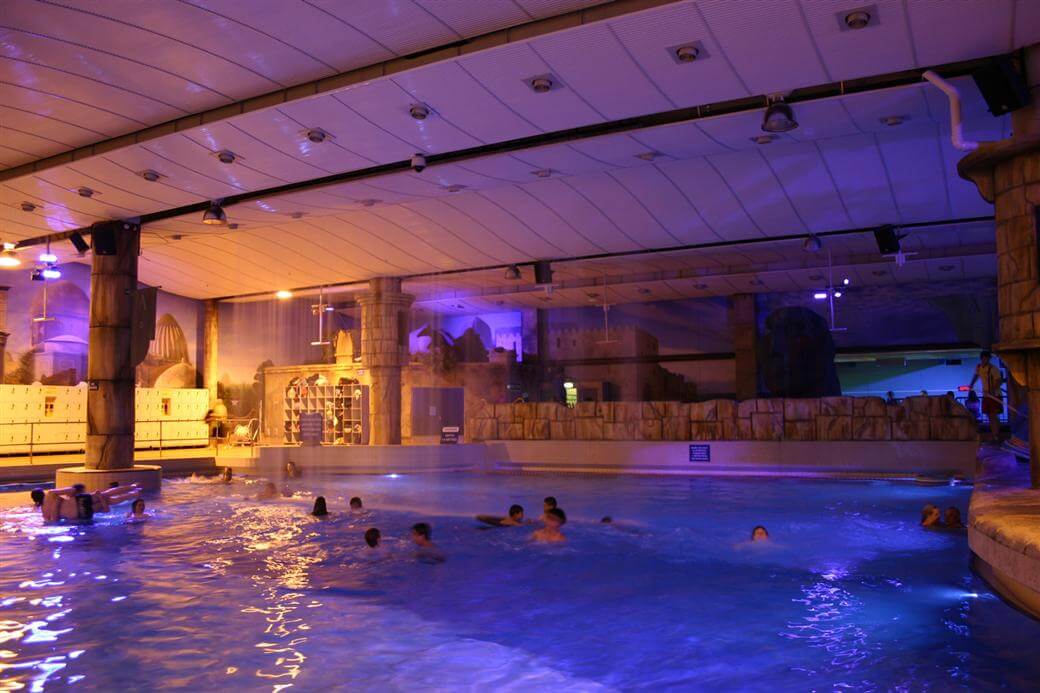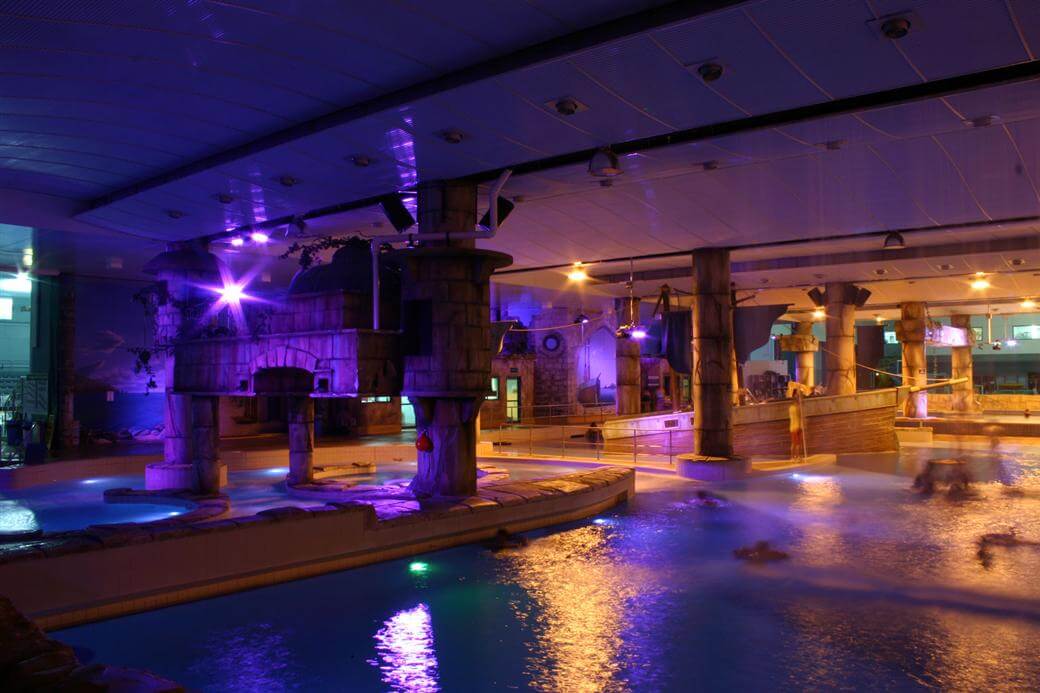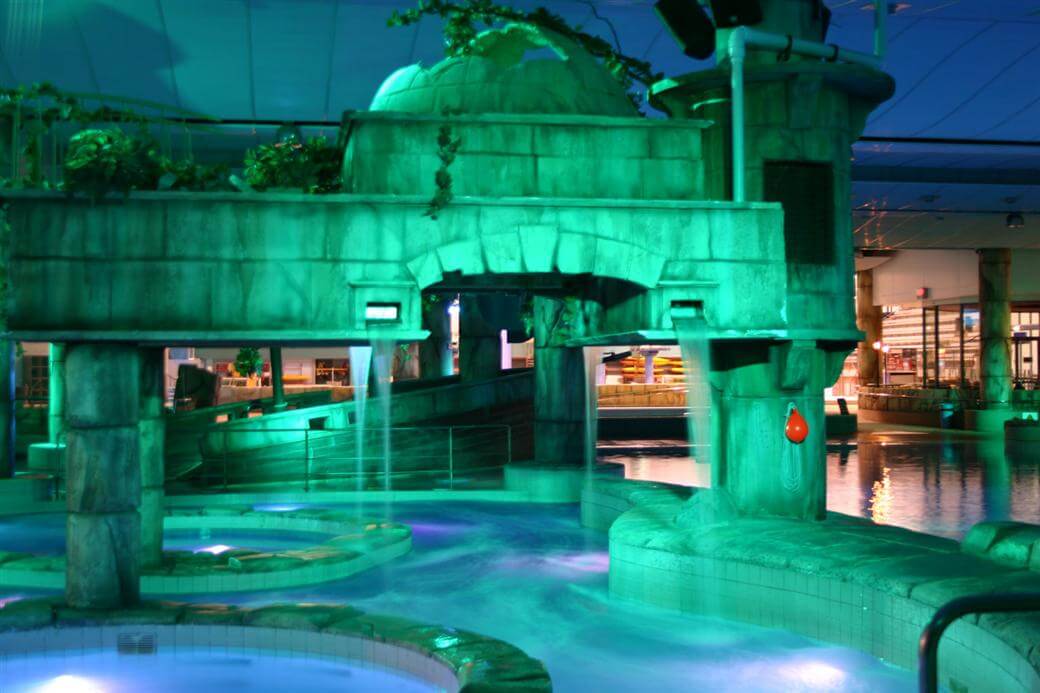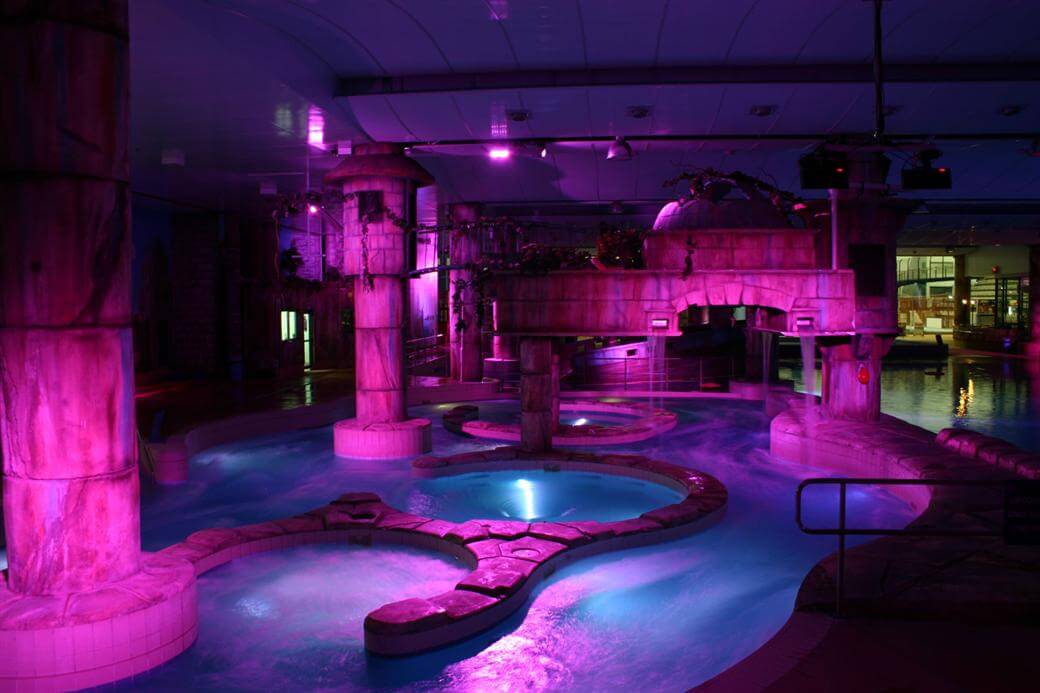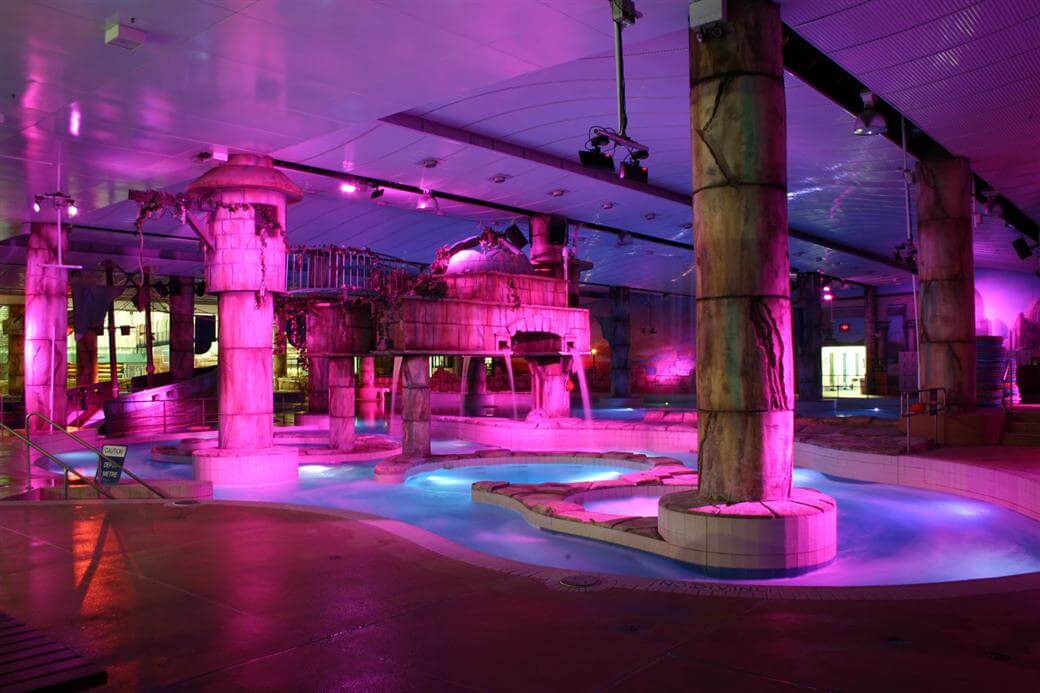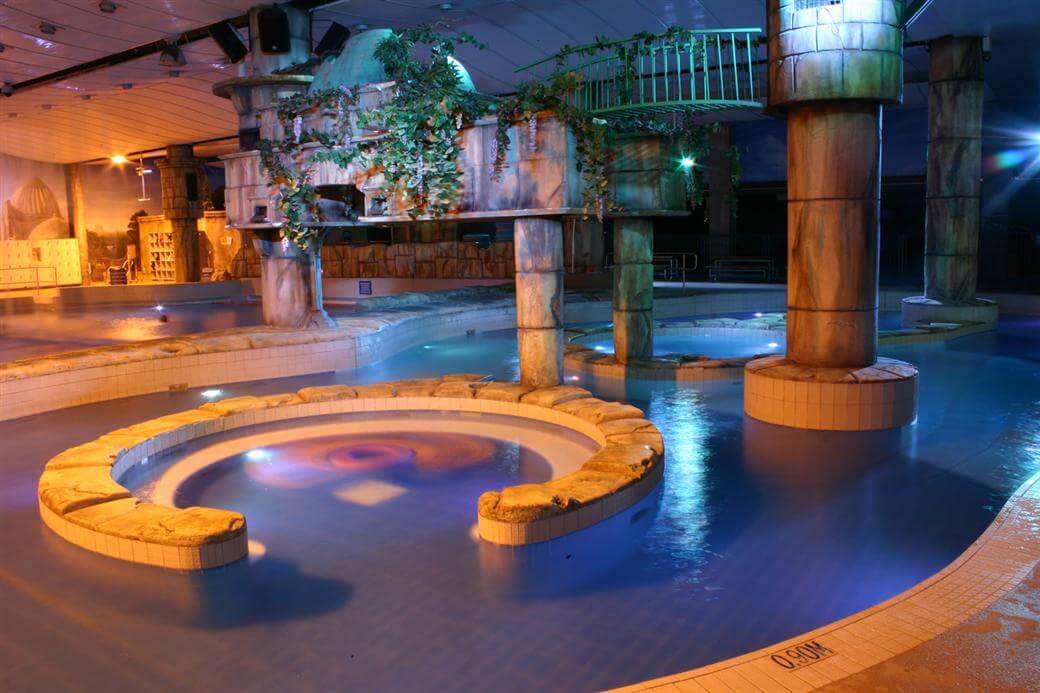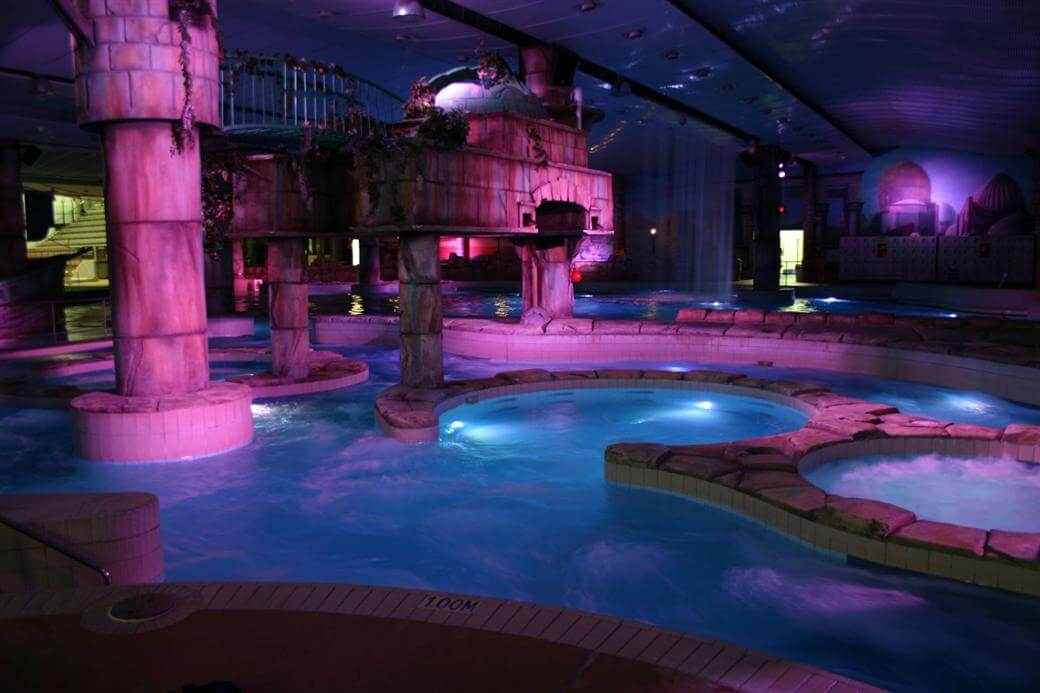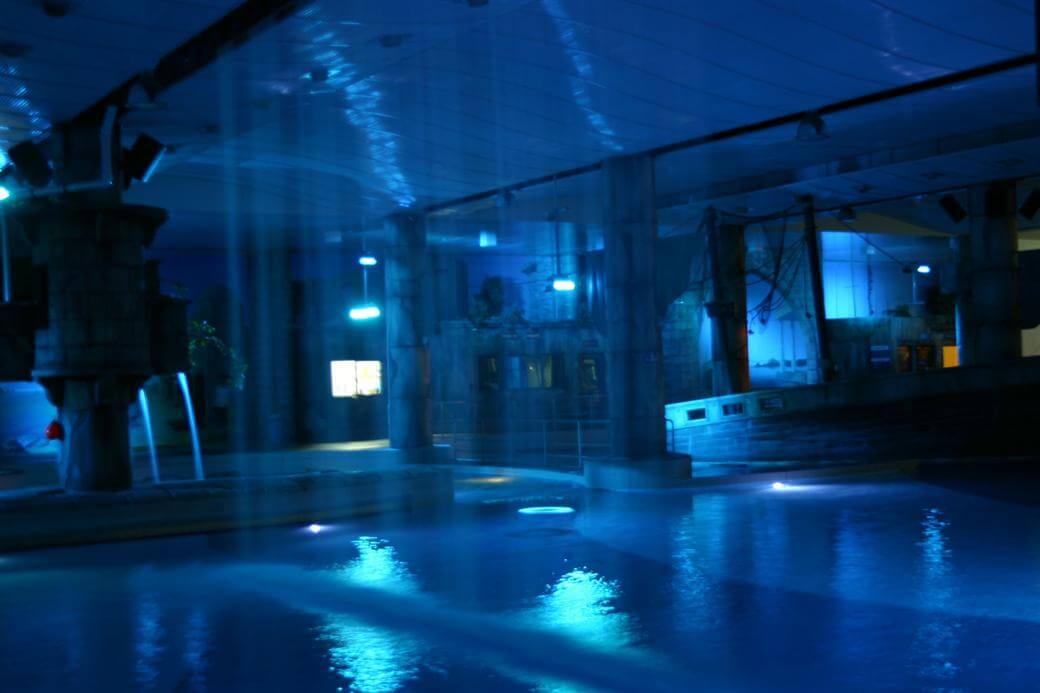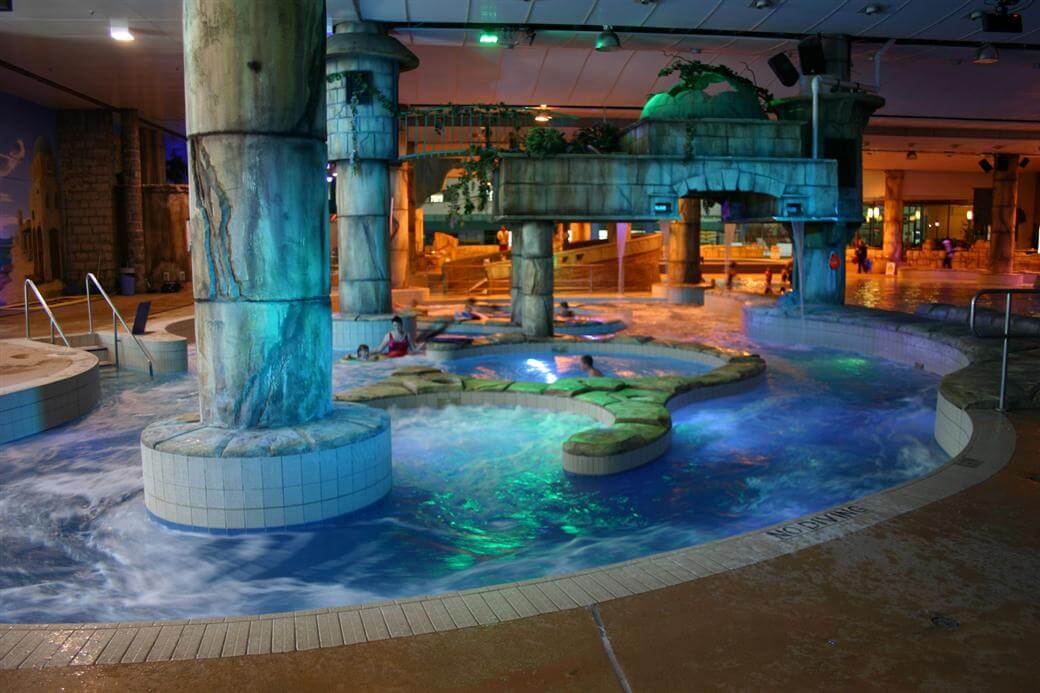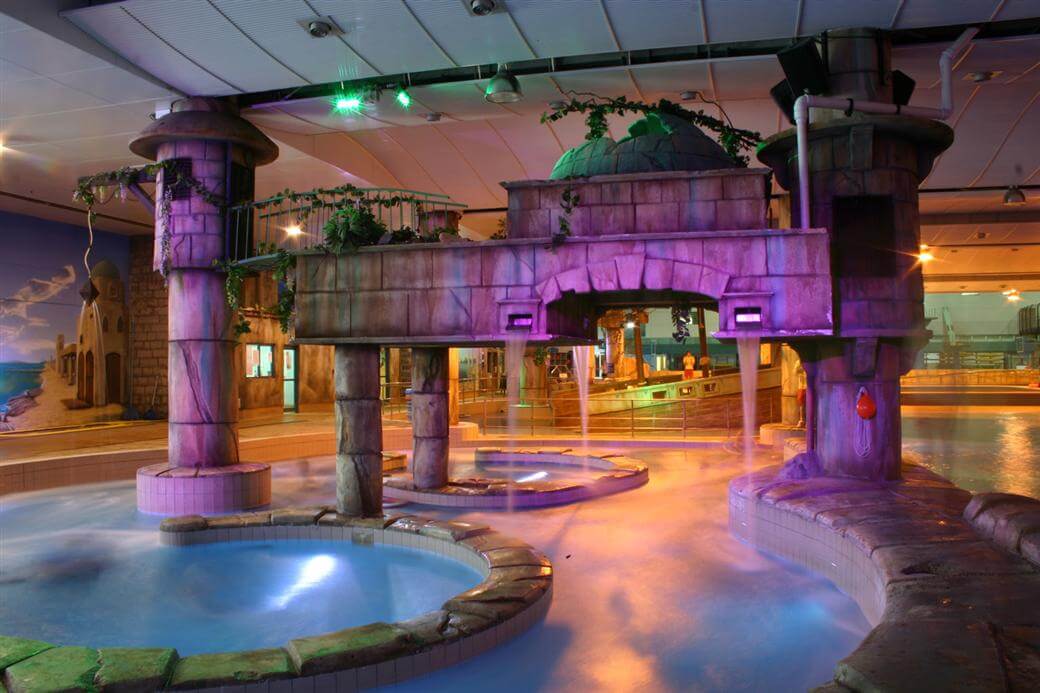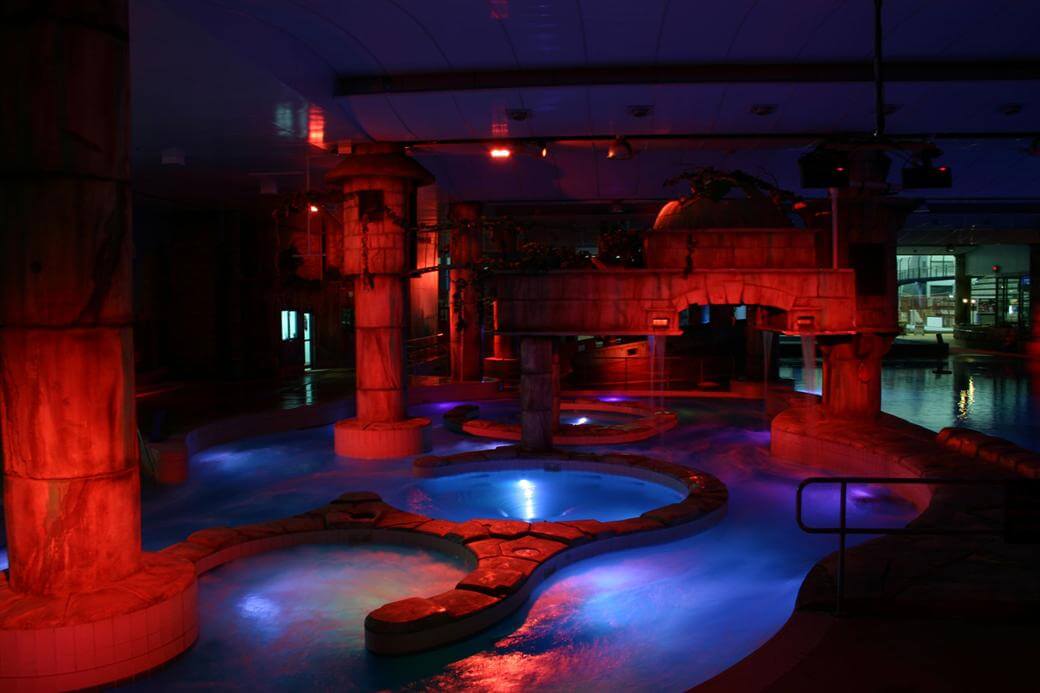 Public Lighting Displays
We enjoy working with designers on public displays and have been involved in projects for Cadbury, The Ellerslie Flower Show and many others