Lighting is the simplest way to elevate both your indoor and outdoor signage. Illuminating your logo, allowing visibility 24/7, provides an excellent medium for advertising, helping to catch the eye of potential customers all hours of the day and night.
Here at Specialized Lighting, we have a range of illumination sign system options to suit your needs. Being the leading suppliers of innovative lighting systems, we allow professionals to create unique visual experiences with minimal environmental impact. Below we have included a range of projects that have utilised our lighting solutions.
Feel free to get in contact with one of our team members today, to discuss options that will best suit your project.


MINI LED NEON FLEX | WILDE SIGNS
LED Neon Flex is the perfect alternative to traditional glass neon. It is a safe, low voltage, flexible LED that can be bent and cut to shape. Once illuminated, it mimics the look of neon. It is an incredibly versatile product with a range of uses including signs, swimming pools, building delineation and cove lighting.
Thanks to the Wilde Sign Company in Wellington for the image and excellent work: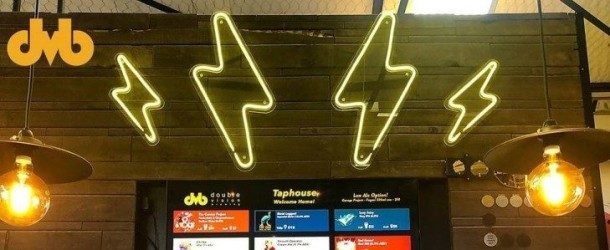 WATERPROOF LED STRIP
Our Waterproof LED COB strip provides a high output, spot free lighting solution. Ideally suited where strips may be visible or in tight recesses where spotting may be an issue. Being waterproof, it provides limitless opportunities of use for this LED strip light.
Check out this recent installation done by Phantom Bill Stickers Ltd: